No Comments
Land-Grant Brewing | Stargazer Black IPA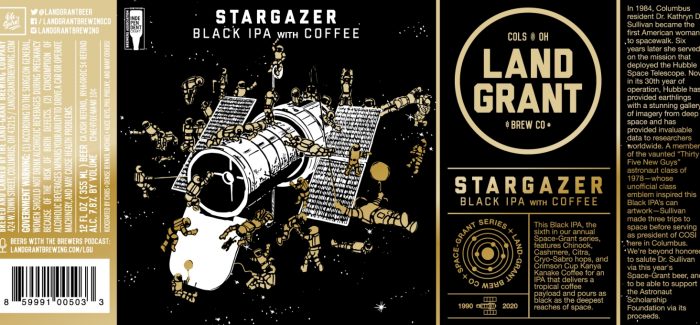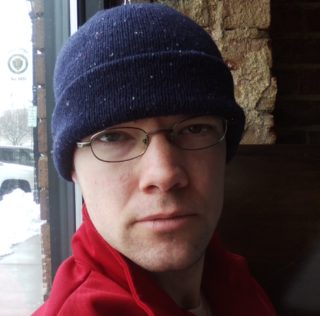 Land-Grant Brewing Company in Columbus, Ohio, has launched a new beer celebrating the career of astronaut and Columbus resident Dr. Katharine D. Sullivan. 
While Dr. Sullivan had been to the Land-Grant taproom before this partnership, she's not normally a big beer drinker, says Land-Grant co-founder and Creative Director Walt Keys. He points out though that the accomplished astronaut is "always up for trying new things."
That's an understatement. 
Dr. Sullivan was the first female American astronaut to space walk, and she was also involved in the launch of the Hubble Space Telescope thirty years ago, an event that opened new horizons for all of humanity. Land-Grant Stargazer Black IPA celebrates her life's work and the apparatus she helped launch into space.
Stargazer is part of the brewery's annual Space-Grant series celebrating space exploration. When Land-Grant's founders became aware of the role Dr. Sullivan had played in launching Hubble thirty years ago, as well as her other remarkable achievements, they knew they wanted to dedicate this year's edition of the beer to her. Fortunately, she's from their neighborhood, having served as president and CEO of the prestigious Center of Science and Industry (COSI) just down the street from 1996 to 2005.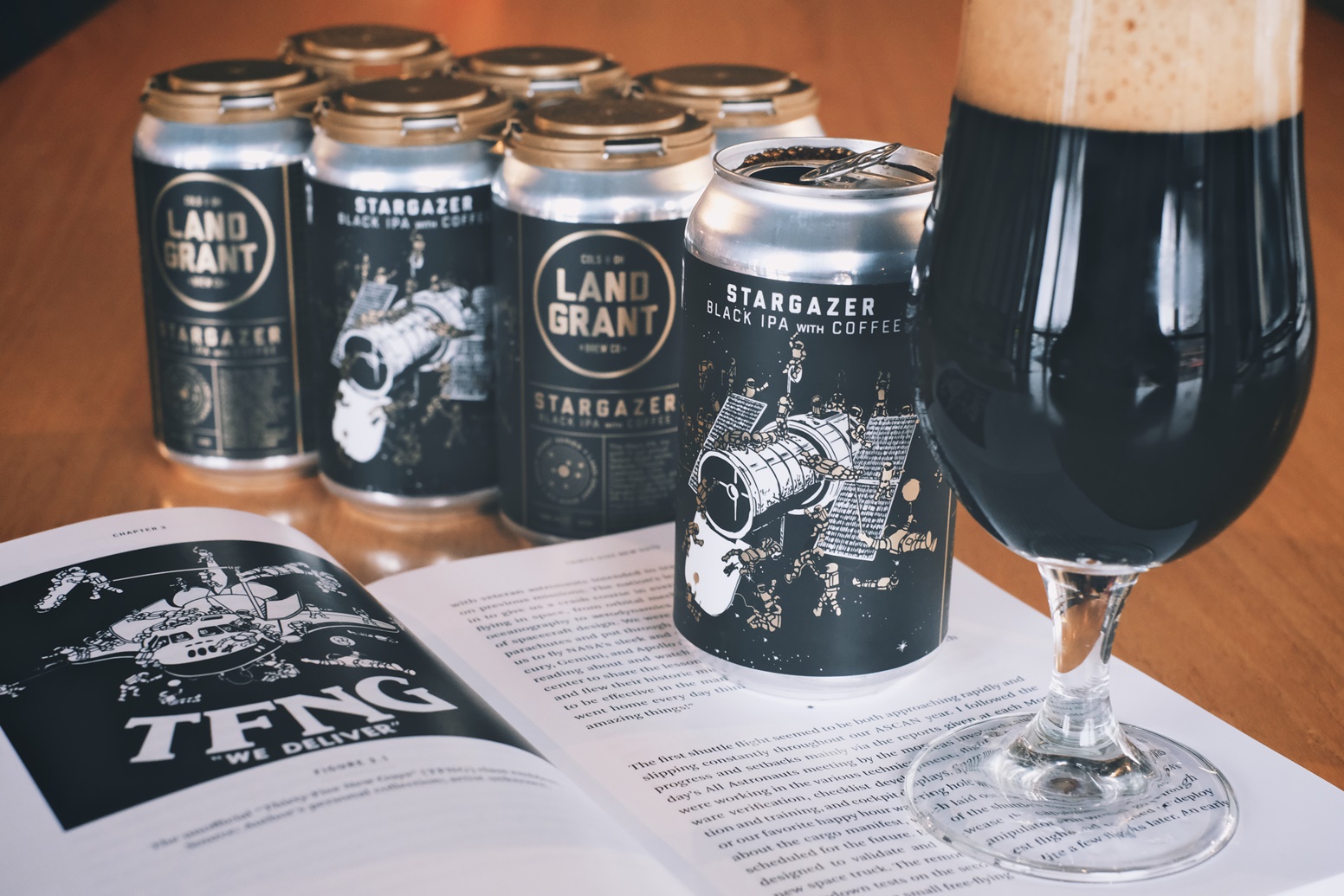 "We knew we wanted to get her blessing," says Keys. "We reached out and she responded right away to say, 'This sounds really cool.'" 
Over coffee they discussed their ideas for the beer, and Dr. Sullivan provided the perfect name—Stargazer. 
Dr. Sullivan's memoir titled Handprints on Hubble was published by MIT Press in 2019, and she told Keys she had used the project name Stargazer for the book throughout the writing process.
This 7.8% ABV Black IPA is hopped with Citra, Cashmere, and Sabro hops, and is also brewed with Kenya Kanake coffee from Columbus roaster Crimson Cup. 
"The tropical, lime, and caramel notes from the Kanake were made for an IPA," says head brewer Dan Shaffer. "The combination of Citra, Cashmere, and Sabro hops has tangerine, tropical, melon, and coconut aromas that meld with the coffee."
The artwork gracing Stargazer cans is adapted from a portrait of sorts drawn by a member of the 1978 "Thirty Five New Guys" astronaut class, of which Dr. Sullivan was a distinguished member. The drawing, which featured the graduates circling around the space shuttle, was provided by Dr. Sullivan, and Keys re-interpreted it to include the Hubble Space Telescope. 
Proceeds from this beer will benefit the Astronaut Scholarship Program, helping to make it possible for future generations of astronauts inspired by Dr. Sullivan's work to further expand the boundaries of human understanding and exploration in our universe. There will be good beer waiting for them back on earth. 
All images provided by Land-Grant Brewing.
---