No Comments
Ultimate 6er | Best Beers for Atlanta Braves Baseball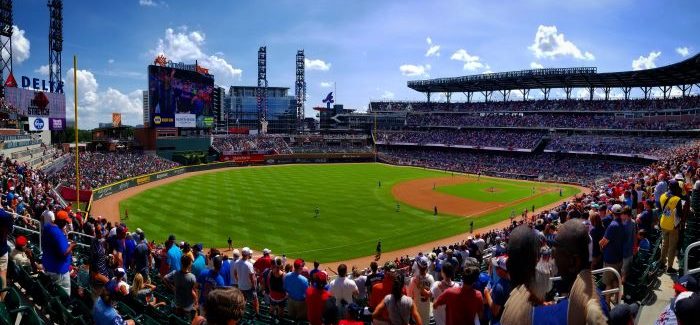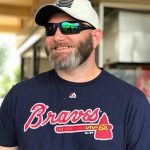 Spring time has finally sprung again here in the Atlanta area. The colder weather has given way to some warm, sunny days filled with sunshine, yet still slightly cooler nights. The smell of fresh cut grass is in the air, flowers are being planted, youth sports are being played in the parks all around us. These changes signal one very important thing here in Georgia – the return of Atlanta Braves baseball! Sometimes you just want to kick back and relax and grab a cold craft beer to enjoy alongside a Braves game. With that being said, let's dive into the 6 beers to pair with Atlanta Braves baseball. These are all beers that you can purchase regularly throughout the season.
Six Bridges Brewing | Medlock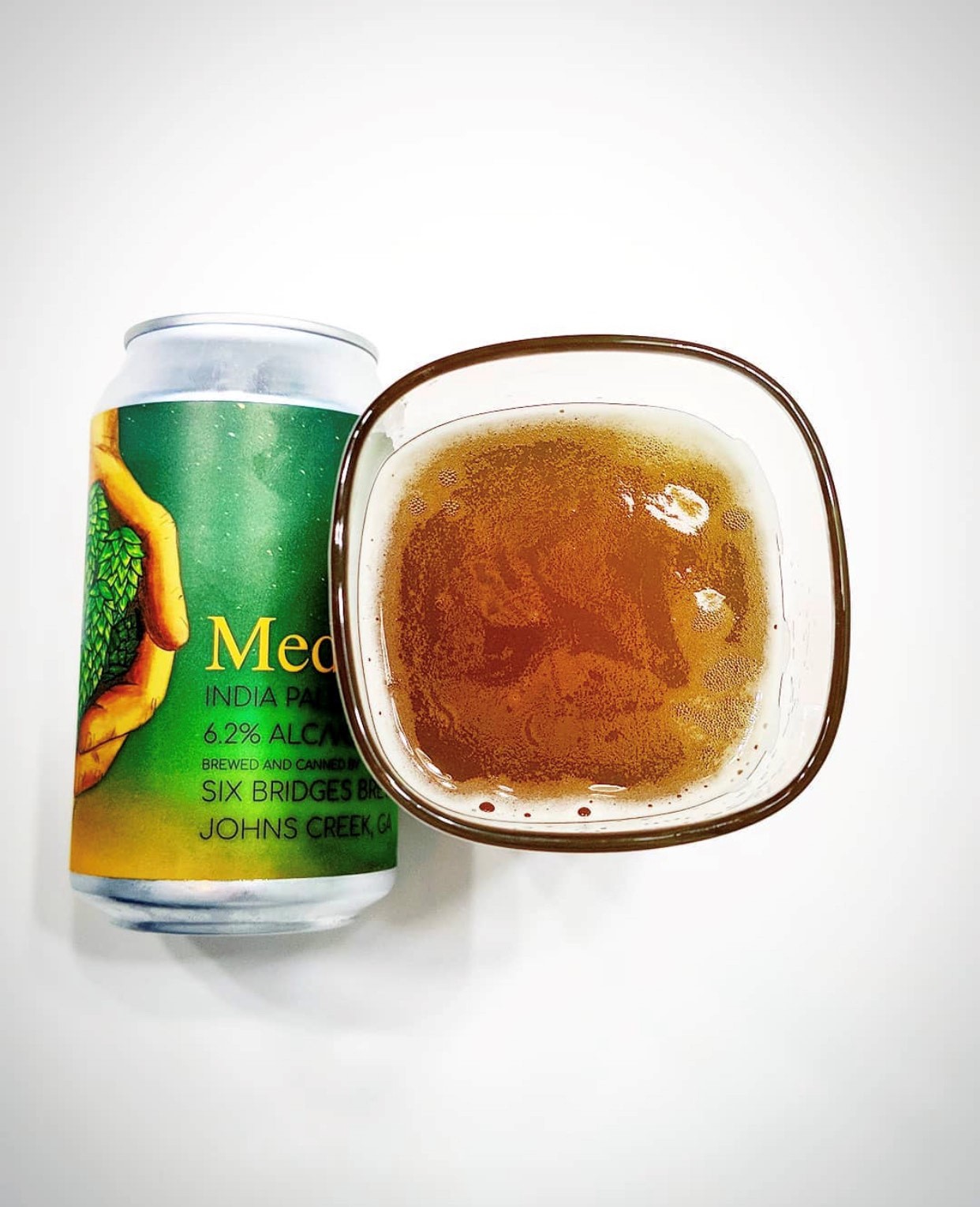 One of the flagship beers from Six Bridges Brewing is Medlock, which is their take on a New England IPA. Upon first sip, it's easy to see why this beer goes well with baseball here in the Atlanta area. Medlock is bursting at the seams with huge tasting notes of citrus and tangy fruit. The addition of flaked oats and wheat give it a soft, pillow like mouthfeel that's sure to quench your thirst even in the most humid days here in Georgia. Weighing in at 6.2% ABV, you can pre-game with this one, or even knock one back during the 7th inning stretch of any Braves game.
---
Cherry Street Brewing | Steppin' Razor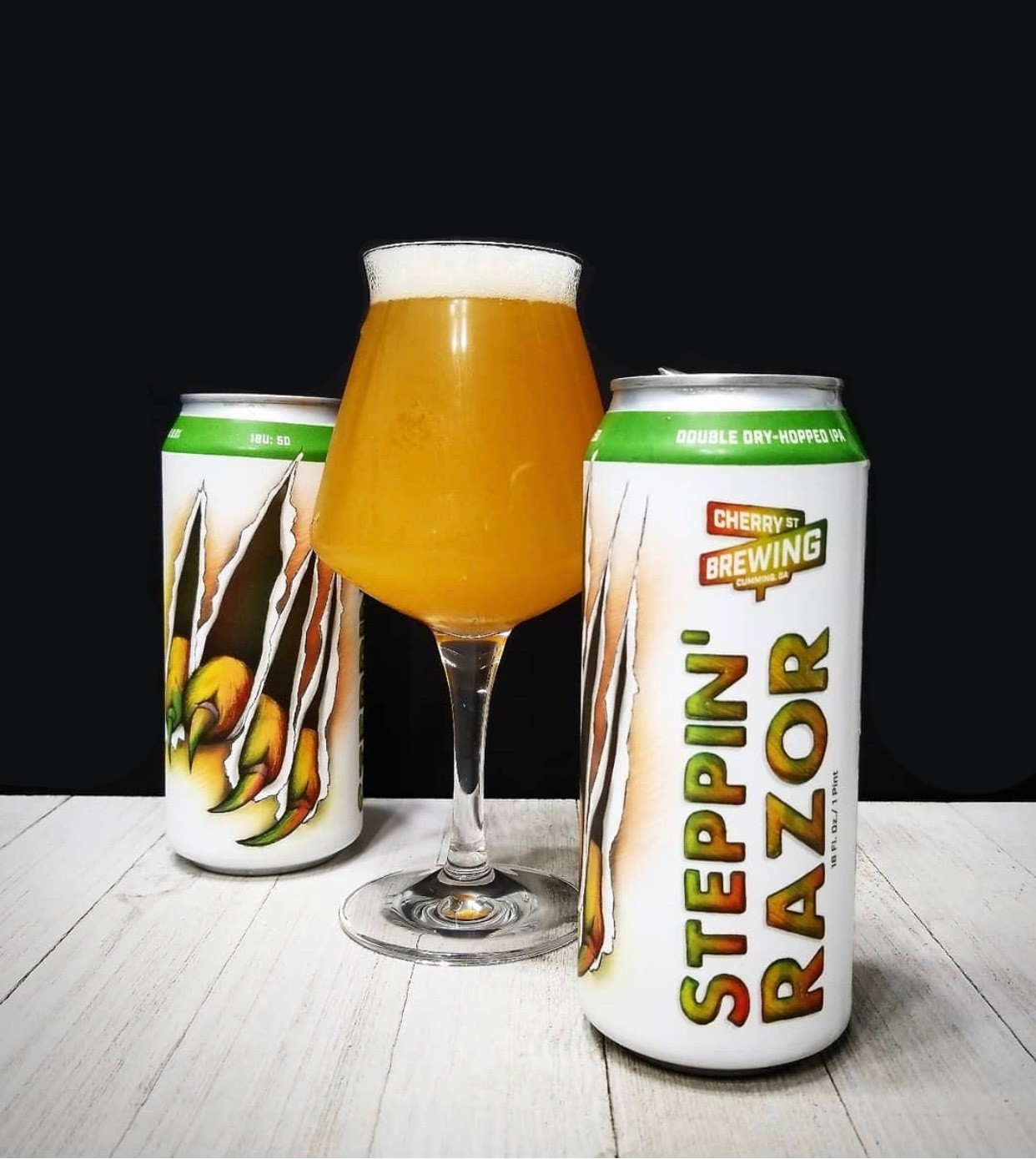 No list of best beers to pair with Braves baseball would be complete without the addition of the local legend that is Steppin' Razor from Cherry Street Brewing. Steppin' Razor is a double dry hopped New England IPA that features Mosaic, Simcoe and Citra hops. This is one heavy hitter of an IPA boasting an 8% ABV, but it drinks so smooth that you can't really tell how strong it is, unless you go a few innings with it. Cherry Street says that with newer, experimental hopping and fermentation techniques, you get the huge tropical notes without the standard bitterness from an IPA. You might not want to start the game with this one, but call it up from the bullpen or cooler instead.
---
Silver Bluff Brewing Co. | Mexican Lager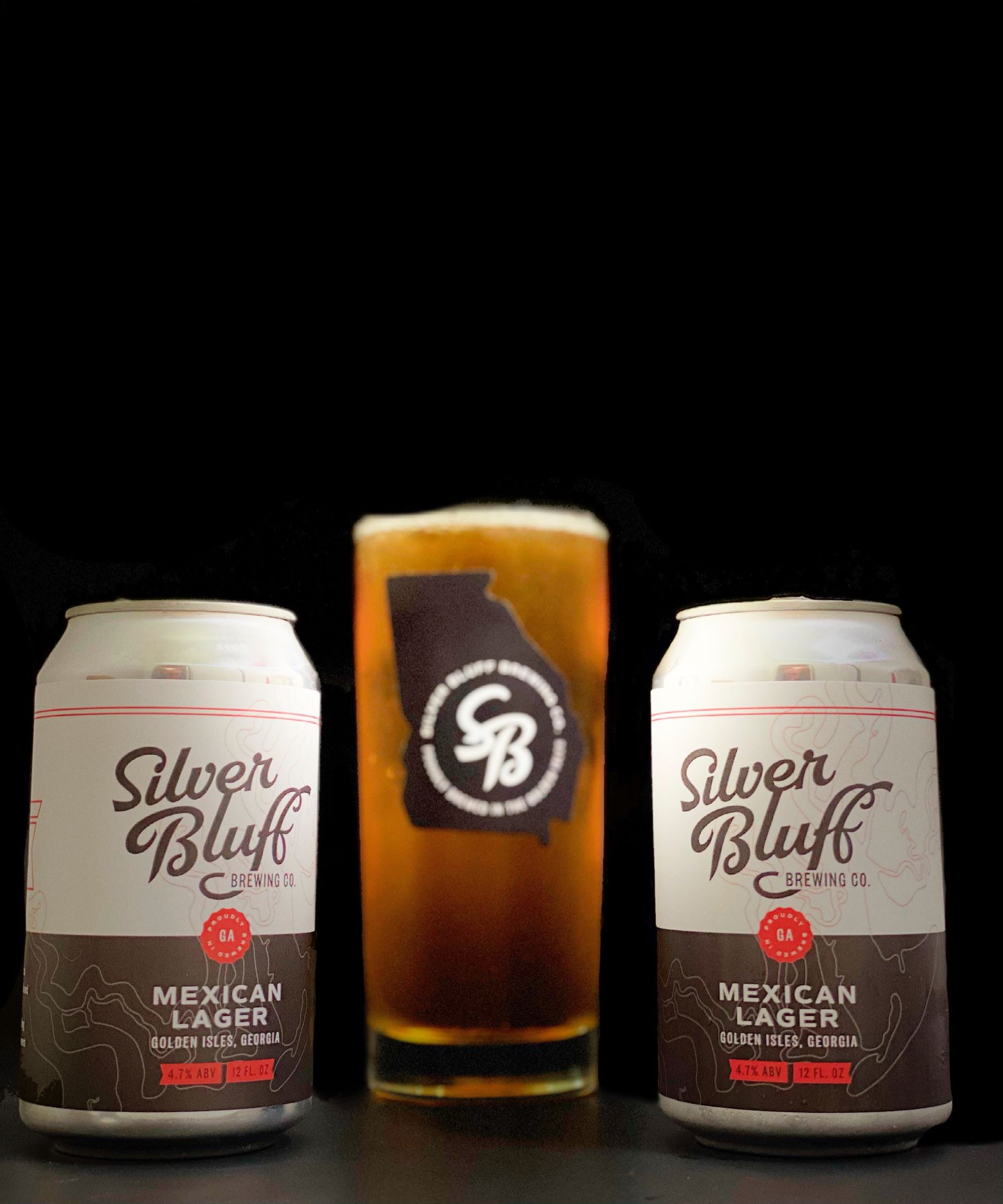 Mexican Lager from Silver Bluff Brewing Co. is an extremely well done take on the classic style. Silver Bluff Brewing prides themselves on making this beer adjunct-free, and use only the highest quality ingredients in the brewing process. You could definitely knock a few of these back at a tailgate party before the game in the parking lot. This 4.7% ABV beer produces really nice notes of biscuit up front and finishes with a subtle caramel flavor that comes from the malts. Mexican Lager is considered a Rookie in this line up, as Silver Bluff only opened its doors in July of 2020. Don't let that fool you into thinking this one isn't up to par, as this one is a game changer with its quality flavor profile.
---
Silver Bluff Brewing | Piercing Point Juicy Pale Ale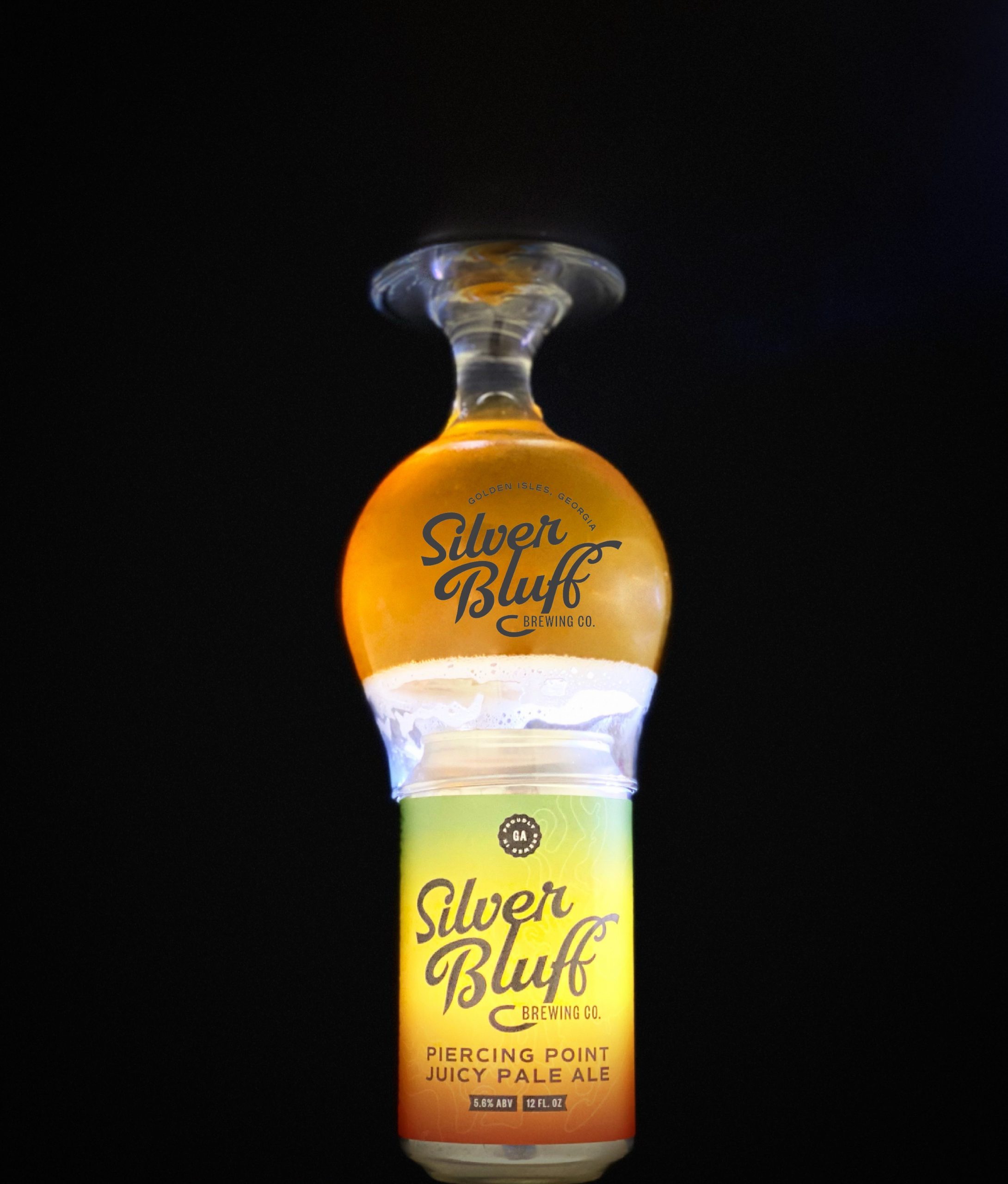 Making their second appearance on the list is Silver Bluff Brewing Co. with their Piercing Point Juicy Pale Ale. You really need to keep an eye on the folks over at Silver Bluff Brewing, as they are making some excellent beer down in the Golden Isles. Piercing Point Juicy Pale Ale is a nice, clean and crisp Pale Ale that, at 5.6% ABV, has just the right amount of those tantalizing tropical notes, but also has a little bit of grapefruit notes to balance out the sweetness. You could easily enjoy these all game long without overdoing it.
---
Creature Comforts Brewing Co. | Cosmik Debris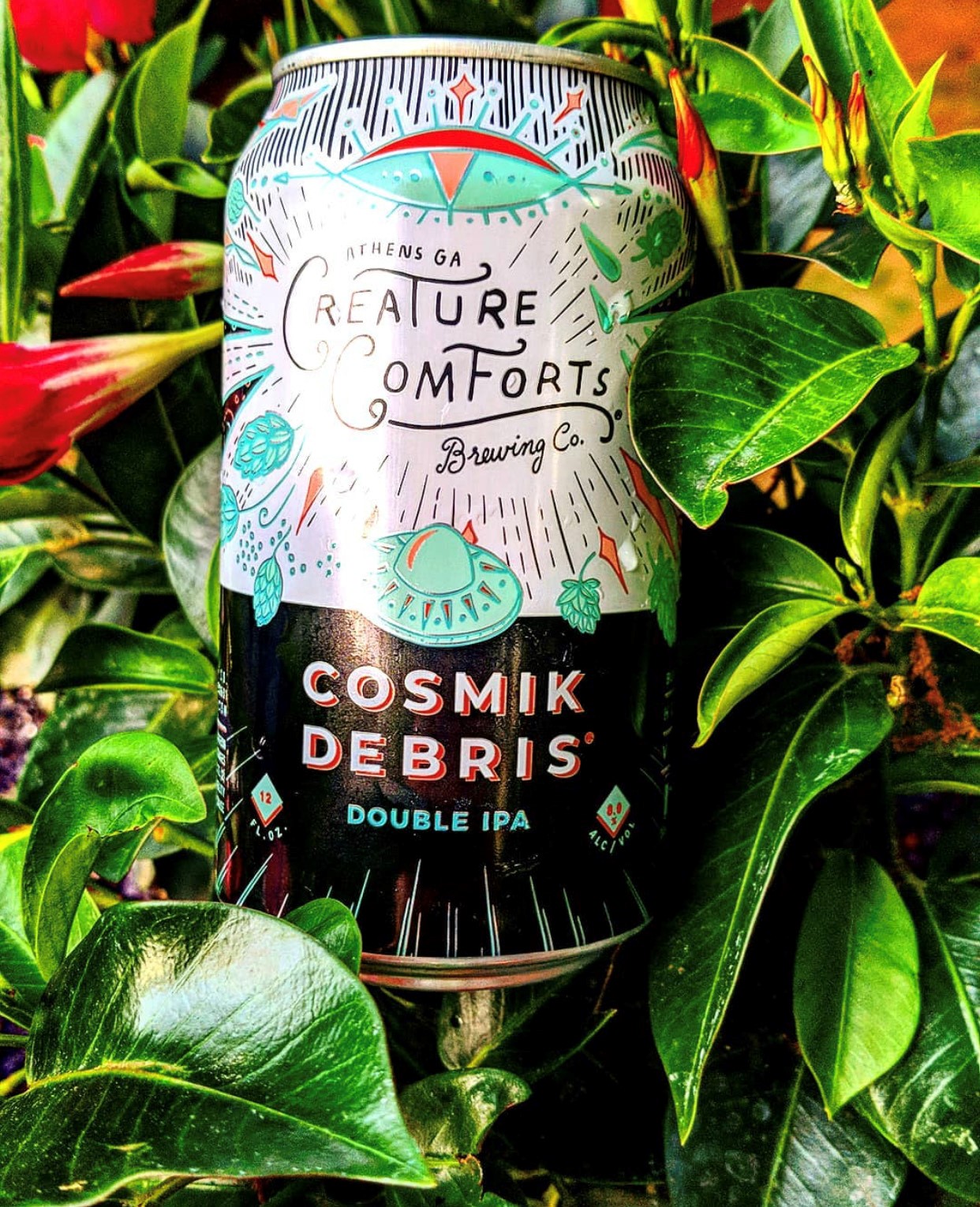 The only Double IPA on the list comes from Creature Comforts Brewing Co. Cosmik Debris is an 8% ABV Double IPA brewed with Simcoe, Strata, Mosaic, Cascade and Chinook hops. This beer just became available year round here in Georgia and it's easy to see why. This is one juicy hop bomb of a beer that is sure to please even the most delicate palate. I liken this beer to being the multiple time All-Star on the team, and future Hall of Famer. Cosmik Debris pushes out lots of tropical notes, with the likes of citrus and melon coming through strong, but finishes with a hint of piney resin to add that bitterness found in a Double IPA. This beer can be enjoyed all throughout the season, from spring training, through the hot days of summer, and continue on into the cooler October temperatures.
---
Pontoon Brewing | Wake Zone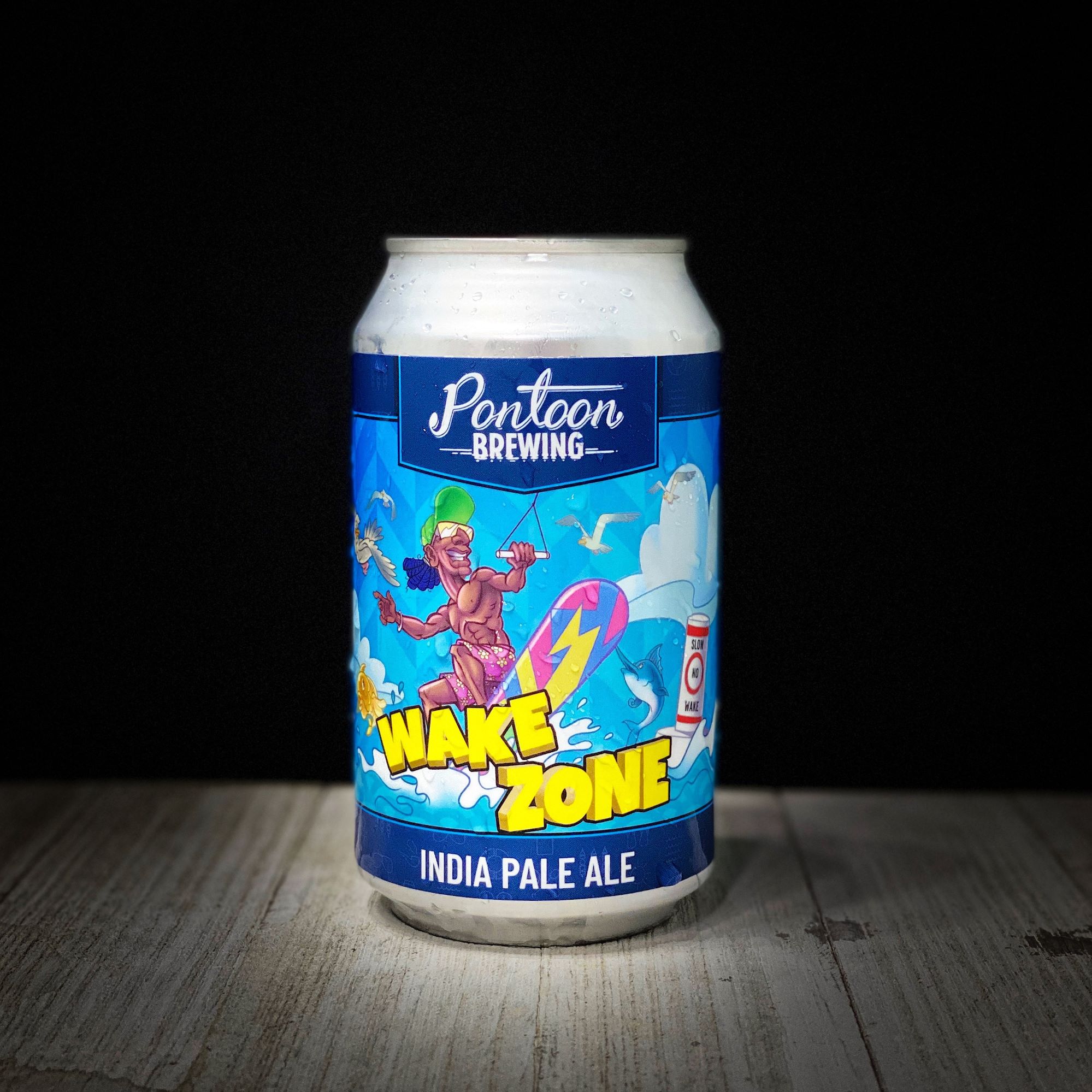 Last, but certainly not least on the list is Wake Zone from Pontoon Brewing. A fresh, unfiltered American IPA, Wake Zone is a year round core beer that showcases a rotating variety of hops ranging from radical and experimental, to the tried and true favorites per Pontoon Brewing. This is a beer that you would want to keep in your fridge or cooler at all times just because it's so good and consistent. Wake Zone would be a great beer to enjoy while watching a pitching duel going down the stretch into the final innings of a nail biter. At 6.5% ABV, you'll be able to enjoy sipping on these all game long and not have to worry about yourself going foul. Pontoon's version of an American IPA produces really nice citrus notes followed by a little bitter zest to even out the juiciness. In baseball terms, this beer would be a complete game!
---