#atlantabraves Archives – PorchDrinking.com
June 12, 2019 | Dave Drury 1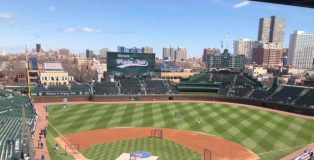 Baseball and beer are a match made in heaven. Sure, you can have one without the other but it's a hell of a lot more fun when you combine the two.
With the boys of summer starting to get into the full swing and more and more craft breweries partnering up with MLB teams, we rounded up some of the best baseball-themed beers from across the country. Read More
October 4, 2018 | Mathew Powers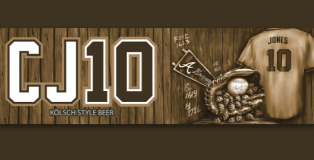 With the baseball playoffs at-hand, one can now toast both the Atlanta Braves' division crown and newly inducted Hall of Fame Braves player Chipper Jones with CJ10, a beer conceived by the prolific switch hitter and the folks at Terrapin Beer Company.
CJ10, an easy-drinking Kölsch-style ale, emerged from Terrapin's unique ATL Brew Lab found at SunTrust Park in Atlanta during the summer. And, what better way to honor a switch hitter than with a beer that's made with ale yeast, but is fermented like a lager?