One Comment
Ultimate 6er | Grand Slam Beers for Baseball Season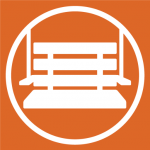 Baseball and beer are a match made in heaven. Sure, you can have one without the other but it's a hell of a lot more fun when you combine the two.
With the boys of summer starting to get into the full swing and more and more craft breweries partnering up with MLB teams, we rounded up some of the best baseball-themed beers from across the country. Sadly, most of these brews are only available in or around the ballpark and don't have much of a distribution outside of their respective cities. But they still make the perfect companion when watching America's pastime.
Atlanta Braves & Terrapin Beer Co. | Chopsecutioner
https://www.instagram.com/p/BwaLBN6lAN2/
For Chopsecutioner, Terrapin made a session version of their flagship IPA, Hopsecutioner, and then aged it with Mizuno baseball bat chips which gives the brew a light woody characteristic to its otherwise tropical fruit-forward flavors. But just because it's lighter doesn't mean it has any less flavor. It's the perfect partner to chop away the competition in Atlanta.
---
Chicago Cubs & Alter Brewing Co. | Bleacher Seat
https://www.instagram.com/p/BvkdV3QAkgV/
This hoppy wheat ale is perfect for the marathon beer drinking that comes with each and every trip to Wrigley Field. It's light and easy to drink but doesn't skimp on flavors. The mixture of orange peel, tropical fruits, and touch of vanilla goes down so easy. The perfect brew to fly the [ W ].
---
Kansas City Royals & Boulevard Brewing Co. | ¡Vamos!
https://www.instagram.com/p/BvjyB3CHLGa/
This Mexican-style lager was made with flaked maize, pilsner and Vienna malts, and has a very subtle hop characteristic. The Royals might be struggling this year but that doesn't mean you can't drink away the pain with a super tasty beer. The nice balance in this lager makes it a perfect companion for any trip to Kauffman Stadium or for sitting at home after the game, drinking away the pain of another loss. (At the time of writing, the Royals had the 2nd worse record in baseball and a .327 winning percentage).
---
San Diego Padres & AleSmith Brewing Co. | .394 Pale Ale
https://www.instagram.com/p/BwajI6KFsfG/
This brew is one of my favorite Pale Ales. It's somehow not hoppy (even though it's from San Diego!) and yet maintains huge citrus flavors. Because it's so sessionable, it's hard to have just one of these guys. The Padres might not be winning much on the diamond these days but this beer is certainly a home run!
---
San Francisco Giants & Anchor Brewing | Los Gigantes
https://www.instagram.com/p/BSUvHYcgdV5
The Giants might not be playoff contenders right now but that doesn't mean they don't have a great beer to enjoy during games. Anchor, one of the countries oldest breweries, created this colorful and sweet can that is packed with flavor. Brewed with Cluster and Tettnang hops, 2-row pale malt, and flaked maize, Los Gigantes is a crisp, easy drinking beer that tastes great inside, and out, of Oracle Park.
---
Washington Nationals & Devils Backbone Brewing Co. | Earned Run Ale
https://www.instagram.com/p/BvjYJtcnKDp/
The Washington Nationals and Devils Backbone from Virginia have teamed up to give you this year-round brew that's made with Amarillo, Bravo, Centennial, and Citra hops and three types of malts. This brew might not have a higher ABV but that doesn't mean it lacks great flavors because it's packed with citrus and tropical fruit flavors.
---