No Comments
Guinness | Nitro IPA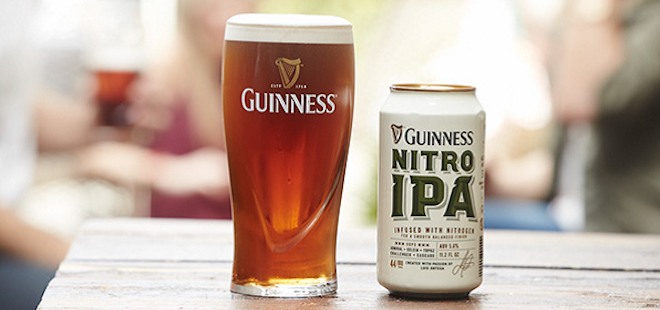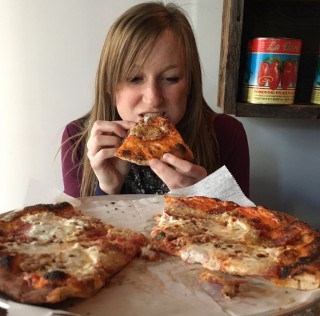 ABV: 5.8% | IBU: 44
No, it's not your GABF hangover playing tricks on your eyes, you read the title of this article correctly: Guinness is releasing an IPA. A Nitro IPA to be exact. PorchDrinking was invited to a pre-release tasting on the Nitro IPA's three-week tour around the U.S. to sample the beer and get a little history lesson on the origins of the Guinness widget, the brewery, and the IPA style of beer itself.
The beer was developed in the Guinness pilot brewery as part of The Brewers Project in Dublin, a group of brewers whose responsibility is to invent and perfect new beers for the company. Though the IPA is a brand new style for Guinness, the beer still manages to stay true to the Guinness character, primarily thanks to the widget. For the uninitiated, the widget is a small plastic ball that releases nitrogen into the beer once the can is opened. In addition to giving the traditional Guinness stout as well as the new IPA their velvety mouthfeels, the widget is intended to maintain the aroma for the entire beer thanks to the creamy head it creates.
The Nitro IPA is categorized as an English-style IPA and, not surprisingly, it's a true session beer. Though it's brewed with five different types of hops (Admiral, Topaz, Cascade, Challenger, and Celeia), the nitro pour neutralizes the bitterness that characterizes most American-style IPAs. The beer is brewed with 100% Irish malt, which adds a biscuity taste that's more noticeable than any hop notes. The roasted barley – which Guinness still roasts in-house at their brewery – also adds that distinct Guinness flavor.
The beer pours a rusty orange color with a thick head and a very pleasing mouthfeel that makes this beer unique in its own right. The nose is malty and a bit fruity, with hints of pressed apple. It ends with a mild bitter finish that, thanks to the balanced flavors, leaves you ready for another.
Photo Credit: Guinness
---