No Comments
Side Project Brewing | Derivation Blend #16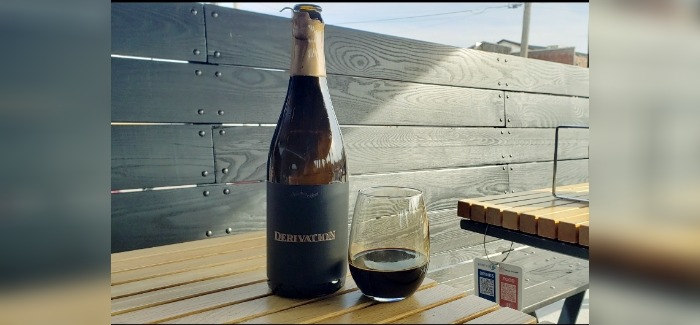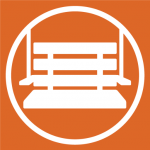 Derivation Blend #16 from Side Project Brewing is a powerhouse of a beer that has a lot going on. You've got multiple barrel-aged stouts, coffee, vanilla beans, and bourbon barrel-aged maple syrup. That combination can easily speed off the rails, but Side Project expertly blends all the components into a powerful yet delicate blended barrel-aged Imperial Stout.
Playing Hard To Get
Historically, Derivation from Side Project Brewing is not a beer you would typically just happen upon. Many things had to go in your favor before you would find yourself in front of one of these wax-dipped beauties.
Is this still the case in 2022? To a degree yes but it's getting a bit easier.
That's due to a slight increase in capacity (but still extremely limited compared to most craft breweries) and the recent opening of a new outpost in the Side Project Brewing family — the Shared Brewing patio. That brings their number of locations up to three: The Side Project Cellar, The Side Project Brewery, and the aforementioned Shared Brewing patio.
That being said, the Derivation series of massive stouts is still exceedingly elusive. You need to score above 90% on a cicerone quiz, find all the flags in a Double-Dare style obstacle course, and then stand in line in the rain for 3 hours.
Ok, it's not that bad but there is quite a bit of mystery and uncertainty involved. Derivation is not released with any regularity, you will never know what type of flavor profile to expect, and it will require a trip to Maplewood, Missouri. Sometimes there is some warning but sometimes a new blend of Derivation will be announced on social media with little notice. Hunting for this beer will certainly keep you on your toes.
Side Project Brewing
Side Project Brewing is a 100% barrel-aged brewery out of Maplewood, Missouri — a near suburb of St. Louis, Missouri. They have been churning out wild ales, Saisons, barrel-aged barleywines, barrel-ages stouts, and more since the early 2010s.
Some other notable beers in the Side Project archives are Saison du Fermier, Pulling Nails, Fuzzy, Anabasis, and Beer : Barrel : Time.
Though small, Side Project is known to collaborate with some of the biggest names in craft beer like Half Acre Beer Company, Anchorage Brewing Company, Casey Brewing & Blending, Jester King Brewery, and Perennial Artisan Ales.  A few years ago they even started their own beer festival called the Side Project Invitational which features some of the finest beers around.
In many ways, Side Project approaches beer brewing more like a winemaker. Their beer is aged in wooden barrels and they do a lot of blending from different barrels to achieve the perfect balance. That winemaker mentality is definitely showcased with Derivation Blend #16.
Derivation
The word Derivation means something that originates from something else. You could argue that this definition could apply to just about anything related to beer or cooking. In this case, it highlights the fact that you start with simple ingredients and then watch the transformation while resting in wood over a long period of time.
Side Project Brewing has some non-adjunct barrel-aged stouts in their lineup, namely Beer: Barrel : Time, but Derivation features various spirit barrels and usually a team of impressive adjuncts. Previous blends of Derivation have featured coconut, cinnamon, vanilla beans, coffee, chocolate, almonds, and more.
Sweet (Blend) Sixteen
View this post on Instagram

This brings us to the main event and that's Derivation Blend #16. Blend #16 dropped in October 2022. The base of this beer is a blend of barrel-aged Imperial Stouts that were aged between 27 to 42 months in Bourbon barrels.
Let that intense aging period sink in for a moment.
After spending all that time in the dark, Side Project wanted to reward the beer so they took it out to a fancy brunch. This "brunch" treatment consists of infusing the stout base with Sump Coffee, Bourbon barrel-aged maple syrup, and Ugandan Vanilla beans.
These are a lot of strong flavors that can either compete for dominance or meld together seamlessly. In the case of Derivation #16, the flavors were unquestionably playing well with each other in this 15% ABV stout.
From the first pour out of the gold-waxed bottle, you can smell coffee, maple, and some booze. As expected with Side Project stouts, Derivation #16 is very thick and black as night. An early sip when the beer was right out of the refrigerated bottle had a bitter coffee taste with some sweet maple on the back end. As it warmed you could really taste everything you wanted to taste. The coffee became a bit creamier and meshed well with the maple and vanilla flavors. The barrel was also very present in how it warmed your body and in the richness of each new sampling.
Share With Friends
Incorporating maple syrup in beer can be one of the trickier challenges. Not to mention multiple other adjuncts and big barrel flavor. Side Project was up to the task in this case. If this was a beer that was easy to get it would be high on the list of stouts to share with friends around the campfire.
Since the only way to consume it is at the Side Project Cellar, Side Project Brewery, or Shared Brewing patio, the recommendation is to enjoy it with friends in the fall or winter months in beautiful Maplewood, Missouri.
---