No Comments
5 (Okay, 6) Questions with West Sixth Brewing's Kelly Hieronymus & Ben Self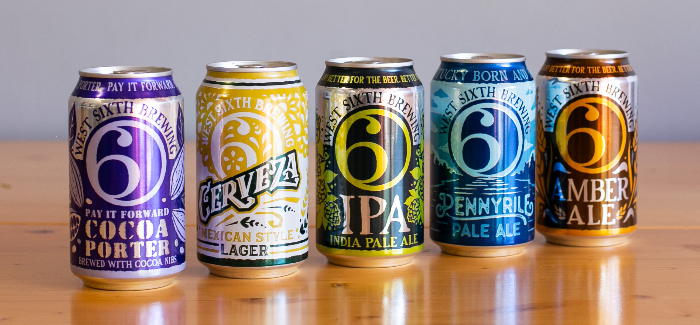 Lexington, Kentucky's West Sixth Brewing (named brilliantly for the street corner on which it resides) started as a humble little brewery back in 2012 when Kentucky was barely a blip on the craft brewing radar. At the time, Kentucky had only 14 breweries and ranked near the bottom of the Brewer's Association 2012 list of US breweries per capita at 43.
Craft brewing in Kentucky has exploded since then, with West Sixth being particularly successful, albeit through an unconventional definition of success. Their focus on community, sustainability, ethics and keeping things local has served them well. To learn more about why this model has worked for them and to get their thoughts on the future of the industry as a whole, we posed five (okay, six) questions to West Sixth's Creative Director, Kelly Hieronymus, and co-founder Ben Self.
PD: West Sixth Brewery was founded back in 2012. In just seven years you've expanded operations into Louisville, opened a taproom (West Sixth Greenroom) in downtown Lexington, and a taproom and outdoor recreation area (West Sixth Farm) in Frankfort. The craft beer industry has also changed dramatically in that time. What do you foresee for the industry in the next five-10 years and how do you see West Sixth's future?
Hieronymus: It's hard to believe how much we've grown over almost eight years—without adding new states or territories. Focusing on Kentucky is absolutely in our future and I think is what helped us build such a strong foundation. I think that's what you'll see in the next five-10 years—a shake-up of larger breweries continuing to expand far and reach their limits and mid to small size brewers finding strength in their immediate reach and communities. I think with beer innovation, you'll see trends rise and fall year after year, but in 10 years, everyone is still going to be drinking IPAs.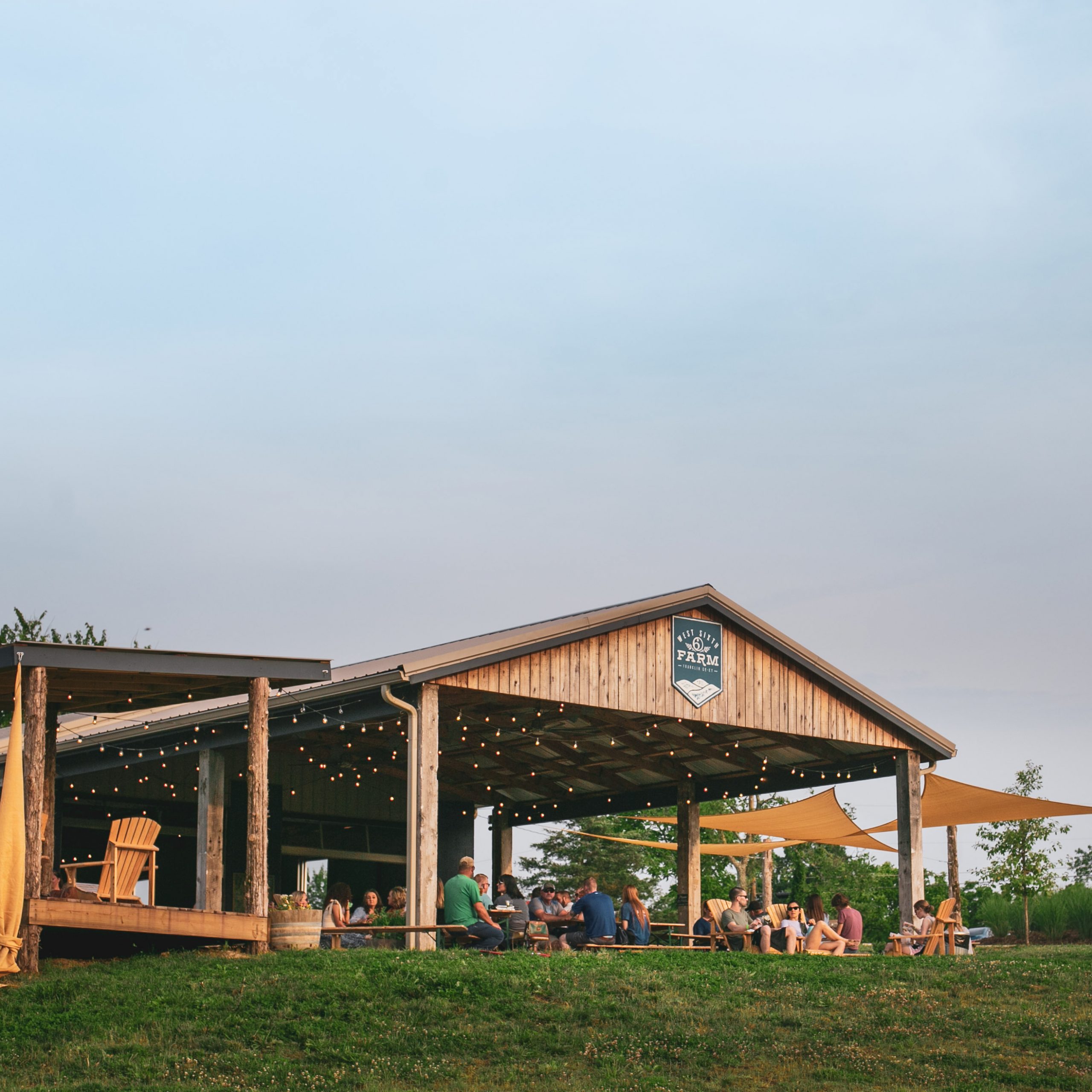 You've expanded pretty quickly in your short time as a brewery, yet you still have a strong focus on community. How were you able to grow so quickly while still retaining your presence as a community-minded brewery?
Hieronymus: The easy answer is, of course, because 'Community' is one of our driving principles in each and every business decision. But I actually think it's the people that work for us. Everyone has passions—from our management team to production staff to front of house to sales—and those passions directly translate into choices we make, ideas that we have, and ultimately, benefit our community-minded goals. It's a cycle: The culture we have created informs the folks that want to join our team which informs our choices which then informs the community culture. We're stuck! And it works.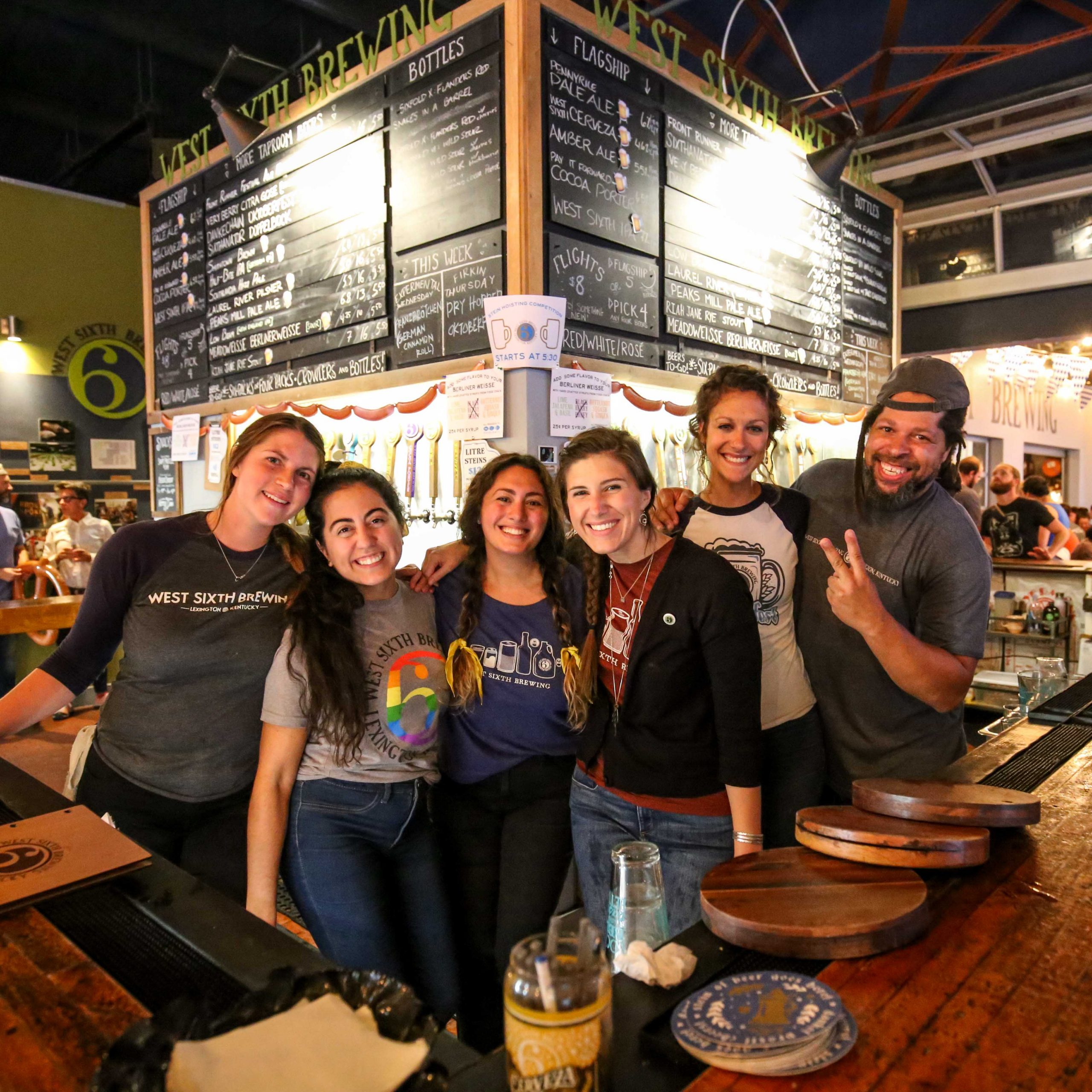 You have a unique business model, with a strong focus on ethics, sustainability and giving back to the community. What was the impetus for this model when first launching the business and do you feel it has succeeded for you?
Self: When we started West Sixth, we started it with the goal of not just brewing the best beer in Kentucky, but also having the goal of having a positive impact on all the communities we're a part of. We define that in three ways: supporting the great work of existing non-profits working in Kentucky, being environmentally conscious in everything we do and being a best-of-class place to work. All of these things we do not only because we're a part of those communities, but also because it is the right way to run a company. We support the community, and the community will support us.
The craft brewing industry has always had a strong sense of collaboration and comradery. Many breweries are also incorporating sustainability and sharing of resources into the mix. What is West Sixth's relationship like with other local breweries? With many breweries being bought out by larger entities, have you noticed a weakening in the overall sense of collaboration and comradery amongst breweries?
Hieronymus: It's really great. Lexington is a tight community. I definitely think improvements could be made with collaboration and comradery state-wide, but I think you see this with every brewing community. Lexington's craft beer growth was super informed by our relationships to each other, whereas bigger cities could see stronger definition in neighborhoods that we don't have. And I definitely don't see a weakening in collab/comradery—but a strengthening in tighter circles.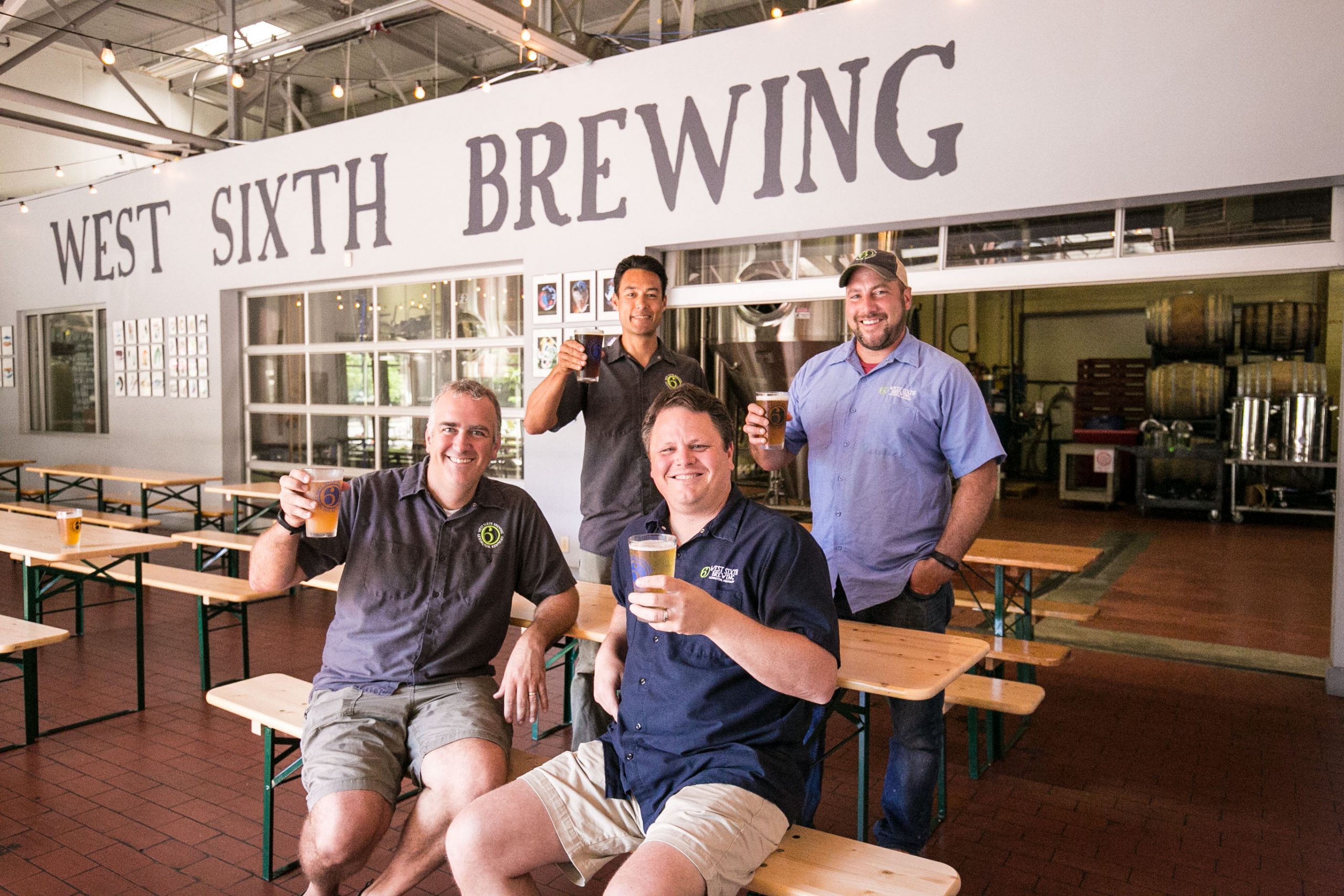 Talk to me about style. In today's craft brew world, there is a wide range of styles being brewed. West Sixth has certainly experimented with a number of styles. Do you see the industry continuing to broaden its horizons or will the market force a narrowing of experimentation?
Hieronymus: This is so hard to predict! From a marketing and social media perspective, I feel like everyone wants everything all at once. It still shocks me what things get traction and what things don't, purely because of how you sell that experiment to the public. People want a story, they want to taste their expectations in what you are up-selling to them and they want a memorable experience. I think style can fall all over the spectrum if you hit these elements correctly.
Bonus question: You're distributed throughout Kentucky and Cincinnati at this point, correct? Do you have plans for expanding distribution into other regions?
Hieronymus: As of now, still no! We do focus on outside state events (we have some long-time relationships with events all over the region) and some outreach with the BA's export program. But steady distro outside of our current footprint, I don't see it. Freshness is everything, even for styles that aren't DDH or fruit bombs. Seeing the date on the can and being able to get to the source quickly for our customers is something we are really proud of, and can always continue to improve year over year. When people cross the river into Kentucky, we want them to crave a West Sixth IPA, and we want it to be as fresh as possible. That's truly what creates a memorable experience.
West Sixth Brewing is located at 501 West Sixth Street in a 100-year old building called The Bread Box, a mixed-used development that previously housed the Rainbo Bread Factory. They support several non-profits, as well as events they feel are a good fit for their ethics- and sustainability-driven business model. You can learn more about their story here. 
---