#giving #supportlocal #nonprofits Archives – PorchDrinking.com
November 24, 2020 | Brandon Cohran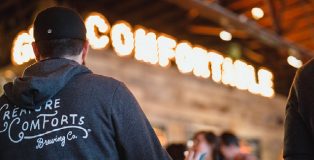 In lieu of the old adage, "have your cake and eat it too," this year's motto for Creature Comforts Brewing Company in Athens, GA should be: "drink your beer and do good, too." This holiday season, grab a physical or virtual seat at your dining table with Creature Comforts' Table Beer. 
Table Beer, a Belgian-style Session Ale, is refreshing and floral, yet light and subtle. Even though the body is light and the ABV is low, there is an earthy balance and a peppery bite behind a hop-forward aroma and flavor. The finish is dry and cleansing, as the delicate mouthfeel readies your palate for another sip, soup or salad. At 4.2% ABV, Table Beer is an incredible pairing no matter what holiday meals you enjoy.
Read More
January 28, 2020 | Jereme Zimmerman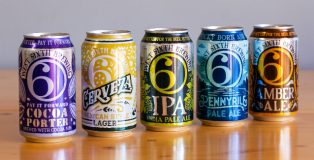 Lexington, Kentucky's West Sixth Brewing (named brilliantly for the street corner on which it resides) started as a humble little brewery back in 2012 when Kentucky was barely a blip on the craft brewing radar. At the time, Kentucky had only 14 breweries and ranked near the bottom of the Brewer's Association 2012 list of US breweries per capita at 43.
Craft brewing in Kentucky has exploded since then, with West Sixth being particularly successful, albeit through an unconventional definition of success. Their focus on community, sustainability, ethics and keeping things local has served them well. To learn more about why this model has worked for them and to get their thoughts on the future of the industry as a whole, we posed five (okay, six) questions to West Sixth's Creative Director, Kelly Hieronymus, and co-founder Ben Self.