No Comments
The Table is Set | Creature Comforts Brewing & Giving Kitchen Collab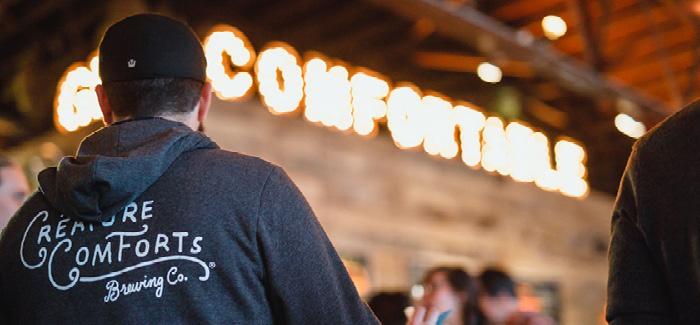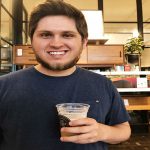 In lieu of the old adage, "have your cake and eat it too," this year's motto for Creature Comforts Brewing Company in Athens, GA should be: "drink your beer and do good, too." This holiday season, grab a physical or virtual seat at your dining table with Creature Comforts' Table Beer. 
Table Beer, a Belgian-style Session Ale, is refreshing and floral, yet light and subtle. Even though the body is light and the ABV is low, there is an earthy balance and a peppery bite behind a hop-forward aroma and flavor. The finish is dry and cleansing, as the delicate mouthfeel readies your palate for another sip, soup or salad. At 4.2% ABV, Table Beer is an incredible pairing no matter what holiday meals you enjoy.

View this post on Instagram
Creature Comforts is adding chairs to their table this year with its annual sponsorship of Atlanta's Giving Kitchen. All of the proceeds from Table Beer sales are being donated to Giving Kitchen.
Giving Kitchen is an Atlanta-based non-profit organization with the mission of providing emergency assistance to food service workers through financial support and a network of community resources. Giving Kitchen was born out of community love and support and continues to impact the lives of Georgians.
The financial and wellness support they provide for food industry workers throughout Georgia is incredible. Since its inception in 2012, they have seen a 170% increase in clients served annually, according to Bryan Schroeder, executive director of Giving Kitchen.
He noted, "during the first few months of COVID-19 we saw [a] x20 increase in foodservice workers asking for help. Since this summer, over half of all of our clients are in crisis because of a covid-19 diagnosis. However, 70% of clients report Giving Kitchen helped prevent an eviction."
View this post on Instagram
In addition to that data, Schroeder also shared:
More than 484 food service workers have received financial assistance for a total of $784,740 in living expenses (rent, utility bills, etc.).

Giving Kitchen has served 1,965 food service workers with its Stability Network resource referral program.

They've provided more than $322,000 to those food service workers with children at home. 

They've provided more than 716 months of rent to food service workers facing eviction.

Since June, more than 50% of food service workers assisted were infected by COVID-19 or directly impacted by a COVID-19 diagnosis.

Since its inception, Giving Kitchen has provided more than $3.9 million of financial assistance to food service workers in crisis.
Matt Stevens, Vice President of Strategic Impact at Creature Comforts, said that "given its original concept as a beer designed to pair with food, add to it our longtime partnership with Giving Kitchen, and then throw in a global pandemic which has been devastating to the foodservice industry, it just made sense this year to tether this beer to our Giving Kitchen fundraising efforts." 
Stevens continued, "[we] also could integrate this release and partnership with our other community impact programming. We are excited to enhance the already rich story of Table Beer, as well as to shine a spotlight on the timely work of Giving Kitchen."
Creature Comforts is no stranger to community support and charitable causes–they have their own local support program in Get Comfortable. Schroeder summed it up perfectly when asked about the importance of the Table Beer collaboration.
"Table Beer was brewed with the idea of making a fantastic 'beer for food'–how could you possibly improve that? Donate the funds to food service workers in crisis," he said. "It truly is the perfect beer for food and it's an honor to partner with Creature Comforts and Savannah Distributing."
Amid the chaos of this holiday season, make time to slow down and take a seat. Grab a six-pack of Table Beer to pair with your upcoming meals and conversations and make memories while "doing good" for your community and neighbors.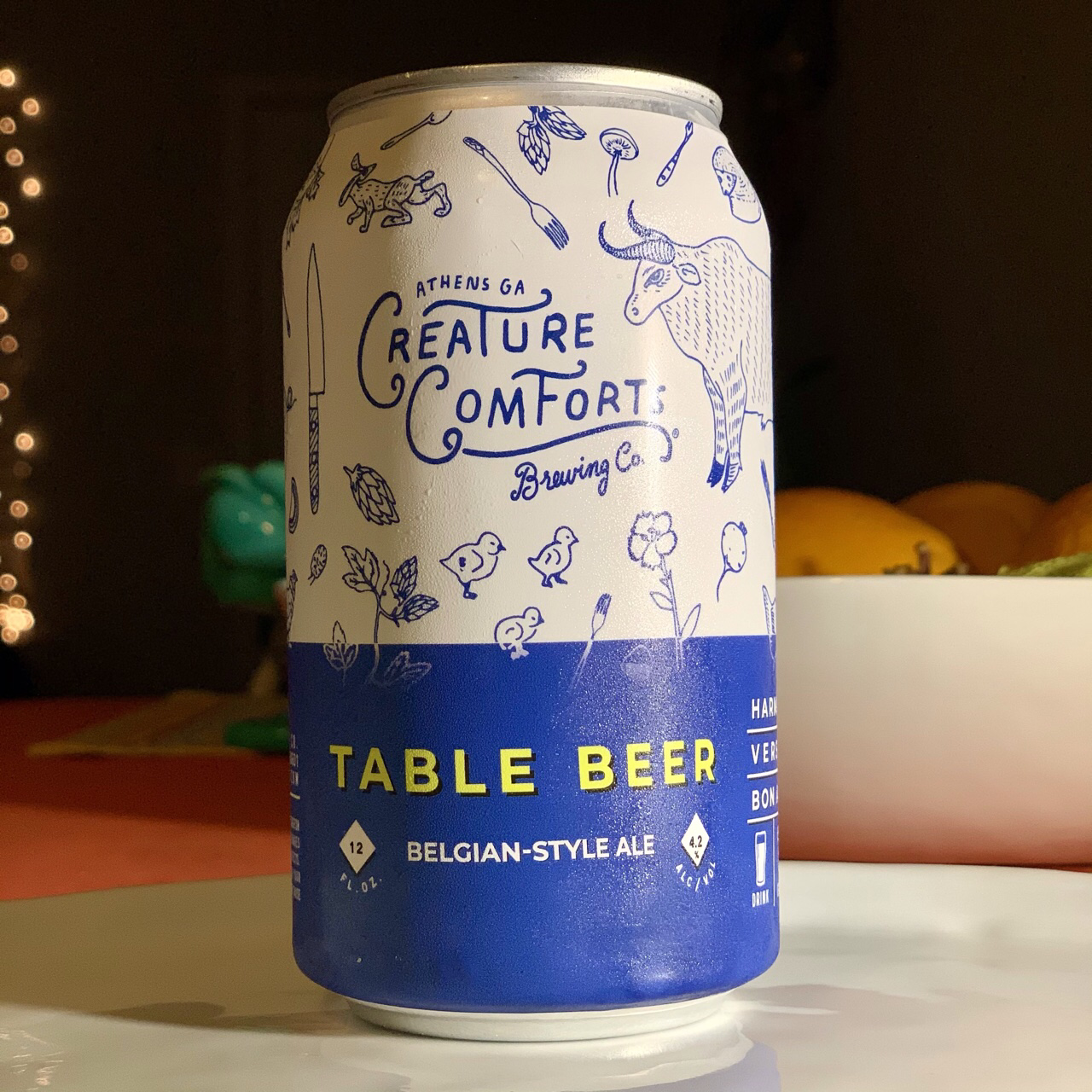 Feature image by Creature Comforts.
---