No Comments
The Blackest Friday with Black Calder Brewing Co.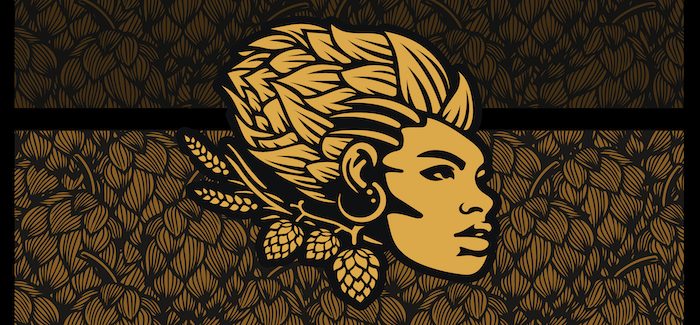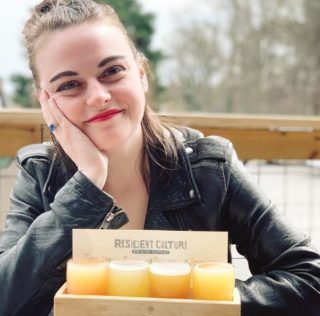 Black Calder Brewing, a new brewery opening in Michigan, launches on Black Friday. As the first Black-owned brewery in Michigan, owners Terry Rostic and Jamaal Ewing recognize how significant this is for representation and diversity in craft beer. PorchDrinking chatted by email with Rostic and Ewing to find out more about Black Calder Brewing and what to expect from the brewery.
How did both of you first get involved in the craft beer scene and brewing?
For over a decade we visited and supported local breweries in Michigan. At the same time, we were constantly experimenting with our own home brews, explained the duo.
Terry Rostic is a native of Grand Rapids, MI and a Craft Brew Head. He has been a fan, admirer and supporter of the craft beer industry for more than a decade. Terry has been mentored throughout the years by many Grand Rapids brewery owners and friends, including Jason and Kris Spaulding of Brewery Vivant. Having studied abroad and traveled the world, he brought his culture to different parts of the globe as he immersed himself in different cultures. From his travels, he quickly realized that great beer was the ultimate universal language. Taking his passion for culture, community and beer, he started to pursue his dream of making great beer and owning a brewery that others bring their cultures and "dopeness" into while being immersed into the culture he belongs to.
Jamaal Ewing is a native of Lansing, MI and a craft beer enthusiast. He has been a craft beer fan for years and started homebrewing recently; he's been able to connect with brewers in Lansing and Grand Rapids who have given him valuable brewing and industry advice. In 2016, he met Terry and the two began working on a brewery concept.
How was Black Calder Brewing formed?
Rostic and Ewing wrote they met in 2016 at an event and quickly realized the passion they both had for craft beer, community and togetherness. The two started kicking around the idea of starting their own brewery and, in 2018, they pitched the idea at a local business competition called 100 Ideas sponsored by Start Garden and won. Since then, they've never looked back.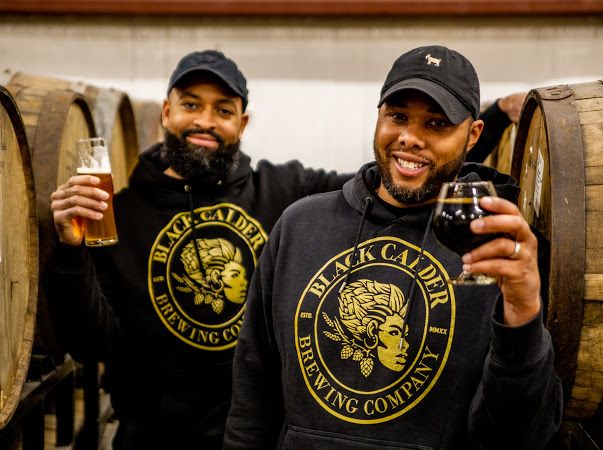 Your motto is: "Make dope beer for dope people." What flavor profiles and types of beer can we expect from Black Calder Brewing?
The first 16-oz can release, Black Calder Black IPA (7% ABV), is dry-hopped with Mosaic and Idaho 7. It is a dark beer with a light tan head that shows moderate to high hop aromas, citrusy notes and light caramel. The smooth, medium-bodied mouthfeel echoes caramel and toffee all the way through with a bittersweet and citrusy finish.
Rostic and Ewing said: Our motto, "Making dope beer for dope people," is because we want to make great beer and provide a platform for innovation, art, culture and inclusion through collaborations in the craft beer industry.
We are going to offer a variety of beer styles focusing on Imperial Stouts, barrel and wood-aged beers, fruited Ale, Kettle Sours, IPAs, Lagers and craft Ciders. We've also talked about sourcing ingredients from Africa and other parts of the world to find unique combinations of flavors that you don't see a lot in the industry. Terry has studied abroad and has been immersed in cultures all across the world and Jamaal is an avid reader that has studied different cultures and birthplace of brewing in Africa.
Diversity in craft beer still has a long way to go, with most breweries owned and operated predominantly by white men. Black Calder Brewing wants to "provide a platform for innovation, art, culture, and inclusion in the craft beer industry." What are your plans to achieve this?
We want to represent our culture in everything we do including the ingredients we use, our beer names/artwork and local collaborations, the two owners wrote. These will all be rooted in our love for culture and community. Ultimately, we want to provide jobs and educational opportunities for people of color in our community who have an interest in entering the industry. For instance, our local community college (Grand Rapids Community College) offers a brewing program and we've talked about the idea of starting a scholarship for Black and Brown students within the area. We also have a philanthropic piece to our business model called "BEerlanthropy," which will help us continue to be very active in our pursuit of giving back not only to neighborhoods, but also globally. One of our first acts of "BEerlanthropy" is making a donation to an African village that will provide three kegs of clean water. A lot of water is involved in the brewing process and we recognize that some countries in Africa don't have access to clean water.
Talk a little bit about "The Blackest Friday" and the first beer release, Black Calder Black IPA.
"The Blackest Friday" is our first can release on Nov. 27, 2020 (Black Friday). We're releasing our Black IPA which is on pre-sale now. It's a 7% ABV Black IPA with caramel and toffee notes that finishes with a hint of citrus. Due to the recent COVID-19 shutdown, we had to shift plans for our event with music and food, but we will be offering curbside pickup for pre-orders from 3- 7:30 p.m. on Black Friday at Broad Leaf Local Beer. Follow Black Calder on social media @blackcalderbrewing (Facebook/Instagram) for updates.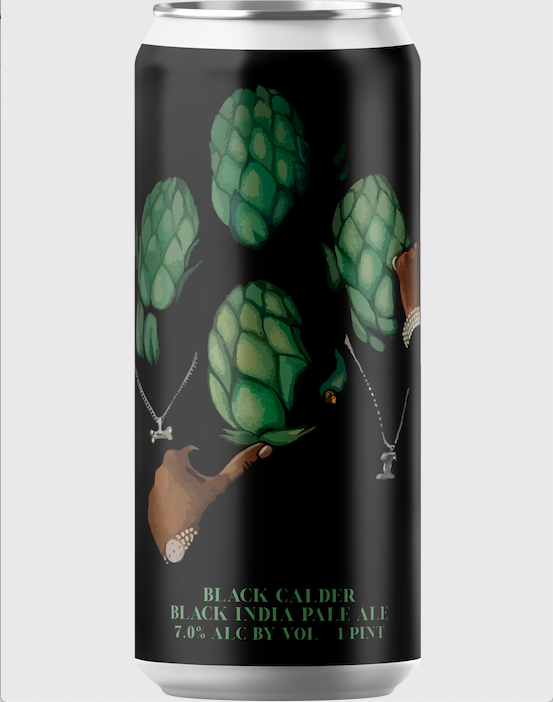 How did COVID-19 affect the plans for Black Calder Brewing?
It has been a struggle to launch this during a pandemic, but we also see it as somewhat of a blessing in disguise. Our original plans were to launch with a taproom at the end of 2019 which would have been disastrous for us a few months later. Starting as a contract brewer gives us the flexibility we need to navigate what comes next as we sort through this pandemic.
What is on the horizon for Black Calder Brewing in 2021? What are you most excited about?
We're excited to get some beer in people's fridge! We've got a lot of great beer ideas we want to try and have been seeing a ton of support from the craft beer community statewide so we're excited to get on tap in pubs and have some cans at retailers ASAP in 2021.
Supporting local breweries has never been more important, especially new breweries like Black Calder Brewing Co. If you are not in the Kentwood, MI area, check out this list of Black-owned breweries you can support in your area.
Featured Image Courtesy of Black Calder Brewing Co.
---