No Comments
Gigantic Brewing Co. | Sassy Pony Pale Ale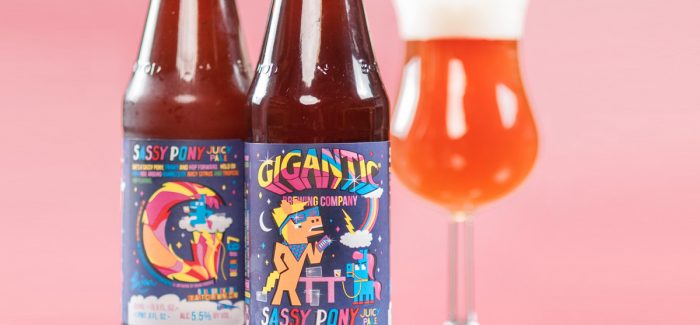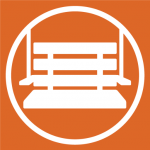 Portland, Oregon is no stranger to hip craft breweries and hop forward pale ales, but Gigantic Brewing Co. is setting a new standard for classic styles of beer. Sassy Pony Pale Ale has set the bar for a non-adjunct pale ale at a height that even Javier Sotomayor would tremble at.

Over the past several years, Gigantic Brewing Co. has carved out their own little corner of the Portland craft beer scene as an unassuming powerhouse that is dedicated to solid flavor profiles. The passion of brewers Ben Love and Van Havig are fully embodied in their work and live up to their own brewing philosophy of "Never give an inch". With their energetic labeling, personable taproom, and even a self-published magazine, they are a must-visit for anyone in the area.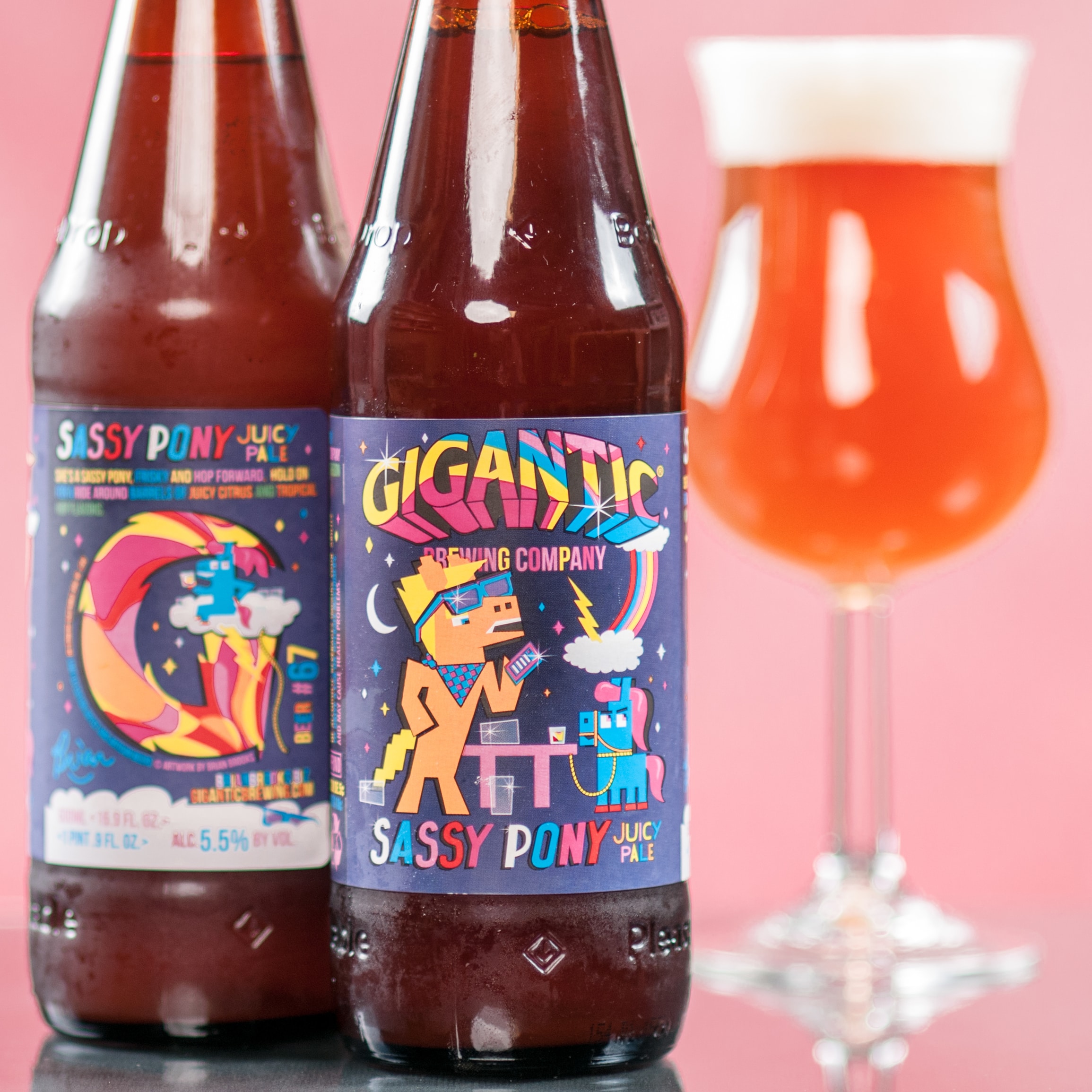 Self-described as "frisky and hop forward", Sassy Pony is hazy liquid gold in a glass. The vibrant caricature label is a riot of color and contrast that pops the bottle right off the shelf. With a rocky pour, the nose is lively and energetic with scents of citrus oils and hops, but doesn't assault you with the typical funk of an over-hopped pale ale. The flavor has an upfront mildness of classic Citra and Cascade hops, but unfolds with layers of faint tropical fruits, fresh cut grass, and even a slight farmhouse ale hay finish. With 44 IBUs, Sassy Pony is the perfect beer when looking for something just a little lighter than an IPA. With a calm and collected 5.5% ABV it even rides the line of a session summer beer.
Sassy Pony Pale Ale is a regular offering at Gigantic Brewing Co.'s tap room, stop by for a pour or bottle.
All photos by Todd Walberg
---