No Comments
Perennial Artisan Ales | Saison d'Alina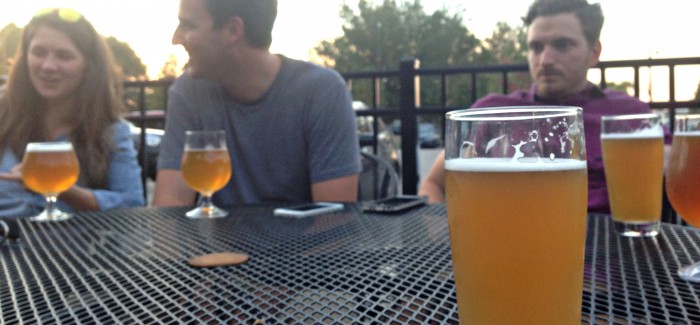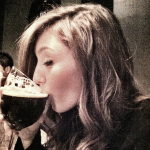 ABV: 5.2%
IBU: 20
You know that guy from college that was, like, a champion beer drinker? You know, the guy who, no matter how you trained, prepared, or strategized, could single-handedly win Beer Olympics on his own – who you watched in awe as he made his way through a case of Natty completely unfazed? Well, for me, this guy is my friend Andy Hille. And from the moment I met him, I knew he had to be destined for beer greatness.
Times have drastically changed since college and today, Andy has recognized and embraced his calling, serving as a brewer at Perennial Artisan Ales in St. Louis, Missouri. Tastes have significantly upgraded over the years, and these days he's creating inspired brews that folks like myself can't get enough of.
Recently, Andy's inspiration came directly from his wonderful wife, Alina – the woman who introduced him to nectarines. She's also the woman who, by the way, is currently carrying Baby Hille due any day now – see brewer's notes below: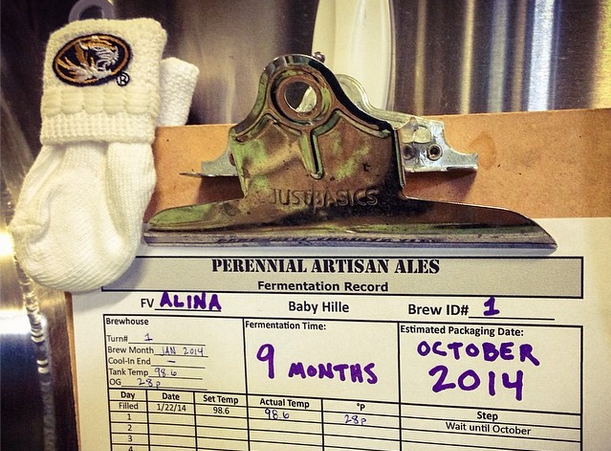 Before meeting Alina, Andy never ate nectarines – but her fondness for them eventually turned Andy on as well, and when he began brainstorming a new saison for St. Louis Craft Beer Week in 2013, his mind turned toward her and nectarines. Saison d'Alina (named, of course, after his wife) was the first beer that he brewed that was commercially available at a bar. It was tapped in July 2013 at iTap in the Central West End.
The Saison d'Alina is a light Belgian-style farmhouse ale fermented with fresh nectarines and conditioned with Brettanomyces. The two stars of this saison's show are the nectarines and the yeast. "There is just enough of a pilsner malt backbone to reinforce the flavors but it definitely takes a backseat," Andy says. "The Brettanomyces creates a slightly earthy, funky flavor, but overall, I get more citrusy, brighter notes from the yeast, which really helps to compliment the nectarines." There is also a slight acidity to the beer, which helps bring the nectarine flavor to a bright, refreshing place.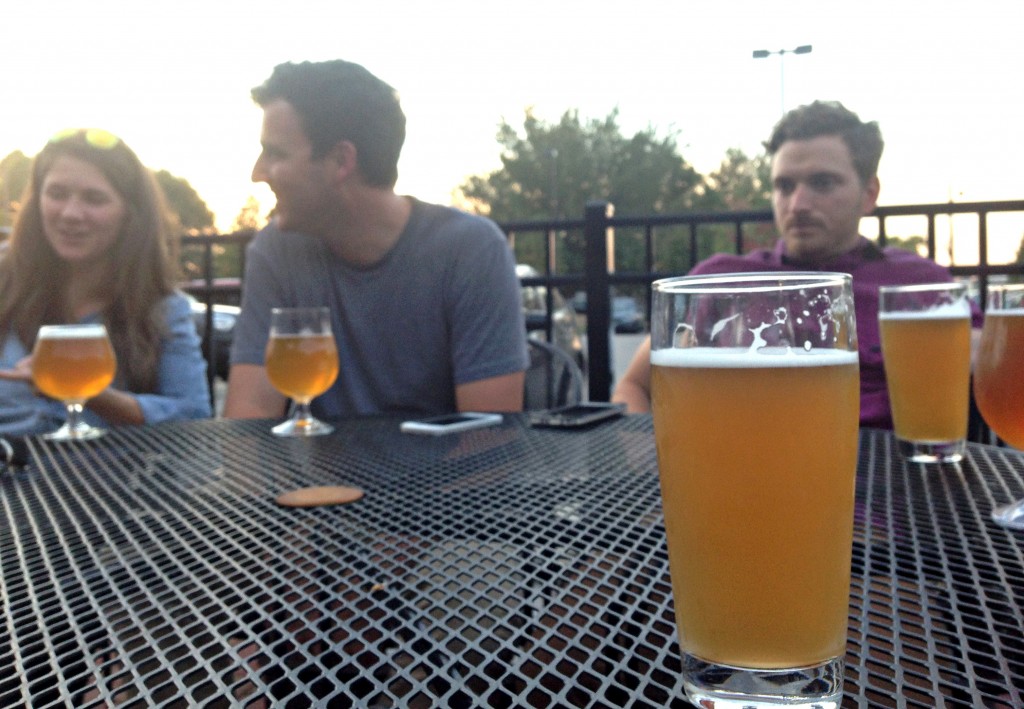 I enjoyed the Saison d'Alina on a recent trip home to St. Louis for a good friend's wedding, which felt like the perfect occasion for sipping this saison; surrounded by friends, family, sitting on a porch. Those times together are rare and special, and that's why I chose to drink something rare and special:
"Every nectarine that was used in Saison d'Alina was hand-pitted by myself," Andy says. "It's so important to use the real thing, plus the wild yeast on the nectarine skins makes every batch unique. Another thing I really enjoy about Saison d'Alina is the complexity of it without being too overwhelming. It's 'fancy,' but it's also bright and refreshing… and I can drink a lot of it." Cheers to that.
So where can you track down this delectable, bright brew? The most recent keg was tapped as part of Perennial Artisan Ales's Thursday night release program at their tasting room (each Thursday, the brewers release a new beer at 6pm – check it out if you happen to be in the area), and Andy plans to brew it again for the Midwest Belgian Beer Fest in 2015.
Best of luck to the Hilles as they prepare for the arrival of their little nectarine! I'm looking forward to the other special conceptions brewing in Andy's brain, and can't wait for the next occasion to enjoy his creations – sitting around a table with my friends.