18 Comments
60+ Black-Owned Breweries to Support Across the Country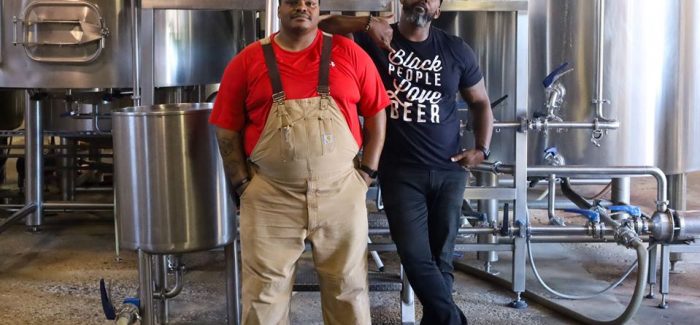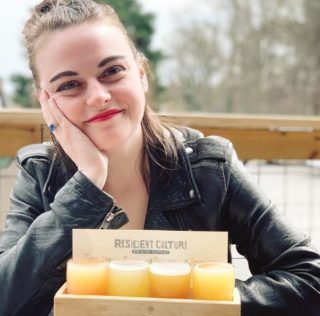 In the wake of George Floyd's murder, people across the country have been supporting the Black Lives Matter movement through protests, donations, signing petitions, calling their representatives, and more. But one more way to more directly make the craft beer industry a more diverse and welcoming community is by actively spending your money at Black-owned breweries.
Many breweries have been vocal in their support of the Black community, raising money through selling merchandise and beer, with proceeds going to different organizations. However, the craft beer industry is still predominantly white; of all craft breweries in the United States, less than one percent are Black-owned and 88% are white-owned. While there have been some recent steps in the right direction, such as the hiring of J. Nikol Jackson-Beckham as the Diversity Ambassador at the Brewers Association in 2018 and the launching of Fresh Fest, the first Black beer festival in the United States (founded by Black Brew Culture), improving diversity within the craft beer industry has a long way to go. Speaking of, due to COVID-19, Fresh Fest is going digital in 2020. Grab your tickets for a full day of programming celebrating black-owned breweries including live art, music, deejays, podcasts, brewing, cooking, speakers from across the world, and more.
While other prolific beer writers and media members like Ale Sharpton and @BlackBeerTravelers have laid the groundwork previously, we also wanted to help highlight the black-owned breweries who are doing tremendous work in beer throughout the United States. 
One reminder that this list is not meant to tokenize the black community, but rather highlight the awesome work the Black-owned breweries are doing. Please be respectful of these breweries by getting to know them as talented brewers and breweries first and supporting them simply by drinking great beer.
This list was compiled with the assistance from prior research conducted by Ale Sharpton in a piece for Thrillist, an interactive map created by @BlackBeerTravelers, and group contributions on Beer Advocate
Northeast Region
Rhythm Brewing Co. – New Haven, Connecticut
Joyhound Beer Co. – Baltimore
Patuxent Brewing Co. – Waldorf, Maryland
Union Craft Brewing – Baltimore
67 Degrees Brewing – Franklin, Massachusetts
Brazo Fuerte – Watertown, Massachusetts
Brockton Beer Co. – Brockton, Massachusetts
Crue Brew Brewery – Raynham, Massachusetts
White Lion Brewing Co. – Springfield, Massachusetts
Four City Brewing Co. – Orange, New Jersey
Hackensack Brewing – Hackensack, New Jersey
Montclair Brewery – Montclair, New Jersey
DaleView Biscuits & Beer – Brooklyn, New York
Harlem Blue Beer – New York City
Harlem Brewing Co. – New York City
Harris Family Brewery – Harrisburg, Pennsylvania
Mack Brewing Co. – Philadelphia
Two Locals Brewing Co. – Philadelphia *Not yet open
Southeast Region
Earth Tap Brewing Co. – Washington, D.C.
Sankofa Beer Co. – Washington, D.C.
Soul Mega – Washington, D.C.
Green Bench Brewing Co. – St. Petersburg, Florida
Atlantucky Brewing – Hapeville, Georgia
Down Home Brewing – Atlanta
Khonso Brewing – Atlanta
Our Culture Brewing – Atlanta
Brew & Feed – Mooresville, North Carolina
Dirtbag Ales – Hope Mills, North Carolina
Rocky Mount Brewery – Rocky Mount, North Carolina
Spaceway Brewing Co. – Rocky Mount, North Carolina
Beale Street Brewing Company – Memphis, Tennessee
Negus Beer – Alexandria, Virginia
Midwest Region
Black Horizon Brewing Co. – Willowbrook, Illinois
Englewood Brewing – Chicago
View this post on Instagram
18th Street Brewery – Gary, Indiana
Cognito Brewery – Merrillville, Indiana
Backstep Brewing – Crawfordsville, Indiana
Hop River Brewing Co. – Fort Wayne, Indiana
Montgomery Brewing – Montgomery, Minnesota
ONE Fermentary & Taproom – Minneapolis
Alematic Artisan Ales – Huber Heights, Ohio
Black Frog Brewery – Holland, Ohio
Esoteric Brewing Co. – Cincinnati
Flatrock Brewing Co. – Napoleon, Ohio
Vanessa House Beer Co. – Oklahoma City
South Region
Gravity BrewWorks – Big Flat, Arkansas
Cajun Fire – New Orleans
Nexus Brewery – Albuquerque, New Mexico
Blackman Brewing – Dallas
For the Culture Brewing Co. – Houston
Smittox Brewing – Irving, Texas *Not open yet
Weathered Souls Brewing Co. – San Antonio
Weathered Souls Brewing Co. has spearheaded the "Black" Is Beautiful initiative. Breweries will be brewing their version of this beer, with proceeds going to their local foundations that support police brutality reform and legal defenses. Read more about the initiative here. 
Mountain Region
Hogshead Brewery – Denver, Colorado
Novel Strand Brewing Co. – Denver, Colorado
View this post on Instagram
Outworld Brewing – Longmont, Colorado
Policy Kings – Cedar City, Utah
Pacific Region
Black Orchid Brewing – Manteca, California
Chula Vista Brewery – Chula Vista, California
Crowns & Hops Brewing Co. – Inglewood, California
Full Circle Brewing Co. – Fresno, California
Speakeasy Ales & Lagers – San Francisco, California
Urban Roots Brewing – Sacramento, California
Warcloud Brewing Co. – Los Angeles, California
Assembly Brewing – Portland, Oregon
Métier Brewing Co. – Woodinville, Washington
View this post on Instagram
There are many places without a Black-owned brewery for miles. If you are located in one of these areas, find out if a brewery near you is brewing Black Is Beautiful, and if you are financially able, donate to one of the above breweries' GoFundMe fundraisers (created initially for COVID-19 relief). There is still a lot of work to be done, but supporting local Black-owned breweries is one small action we can take. 
If you know of any additional breweries that are Black-owned within the United States, please reach out to us so we can update the list!
Featured Image (UNION Craft Brewing x Crowns Hops Brewing Collab) | Photo Credit Courtesy of Union Craft's Facebook
---