No Comments
SweetWater 420 Fest | 7 Reasons Rain Couldn't Stop This Party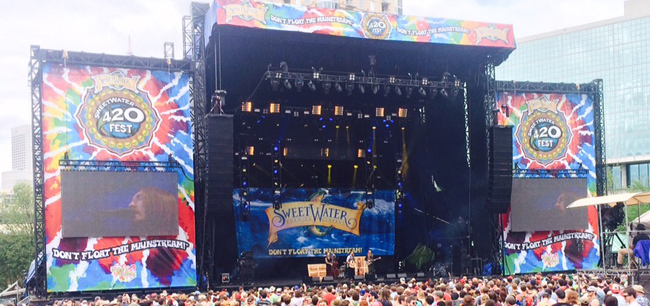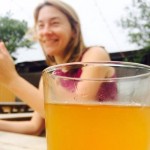 The SweetWater 420 Fest rolled into downtown Atlanta April 17-19 — and so did big time thunderstorms.
It had rained in Atlanta every single day of the week leading up to the festival's kick-off Friday. The weather left Centennial Olympic Park, home of the 1996 Summer Olympics, a virtual mud pit. Even the walkways were a slip 'n slide of muck.
But there was no way the storms, and even a Sunday tornado watch, was slowing this festival down. Here are seven reasons the rain couldn't stop this party:
7. Relapse 420 Comedy Tent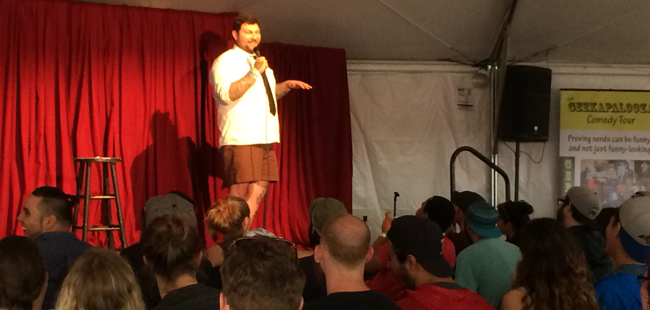 The Relapse 420 Tent is a train of local comedians, with jokes for everyone, from the young and single to the midlife and married. You can't be too pissed about being covered in mud after you spend a few minutes with these folks.
6. Giant A** Mugs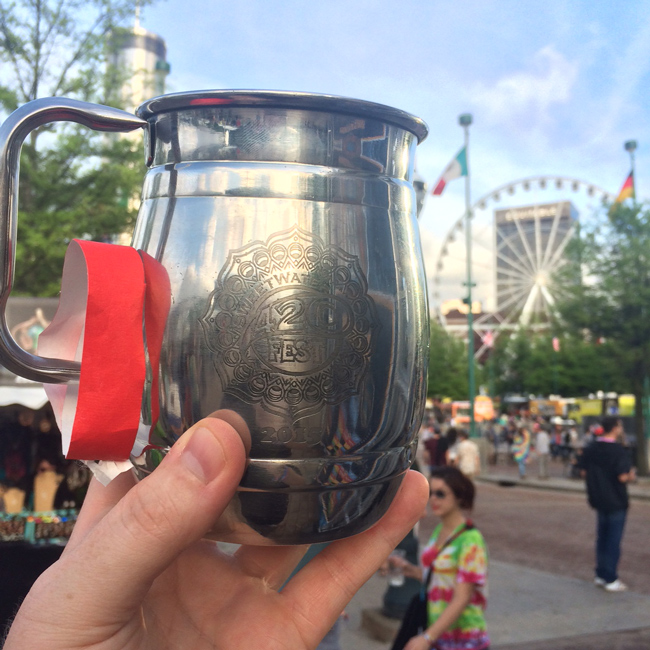 As soon as I saw it, I had to have it. It's gorgeous. It shines in the sun (once it finally came out Sunday). This Giant A** Mug cost $20, and you could drink unlimited non-alcoholic beverages all day. And don't worry — you get to take it home with you, so then you can add the alcohol to that Coca-Cola next time.
5. Boots. Boots. Boots.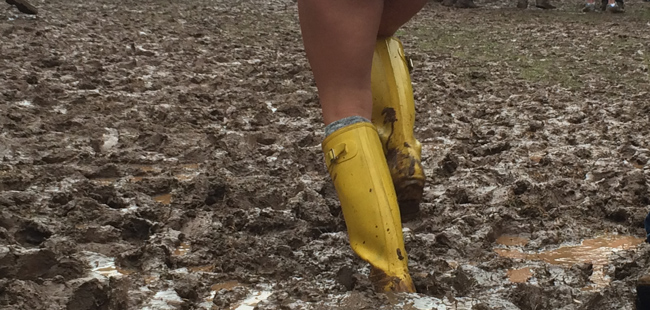 Because when was the last time you could jump around in the mud like you were 7 again??
4. Beer Geek Out Inside the SweetWater Experience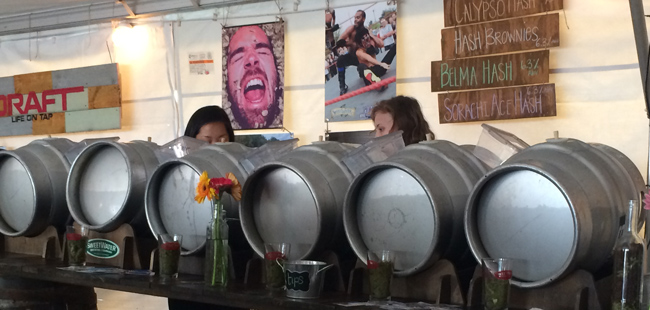 The SweetWater Experience tent is my favorite part of the festival (they don't call us beer geeks for nothing, right?) The SweetWater Experience invites you to sit in on panels and take in tips about everything from homebrewing to beer and cheese pairings to social responsibility and breweries. You also get up close and personal with the brewery's top brains, including SweetWater Owner Freddy Bensch.
3. Rare and Unreleased SweetWater Beers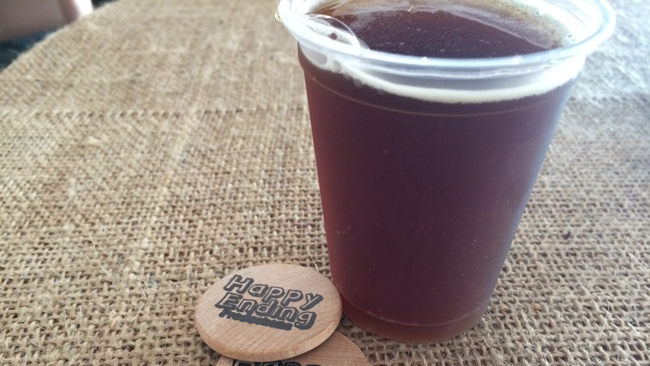 You can't get these in stores and you can't get them during brew tours. The SweetWater Experience Tent features three dozen kegs and casks of SweetWater one-offs that you can only get at the fest, including Bob's Sour Brown that's pictured above.
2. Hammocks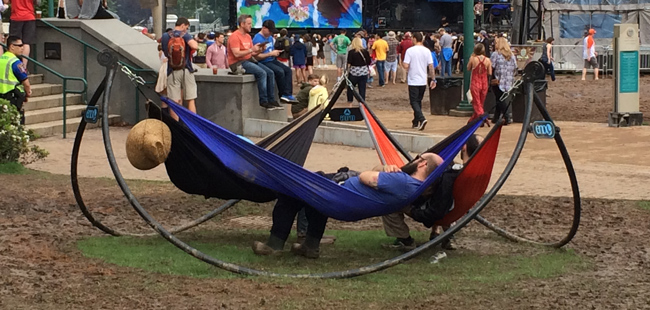 Because beer, learning and music can take a lot out of you. Sometimes, you just need to rest, Bro.
1. Epic Music Lineup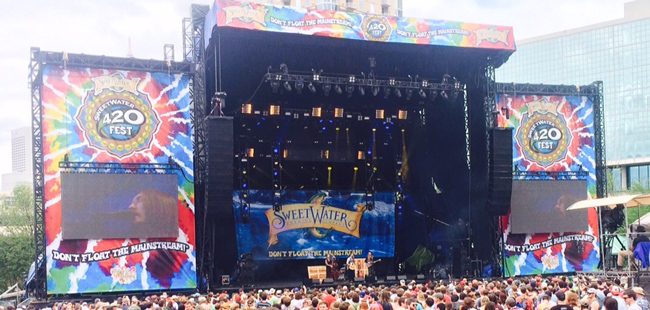 Snoop Dogg. 311. Primus. Mark Broussard. The Wailers. Delta Rae. They're all here, in the heart of downtown Atlanta, playing one of the three stages set up at the park. Screw the tornado watch. This is a party you didn't want to miss.
Follow Jess Baker on Twitter & Instagram: @craftcurious
---