No Comments
Yazoo Funk Fest Redefines the Norms of Traditional Beer Festivals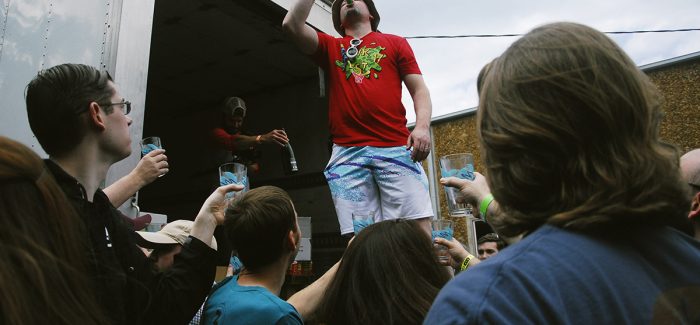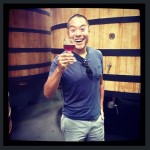 Next week, over 14,000 craft beer industry members will descend upon the city of Nashville to attend the Craft Brewers Conference, an industry-facing event comprised of four days of seminars, educational sessions, events and a trade show, culminating with this year's World Beer Cup awards ceremony. But for a handful of lucky early arrivers, Nashville will also play host to one of the more unique, industry-friendly beer festivals in the form of Yazoo Brewing's Funk Fest.
What started six years ago as a medium to celebrate Yazoo's budding sour program, with a relaxed gathering of 15-20 breweries, has since grown to a premiere event with over 70 breweries and 500 attendees. But while the festival itself has grown, its core mission of creating organic thoughtful dialogue, in an intimate setting, around one of beer's most innovative, yet classic style categories, remains intact.
What truly distinguishes Tennessee's largest showcase of sour and wild beers, is the fact that Funk Fest strikes all the pretense, and instead focuses on truly creating an event catered specifically for both attendees and participating breweries. Ticket holders are treated to everything from beer and cheese pairing sessions, a whole hog roast, and an educational component, which has in the past attracted speakers such as Walt Dickenson of Wicked Weed, James Howat of Black Project, and Jeffrey Stuffings since its first year. Meanwhile, attendees will quickly notice upon arriving, that the event is also distinctly different, in that there aren't the traditional brewery booth setups, there is no brewery signage, and Yazoo's Funk Fest intentionally chooses not to disclose participating breweries or beers leading up to the event.
"It's a bit of an Easter Egg hunt," laughs Funkmaster of Yazoo Brewing, Brandon Jones. "We don't really do lemonade stand style setups, because we always want to make it feel like a bottle share at your buddy's house."
Jones goes on to explain that brewers have the flexibility to debut their beers at any point during the fest, typically for 20-30 minute time frames until the beer runs out, then they're free to enjoy the rest of the event along with all of the other festival-goers. "Our participating brewers can go wherever they want on the festival grounds and get a captive audience while releasing their beers," said Jones. "With this model, brewers are done pouring within 25-30 minutes, and don't have to stand there for the full fest."
This year's speaker panel will include Levi Funk of Funk Factory Geuzeria, Marika Josephson and Aaron Kleidon of Scratch Brewing, Todd Boera of Fonta Flora Brewing and members of the Sour and Wild Guild, with sessions kicking off at 12:30 then running hourly. These speaker sessions often become a central attraction, as attendees have the opportunity to speak to brewers directly on the finer points of the history and innovation behind their beers.
In addition to the fest itself, each year Yazoo's barrel cellar program brews and bottles a commemorative edition beer for attendees. In honor of this year's nautical yacht-rock theme, they'll be releasing a champagne-esque wild French ale fermented with two French ale strains, along with their house mixed culture aged in red and white wine barrels for one year. Cuvee Funk Fest 18 was then conditioned on Pink Guava, Pineapples, Passion Fruit and Oranges.
Sunday's Cuvee Funk Fest release isn't the only one taking place at Nashville's oldest brewery. In preparing for the arrival of the Craft Brewers Conference, Yazoo has also created three collaboration beers with Jay Goodwin at The Rare Barrel, who spoke at last year's Funk Fest. For this team effort, the two breweries collaborated on a "Crowdsourced Sour" called Logistical Nightmare and allowed fans to vote on the type of wine barrels used, yeast and bacteria strains, as well as hop varieties and two fruit variants. The result is a base sour along with a variant dry-hopped with Motueka and Hallertau Blanc as well as a peach guava fruited version. All three release May 1st in the Yazoo taproom.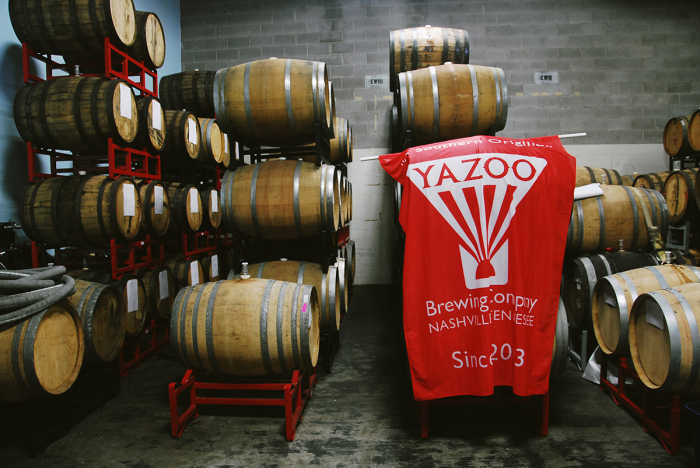 Yazoo also teamed up with fellow Tennesseans in Blackberry Farms, for a Belgian Dark Strong featuring smoked coffee beans from Benton's Smoked Hams. And on the more hoppy end of the spectrum, Yazoo will also create an unfiltered IPA collaboration with Hopsteiner and a Bohemian-style Pilsner with the German Hop Growers Association. These three beers will be released throughout the week at Yazoo's taproom as well. 
Now in its sixth year, Yazoo's Funk Fest prepares for its next chapter of growth, as the brewery itself also readies for a move to their new 6-acre facility in Madison, a Northeastern neighborhood of Nasvhille. But for now, Jones is just thrilled to see how the event has resonated and brought in some of the industry's best talents.
"I'm just so super thankful every year. The support that I've gotten from other breweries to do something like this, something so specific, that's such a unique setup, is incredible," said Jones. "It's definitely a different kind of festival, but once the brewers get into it, they love it. And they keep coming back. It's been a neat ride to see this thing ramp up."
---