No Comments
Blue Point Brewing's 15th Annual Cask Ales Festival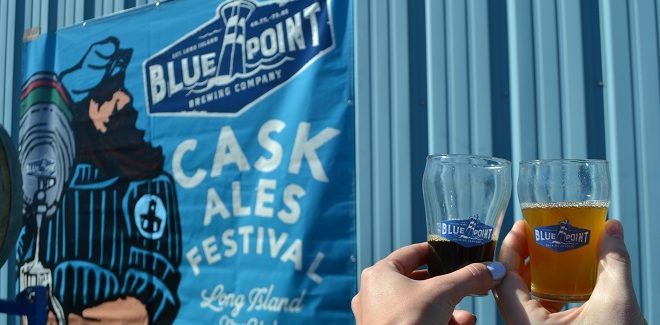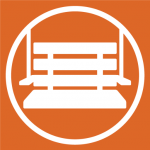 This past Saturday marked the 15th Annual Blue Point Cask Ales Festival, and what a day it was! Blue Point Brewing hosts the largest Cask Ales Festival in the country featuring more than 200 casks from 70+ breweries, including five British breweries in the 2018 line-up.
With blue skies and a sunny sixty-five degrees, we celebrated the last River Ave bash in style.
#CaskFest
Cask Ales Festival commences every year with a ceremonial cask tapping and bagpipe led promenade to open the gates. This year, a long line of eager attendees followed the Northport Pipe & Drum Band into a tented paradise where full firkins and bold brewers anxiously awaited. Every brewery had three months to innovate new cask creations for the festival, with most bringing two (lucky us!). In total, there were about 150 brewers (participating and non) out there experiencing their community's limited and flavor-packed casks.
While enjoying some delicious eats and my first drink of the day, I had the pleasure of speaking with Blue Point's Cask Master Jim. He helped highlight a few must-tries from his fourteen casks out on the floor. Jim's passion for brewing is evident in the level of detail and thoughtful ingredients that go into every recipe. Here's a snapshot of what I experienced and loved!
Coconut Dopplebock – brewed in partnership with Montauk Rum Runners and had American White Oak Honeycomb soaked in Coconut Rum added to enhance the coconut flavor
Everything Bagel Lager – made with Pinstripe Pilsner base, in collaboration with Amagansett Salt (Everything Salt Blend), conditioned then adjusted with poppy seed, sesame, onion powder & garlic
Citrus Dreamsicle – use of Citra Hops, peeled orange, lactose and vanilla beans, to mimic that childhood flavor found in ice cream truck creamsicles
Kings County Armchair – started with Armchair Stout aged in a Kings County Bourbon barrel then added American White Oak honeycomb soaked in Kings County Bourbon to speed up extraction
Imperial Brown Ale (aged in Port wine barrel) – aged in the same barrel it matured in and was served from! Nearly a year in the barrel, then Jim added yeast and sugar to create carbonation
Game Changers
This event sets itself apart from all others in the pure nature of its existence and its breadth of breweries. Almost every region is covered from states like Vermont, Maine, Michigan, North Carolina, Louisiana, Texas, Colorado, Florida and of course, New York. I am definitely a barrel-aged kind of girl, so its no surprise that the BA Texas Warmer from Spoetzl Brewing, barrel aged with caramel malt, was a top contender for favorite amid rows of top-notch brews.
Harviestoun Brewery provided a real treat from Clackmannashire, Scotland. Only one firkin was left standing by the time I reached them, but it was delicious! The head brewer was a classic cars enthusiast who always carried around a can of oil. This became the inspiration behind the brewery and its flagship beer, so the cask shared similarities. Brewed to create huge mouthfeel without the ABV, it aimed to drink like nine percent while actually being six. Roasted barley and oats boosted the body, giving it a richness and texture resemblance of a Porter, but lighter.
Local Love
The presence of hyper-local beer associations like the Handgrenades Homebrew Club, Brewers East End Revival (B.E.E.R.) and Long Island Beer & Malt Enthusiasts is highly noteworthy. They each had their own tented area with several casks featured to highlight the innovation within our local communities. Those I tasted definitely proved that the craft beer industry isn't going anywhere.
Overall, this was an epic event exceptionally executed. Kudos to the Blue Point team for sharing their space with others and introducing the up-and-coming. Among some of the fun not mentioned were an actual burrito cannon, lots of live music, six local food trucks, t-shirt screen printing and some fireside chats.
And last but not least, it would not be a festival if we were not having a firkin good time! We kicked almost every cask by the end of the day, and I have pictures to prove it. Cheers!
---