No Comments
What We're Cooking | Hefeweizen Honeycomb Toffee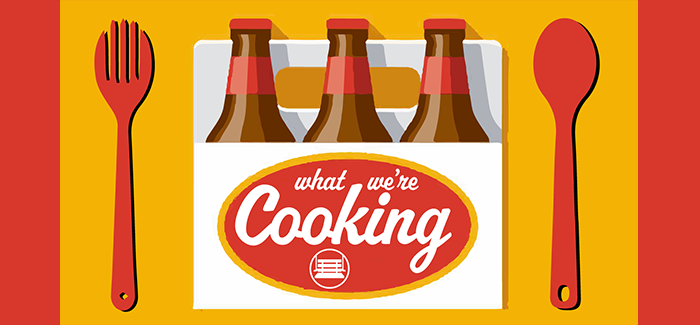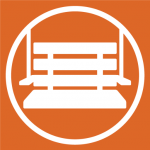 On Halloween, adults are torn between two decisions: eat candy with the kids or drink with the adults. In this edition of What We're Cooking, Scott Johnson solves that problem by bringing the two elements together through this Hefeweizen Honeycomb Toffee!
Honeycomb toffee has many different regional names, from "hokey-pokey" in New Zealand and "cinder toffee" in Britain, to "sponge candy" in the midwest of the United States. The toffee gets its name from its color and appearance due to a chemical reaction of carbon dioxide bubbles formed within the hot sugar.
Although "honeycomb" is in the title, the toffee is traditionally made using just sugar, water, and corn syrup. Thankfully, the simplicity of the recipe makes it very customizable. Using a bit of honey brings more depth to the sugary taste of the toffee, while the Hefeweizen invites a touch of bitterness and floral esters that enhance the honey's potency. A tablespoon won't seem like much until you're making it yourself.
Compared to other homemade candies, honeycomb toffee can be made relatively quickly and with a few household ingredients. That makes this confectionary recipe very approachable; the only downside is how addicting it is and how easily it can stick to your teeth.
Serving Size: One 8×5 inch sheet of toffee
Ingredients/Tools
1/2 cup of white sugar
2 tbsp of light corn syrup
1 tbsp of honey
2 tbsp of hefeweizen (We used Paulaner Hefeweizen)
1 tsp of baking soda
A whisk
A rubber spatula
A candy thermometer
Parchment paper
Instructions
Before you cook the candy, line a baking sheet with parchment paper. Then combine the sugar, corn syrup, honey, and beer in a saucepan and set the temperature to medium heat.
Whisk the mixture until it dissolves into an off-white paste. Continue to whisk for another five minutes.
Once the mixture begins to turn opaque and develops small bubbles, stop whisking. Add your candy thermometer.
For 10 to 15 minutes, the sugar will change as it rises in temperature. It will start cloudy and then become more clear as it forms large bubbles.
The color will then change from clear to corn syrup yellow, followed by a light caramel. If you are worried about the mixture burning, scrap the sides with a rubber spatula.
Once the temperature reaches 300 degrees Fahrenheit, take the candy off the heat and then place your saucepan next to your baking sheet. (NOTE: This next step is very time-sensitive and dangerous, so pay attention and be cautious. Candy making is not for the faint of heart, and you are cooking with incredibly hot sugar that can burn and stick to your skin.)
Add your baking soda to the mixture and whisk for about 10 seconds until incorporated. The candy will bubble and rise vigorously.
With a rubber spatula, carefully drape the mixture onto the parchment paper. Do not spread or push the mixture after it touches the paper or it could interfere with the bubbles.
Allow the mixture to cool for about 30 minutes. Immediately the mixture will turn a bright, buttercup orange from the beer and the honey.
Crack the toffee into multiple, bite-sized pieces. It should be brittle enough to break with your hands. Serve and enjoy!
About the What We're Cooking Series
Beer, with all of its flavors and nuances, can enhance some of your favorite dishes. Many of us at PorchDrinking love to cook, so we've rounded up some of our favorite recipes featuring our favorite ingredient: beer.
From beer cheese fondue to easy porter brownies, each week we'll publish a new recipe for you to enjoy. Make sure to check back often to see our growing collection of recipes curated by PorchDrinking staff. Cheers!
---