No Comments
What We're Cooking | Pilsner-Simmered Kielbasa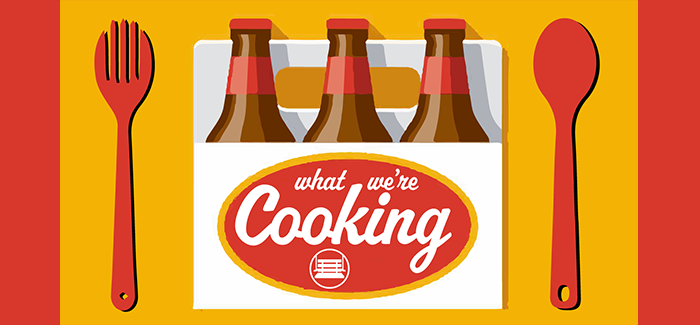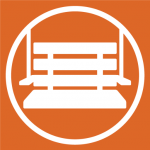 Beer and sausage are a happy pair any time of the year, but it seems that fall is when they really shine as a duo. Oktoberfest is an obvious occasion to head to the meat market and peruse the links hanging behind the counter. This recipe from our very own Ana Pelfka swaps a traditional German bratwurst or knockwurst for Polish smoked kielbasa, simmered in Revolution Brewing's Rev Pils and served with caramelized onions and apples.
The pilsner gives the smoky, garlicky sausage an added layer of peppery spice from the hops, but the beer itself is simple enough to let the kielbasa's flavors speak for themselves. While some enjoy the onions simmered with the sausage, this recipe gives them a sweeter angle, caramelizing them with apples after the boil.
Serving Size: 3-4 people
Ingredients
1 sweet onion, thinly sliced
2 large kielbasa sausages (about 1.5 lbs)
2 cups Rev Pils
Olive oil
2 tbsp. butter
3 small red apples (McIntosh, Pink Lady, etc.), diced
Ground cinnamon
Whole grain or smooth brown mustard for serving
Instructions
Score each sausage in a few places, either by pricking holes or making inch-long slices crosswise, not quite halfway through. Separate any connected sausages into links.
Settle the onions in one layer on the bottom of a non-stick skillet or deep sauté pan. Lay the sausages on top of the onions and pour your Rev Pils over the pan's contents. It shouldn't quite cover the sausages completely depending on the size of the pan. If necessary, add water to the pan so the liquid reaches halfway up the sausages. Bring the liquid to a steady simmer at medium heat. Allow the sausages and onions to simmer in the beer for 5-6 minutes.
Meanwhile, heat a well-oiled cast iron skillet to medium-high.
Transfer simmered sausages to a paper towel to dry for 1-2 minutes. If you're looking for a more savory onion-and-apple side, then feel free to continue cooking the onions in the Pilsner for another 5 minutes.
While sausages rest, drain the beer from the skillet, retaining the onions. Add butter and apples and continue to cook to desired caramelization, stirring regularly until softened, golden brown and aromatic (15-20 more minutes). Add a pinch of cinnamon and stir. Salt and pepper to taste and remove from heat.
Transfer sausages to cast iron and sear, about 5 minutes per side.
Remove sausages from heat and let rest for a few minutes before slicing them into rounds on an angle and serving them on a platter with the onions and apples. Enjoy with mustard for dipping and a Rev Pils for sipping.
About the What We're Cooking Series
Beer, with all of its flavors and nuances, can enhance some of your favorite dishes. Many of us at PorchDrinking love to cook, so we've rounded up some of our favorite recipes featuring our favorite ingredient: beer.
From beer cheese fondue to milk stout brownies, each week we'll publish a new recipe for you to enjoy. Make sure to check back often to see our growing collection of recipes curated by PorchDrinking staff. Cheers!
---