One Comment
Sierra Nevada 2017 Oktoberfest with Germany's Brauhaus Miltenberger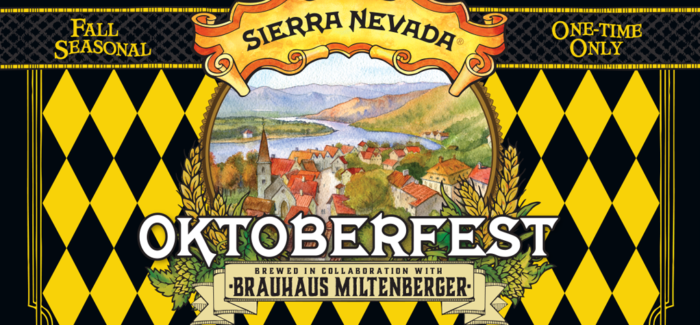 For the third straight year, Sierra Nevada Brewing has collaborated with a German brewery on its fall-seasonal Oktoberfest beer. In 2015, Sierra partnered with 600-year-old Bauhaus Riegele, now into its 27th generation of family-owned, independent brewing, In 2016, Sierra Nevada brewed with the more than 400-year-old, family owned Mahrs Bräu located in Bamberg, Germany. This year, second-generation brewer Brian Grossman, of Sierra Nevada, and fourth-generation Brewmaster Cornelius Faus of Miltenberg, Germany's Brauhaus Miltenberger, have joined forces.
While Sierra helped forge the American craft-beer revolution, the Oktoberfest collaborations and the inclusion of six international breweries in its 2017 Beer Camp Series demonstrate Sierra's desire to get Americans in touch with a brewing tradition that dates back centuries.
However, as the cans and bottles note this year, just as it has been the two previous years, the fall seasonal is known as a Festbier, which became popular during the last few decades of the twentieth century, rather than the traditional Märzen beer that emerged during the early 1800s. Maybe, it's symbolic of the collaboration – a little bit of modern craft and a little bit of tradition.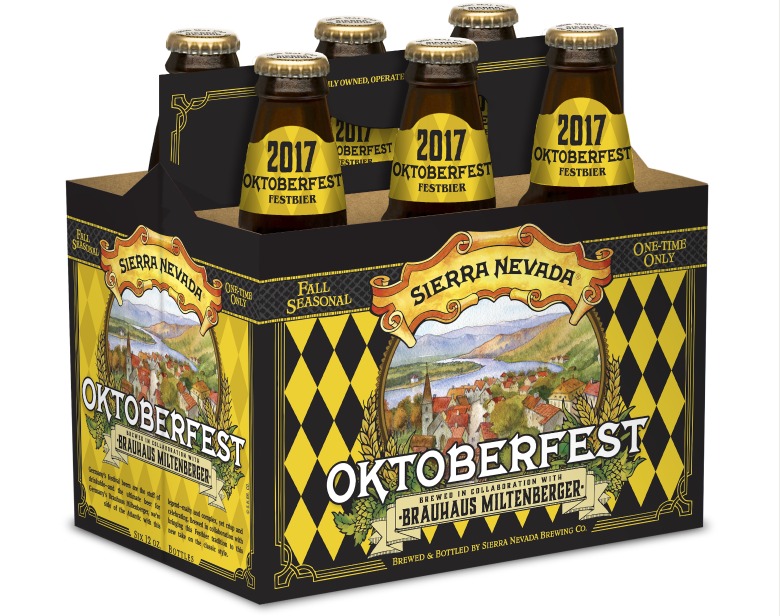 Either way, the previous two years' releases were highly regarded and well received, so it's time to pull out the Dirndl or Lederhosen, clean the large stein, and get ready to indulge in fall beer brewed by family-owned breweries.
"Cornelius and his team from Brauhaus Miltenberger embody the spirit and tradition of Oktoberfest," says Brian Grossman, second-generation brewer for Sierra Nevada. "It was a great to host them at our brewery in Mills River, NC, for the creation of this year's fest beer. They brought centuries of family brewing experience to the mix and helped us create the ultimate festival beer."
"We tried to re-create a classic Oktoberfest beer in the true German tradition," says Cornelius Faust, fourth-generation brewmaster for Brauhaus Miltenberger. "We used traditional techniques to create layers of rich malt notes that remain light and crisp to the taste. That's the secret of an authentic fest beer—complex malt flavor in a lager that remains easy to drink while you are celebrating the Oktoberfest season."
Sierra Nevada Oktoberfest is a deep golden lager weighing in at 6.1% ABV with an authentic, rich, and layered malt flavor balanced by traditional German-grown hops. New for 2017 is Oktoberfest in 12-ounce cans, in addition to 12-ounce bottles and draught offerings.
But, what's a good Oktoberfest beer without an actual Oktober festival? Sierra Nevada will host its Oktoberfest party at its Mills River, NC location on September 30, 2017, while fans in Chico, CA can enjoy four fests on two weekends: Friday and Saturday, September 29-30 and October 6-7. Along with plenty of beer, the parties will include live music, dancing, costumes, and contests.
For more information and to purchase tickets, visit www.sierranevada.com/oktoberfest.
Some of the material for this piece was provided to PorchDrinking.com by Bill Manley of Sierra Nevada.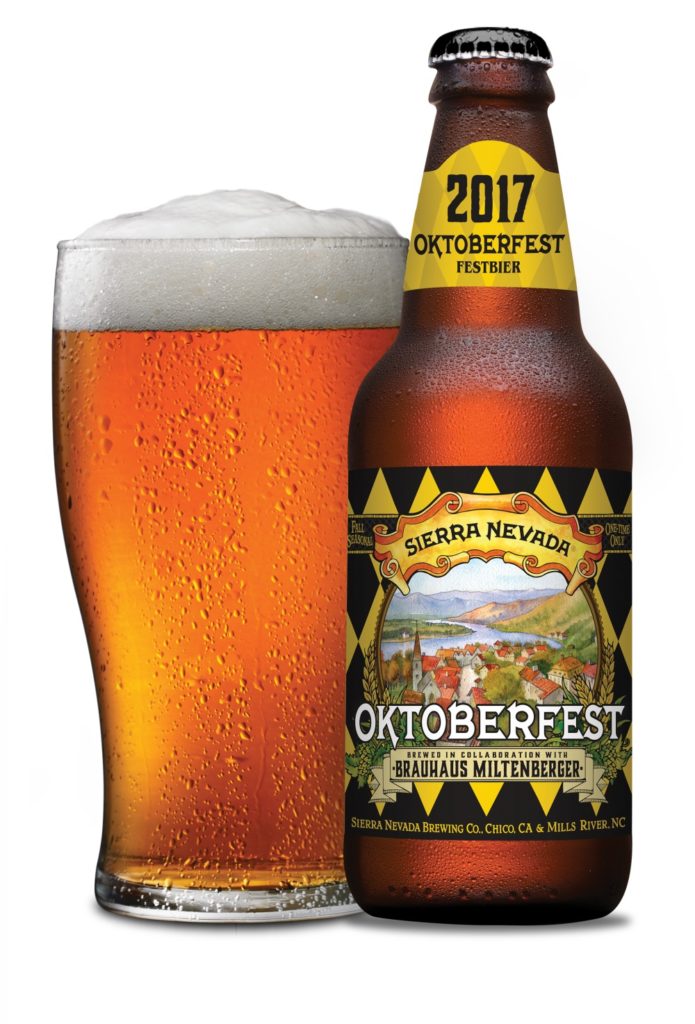 ---