One Comment
Brewery Showcase | Kinslahger Brewing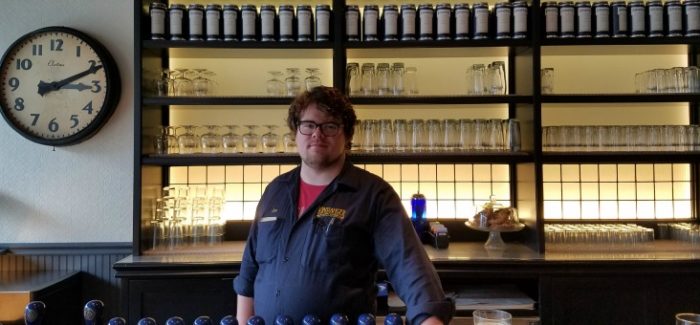 In a craft-beer world abound in ales, a brewery focused on lagers can reap the benefits of exploring a whole new world of brewing innovation and experimentation. And that's what you'll find at Kinslahger Brewing in the Chicago suburb of Oak Park, Illinois,

The Kinslahger Brewing taproom, winner of a historical preservation award, offers ambiance that harkens back to the Pre-Prohibition Era when beer and good conversation took centerstage. Indeed, the "Kin" in Kinslahger stands for kinship. Also, back then, lagers reigned supreme, notably because of the copious amount of immigrants who knew how to brew it and surely liked to drink it.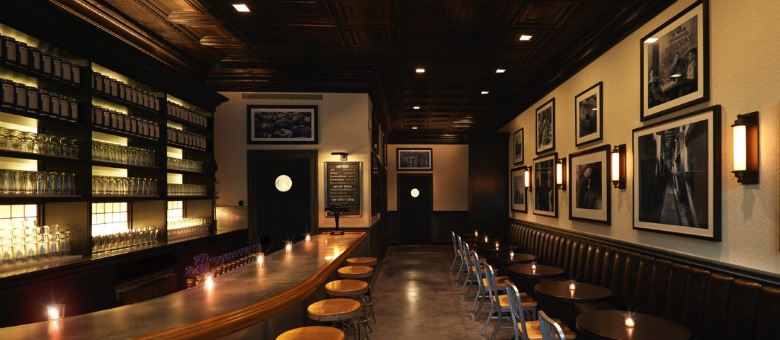 Unfortunately, Americans lost their lager-making prowess during the Post-Prohibition Era, forcing drinkers to endure decades of bland beer until the modern craft-boom emerged — but it was primarily ales that saved beer geeks from their beer doldrums. Finally, in the last few years, the arrival of such Chicago brewers as Metropolitan Brewing and Kinslahger have arisen and proudly proclaimed, "Lager is king!."
One of the three co-founders, Keith Huizinga, noted, "Yes, we do classic recipes. But what else can we do? What new flavors can we come up? There hasn't been a lot of experimentation with lagers, it just hasn't been done."
Steve Loranz, Kinslahger co-founder and brewmaster added, "As a brewer it's fun. There's definitely traditional styles that you can try to put your interpretation on, and guidelines that you adhere to. But, that's not all you can do with lagers. It's just a process of many types of yeast. You can play around with that."
For instance, the chestnut-red Chicago Common offers a profound malty profile along with a heavier mouthfeel than what's found in many lagers. The added piney-hoppiness (58 IBU), some rye spice and the noticeable 7.4% ABV please every portion of the palate. The beer also has a great story, as it pays homage to the red bricks used in countless buildings around Chicago after the Great Fire, including in buildings later designed by Oak Park's very own Frank Lloyd Wright.
Whether it's the Chicago Common or other lagers, or the early twentieth-century decor; the Kinslahger experience usually includes an interesting story. There's also the opportunity to educate patrons. Keith explained, "People will come in and say, 'Oh you have a porter. That's an ale, right?' And you say, 'No, that's a Baltic Porter, and it's a lager' They are often surprised that something that dark can be a lager." He added, "A lot of people will come in who are hesitant to order craft beer — they just want something they know. They'll say 'What do you have that''s light?' So, I'll serve them a pilsner, but I'll also give them a Dunkel. Sure enough, Seven or eight out of 10 will pick the dunkel over the pilsner. The pils is what comes to mind, but I know the dunkel is smooth and malty and has a soft finish and they'll like it."
By the way, the Baltic Porter is good. But, the Nitro is even better!
https://www.instagram.com/p/BWOP1bODqS6/?taken-by=powers_mathew
Don't think a visit to Kinslahger means a trip to beer school. Steve explained, "You don't need to pick out every nuance or aroma or anything. All I care about is they like it or not. It doesn't have to be that complicated. If you like the beer, that's all that matters."
What would make a brewery so dedicated to lagers?
Steve commented, "I would attribute [Metropolitan Brewing] with having given me a little inspiration, seeing what they were doing, seeing what styles they were putting together. But, even if they don't know it, yet, we sort of have a friendly competitiveness with Metro [laughter]. They have their stuff. We have ours" But, Steve added, "I totally respect them as brewers who forged the way in Chicago for being a lager-only brewery. Hopefully, we get to a point where we talk about lagers in Chicago; we can be part of that discussion."
It would be stunning if Kinslahger didn't remain in the Chicago lager-brewery team photo for some time. The three partners, Keith, Steve and Neal Armstrong all possess a wealth of both business and brewing experience. Careful planning went into developing the Kinslahger strategy, including taking years to find the right building. Moreover, only one year into brewing, Kinslahger is already undergoing an expansion, yet there's been almost no discernable change in operations — months of careful preparation went into it.
None of that matters to the person walking through Kinslahger's doors or buying a can from store shelves, though. As James Carville might have uttered, "It's the beer, stupid." From IPLs to Pilsners, and Baltic Porter to its Chicago Common, the response to this lager-focused brewery has been highly favorable, hence the need for expansion.
By the way, the aforementioned Metropolitan Brewing (who opened its doors in 2009) is also undergoing an expansion.
Welcome back, lagers. We missed you.
https://www.instagram.com/p/BVckE07jX7w/?tagged=kinslahger
---