No Comments
2017 Daily Guide to The Underground Music Showcase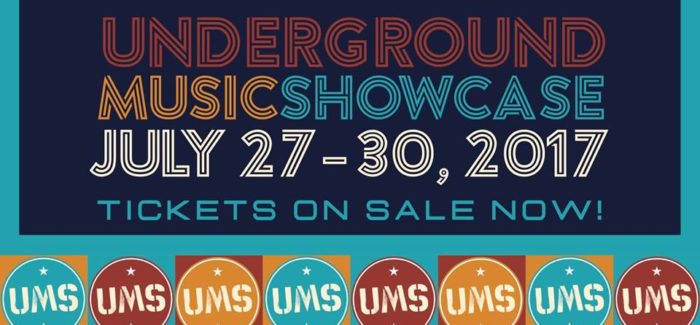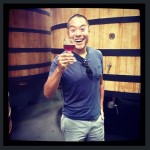 After four consecutive days of hot, sweaty, adrenaline fueled, unkempt, ear drum rupturing, Illegal Pete's burrito-stained, dance-riddled navigating from one end of South Broadway to another, each year it's clear, there may be no better representation of Denver's teeming music than the Underground Music Showcase (UMS).
Each year Denver's Baker District plays host to the city's premiere stage for local, national and in some cases international acts. The UMS is Denver's more restrained version of SXSW. Think of it as the early years of Austin's now overblown music extravaganza, before it got too big for its britches. The festival, now in its 17th year, has evolved over time and with it, has grown to shed light on its share of budding talent.
From the likes of Nathaniel Rateliff to The Lumineers, Churchill to Paper Bird, The UMS has quietly hosted some of Denver's most notable acts before audiences that have at times ranged in the handfuls. So who will be this year's next big discover? We broke down some of the must see performances for this weekend's Underground Music Showcase. Tickets are still available for all four days, kicking off tonight, and can also be purchased at the door.
Thursday
7:00 PM
Christopher the Conquered @ Illegal Pete's
8:00 PM
Matt Rouch & the Noise Upstairs @ Skylark
9:00 PM
Anthony Ruptak & the Midnight Friends @ Hi – Dive
CITRA @ 3 Kings
10:00 PM
colfax Speed Queen @ 3 Kings
Porlolo @ Hi-Dive
11:00 PM
Behold the Brave @ 3 Kings
Chimney Choir @ Skylark
12:00 PM
Ned Garthe Explosion @ Gary Lees
RL Cole @ Skylark
Friday
6:00 PM
The Maykit @ The Hornet
Andy Thomas' Dust Heart @ South Broadway Christian Church
Rumours Follow @ Skylark
7:00 PM
KHEMMIS @ The Main Stage
Coastal Wives @ Irish Rover
8:00 PM
Bud Bronson & the Goodtimers @ Three Kings
Eye & the Arrow @ Irish Rover
Monotrope @ Gary Lee's
Planes Mistaken for Stars @ Main Stage
9:00 PM
Red Fang @ Main Stage
Church Fire @ Irish Rover
Poet's Row @ South Broadway Christian Church
10:00 PM
Natalie Tate @ South Broadway Christian Church
Optyc Nerd @ Hi-Dive
11:00 PM
Sur Ellz @ Hi-Dive
The Kinky Fingers @ 3 Kings
Midnight
Dirty Few @ Three Kings
Blake Brown & the American Dust Choir @ Skylark
The Velveteers @ Gary Lee's
1:00 AM
King Cardinal @ Skylark
The Other Black @ Hi-Dive
Saturday
12:00 PM
Bella Musser @ Main Stage
1:00 PM
Porlolo @ Irish Rover
Anthony Ruptak @ 3 Kings
2:00 PM
The Still Tide @ 3 Kings
The So Help Me's @ Hi-Dive
3:00 PM
All Chiefs @ Hi-Dive
Joe Sampson @ 3 Kings
4:00 PM
Modern Leisure @ Syntax
5:00 PM
Hotel Bar @ Hi-Dive
Violet and the Undercurrents
6:00 PM
deCollage @ 3 Kings
Slow Caves @ Main Stage
7:00 PM
Plastic Daggers @ Hi-Dive
8:00 PM
Zola Jesus @ Main Stage
9:00 PM
Larry Nix @ Gary Lee's
10:00 PM
Parallelephants @ Irish Rover
Sawmill Joe @ Gary Lee's
Midnight
Brother Tiger @ Irish Rover
Sunday
3:00 PM
Wildermiss @ Mainstage
4:00 PM
The Still Tide @ Mainstage
5:00 PM
Kid Reverie @ Illegal Pete's
Dragondeer @ Mainstage
6:00 PM
Brent Cowles @ Mainstage
7:00 PM
Panther Martin @ Hornet
in/Planes @ South Broadway Church
Esme Patterson @ Main Stage
8:00 PM
Benjamin Booker @Main Stage
Grayson County Burn Ban @ Illegal Pete's
Paul DeHaven @ South Broadway Church
9:00 PM
Patrick Dethlefs @ South Broadway Church
10:00 PM
Casey James Prestwood @ Gary Lee's
Check back for Saturday & Sunday's Recommendations!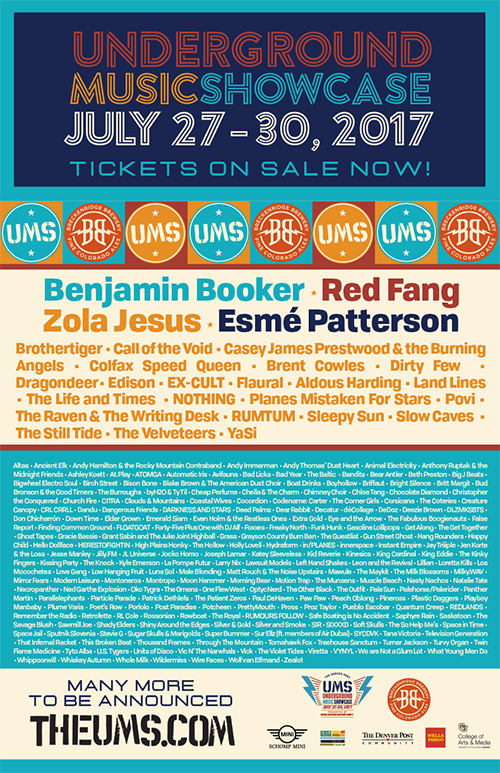 ---
A Few Pro-Tips
Bring cash – many of these bars have a $10 minimum and unless you've got several shows there in a row, or carry more plastic than a member of the Screen Actors Guild, then you'll want to just pay in cash for beers.
Craft beer is easily attainable – From the Skylark to Three Kings, Illegal Pete's to Fat Sully's you can typically hop into a venue and find one or two really great craft options. So don't settle for weak ass big beer taps, because odds are you'll be able to sample some true gems even in the most unsavory looking dive bars.
Get there early – If there's an act you really want to see, it's likely that every other hipster indie kid on the block is pumped about them too. Shit, our writer Scott Hoffman was pumped to see this heavy metal band at midnight last year that I could give two turds about and the venue was still waiting in line for The Bruery's Chocolate Rain levels of congestion.
Have a few backups – Sometimes bands just don't pan out like you think they will. I won't name any names but when a band debuts an entirely different genre of music for the entire show, it's not likely to go over so well. Lesson learned, be sure to plan on a few backups just in case.
Go with the flow – Just like at SXSW sometimes you just gotta ditch your schedule and let the night take you where it will. It'll all work out in the end.
Where to Drink Craft Beer
The UMS will stretch all along the South Broadway Region of Denver, so while you're enjoying the great indie tunes, be sure to look out for these outstanding craft beer locales!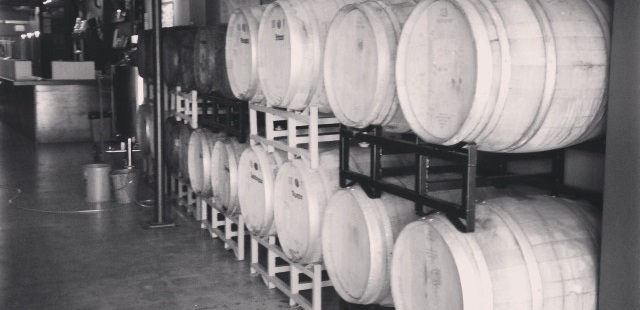 TRVE Brewing – 227 Broadway St #101, Denver, CO 80203 – After five years in Baker, TRVE continues to serve as the heavy metal fueled destination for truly amazing beer. Built around a tremendous sour and wild program, TRVE has really come to widen its reach to a wide variety of styles and flavor profiles. Drop in after catching Khemmis perform and you may event spot brewer Zach Coleman to plays drums in the band.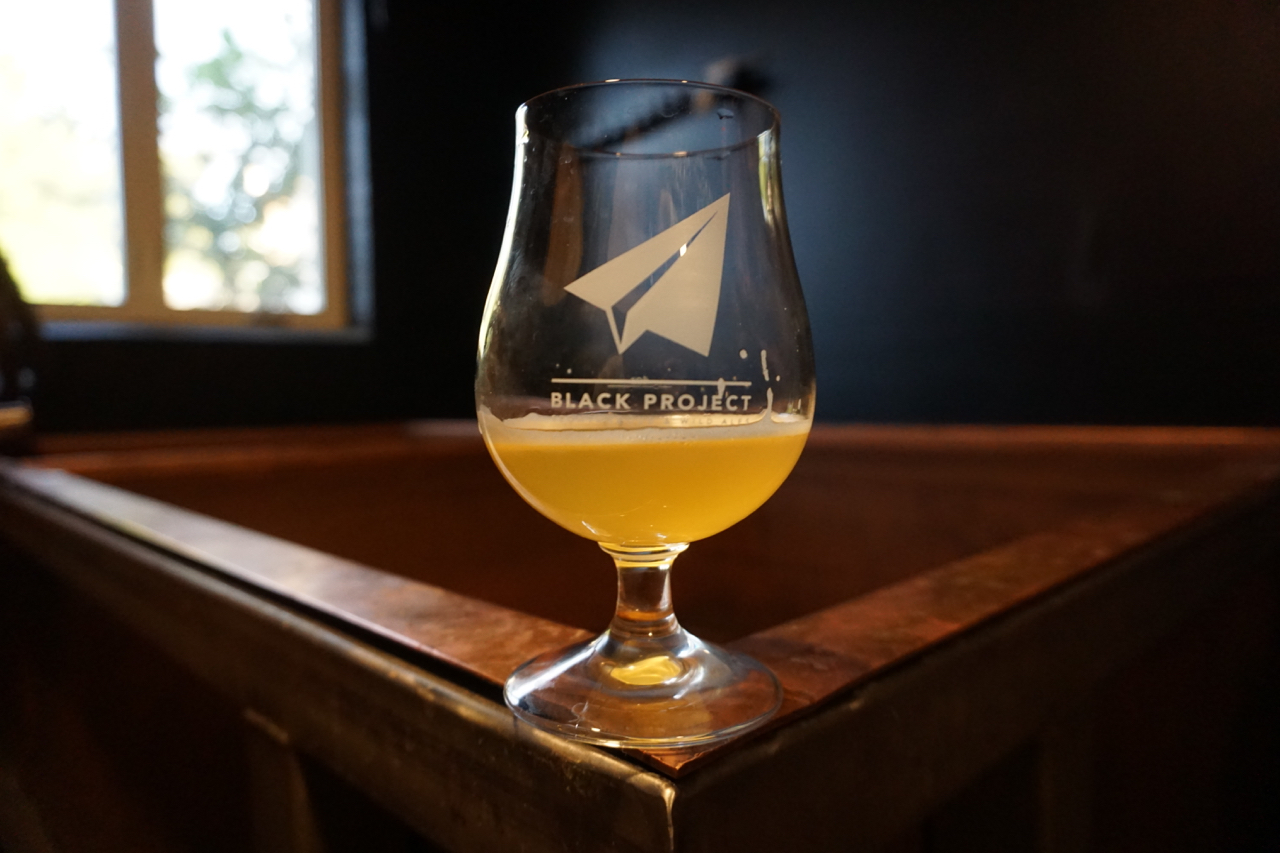 Black Project Spontaneous and Wild Ales – 1290 S Broadway, Denver, CO 80210 – Located on the farthest reaches of South Broadway is one of the country's fastest rising sour and wild producers in Black Project Brewing. After undergoing a significant expansion this past year, Black Project has pivoted from their humble roots as Former Future Brewing to focusing solely on spontaneously fermented beers. If you're drawn to funky and tart beers this is a can't miss.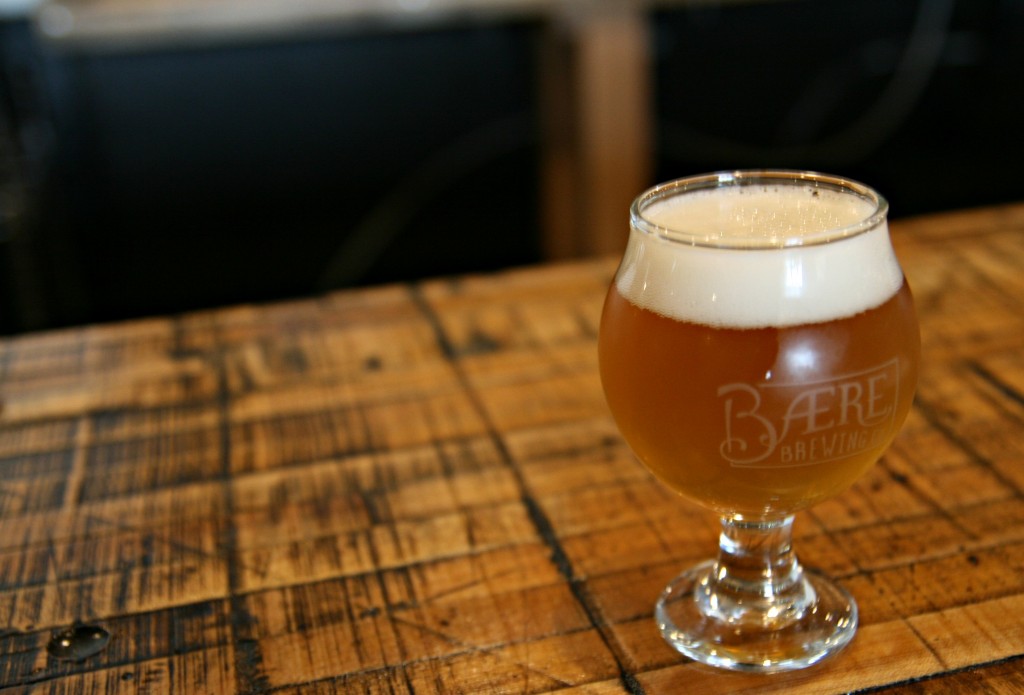 Baere Brewing – 320 Broadway, Denver, CO 80203 –  This July marked the third anniversary of Baere Brewing. During that time Baere has grown to become one of Denver's more underrated breweries showcasing a wide range of styles all excelling in proficiency. From Session IPAs to Berliners, Bourbon Barrel-Aged Stouts to beautifully tart barrel-aged sours, Baere has a little something for all UMS goers.
Chain Reaction Brewing – 902 S Lipan St, Denver, CO 80223 – Slightly off the beaten path, Chain Reaction loves pushing the limits on experimenting with beer flavors. They've always got something utilizing unique adjuncts and at one point even randall-ed gummy bears into a pale ale. Currently they've got a great Pink Peppercorn Saison, Very Nice Blonde, Lemon IPA, and an intriguing Creme Brulee beer.
Declaration Brewing – 2030 S Cherokee St Denver, CO 80223 – Much farther down S. Broadway (you can take the light rail), lies one of Denver's newest breweries in Declaration. Their aim is to make a statement with their unique takes on classic styles of beer. Declaration has great tap room and patio perfect for your pre-UMS enjoyment.
Finley's Pub – 375 S Pearl St, Denver, CO 80209 – Finley's Pub is one of those secret neighborhood spots that you're almost afraid to tell too many people about: an Irish pub serving delicious Cajun-influenced food, eight insanely good craft taps, and an equally impressive bottle and can selection. With one of Denver's best burgers and two generous happy hours from 5 p.m. – 7 p.m. and 10 p.m. – 12 a.m., it's a great place to land before or after a show.  -Chris Day
Historian's Ale House –  24 Broadway #102, Denver, CO 80203 – Historians features 40 beers on tap, 30 of which showcasing Colorado craft beers. They house a fantastic rooftop patio and are located right in the heart of the UMS action.
Illegal Pete's South Broadway – 270 S Broadway, Denver, CO 80209 – While their tap list may not be as extensive in size, they do feature a number of great Colorado craft beers on the taps they do have available. Pete's is also one of the official UMS venues rockin solid tunes all weekend, they have a beautiful outdoor patio and will keep you nourished with their mission style burritos. As a pro-tip ask for reverse nachos which is all of the fixings of nacho cheese, rice, beans, guac, sour cream in a separate bowl from the chips so you can dip them as you please!
---