#undergroundmusicshowcase Archives – PorchDrinking.com
July 27, 2017 | Tristan Chan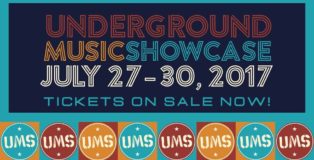 After four consecutive days of hot, sweaty, adrenaline fueled, unkempt, ear drum rupturing, Illegal Pete's burrito-stained, dance-riddled navigating from one end of South Broadway to another, each year it's clear, there may be no better representation of Denver's teeming music than the Underground Music Showcase (UMS).
July 27, 2017 | Tristan Chan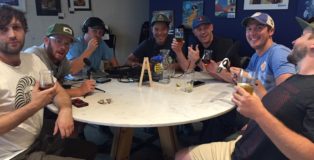 In episode 39 of The PorchCast, Tristan, Hunter and Jesse dropped into Blue Moon Brewing's River North outpost to talk with Pilot Brewer, Ben Knutson about the brewery's growth over the past year on the heels of their one year anniversary at the RiNo location. Additionally the team was joined by Tobias Kraus and Kyle Hartman of The Underground Music Showcase, to preview this weekend's music festival taking place in Denver's Baker district. Tickets to The UMS are still currently available.
Podcast: Play in new window | Download
Subscribe: Apple Podcasts | RSS