No Comments
Market Garden Brewery | Prosperity Wheat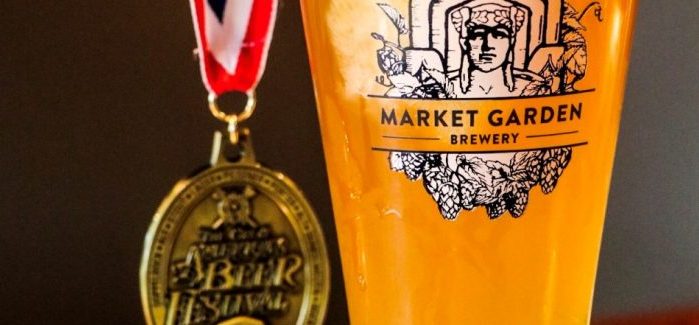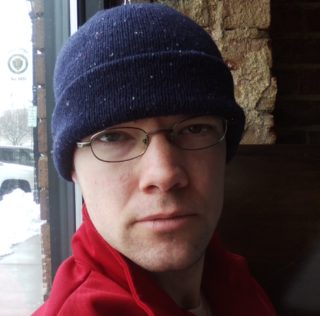 Market Garden Brewery in the historic Ohio City neighborhood of Cleveland, Ohio, has made a name for itself on the success of an unlikely flagship beer for a modern craft brewery. Prosperity Wheat is a Bavarian-style Hefeweizen, and it won the gold medal for the style at the Great American Beer Festival last month.
"To win such a well-renowned category with our number one brand was really exciting," says Market Garden co-founder Mike Foran. Prosperity Wheat, whose name is taken from the Cleveland city motto of Progress & Prosperity, is the brewery's best-selling brand both in their taproom and across their distribution market.
"In an era where it's hazy IPA this and barrel-aged that, we've decided we're going to lead with this beer," says Foran.
An Impressive Brewing Pedigree
The brewery was founded in 2011, and Prosperity Wheat was the very first beer Market Garden brewmaster Andy Tveekrem and his team brewed. Tveekrem had spent nearly a decade as the brewmaster for nearby Great Lakes Brewing in the 1990s, and another five years as brewmaster for Dogfish Head in Delaware.
"Andy really nailed that recipe day one," says Foran. "It's stayed exactly the same ever since. It's the heart and soul of our brewery."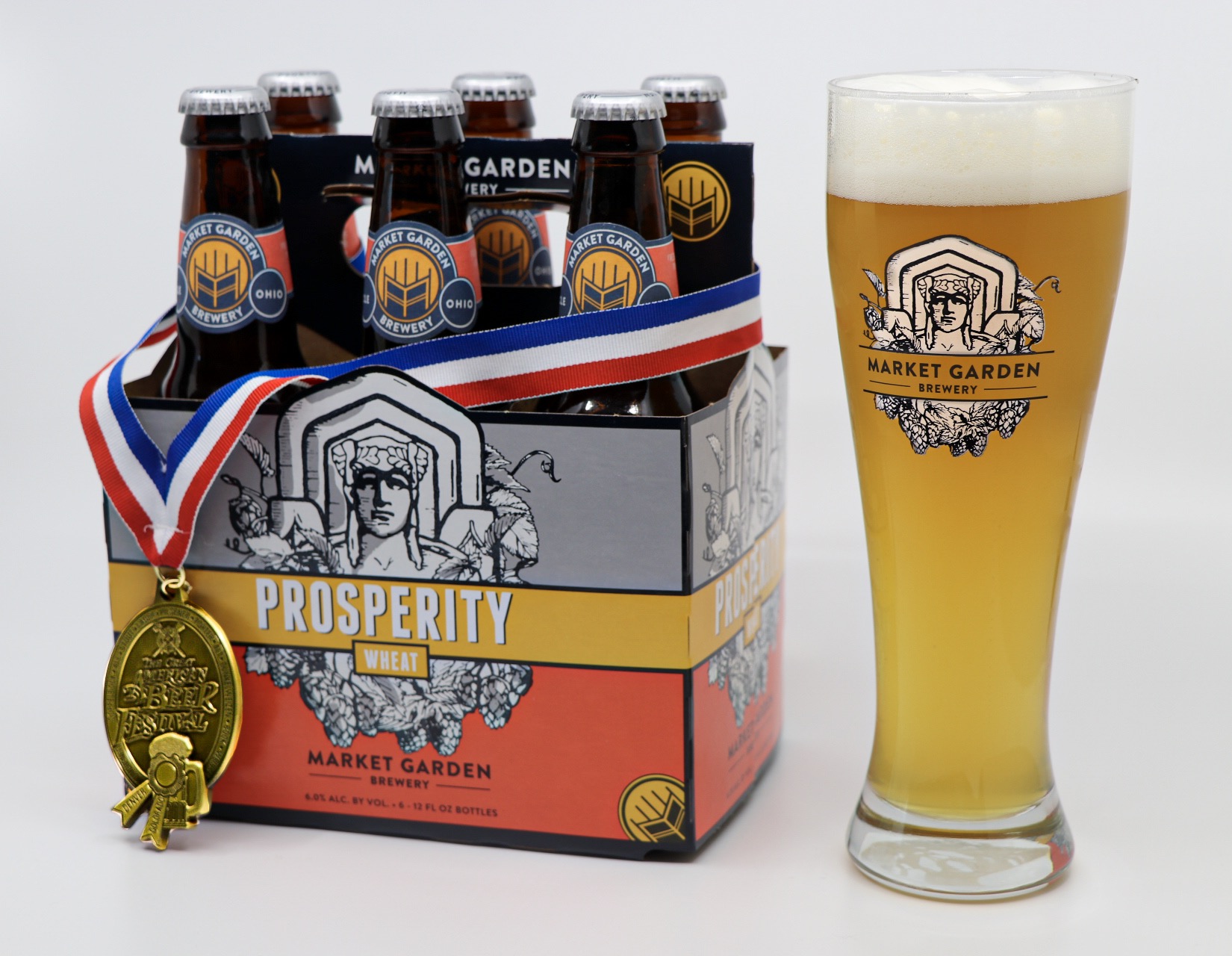 Hefeweizen is a familiar style for most craft drinkers. However, it's not usually a style that stands out in a crowded market that runs on fads and trends. Foran attributes the beer's success to Tveekrem's skill and the brewery's meticulous focus on quality.
"A lot of it comes down to a really arduous vetting of raw ingredients," he explains. "We've also made a lot of investments in quality control, both in terms of equipment and personnel."
Refined but Approachable
That precision of execution garnered Prosperity Wheat the Best In Show award at the 2018 Ohio Craft Brewers Cup across all styles.
"For a hefeweizen to win best in show regardless of category and style tells you something," Foran reflects. "It has such great, luscious banana and clove notes that aren't overpowering, and a little bit of tart acidity to the finish that really makes it a wonderful year-round beer."
That balanced profile allows the beer to appeal to a wide range of craft beer fans.
"It sort of grabs the highest echelon of clean and precise beer enthusiasts, but it's also a bridge for folks who are newer to craft," explains Foran.
Prosperity Wheat is available across Market Garden's distribution footprint, which currently covers most of the eastern half of Ohio. Foran says the brewery expects to expand into the rest of the state soon.
The Market Garden team wasn't in Denver to see their prized German wheat ale decorated with a gold medal, but Foran says that doesn't make the recognition any less sweet.
"We're very proud to now call this America's favorite hefeweizen."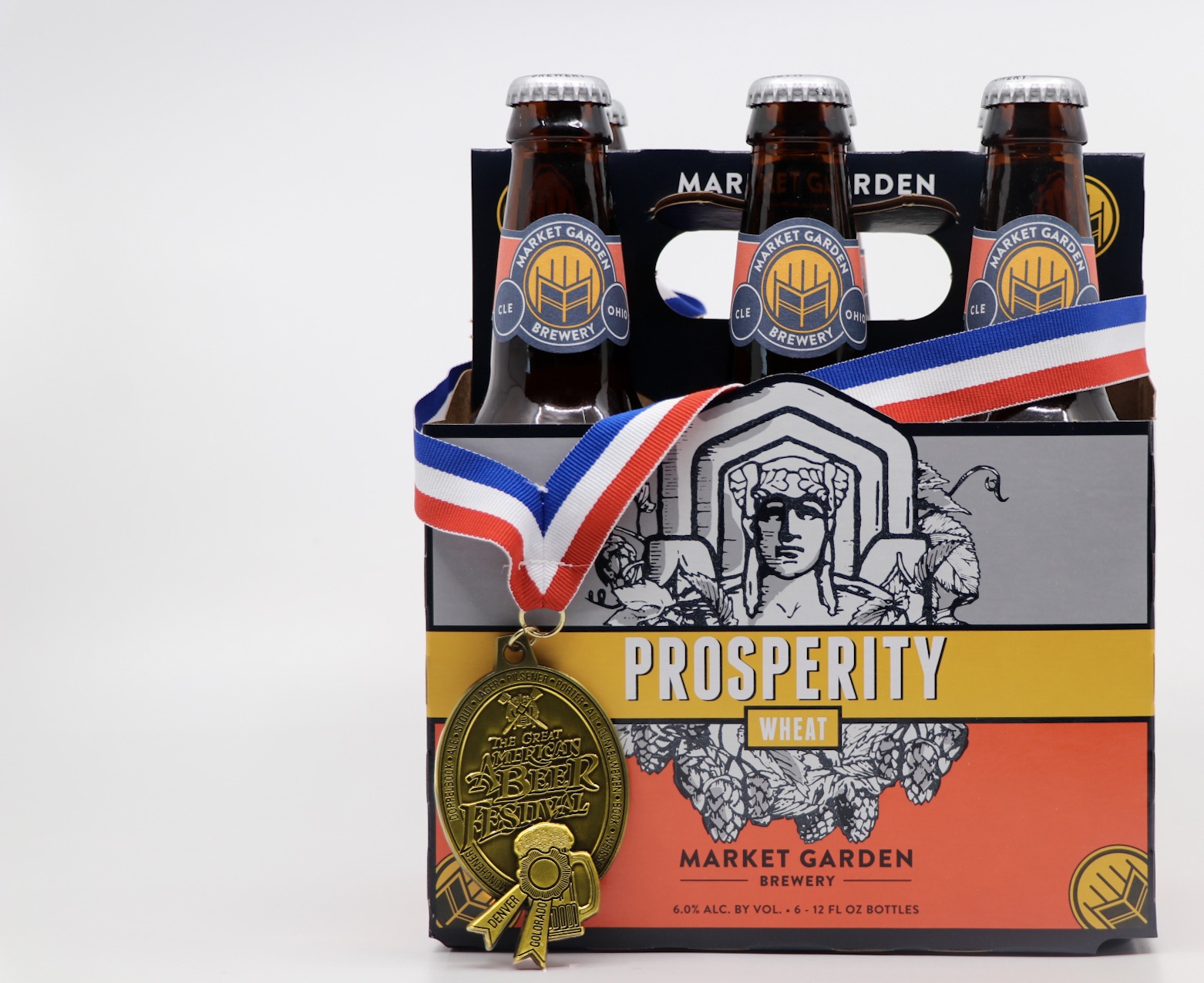 Photo Credit: All images provided to PorchDrinking.com by Katarina Martinez of Market Garden Brewery.
---