No Comments
Portside Distillery and Brewery | 216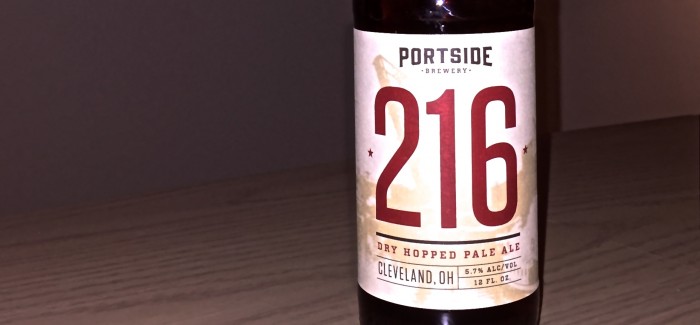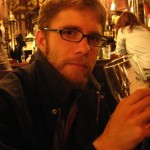 ABV: 5.7%
For many readers and imbibers, Cleveland may not be the city that first pops up in a conversation about craft beer. Granted, it is not of Denver's or Portland's magnitude when it comes to the industry. Despite that, Cleveland and its surrounding environs have blossomed over the past decade when it comes to the quantity and quality of the beer the region produces. You have Great Lakes Brewing Company in greater Cleveland, Thirsty Dog in Akron, and I have also name-dropped a few other places on this wonderful website. Today, I shall provide you with another more recent addition to the beer scene in this fair city: Portside Distillery and Brewery. Their main beer is aptly labeled 216, after the area code familiar to those living in Cleveland.
Not only does Portside distill some tasty rum* for the populace, it has also provided a nice selection of beers. I honestly did not do much investigation on Portside until I saw the label at a few local establishments and also at a couple larger scale events in the city. The first beer I tried was none other than the 216 Dry Hopped Pale Ale.
Like its full name, 216 is loaded with Centennial hops and smells invitingly like most of your good old-fashioned American pale ales: a strong floral aroma along with a little citrus. The pour is perfect, in the typical pint glass of course, with a decent amount of head. Like most ales of its kind, 216 has a pleasing copper color. The taste is not too astringent, with enough of a hoppy feel to make any pale ale aficionado happy. It is very approachable and drinkable, in this beer taster's humble opinion.
With Portside becoming more and more popular, my hope is that distribution will become more widespread, at least in the Great Lakes region. If you're in town, I honestly recommend Portside to anyone with an itch to sample the multiple breweries in the 216. First try Portside's 216 and then the others in the brewery's artillery. I am sure that you won't be let down.
*I've heard the rum's pretty decent, also!

Portside Distillery & Brewery
983 Front Avenue
Cleveland, Ohio
(216) 586-6633
Tasting Room Hours:
Monday: Closed
Tuesday: 4:00 – 9:00pm
Wednesday: 4:00 – 9:00pm
Thursday: 4:00 – 10:00pm
Friday: 4:00pm – 12:00am
Saturday: 1:00pm – 12:00am
Sunday: Closed