No Comments
Join PorchDrinking's Crispy Cocktails & Cider Unofficial FoBAB After-Party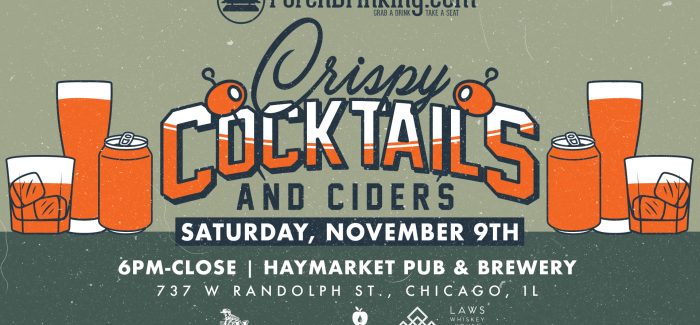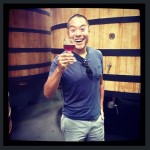 This Saturday, the PorchDrinking.com crew will be out in full force covering The Illinois Craft Brewers Guild's Festival of Barrel-Aged Beers(FoBAB) in Chicago. As our team has detailed throughout the past few weeks, over the past 16 years, FoBAB has grown to become one of the country's preeminent showcases of wood barrel-aged beers ranging from spontaneous, Sour, and Mixed Culture Wild Ales, to clean barrel-aged Stouts, Porters, and Strong Ales.
To celebrate FoBAB, we've teamed up with Haymarket Brewery and more of the area's best Lager producers, along with two of our close friends from Colorado in Stem Ciders and Laws Whiskey House to throw a massive unofficial after-party.
After downing big barrel-aged beers at the fest, close out your FoBAB weekend with some crispy Lagers, and some of the country's best dry ciders and craft cocktails. Additionally, we invite you to come hang with the PorchDrinking Chicago team and founder, Tristan Chan, who will all be on-site to celebrate. This event is FREE to attend, open to the public, no tickets required.
Here's what we've got lined up for Saturday night:
The Crispys/Lagers:
The Cider by Stem Ciders:
Stem Ciders Real Dry
Stem Ciders Pear Apple Cider
Stem Ciders Hibiscus Session Apple Cider
Stem Ciders Banjo Laws Whiskey Barrel-Aged Cider
Laws Whiskey House Cocktail Specials:
The Golden Hour ft. Laws Whiskey, Apologue Saffron Liqueur, Appel Saigon Cinnamon Syrup, Lemon Juice and Topo Chico
Laws Whiskey Old Fashioned
Laws Whiskey Manhattan
A Stone Fence: Stem Ciders Banjo Laws Whiskey Barrel-Aged Cider + A shot of Laws 4-Grain Whiskey