No Comments
2016 Denver New Years Eve Craft Beer Event Guide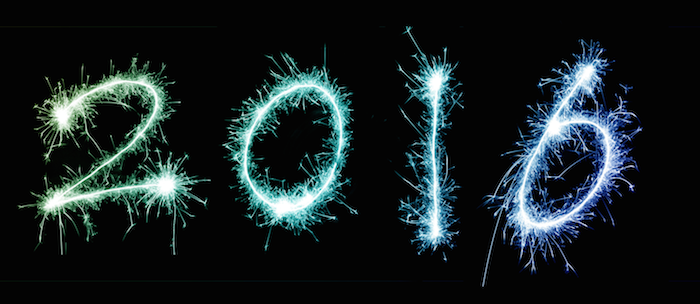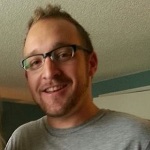 New Years Eve can be one of the most memorable nights of the year, but it can also be extremely expensive or douche-tastic. Luckily for beer lovers, many Denver-area craft breweries will host cheaper, more casual parties to ring in the new year. From multiple course dinners and special beer releases to cover-free parties, you'll be able to find an event that's just your style.
Here's our guide to New Years parties to help you make your plans:
Brew Year's Eve Pre-Party @ Parry's Pizza, 11am
Parry's Pizza (both Northglen & Highlands Ranch locations)
Parry's is getting your New Years started right with rare beer tappings at both locations at 11:00 am. No reservations required and no cover charge.
DEPRAVITY Imperial Peanut Butter Cup Stout Release Party @ Renegade Brewing, 3pm
Renegade Brewing Co, 925 W 9th Ave, Denver, CO 80204
Renegade is releasing their ultra rare and extremely delicious imperial peanut butter cup stout before the craziness of New Years gets underway.
NYE with BOURBON COUNTY @ World of Beer – Cherry Creek, 5pm
World of Beer – Cherry Creek, 660 S Colorado Blvd, Denver, CO 80246
In case you missed out of the goodness on Black Friday, World of Beer will be hosting Goose Island and a lineup of some of their most sought-after beers, including 2014 and 2015 Bourbon County Brand Stout and Bourbon County Brand Barleywine. At 8, they will release Rare Bourbon County Brand Stout bottles (to WOB Loyalty members first). They will also have a number of Goose Island's Belgian and sour beers available on draft and in bottles.
New Year's Eve Beer Pairing Prix Fixes @ Avery Brewing Co., 5pm-9pm
Avery Brewing Company, 4910 Nautilus Ct, Boulder, CO 80301
Throughout the evening, Avery is offering 3 variations of 4-course prix fixe menus with incredible beer pairings. The regular a la carte menu will be available as well. No cover charge and reservations are not required.
New Year's Eve Party! @ Odyssey Beerwerks, 6pm
Odyssey Beerwerks (Arvada), 5535 W 56th Ave, Ste 107, Arvada, CO 80002
Join Odyssey Beerwerks as they usher in 2016 at their New Year's Eve Party! They're ringing in the new year at the brewery with music from DJ Drumm and Party O'Clock, food from La Casita, and a special beer for the midnight toast!
Wishing You a Happy New Year @ Bru handbuilt ales & eats (Boulder)
BRU handbuilt ales & eats, 5290 Arapahoe Ave , Boulder, CO 80303
Bru handbuilt ales & eats is hosting a special celebratory 4 course dinner with beer pairings. Seatings are available every 30 minutes throughout the evening. The event is $45 per person. Call 720-638-5193 to check availability and to reserve your seat.
Ring in New Years 2016 @ Prost Brewing
Prost Brewing, 2540 19th St., Denver, CO 80211
Prost is hosting a New Years party that includes a free midnight Doppelbock toast, 2 half litre Prost biers, a German brat and 6 wings, as well as party favors. This package costs $20.16 per person.
2nd Annual New Year's Eve Party @ Fiction Beer Company
Fiction Beer Co, 7101 E Colfax Ave, Denver, CO 80220
Avoid the lack of cabs, surge charges from Uber, high cover charge bars, and general nonsense of downtown at Fiction. They have special food and beer pairings,  live music from Burn It Blue starting at 10pm, and a special release to toast at midnight.
Fifties New Years Party @ Declaration Brewing Co
Declaration Brewing, 2030 S Cherokee St,, Denver, CO 80223
Join Declaration Brewing for a Fifties-themed New Year's Eve Party. They will have a special beer release at 3pm, 6pm, 9pm, and midnight! Grab your poodle skirts and pinstripe suits ready and get ready to party.
New Year's Eve Party @ Großen Bart Brewery
Großen Bart Brewing, 1025 Delaware Ave, Longmont, CO 80501
Großen Bart will also be tapping their Goatee ESB Ginger Snap Firkin and Defunkt Railroad will be performing from 6-9pm! Rats Woodshack BBQ Food Truck will be offering some delicious BBQ and Großen Bart will even be providing FREE rides home!
1st Annual NYE Disco Extravaganza @ Wibby Brewing
Wibby Brewing, 209 Emery St, Longmont, CO 80501
Come dressed in your fanciest fro and bellbottoms to boogie down all night. Prizes to the best dressed PLUS you'll all have a chance to take your picture on a Wibby's Ice Sculpture Throne! At 6, they'll stream Phish's show live from Madison Square Garden. DJ Stein and Cat Jerky will keep the groove going the rest of the night.
NYE Free Tapping of Cherry Cross Eyed Lefty! @ Denver Beer Co
Denver Beer Company, 1695 Platte St, Denver, CO 80202
Celebrate New Years Eve with Denver Beer Co, craft-beer style! No crazy crowds, no crazy covers, just good friends. At midnight, they will be tapping Cherry Cross Eyed Lefty and your first pour is free! The taproom will stay open until 1am.
Rackhouse New Years Eve Grand Opening @ Rackhouse Pub
Rackhouse Pub, 2875 Blake St, Denver, CO 80205
Rackhouse has reopened in their new location and kicking things off right with the Mike Mauer Band playing from 10pm-1am, a midnight toast and a 3-course prix fixe menu. C Squared Ciders and Bierstadt Lagerhaus are co-hosting the party. No cover and no reservations needed.
New Beer's Eve @ The Lobby, 7pm
The Lobby, 2191 Arapahoe St, Denver, CO 80205
Join The Lobby for a four-course beer pairing dinner to start the night, a menu of all-you-can-drink packages to keep it simple, and the award winning Roots & Rhythm band to keep your feet moving. Fifteen of your favorite breweries will be in the house and on draft celebrating their 2015 original brews. As the ball drops at midnight, a new release brewed by Caution Brewing Company with The Lobby for 2016 will be tapped to ring in the New Year! Buy your tickets at https://nightout.com/events/new-beers-eve-2015/
New Years Eve @ Avanti F&B, a collective eatery, 7pm
Avanti Food & Beverage, 3200 Pecos St, Denver, CO 80211
Avanti will not have a cover and offer their standard menus from all seven restaurants including special small plate dishes. Join them for great views of the 9pm and midnight city of Denver fireworks with complimentary champagne toast! You can also buy a VIP unlimited drink package for $70 that includes wells, house drafts and house wines.
Ring in the New Year @ Ratio Beerworks, 8pm
Ratio Beerworks, 2920 Larimer St, Denver, CO 80205
The Quad City Mad Man, Magic Cyclops, will return to Denver and will be busting out the dance jams. Dress sharp for the photobooth and be ready to enjoy special tappings throughout the night. No cover charge.
New Year's 80's Karaoke Party @ Caution Brewing: West, 8pm
Caution Brewing – West, 1057 S Wadsworth Blvd, Unit 60, Lakewood, CO 80226
Break our your John Oates wig and stache to party with CAUTION at their New Year's Eve 80s Costume Contest & Karaoke Party. There will be prizes for the best costume(s), a midnight countdown, New Year's party favors, and tons of 80's karaoke & music video entertainment! Come dressed to impress and ready to PARTAYYYYY! No cover charge.
New Year's Eve Bash @ Stem Ciders, 8pm
Stem Ciders, 2811 Walnut Street, Suite 150, Denver, CO 80205
Stem Cider is closing out 2015 with cider and live music! Be sure to celebrate with Stem and enjoy a free toast at midnight. Original Recipe will be playing from 7:30pm-10pm and Ragged Union will be up next from 10pm-12:30am. No cover charge.
Happy Brew Year Bash @ Boggy Draw Brewery
Boggy Draw Brewery, 3535 S Platte River Dr, Sheridan, CO 80110
Ring in the new year at Boggy Draw's Happy Brew Year Bash! They've got live music from Tony Rosario for a night full of dancing, games including Cards Against Humanity and human-sized Jenga, and more! Plus, get a FREE shorty to toast the new year & complimentary snacks to munch on!
New Year's Eve Beer Pairing Dinner @ Copper Kettle Brewing Co., 9pm
Copper Kettle Brewing Company, 1338 S Valentia St #100, Denver, CO 80247
It's Copper Kettle's second annual New Year's Eve black tie party featuring a four course beer pairing dinner from El Toro The Tot this year! As with CKBC tradition continues, they will have an optional champagne beer toast ringing in the new year at midnight. Tickets are $75 each.
Recess New Years $50 Bottomless Drinks! @ Recess Beer Garden LoHi, 9pm
Recess Beer Garden LoHi, 2715 17th St, Ste 103, Denver, CO 80211
Skip the cover charges and enjoy Recess' heated patio and outdoor bar for easy access for drinks. Stay warm and energized with their $50 Bottomless Drinks option.
New Years Eve Blowout @ Oskar Blues Grill & Brew, 9pm
Oskar Blues – Grill & Brew, 303 Main St, Lyons, CO 80540
Swing in for the 2016 New Year's Eve Blowout and party in true Oskar Blues Fashion with an appetizer buffet, a champagne toast at midnight and live music throughout the evening from KC Groves and The Hometown Honky Tonk Heroes. There is a $20 cover for the event.
---