No Comments
Great American Beer Festival Pouring Guide | Ohio Breweries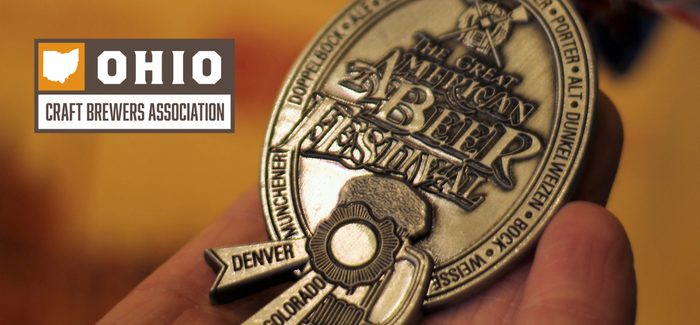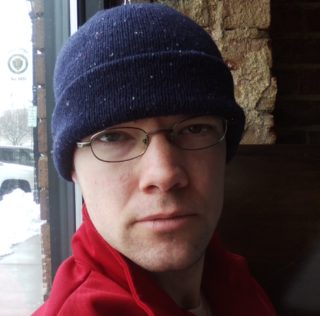 Ohio craft beer is booming, with over 400 craft breweries pumping out enough great beer to rank the state fifth in the country in craft beer production. The Great American Beer Festival is the perfect opportunity to taste some of the best beers from the Buckeye State. Here's our guide to the Ohio breweries at GABF and the beers you don't want to miss.
Can't-Miss Ohio Breweries
The most award-winning brewery in the state simply doesn't brew a bad beer, and they're bringing multiple GABF medal-winners with them. Their legendary Hop Juju Double IPA has medaled three times at the big show and packs a wallop of hop flavor from Simcoe, Citra, Ekuanot and Mosaic hops. Bone Head Red IPA is heavier at 9.4% ABV, but it goes down smooth and is a two-time gold medalist. If you want to steer away from hoppy offerings, check out Goggle Fogger, a perfectly to-style Hefeweizen that won gold in 2020 and at the World Beer Cup earlier this year.
If you want to taste a perfect Milk Stout, look no further. Brewmaster Kelly Montgomery's Higher Purpose Milk Stout is the reigning gold medal-winner in the category, and he won the three Golds before it too with his last brewery, Brink Brewing. The man knows Milk Stouts, and he brews pretty much every other style well too. Kelly's Private Stash Barrel Aged Barley Wine is quietly one of the best barrel-aged beers you'll find on the festival floor, and Untapped Potential is the reigning style champion at the Ohio Craft Brewers Cup.
This brewery from small-town Wooster might claim to be Just Another _______ Brewery (seriously, that's what the name means), but their track record says they're anything but. Check out their Hefeweizen, which won gold in 2021 (seriously, what is it with northeast Ohio and great Hefeweizens?), or JAF IPA, which has medaled twice, most recently a silver in American-Style IPA in 2021.
This destination taproom in Mason has already made a name for itself in just four years, and with their brewing pedigree, it's no surprise—co-founder and COO Chase Legler cut his brewing teeth at Wisconsin's revered New Glarus brewing. Check out their Kato, a 4.8% Kölsch brewed with Ethiopian coffee that perfectly exemplifies Ohio's favorite esoteric style: pale, light-bodied coffee beers. Also, their Oktoberfest is quietly one of the best in the state.
It's too bad this brewery can't bring their entire property on the shore of Lake Erie with them, because it's one of the most beautiful brewery locations you'll ever see. Don't be too disappointed though because their beers are just as lovely. Their Apricatawba Blonde ale brewed with their own estate-grown apricots is an unexpected treat, as is their Strawberry Gose-Rita aged in Mezcal barrels. If nostalgic comforts are more your speed, Legitimate Swells is a wonderful Midwest-style IPA, and Ship Burner is a very good American Porter.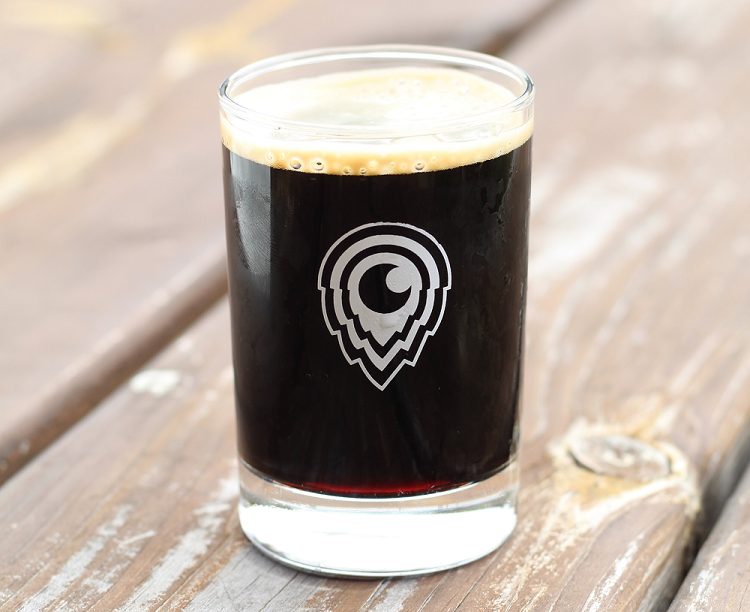 Other Ohio Beers to Try
You can get your hop fix with DankHouse DDH Couch Kush'n Hazy DIPA, or check out Ohio High Hazy Pale Ale from Ohio newcomers Forbidden Root Columbus, brewed with all-Ohio malt and hops.
If you want to try something roasty and hearty, The Brew Kettle Kitka Milk Stout brewed with chocolate and coconut is a silky smooth treat. Perk up with Immigrant Son Brewery Even in the Morning Coffee Porter made with Brazilian coffee or Narrow Path Brewing Brews Traveler, a Vietnamese Coffee Stout.
Narrow Path also makes some elegant Belgian-style beers with Golden Bear, a Witbier with orange peel, vanilla and bourbon reduction aged in Maker's Mark barrels, and Saison du Grail. Speaking of Witbier, you can try 2020 bronze-winner Lock 27 Wolk in the Heavy Medal taproom.
If you want to indulge in some seasonal treats, try Brink Brewing Father G's Bees, a Brown Ale with brewed with monastery honey that won gold in the honey beer category at last year's GABF. You can also check out Great Lakes Christmas Ale, one of the most revered spiced Christmas beers in the country, and Wolf's Ridge Slice, a subdued and cozy Pumpkin Beer
Need a break from the heavier stuff? Check out Immigrant Son Brewery Common Ale, the rare Mild Ale on the festival floor, or The Brew Kettle Headland Pils, a Pilsner with all-Ohio ingredients.
And, of course, Boston Beer's production facility in Cincinnati will be on-hand, and they're pouring Utopias. Enough Said.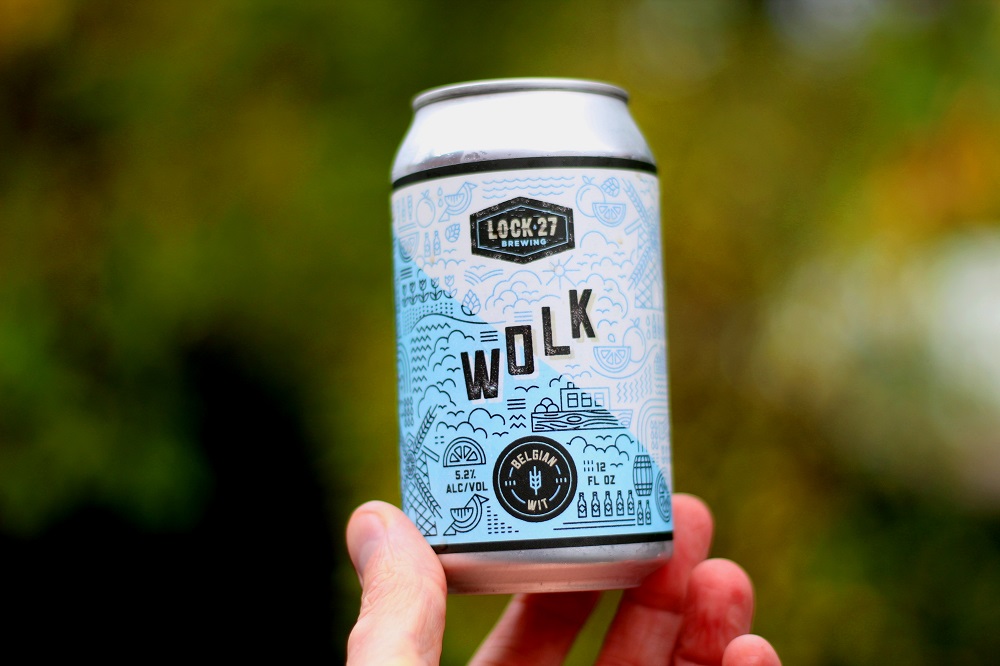 Complete Ohio Beer GABF Pour List
Boston Beer (Cincinnati)
Just the Haze – NA Hazy IPA
Octoberfest – Oktoberfest
Boston Lager – Vienna Lager
Oyster Stout – Oyster Stout
Peach KMF Gose – Gose brewed with peach blended with oak-aged Belgian Ale
Utopias – Strong Ale
Wicked Double IPA – DIPA
Wicked Hazy – Hazy IPA
Wicked Tropical IPA – Hazy IPA
DankHouse Brewing
DDH Couch Kush'n – Hazy DIPA
Pils Dispenser – German Pils
Plumb Stoned – Sour aged in Cabernet Sauvignon barrels with plums and vanilla*
Stay Puffed: Grape Cherry – Sour with concord grapes, cherries and marshmallow
Super Fantastic – American IPA
Fat Heads Brewery
Bone Head – Imperial Red Ale
Goggle Fogger – Hefeweizen
Hop Juju – Double IPA
Klein Und Krispy – German Pils
Pumpkin Chucker – Stout with pumpkins, chocolate and spices
Forbidden Root Columbus
Distant Chanting – Double IPA
Double Abstract – Double IPA
Full Retail – American Porter with Madagascar Vanilla, Fijian cacao, almonds and coconut
Hello Sunshine – Munich Helles
Make Out Party – Double IPA
Ohio High – Hazy Pale Ale
Immigrant Son Brewery
American Pilsner – American Lager
Common Ale – Mild Ale
Even in the Morning Coffee Porter – Porter with Brazilian coffee
Hungarian Pearl Kolsch – Kolsch
ISB IPA – American IPA
JAFB Wooster Brewery
Hefeweizen – Hefeweizen
Isolated IPA – American IPA
JAF IPA – American IPA
Red Ale – Red Ale
Wayne County Cream Ale – Cream Ale
Municipal Brew Works
Approachable Blonde – Blonde Ale
Midnight Cut Porter – American Porter
Orange Agave Blonde – Blonde Ale with orange zest and blue agave
Narrow Path Brewing
Brews Traveler – Vietnamese coffee Stout
Double Barrel Heavy Riff
Golden Bear – Witbier with orange peel, vanilla and bourbon reduction, aged in Maker's Mark barrels
Peach Gose – Gose with peaches
Restless Seas Gose – Gose
Saison du Grail – Saison
Paradigm Shift Brewing
Herbstbier – Marzen
Hot Brenda – Blonde Ale with Jalapeno peppers
Little Big City – Kolsch
Neighbor Girl – Belgian Tripel
Peanut Butter Goat Roper – American Porter with coffee and peanut butter
Schnitz Ale Brewery
Boozendorf Hazy IPA – Hazy IPA
Foe Hammer – Weizenbock
Pearl Road Gold – Vienna Lager
Schnitz Classic – Kolsch
Schnitzing at the Beach
Sonder Brewing
Hefeweizen – Hefeweizen
Kato – Kolsch with Ethiopian coffee
Mella – Sour with passionfruit
Oktoberfest – Marzen
Voss – Kolsch
The Brew Kettle
Balloon City – Hazy IPA
BBA Tunguska – Bourbon barrel-aged Imperial Stout
Headland Pils – Pilsner with all Ohio ingredients
Jack Hammer Barley Wine – English Barleywine
Kitka – Milk Stout with chocolate and coconut
Oktofest – Marzen
Prima Vera – Margarita sour ale
Saison – Saison
Skin in the Game – Cold IPA
Triggerlicious – Hazy IPA
Third Eye Brewing
Higher Purpose – Milk Stout
Kelly's Private Stash Barrel Aged Barley Wine – Bourbon barrel-aged English Barleywine
Pumpkin P-Eye – Pumpkin ale brewed with pumpkin spices, vanilla and graham cracker
Space Toast Continuum – Imperial Stout with maple syrup, cinnamon and vanilla
Untapped Potential – Kolsch
Twin Oast Brewing
Apricatawba – Blonde ale with apricots
Kelleys Island Pilsner – German Pilsner
Legitimate Swells – American IPA
Lil Splash – Session IPA
Oasteweizen – Hefeweizen
Proast – Marzen
Rutherford B Haze – Hazy IPA
Ship Burner – American Porter
Strawberry Gose-rita – Gose with strawberries aged in mezcal barrels
Two Legit – Double IPA
Working Class Brewery
Clock Out Peanut Butter Chocolate Stout – Stout with chocolate and peanut butter
Cucumber Aviator IPA – American IPA with cucumber
Lifeguard Mango Blonde Ale – Blonde ale with mango
Minuteman Hazy IPA – Hazy IPA
Heavy Medal Taproom
Brink Brewing Father G's Bees – Brown Ale with Honey
Lock 27 Wolk – Witbier
Collaboration Nation
Wolf's Ridge/Streetside Chocolate Dire Gorgon – Bourbon Barrel-Aged Imperial Stout with vanilla and cacao nibs
Wish We Were Here
Fifty West Vienermobile – Märzen
Great Lakes Christmas Ale – Spiced Christmas Ale
Lock 27 Brewing Colin Barnhart
Streetside Sofa King – Red IPA
Wolf's Ridge Hinoki Lager – Japanese Rice Lager
Wolf's Ridge Slice – Pumpkin beer
All photos by David Nilsen.
---