No Comments
Louisville Beer Appreciation Day to Honor City's Past & Present Breweries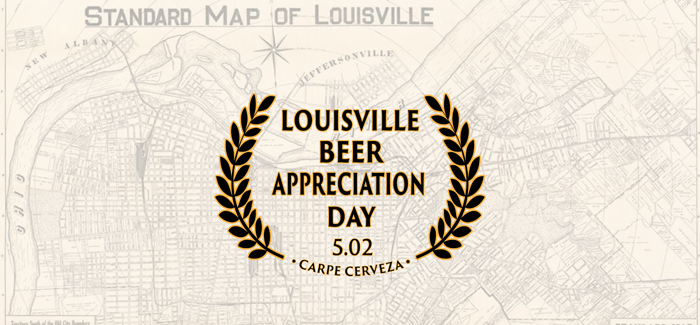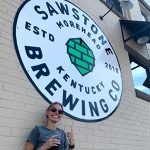 When you think of the city of Louisville, you often think of the Kentucky Derby and bourbon. The founders of the Louisville Ale Trail want people to start adding beer to that list. The first annual Lousiville Beer Appreciation Day will be held Sunday, May 2 to highlight both Louisville's growing craft beer scene and the city's rich beer and brewing history.
Prohibition-Era Louisville
Before Prohibition, Louisville was one of the country's largest beer cities, rivaling cities like Milwaukee and St. Louis. German and Irish immigrants took a liking to the city set on the banks of the Ohio River, settling here and bringing with them rich brewing traditions.
The first brewery to open in the Derby City was Elisha Applegate Brewery in 1808. It was not until the immigrant brewers starting arriving in Louisville in the late 1820s that the brewing scene really took off. Between 1808 and 1920, over 50 breweries existed in Louisville.
Prohibition was enacted on January 16, 1920, and nearly killed brewing in Louisville. Only three breweries survived post-prohibition: Fall's City Beer (1905-1978), Frank Fehr's Brewing Company (1872-1954) and Oertel Brewing Company (1892-1967).
Despite the closings, these three breweries still thrive in the Louisville beer community today. Falls City re-opened in 2010 and now operates as a regional craft brewery with distribution throughout Kentucky, Indiana and parts of Tennessee. It is the only brewery and taproom that still remains to this day that began pre-prohibition. Akasha Brewing owns the rights to the historic Fehr XL Lager. And Apocalypse Brew Works' 912 is a Dark Cream Ale brewed from the original recipe from the Oertel's Brewery.
View this post on Instagram
Louisville Beer Appreciation Day
In partnership with the city of Louisville, the first Louisville Beer Appreciation Day will be held on Sunday, May 2 to honor Lousiville's past and present beer culture. The date 5/02 is a nod to the city's area code 502.
"Louisville is becoming a beer destination." Michael Moeller, Louisville Ale Trail co-founder, said. "We were one of the largest beer cities in the country before prohibition. It's time to take that reputation back. In the last five years alone, we've seen thirteen new breweries open — and we expect to see more open throughout 2021. What better time to showcase our expanding beer scene to visitors than when so many eyes are already on our city — around Derby."
Louisville's newest brewery, Ten20 Craft Brewery, opened its doors on October 15, 212 years after Elisha Applegate Brewery. Ten20 knows that Lousiville beer is nowhere near what it was pre-Prohibition, but is excited about the city's future. It was easy for the new brewery to participate in Louisville Ale Trail's Louisville Beer Appreciation Day.
"On a personal level, I've always been a big fan of all the Louisville breweries and the guys at Louisville Ale Trail," Jonathon Weightman, general manager of Ten20 Craft Brewery, said. said. "It was pretty important for me to be involved and support them and continue to build on that mission. And then, as a company, we think the collaboration of the community is pretty important. With all the breweries and what we've seen already kind of that connection that everyone has, no animosity, it's a real collaborative environment. And I think that Louisville Ale Trails kind of brings all that together which pretty cool."
Ten20 is using Louisville Beer Appreciation Day to release a West Coat IPA, benefiting StacheStrong, a non-profit devoted to raising funds and awareness for brain cancer research. May is Brain Cancer Awareness Month.
"Our guiding light bringing people together for good," Weightman said. "So we try to have a charitable element around what we do and the partnerships we make."
View this post on Instagram
Louisville brewery employees and craft beer drinkers aren't the only ones noticing Louisville's craft beer growth.
"Louisville beer has a rich history and it's exciting to see the number of breweries continuing to grow in Louisville," Greg Fischer, Louisville mayor, said. "From Pilsners to Stouts and IPAs to Sours, Louisville brings together different tastes as well as jobs, culture and community that is uniquely Louisville. Louisville Beer Appreciation Day marks a day to thank the owners, brewers, staff and enthusiasts that keep the tradition of Louisville beer alive and thriving in taprooms across the city."
Louisville Beer Appreciation Day will serve as a "Halfway to Louisville Beer Week" celebration. Louisville Beer Week is a week-long event in October celebrating and highlighting all the breweries in Louisville with paired-brewery collaborations, beer releases and events.
To learn more about Louisville Ale Trail and Louisville Beer Appreciation Day, visit louisvillealetrail.com
---