No Comments
Hi Sign Brewing | El Berto the Mexican Lager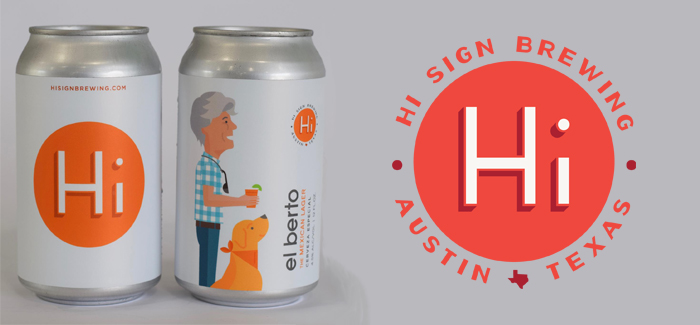 Craft beer is about people. For most, it's about the people you enjoy the beer with. For breweries, it's about people that enjoy your beer. For Hi Sign Brewing's El Berto, it's about the person that inspired a beer.

When Mark Phillippe founded Hi Sign Brewing, the goal was to provide the best tap room experience possible. They wanted an open air indoor/outdoor space, dogs, and diverse beer offerings. With the slow local growth, difficult road construction and COVID, it has not been easy for Hi Sign to provide that ultimate taproom experience.
"If I had one word, it would be a nightmare," says Phillippe. Although candid, he does acknowledge their taproom struggles have forced them to create, develop and distribute a strong brand and business model.
The business model was fairly simple: make it about people. Each of their distributed beers is a character, like Violet the Blueberry Blonde, or it's a nod to a nostalgic communal drink, like the Hi-C IPA.
El Berto is a little bit of both. More specifically, it's a nod to Bert "Bertito" Beveridge. The San Antonio native is more known by his nickname (and the accompanying vodka), Tito. For Hi Sign, Beveridge is a friend and mentor.
One day, Beverdige noticed a couple new IPAs on the menu, and commented that there should be more variety.
"Y'all need a light Lager! Something light. Something lean. Something crisp!" is how Phillippe remembers Beveridge describing a yet-to-be brewed beer.
For the coming months, anytime Beveridge and Phillippe would meet up, he just asked how the Lager was coming along. After a couple trials, Phillippe & Co. felt they had a good product.
But, considering it was his idea initially, they felt like they needed Beveridge's approval. He came to the brewery to try it, and he thought the lager was perfect. It was exactly what he was looking for.
Next, they started thinking of a name. Beveridge thought it should be something simple, like Texan Lager or something about how it's easy drinking in the hot Austin summer.
Phillippe and his team, however, disagreed. He thought the beer should acknowledge his friend for challenging them to make it. After tossing around the idea of going by his nickname (Tito), it didn't feel right because Hi Sign was not trying to use the Tito brand for benefit, nor did the beer have anything to do with the vodka.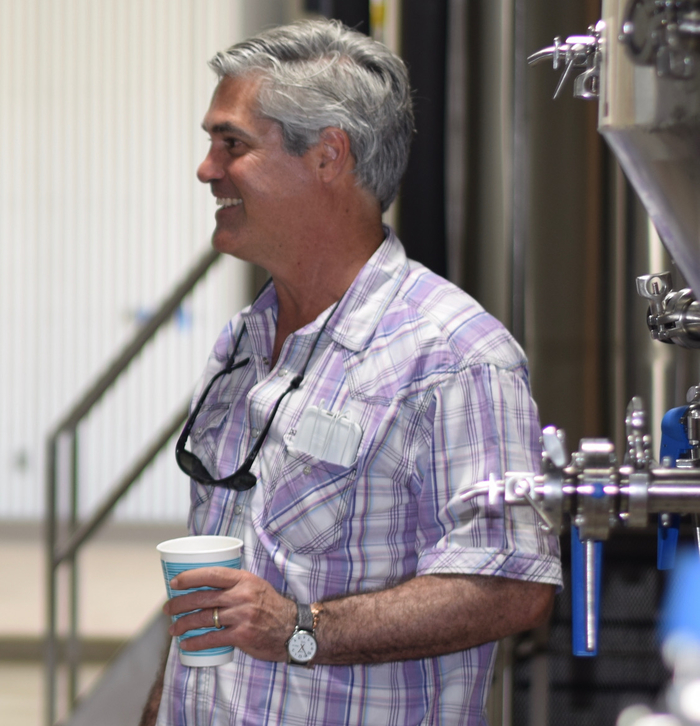 After some more thought, they opted to go with El Berto, a nod to Phillippe's mentor's nickname, while avoiding a nod to his brand.
The can's artwork has a striking resemblance to its namesake, and the beer delivers on Beveridge's suggestions.
It's light. It's clean. It's crisp.
It's a beer that can be enjoyed in the taproom or in your own environment, just as long as you're with the right people.
---