2 Comments
Event Preview | 9th Annual Savannah Craft Brew Fest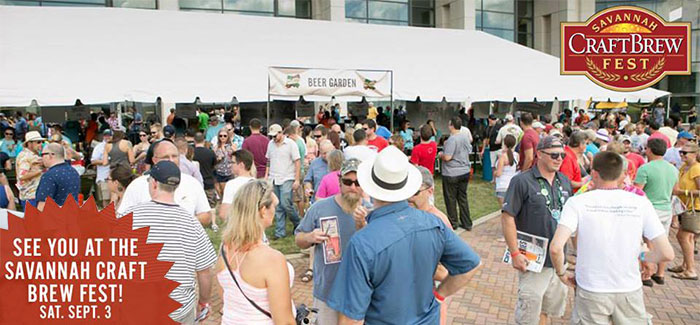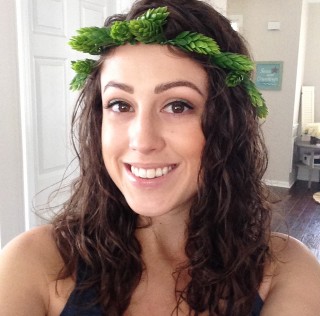 Feature Image credit to Casey Jones & Savannah Craft Brew Fest
Grab your pretzel necklace and get your liver ready for one of the Southeast's premier events! This year marks the 9th annual Savannah Craft Brew Fest presented by Southbound Brewing Co. and Habersham Beverage. Located in Historic Savannah, Georgia across from the infamous River Street, this festival boasts a large pour list, generous VIP offerings, and several exciting activities to keep you busy for the afternoon.
Labor Day Weekend | Saturday September 3rd, 2016 | 1PM-5PM 
Savannah International Trade & Convention Center | Savannah, GA
The Savannah Craft Brew Fest is a very unique event in that it appeals to more than just us craft beer people. Red Mountain Entertainment has created a "lifestyle" event where friends can gather and hang out in a fun and inviting atmosphere.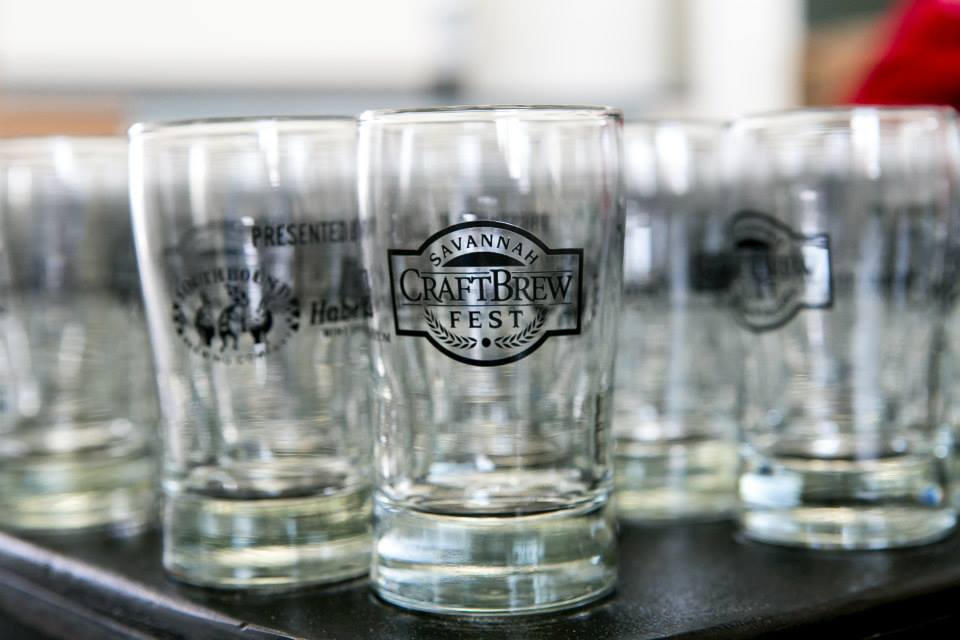 However, if you are a "beer geek" like us, be sure to snag the ever popular (always sells out) VIP ticket. VIP ticket holders gain access an hour early to the event along with access to complimentary food and craft beer not available to the general public. VIP ticket holders will also receive the opportunity for a private beer tour with the Savannah Brewers League. These tours will showcase different styles of beer, discuss how they are made and how they pair with food. Be sure to snag a VIP ticket to gain backstage access to this fun festival!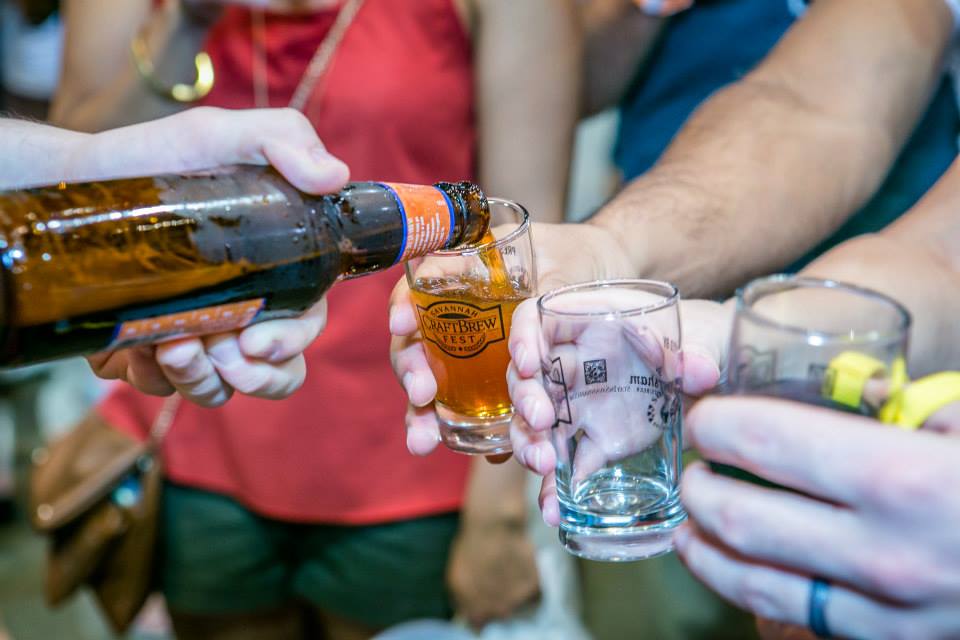 For the General Admission ticket holders, there are multiple beer gardens that boast over 150 different craft beers and unlimited sampling. The Original Sin Cider Garden and Moonlight Meadery Mead Garden will provide cider and mead for those interested in sampling other adult beverages. The World of Beer Mixology Garden brings a welcome change of pace with mixed craft beer cocktails created by local Savannah bartenders. Also returning this year are the educational seminars hosted by The World of Sam Adams. Seminar topics include Selecting the Perfect Glassware and The History of Sam Adams for those festival goers interested in gaining some craft beer knowledge. An exciting new addition to the this year's festival is the beer and cheese pairing hosted by Orpheus Brewing Co. This event will allow attendees to taste different cheese styles and pair them with complimentary styles of beer. Other fun events throughout the day include live music, cornhole tournament, photo booth, and the Pabst Blue Ribbon Silent Disco!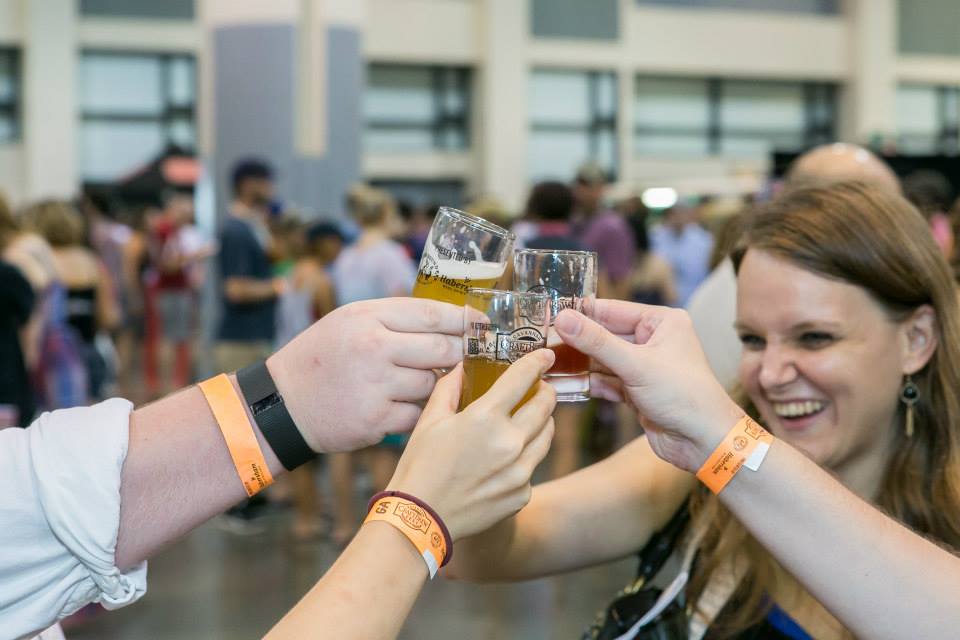 General Admission tickets are available as of 10AM on Friday June 24, 2016. Early bird tickets are $40.00 and will increase to $45 after July 29. The day of the event, ticket prices will increase to $50.00 at the gate. VIP tickets are $80.00 through September 2, and $85 at the gate. Priority Access tickets are also available for $55 and allow entrance into the event at 12:45PM. Priority Access tickets increase to $60.00 after July 29 until September 2. Designated Driver tickets are also available for $20.00 General Admission or $30.00 VIP.
Participating Breweries/Distributors:
Southbound Brewing Co.
Service Brewing Co.
Moon River Brewing Co.
Orpheus Brewing Co.
Foothills Brewing Co.
Terrapin Beer Co.
Cigar City Brewing
Southern Barrel Brewing Co.
New Belgium Brewing
Hi-Wire Brewing
Ballast Point Brewing
Second Self Beer Co.
Eventide Brewing
Boulevard Brewing Co.
Abita Brewing
Mother Earth Brewing
New Holland Brewing
Wild Heaven Craft Beers
Brooklyn Brewery
Anchor Brewing
Three Taverns Craft Beers
Lagunitas Brewing Co.
Stone Brewing Co.
Bell's Brewery
Allagash Brewing Co.
10 Barrel Brewing Co.
Goose Island Beer Co.
Atwater Brewery
Elysian Brewing
Hilton Head Brewing Co.
Highland Brewing Co.
Grayton Beer Co.
Kona Brewing Co.
Alltech Lexington Brewing
Scofflaw Brewing Co.
RJ Rockers Brewing Co.
Natty Greene's Brewing Co.
Southern Tier Brewing Co.
Great Divide Brewing Co.
Uinta Brewing
Weyerbacher Brewing
Blue Point Brewing Co.
Red Hare Brewing Co.
Jekyll Brewing
Palmetto Brewing Co.
Eagle Creek Brewing Co.
Burnt Hickory Brewery
Dogfish Head
Thomas Creek Brewery
Left Hand Brewing Co.
Founders Brewing
Coastal Empire Beer Co.
Brewery Ommegang
Small Town Brewery
Harpoon Brewery
Orange Blossom Brewing Co.
SweetWater Brewing Co.
Sierra Nevada Brewing
Rogue
Back Forty Beer Co.
Florida Beer Co.
Monday Night Brewing
Lazy Magnolia Brewing
The Traveler Beer Co.
…and many more, including mead and cider gardens!
For more information you can visit SavannahCraftBrewFest.com or follow on Facebook, Twitter, and Instagram for a chance to win tickets!
---