No Comments
Hawkins Farmhouse Ales | Major Progression BA Belgian Quad
Just over half an hour directly to the south of Austin sits Lockhart, Texas — the self-proclaimed "barbecue capital" of the state. The quintessential small-town-Texas vibe is punctuated by the enormous queues snaking out of Lockhart's four famous barbecue joints on the weekend, which attract visitors from across the state and further afield. Now there is a new reason to visit Lockhart: Hawkins Farmhouse Ales.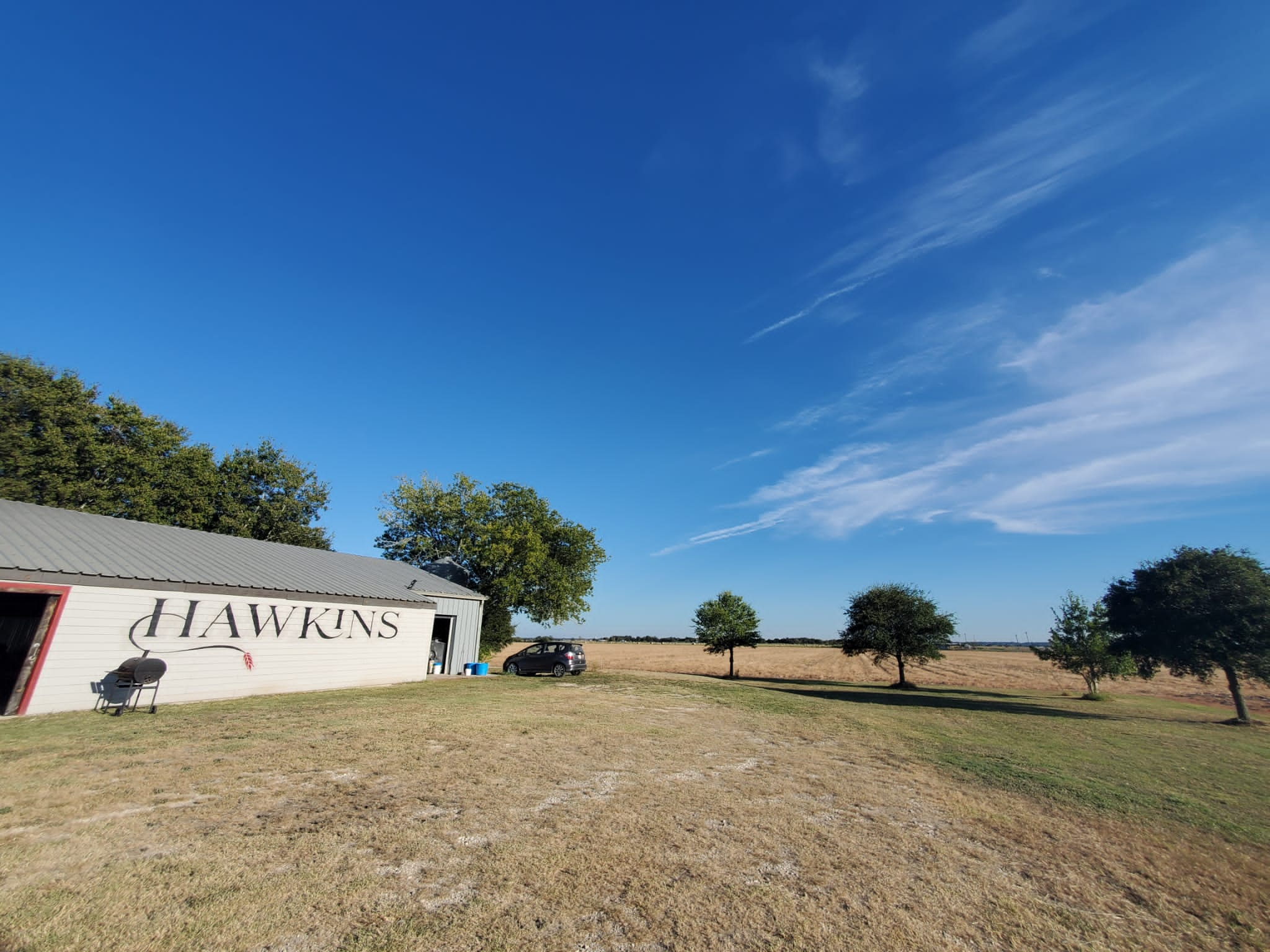 Located just minutes from the center of town, Hawkins has an idyllic setting — a lone brewhouse and taproom amidst flat low-lying Texas cotton and cornfields. Hawkins opened to the public less than four months ago, but have already established a reputation as purveyors of exciting, complex Wild Ales, as well as firm, juicy IPAs. The Major Progression, a barrel-aged, spontaneously fermented Belgian Quad, shows off the Hawkins style at the top of its game. Co-owner and Head Brewer Philip Davis is a believer in letting the local terroir speak for itself, and this beer shows off both his capabilities as a brewer and the awesome possibilities of Central Texas spontaneous fermentation beautifully. "The romantic thing about spontaneous fermentation is that there is an ocean out there of microbes that have unique things to say with beer if you let them speak. I consider fishing in a pond like buying lab derived microbes and fishing in the ocean like collecting microbes through spontaneous fermentation."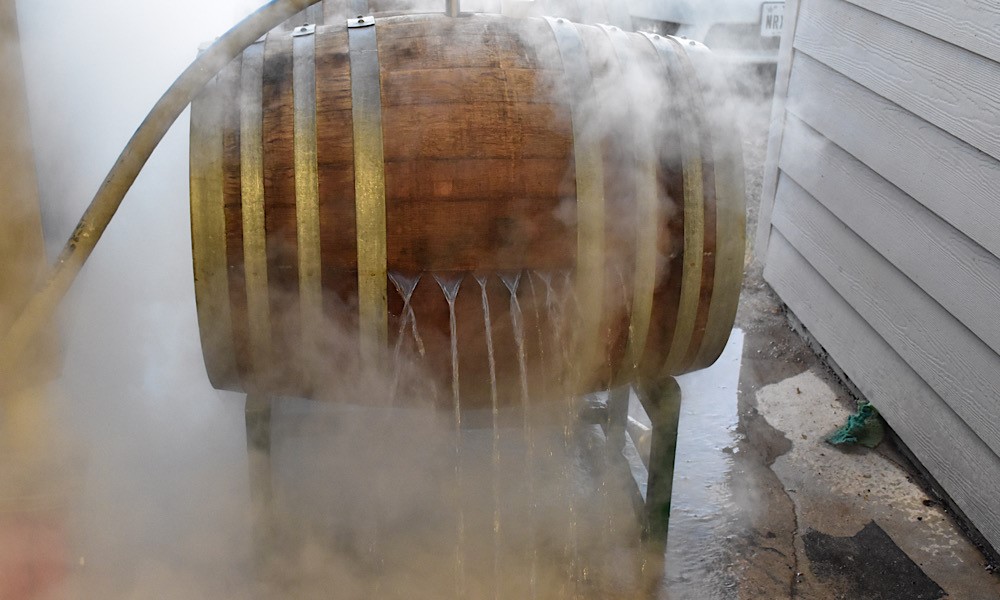 Creating a spontaneous Belgian Quad was a particularly ambitious challenge. "To be honest, I didn't know what to expect; I don't think you can when you're rolling the dice with spontaneous fermentation" Davis admits. "It turned out to be a very interesting and unique version of a classic Belgian Quad. I get grey earl tea, chamomile and orange spice." The beer had an intense rusticity, the depth of the funky yeast playing with the traditional dark fruit flavors of a Quad, with the oak providing a smooth, satisfying finish.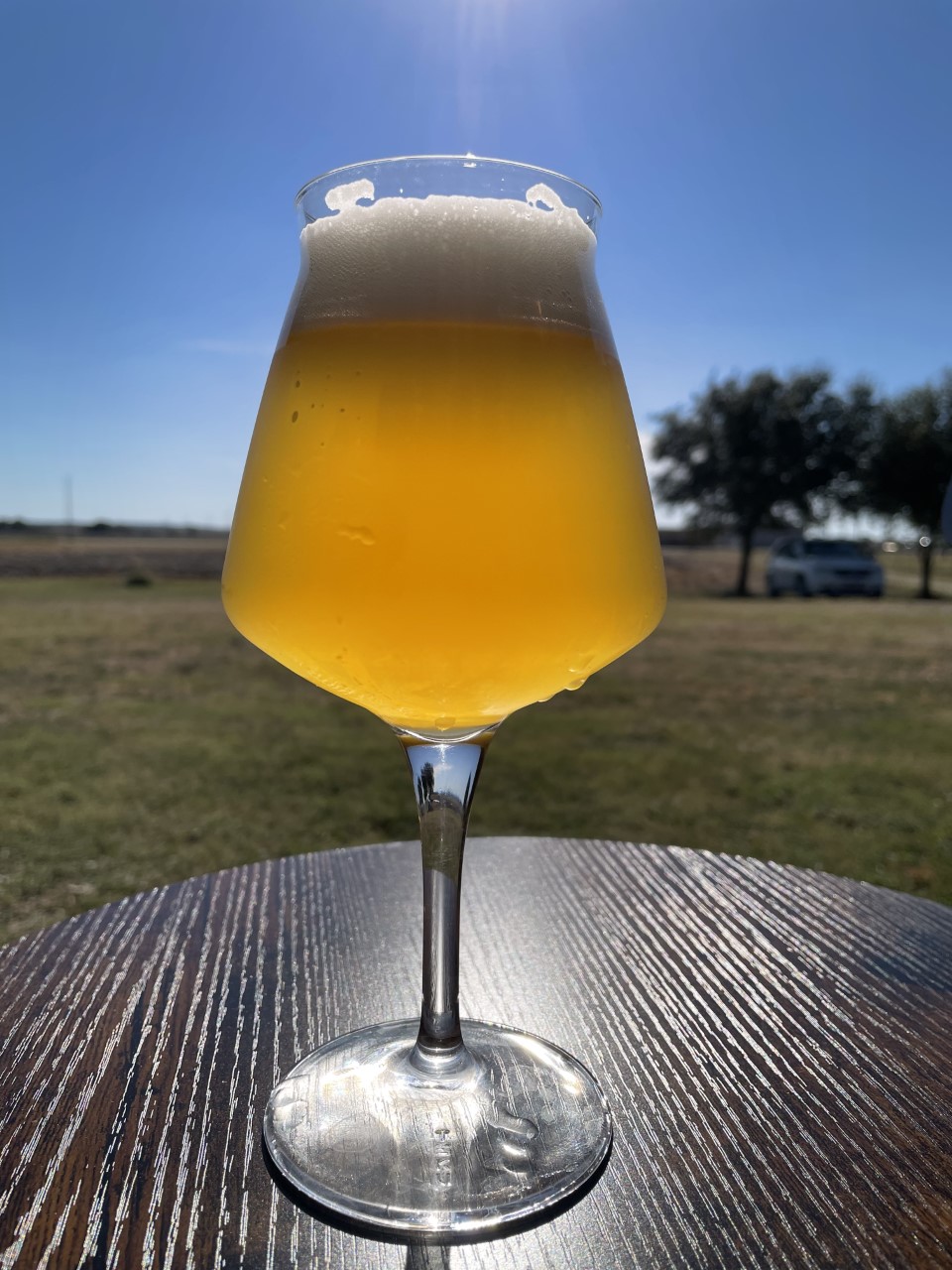 Davis made the most of a cool Texas winter night (about 34 degrees Fahrenheit) to capture the unique microbes that bring this beer to life. "All I did was run the hot wort into my small 200 gallon coolship and wheel it out overnight exposed to the night air; I then let it set for about 48 hours before racking directly into a neutral French Oak barrel" he explains. Davis used fresh barrels, meaning the yeasts in beer came entirely from the air, giving it the feel of a magic potion. After barrel-aging for seven months, the beer bottle-conditioned for an additional four months, giving a high level of effervescence.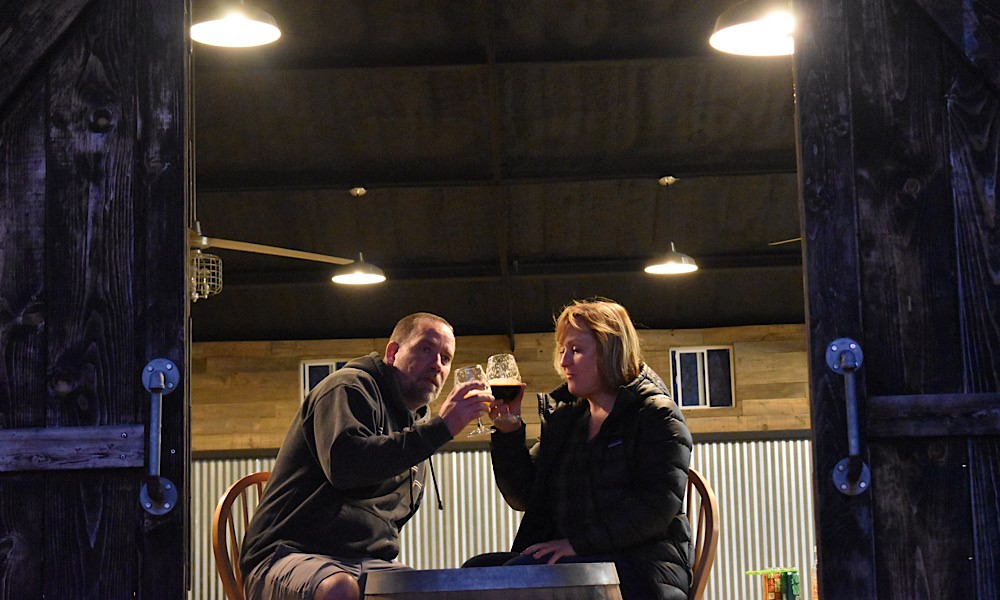 In the bustling Central Texas beer scene, the Major Progression demonstrates Hawkins' ability to stand out, and the time and care Davis has put into making his beers as local and flavorsome as possible. "I became obsessed with the idea of finding land somewhere and starting an agricultural brewery project, where at least some of the ingredients could be sourced from the actual brewery's land" he says. Having found the ideal spot, Davis is making the most of the lively local terroir and exploring the creative possibilities of his brewing, and it's definitely working. "We love experimental beer. Funk just elevates the ordinary. Doing something that hasn't been done excites us, and you never know what pot of gold might be there to discover from wild microbes and spontaneous fermentation." Very well said.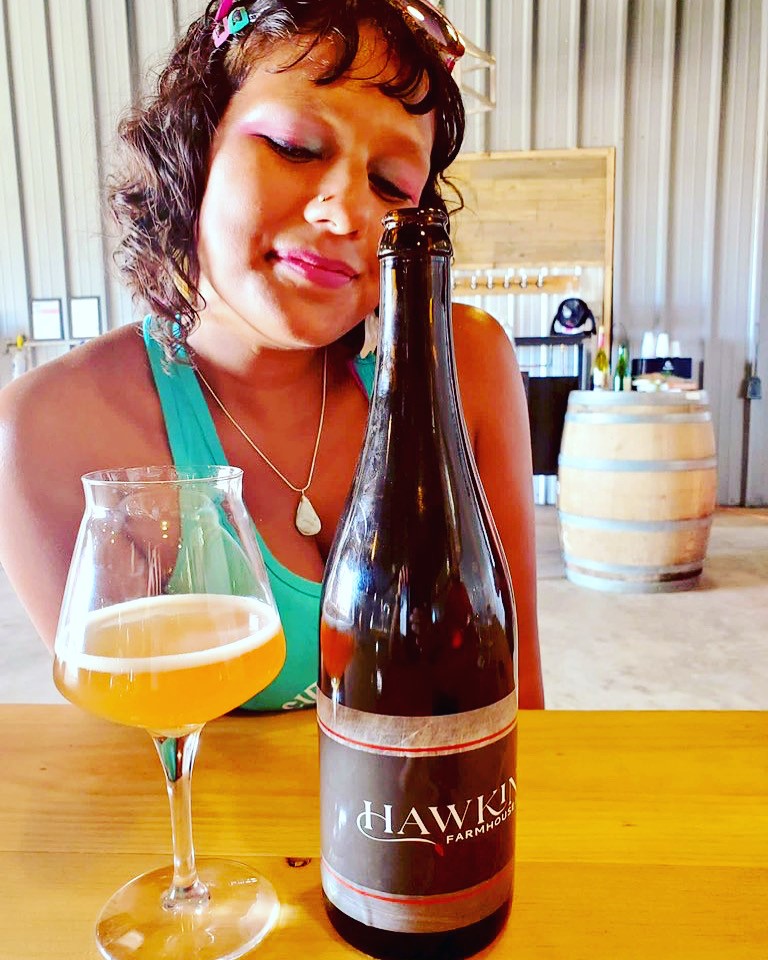 ---