#belgianquad – PorchDrinking.com
September 4, 2019 | Christopher Hilliard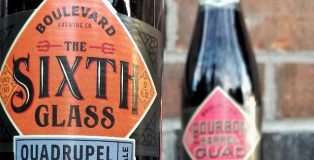 They say you can't go home again. I beg to differ, at least when it comes to beer. 
A big part of my introduction to craft beer, as I'm sure is the case for many of you, was sampling as many different beers from as many different styles as I could, within reason (and sometimes without). I didn't realize this at the time, but these were my formative craft beer years: a time spent feeling out boundaries and developing personal standards and learning what I like and why. One of the most outstanding examples in my mind is The Sixth Glass, a Belgian-style Quadrupel from Kansas City's Boulevard Brewing Co.  Read More
March 18, 2019 | Tim Haran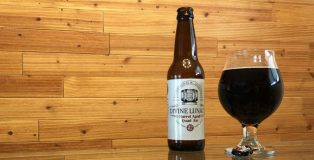 Brian Coleman chuckles when asked how the name Divine Lunacy, a decadent Belgian Quad, came about.
"When I think of Belgian beers," the 2 Row Brewing president and brewmaster says, "I think of crazy monks getting drunk and having a good time."
But that's not the only reason 2 Row landed on the heavenly name, he admits.