No Comments
Firestone Walker Double Barrel Ale Turns 25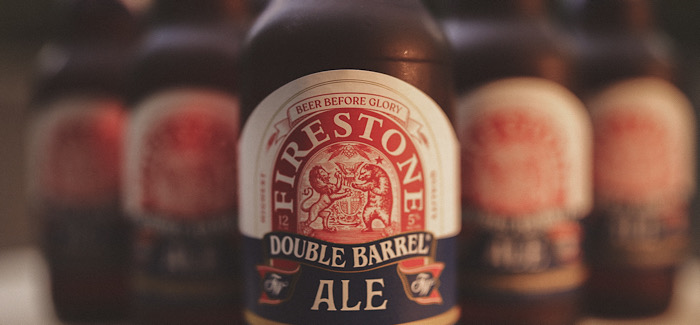 Not many beers brewed in the US have an origin story that equals Firestone Walker's Double Barrel Ale, aka DBA. So when Adam Firestone and David Walker, two brothers-in-law, set out to brew this beer in 1996, it was safe to say they were not just forging their own path. Instead, they were envisioning a new concept.
Adam Firestone and David Walker brought their experience in winemaking, including a used wine barrel, into the creation of DBA, a cask-fermented British Pale Ale that was inspired by the traditional Burton Union system.
Between having purchased their original brewhouse from a junkyard in Los Angeles and beginning their brewing careers in a shed, it was not a glamorous start to Firestone Walker's incredible journey. From the beginning, DBA had a good following on the Central Coast of California and It didn't take long for it to become a California staple. They're one of the most iconic brands that still lives today.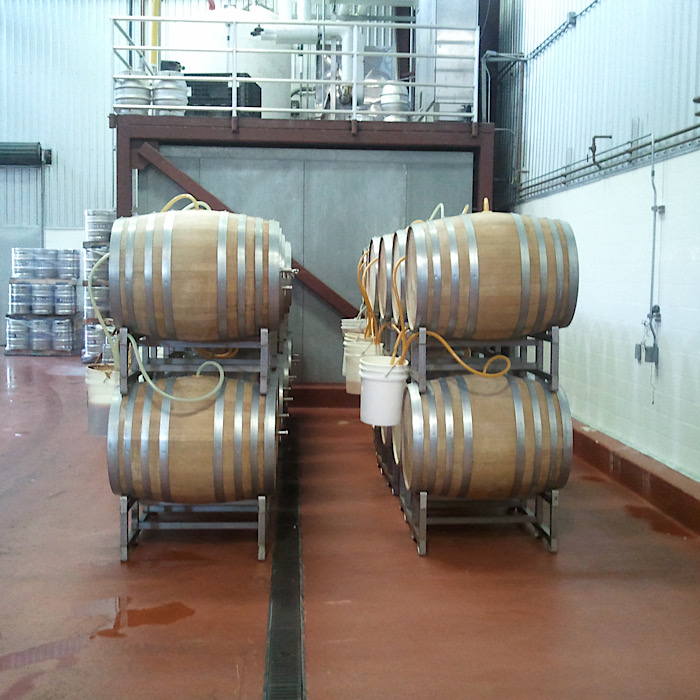 So what is DBA? This British Pale Ale is a 5% ABV beer brewed with Styrian Golding and Hallertau Tradition hops. The malts include 2-row, an assortment of crystal malts, chocolate malt, and Munich malt. The result is a mildly hopped beer with rich malty, caramel flavors accented with toffee and oak. This beer is unique because 15% of the beer is still brewed using oak barrels on their patented system based on the Burton Union system. Look it up, patent US5906151A. In making the Burton Union system work for Firestone Walker, they needed to tweak the original system. In doing so, they made enough changes to warrant their own patent. Very cool.
DBA is not just Firestone Walker's original flagship beer. DBA represents their vision and passion for the craft. David Walker pays reverence to DBA by not only having it daily but drinking it out of a wine glass. Definitely a nod to both the history and respect for this beer. If you ever had the chance to spend a few minutes with David, you would have no doubt that this beer is Firestone Walker.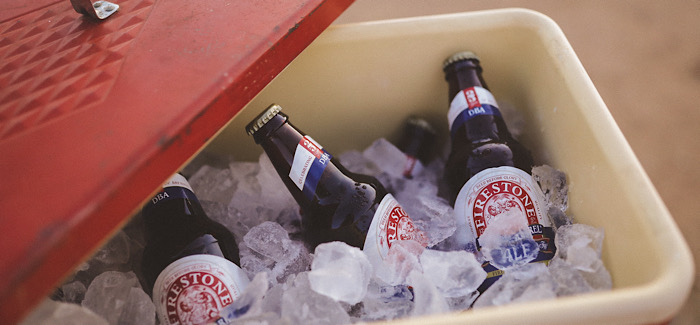 As this year marks the 25th anniversary of Firestone Walker, two things stand out – quality and consistency. All businesses have challenges and make tough choices (like discontinuing Walker's Reserve for their core lineup). But through the years, you can always count on the quality and consistency of their beer and the people who are the Firestone Walker family, right down to employee #1 Miguel Ibarra, who has worked just about every job at the brewery at some point in his career and can still be found working today.
Double Barrel Ale is one of those beers that evokes memories. Maybe it's a memory of sitting in a neighborhood pub, having a great conversation with whoever is sitting next to you, or maybe it's a nightcap after a great dinner with friends. If you're old enough to have enjoyed DBA from the start, then you most assuredly have many of your own memories.
Feature image courtesy of Firestone Walker
---