One Comment
Ultimate 6er: French IPAs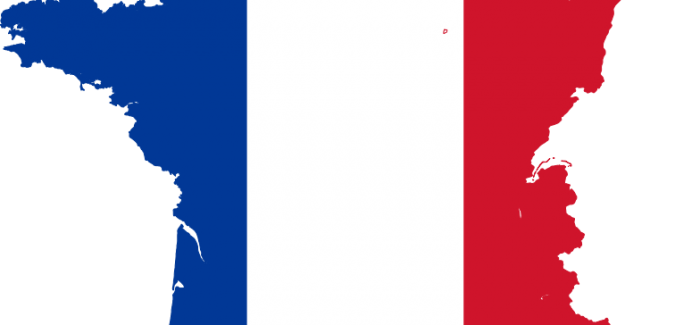 Hoppy beers are a relatively new arrival in France. A few avant-garde brewers like Daniel Thiriez started experimenting early on, but most breweries continued to make less-than-exciting traditional beer based on the relatively meaningless blonde–ambrée–brune color palette. Happily, a number of new-generation breweries are not afraid to hop things up a bit and put out their own French IPAs.
L'Etoile du Nord
Brasserie Thiriez
ABV 5.5%
~55 IBU
This is the beer that introduced hoppy beers to many a French person. Recognized as one of the pioneers of French craft beer, Daniel Thiriez has been brewing in the north of France for over 15 years. His brewery-B&B should be on any French beer tour itinerary. (And it's an easy drive across the border to Poperinges, the Belgian hop capital.) Brewed with the gentler Kent Golding, this ample beer is maltier than others on the list, with more grassy notes than citrus. Find it in America under the name Thiriez Extra.
La Sylvie'Cious
Brasserie Le Paradis
60 IBU
ABV 5.5%
One of France's most interesting new breweries, Le Paradis is provocative for many reasons. First there's brewer Marjori Jacobi's inspired recipes which pull from a variety of brewing traditions and feature interesting additions like mirabelle plum. Then there's the brewer herself, a member of the Front Hexagonal de Libièration, an irreverent band of French brewers enthusiastically forging a new image for French beer based on more openness, experimentation and quality. This IPA(ish) beer nicely balances breezy citrus hops and a malty backbone.
Frappadingue
La Brasserie des Garrigues
ABV 7.5%
59.4 IBU
At 8 years-old, Brasserie des Garrigues is one of the oldest of the "new French brewers." This adamantly organic brewery committed to local sourcing has honed their regular offer, which includes Frappadingue, a whopper of a beer that balances intense hop bitterness with citrus freshness and a robust alcohol content. Cool fact: the brewery recently started growing and malting their own barley.
Citra Galactique
Les Brasseurs du Grand Paris
ABV 6.5%
65 IBU
A vanguard of the Paris craft beer scene, Les Brasseurs du Grand Paris are Fabrice and Anthony, a Frenchmen and an American who started brewing together in a fifth-floor converted maid's quarters two years ago. Inspired by their experience with German, Belgian and American brewing styles, the two have put out consistently good beers with an emphatically hoppy character ever since. Citra Galactique, brewed with the pair's favorite hops (Citra, Galaxy, Amarillo) and bursting with notes of lemon and tropical fruit, was so popular they decided to brew a big batch with fellow Paris-area brewery, Parisis. Thankfully there's enough of this bold, bracing beer for everyone.
HopHopHop ! (Mystère)
La Brasserie Corrézienne
ABV 6.5%
50 IBU
I've said before that Brasserie Corrézienne is one of my favorite breweries, and this beer is just more proof that I'm on the right track. The latest in Brasserie Corrézienne's single hop series—Amaris, Simcoe, Amarillo and Nelson Sauvin have already made the lineup—Mystère is brewed with an as yet unnamed hop with a piney character. This is an extremely drinkable beer and the frank flavor of a single hop is a pleasant departure from the more complex multi-hop creations on the list. 
West Coast IPA
Outland
ABV 6.5%
96 IBU
Bursting with American varietals, this IPA brewed near Paris is very true to the style (which, it must be said, is not always the case with French beers). Described as "Dank Sticky Hoppy" on the bottle, that about says it all. I waxed nostalgic for the Pacific Northwest drinking this full-bodied beer brewed with Simcoe, Centennial, Columbus and Galaxy hops. Another young Paris brewery putting its own twist on American styles and very active in promoting craft beer in France, Outland is one to keep an eye on.