No Comments
Ultimate 6er | Daylight Saving Stouts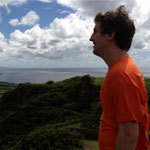 As much as we all loved gaining the extra hour the first night of November, I would be hard pressed to find someone who relished the idea of leaving work at dusk and returning home in darkness. This week's edition commemorates those dark nights of fall and the foreboding weather to come with a delicious and decadent brew to ease your fears and warm your spirit. Enjoy these with caution and care, for consuming all of these in one evening will require more than an extra hour in the morning, and you may think twice before brewing that pot of coffee.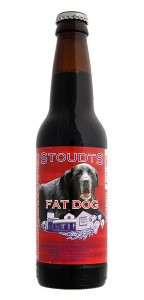 Adamstown, PA – 9% ABV
The oldest craft brewery in PA, Stoudts delivers on its namesake with Fat Dog. Black in body and brunette on top, this brew has an excellent nose and a mild head about ¼ of a finger when poured as close to room temperature as possible. With moderate hoppiness at 55 IBUs, this ale starts off great and finishes well with a pleasant mixture of malt, chocolate and oatmeal. Coming soon to Maryland, Virginia and New York.
---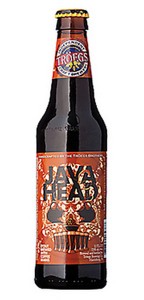 Hershey, PA – 7.5% ABV
While my Pennsylvania bias may be shining through in some of these choices, little else will be getting through this dark ale. For the non-coffee drinker in me, this balanced mixture of espresso and coffee is spot on, especially paired with a 60 IBU count. While not as flashy as the Mad Elf or Nugget Nectar, Javahead quietly goes about its business and stands out in a style chock full of competition. Like Fat Dog, this brew is also best served around room temperature.
---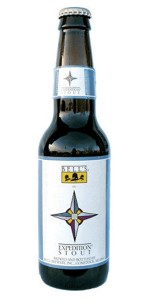 Kalamazoo, MI – 10.5% ABV
The heaviest hitter in this bunch, Bell's Russian Imperial ups the ante with a very commanding flavor profile. On a night of heavy drinking, it is best to save this for the after-you-go-home-and-sober-up-for-2-nights party. It is also a beer that matures well, not that this drinker gave it a snowball's chance in hell. The darkest in color of the lot, Expedition is also the thickest in mouthfeel and the longest lasting in aftertaste. It almost goes without saying this is a sipping beer. Almost. Like the darkness that envelopes you at 5:15 PM, this beer can really surprise you if you don't keep both eyes open.
---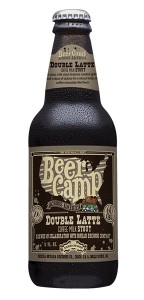 Eugene, OR – 7.6% ABV
Presented as a gift earlier this fall, I was thoroughly excited to open and see what all the hype surrounding Beer Camp was about. Saying it was good barely scratches the surface. Being on the East Coast, Ninkasi Brewing Company was a complete unknown to me, but thanks Beer Camp, I feel many shared in my discovery. With the dark refreshment of Northwest coffee, a quality I seem only able to enjoy in conjunction with hops and malt opposed to cream and sugar, this was easily one of my favorite coffee milk stouts. Add in the signature Nugget hops and a healthy dose of bitterness in the range of 60 IBUs, and you have yourself a terrific melding of two styles. Since it was a July release, I hardly expect any to have survived the season, and can only hope it will not be just a one and done sort of brew. Here's hoping indeed.
---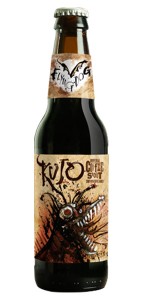 Frederick, MD – 8.9% ABV
Alas, I admit to wrongdoing on this beer. I have harmed Kujo and can only hope I do not warrant a visit by him from Castle Rock, Maine. What kind of injustice do you ask? Refrigerating an imperial stout!! After attempting a warm-up period that could only have benefitted Madison Bumgarner, I took this dog to task and poured its dark contents into a pint, hoping for the best. With an excellent aroma and moderate head, Kujo has a heavy mouthfeel and exhibits an earthiness unlike the others in this six pack. Although weighing in considerably less on the bitterness scale (40 IBUs), the opposite seemed to be true as I couldn't help but taste it during and after each sip. Like the guy who goes out at night and leaves his dog at home, wondering and worrying when he will return so he can go out, I need to come back to this beer and conduct a more controlled experiment. I have a feeling I am missing out on more than what I have noted here.
---
Berwyn Oatmeal Stout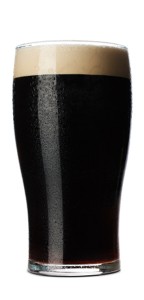 Berwyn, PA – 5.9% ABV
Just when you thought the hometown bias keg got kicked, wah pow, right in the kisser. That being said, while this beer has not yet made it onto the main stage, it is certainly a rising star and has won over the hearts of many locals. Artfully crafted this past spring with the title of Oathmeal Stout, this velvety brew hit the ground running Wedding Crashers style as one of eight wedding celebration libations back in July. Refined since then, it gained additional momentum this past month in competition by hitting the homebrew jackpot and being scheduled by Neshaminy Creek Brewing Company for brewing later this year. Pouring out jet black through a combination of Chocolate malt, Victory malt and Turbinado sugar, the sweetness is accentuated with a perfect smattering of Willamette hops. With just under 31 IBUs, the stout is a perfect blend of sweetness and bitterness and is balanced in alcohol strength. More information to come from these recent developments.
Hope you enjoy and please feel free to share your top stouts of the year in the comments section. Cheers!
---