No Comments
Colorado Beer Beat | Bi-Weekly Beer Release Guide 6/16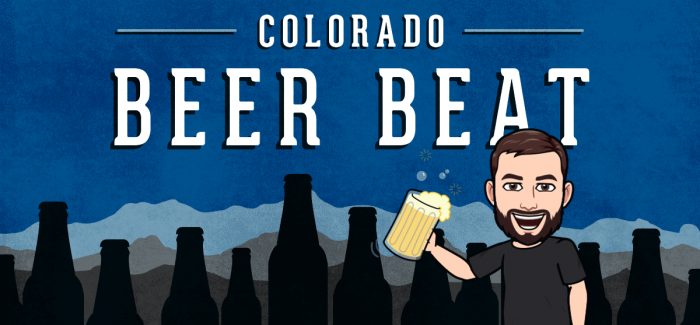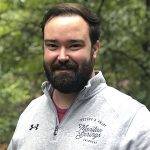 Welcome to the Colorado Beer Beat, a bi-weekly roundup of all of the new can releases around the state. From Denver to Grand Junction and everywhere in between, we have you covered. Be sure to check back on Thursdays (usually!) to find out what's new in the Colorado beer scene.
With all of the hot weather we've been having in Colorado recently, you'd think that there's no way that it's still hockey season. Well, that's where you're wrong! With the Stanley Cup Finals underway, you're probably looking for places to go for a beer, while you show your support for the Avs. Take it from us, any of your local breweries make the perfect landing spot for you to watch from. Grab a cold Colorado craft beer and cheer on the Avalanche!
Are you a hophead and looking for something to do? Burns Family Artisan Ales is holding their Fest of Lupulin Love now through the 26th. The Fest of Lupulin Love is a three-weekend festival celebrating all things hoppy! IPAs will take over half of their taps and they'll even be releasing four new IPAs over the course of the festival. It's completely free to attend, so what are you waiting for?

4 Noses Brewing Co. –

8855 W 116th Circle, Broomfield, CO
Dad Shoes — Hazy Pale Ale w/ Orange Peel, Coriander, & Grains of Paradise
Available NOW: 4-pack — 16oz cans – Pre-Order for Pickup at the Brewery
Rio Lento — Mexican-Style Lager w/ Lime & Sea Salt
Available NOW: 6-pack — 12oz cans – Pre-Order for Pickup at the Brewery
---

Amalgam Brewing –

6381 Beach Street Unit A, Denver, CO
Timbo Pils (Collab w/ Highland Park Brewing) — Pilsner — 5.8%
Available NOW: 4-pack — 16oz cans
---

Cerebral Brewing – 1477 Monroe Street, Denver, CO
Haptic Feedback — DDH IPA — 7.1%
Available NOW: $20 / 4-pack — 16oz cans – Pre-Order for Pickup at the Brewery
Zero Dimension — IPA — 7.1%
Available NOW: $18 / 4-pack — 16oz cans – Pre-Order for Pickup at the Brewery
Power User — DDH IPA — 6.6%
Available NOW: $18 / 4-pack — 16oz cans – Pre-Order for Pickup at the Brewery
Ella Ann — Oak Aged Wild Ale — 8.4%
Available NOW: $14 / Single — 500ml bottle – Pre-Order for Pickup at the Brewery
---

Denver Beer Co. – 1695 Platte Street, Denver, CO
All Hail Cale — IPA — 7.3%
Available NOW: Single — 32oz crowler – Pre-Order for Pickup at the Brewery
---

Knotted Root Brewing Co. –

250 North Caribou Street, Nederland, CO
Thick Caribbean Goo — Unfiltered Smoothie-Style Berliner Weisse w/ Mango, Pineapple, Strawberry, & Kiwi — 7.0%
Available NOW: $22 / 4-pack — 16oz cans
Circus of Light — DDH IPA — 7.6%
Available NOW: $18 / 4-pack — 16oz cans
---

New Image Brewing Co. –

5622 Yukon Street, Arvada, CO
Fresh and New (Collab with Primitive Beer) — Grisette
Available NOW: 4-pack — 16oz cans
Rainbow Radler: Blueberry (Collab w/ Lady Justice Brewing) — Radler
Available 6/17: 4-pack — 16oz cans
Rainbow Radler: Watermelon (Collab w/ Lady Justice Brewing) — Radler
Available 6/17: 4-pack — 16oz cans
Rainbow Radler: Blood Orange (Collab w/ Lady Justice Brewing) — Radler
Available 6/17: 4-pack — 16oz cans
TDH Coriolis Effect — TDH DIPA
Available 6/17: 4-pack — 16oz cans
---

Outer Range Brewing Co. –

182 Lusher Court, Unit #2, Frisco, CO
Sun in the Clouds — IPA — 7.2%
Available NOW: $17 / 4-pack — 16oz cans – Pre-Order for Pickup at the Brewery
Splishy Splash — TIPA — 10.2%
Available NOW: $21 / 4-pack — 16oz cans – Pre-Order for Pickup at the Brewery
Summit Scenes — DIPA — 8.5%
Available NOW: $19 / 4-pack — 16oz cans – Pre-Order for Pickup at the Brewery
Final Summit — French Farmhouse Ale — 7.0%
Available NOW: $14 / 4-pack — 16oz cans – Pre-Order for Pickup at the Brewery
Sun Kissed — Fruited Sour
Available NOW: $24 / 4-pack — 16oz cans – Pre-Order for Pickup at the Brewery
---

Upslope Brewing Co. –

1898 S Flatiron Court, Boulder, CO
Japanese Style Lager — Lager — 4.9%
Available NOW: 6-pack — 12oz cans
---

WeldWerks Brewing Co. –

508 8th Avenue, Greeley, CO
Lemon Meringue Pie — Sour Ale — 4.9%
Available NOW: 4-pack — 16oz cans – Pre-Order for Pickup at the Brewery
Penguin Beach — Hazy DIPA
Available NOW: 4-pack — 16oz cans – Pre-Order for Pickup at the Brewery
Dreamwerks (Collab w/ Dream State Brewing) — Milkshake IPA w/ Strawberry, Passion Fruit, and Marshmallow — 8.0%
Available NOW: 4-pack — 16oz cans – Pre-Order for Pickup at the Brewery
Rocket's Red Glare (Collab w/ Southern Grist Brewing Co.) — Rocket Pop Sour Ale — 5.1%
Available 6/17: 4-pack — 16oz cans – Pre-Order for Pickup at the Brewery
Triple Barrel 1910 Medianoche — Imperial Stout aged in Old Forester 1910 barrels
Available 6/20: $28 / SIngle — 500ml bottle – Pre-Order for Pickup at the Brewery
Summer Starry Noche — Imperial Stout aged in bourbon and rye barrels
Available 6/20: $32 / SIngle — 500ml bottle – Pre-Order for Pickup at the Brewery
---

Westbound & Down Brewing Co. –

1617 Miner Street, Idaho Springs, CO
Juice Estate — Hazy IPA — 7.2%
Available NOW: 4-pack — 16oz cans
---

Westfax Brewing Co. –

6733 W Colfax Avenue, Lakewood, CO
Cilantro Lima Ale — Ale w/ Lime zest & Cilantro — 5.5%
Available NOW: $16 / 4-pack — 16oz cans – Pre-Order for Pickup at the Brewery
Cherry Limeade Berliner — Berliner Weisse — 6.0%
Available 6/18: 4-pack — 16oz cans – Pre-Order for Pickup at the Brewery
Clouded Mind — DIPA — 8.0%
Available 618: 4-pack — 16oz cans – Pre-Order for Pickup at the Brewery
---