No Comments
Wayfinder Beer | Winged Creatures West Coast IPA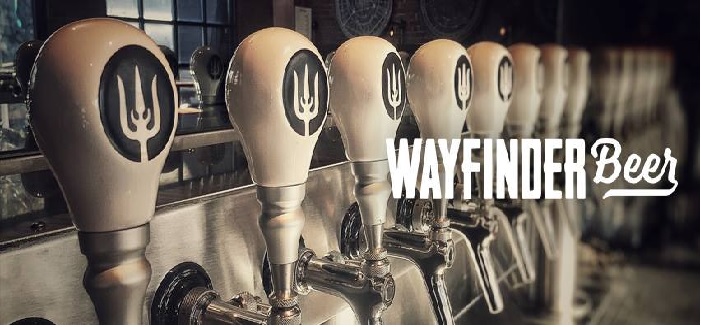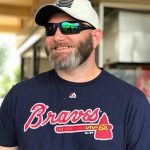 Craft beer label artwork has become a huge selling point over the past few years. We all know that it's what is inside that makes the beer enjoyable, but sometimes those eye-catching labels are enough to get you to buy a beer without knowing much about it. Buyer beware, you might end up with something you don't like at all.
That isn't the case with Winged Creatures, an outstanding West Coast IPA from the mind of Natalie Baldwin, Brewmaster, and Orion Landau, Art Director for Wayfinder Beer.
Horror film artwork
Landau mentioned that their sources of inspiration are quite diverse. They draw inspiration from classic horror films, the mystical unknown, secret cults, underground music, and even the captivating world of Star Trek. The brand likes to have fun, and this is evident in their latest IPA called Winged Creatures. This beer will be part of a rotating series that features different winged creatures that can be collected seasonally.
The artwork for Winged Creatures resembles something straight out of a horror film from the 1960s. The image could be used as a movie poster for a film. It is a beautifully executed, classic tribute to the colors and artistry of that era. The painting features bats, a mysterious lady with wings, and flames, making it an exceptionally captivating piece.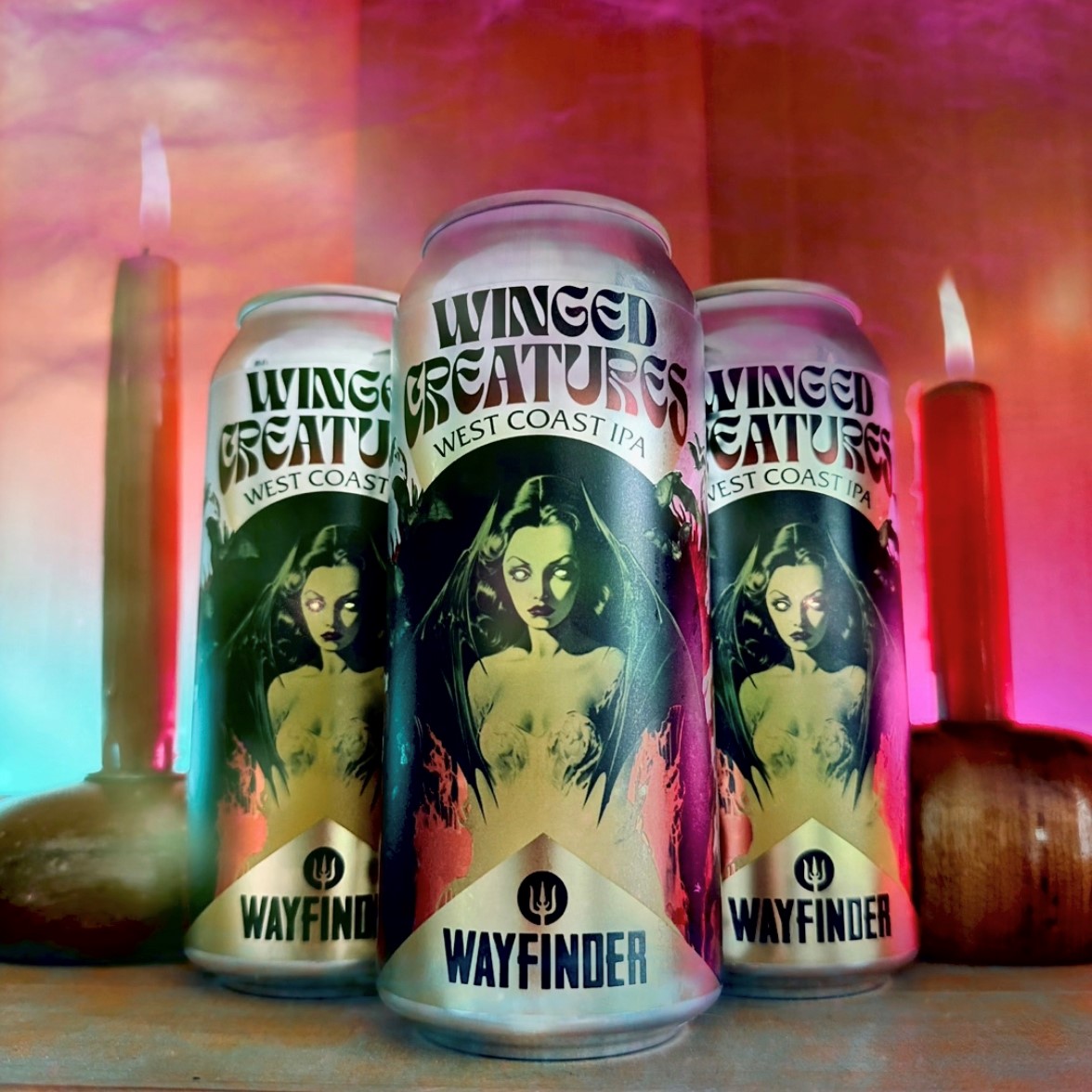 Baldwin was full of praise for Landau's creativity in generating amazing label concepts and bringing them to life. She mentioned that they typically start with a beer name and then either brainstorm ideas for the label or Landau takes charge and creates the artwork on their own.
"For this particular beer, I really wanted to name it (say) "Wing-ed Creatures' and have the label be inspired by vintage horror film posters. Landau translated that perfectly into a winged horror film creature with eyes that shimmer when you move the can. I was very excited to have this label matching with this beer," said Baldwin.
True to style
What you need to do is try the beer. Just like the artwork is of classic design, Winged Creatures has the taste of a classic West Coast IPA. When you get a beer of this style, you know exactly what you are looking for and how it should taste, per the style. This beer hits all of the notes of a WCIPA.
"When designing Winged Creatures, I wanted to make a beer with the holy trinity of American hops, Citra, Simcoe and Mosaic," said Baldwin. "I chatted with a good friend of mine, Jake from Westbound and Down (in Colorado), who is an extremely talented brewer who has a knack for the West Coast IPA," noted Baldwin.
"One of my favorite things about the beer community is information sharing – with the wisdom my friend offered and years of hoppy beer knowledge I've learned working with Ben at Breakside and Sam from Von Ebert, I sculpted together my own little WCIPA," said Baldwin.
"I love this beer because it has great expressions of tropical fruit from the Citra and Simcoe and a little dank punch from the Mosaic. I used some alternative hop products like CO2 extract and Cryo hops to make some of the flavors really pop, it's a classic and straightforward WCIPA with a couple of personal touches," said Baldwin.
A beautiful production
Winged Creatures is amazing. The artwork paired with the flavor profile create a masterpiece of art and brew science. Pausing after a few sips, we reflected on what was being presented to us. We took notes of the crispness, hoppy bitterness, subtle tropical notes and the overall drinkability. Baldwin and crew did an impeccable job creating a standard WCIPA but making it high above what's considered to be standard. Bravo Wayfinder, Bravo!
---