No Comments
Colorado's Best Wild & Spontaneous Ales Blind Tasting Presented by On Tap Credit Union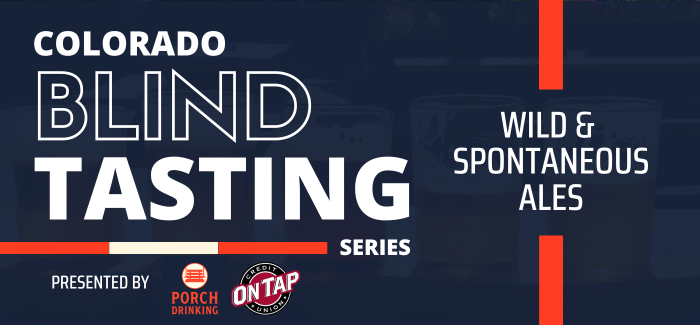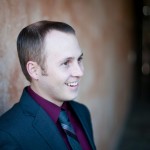 Let's get fun-ky, Colorado! Last week, we held the eighth installment of our Blind Tasting Series examining some of the best Wild & Spontaneous Ales from around the state. We received beers from 19 different breweries representing nine different counties. On hand evaluating were nine judges from all different parts of Colorado's craft beer industry.
The Blind Tasting took place at Metro State University's School of Hospitality in their special tasting classroom. Also on hand to taste alongside the judges were students from Metro's Beers of the World class. Although the students' scores were not included in the judging, they evaluated and shared their thoughts with the judges.
Now, Wild & Spontaneous Ales covers quite an array of beer styles (more on this later) but the focus is on beers that "are influenced by microbes other than traditional brewer's yeasts," according to the Beer Judge Certification Program (BJCP).
PorchDrinking's Blind Tasting Series is proudly presented by On Tap Credit Union, providing banking solutions for Colorado, breweries and beer lovers alike.
Objective & Method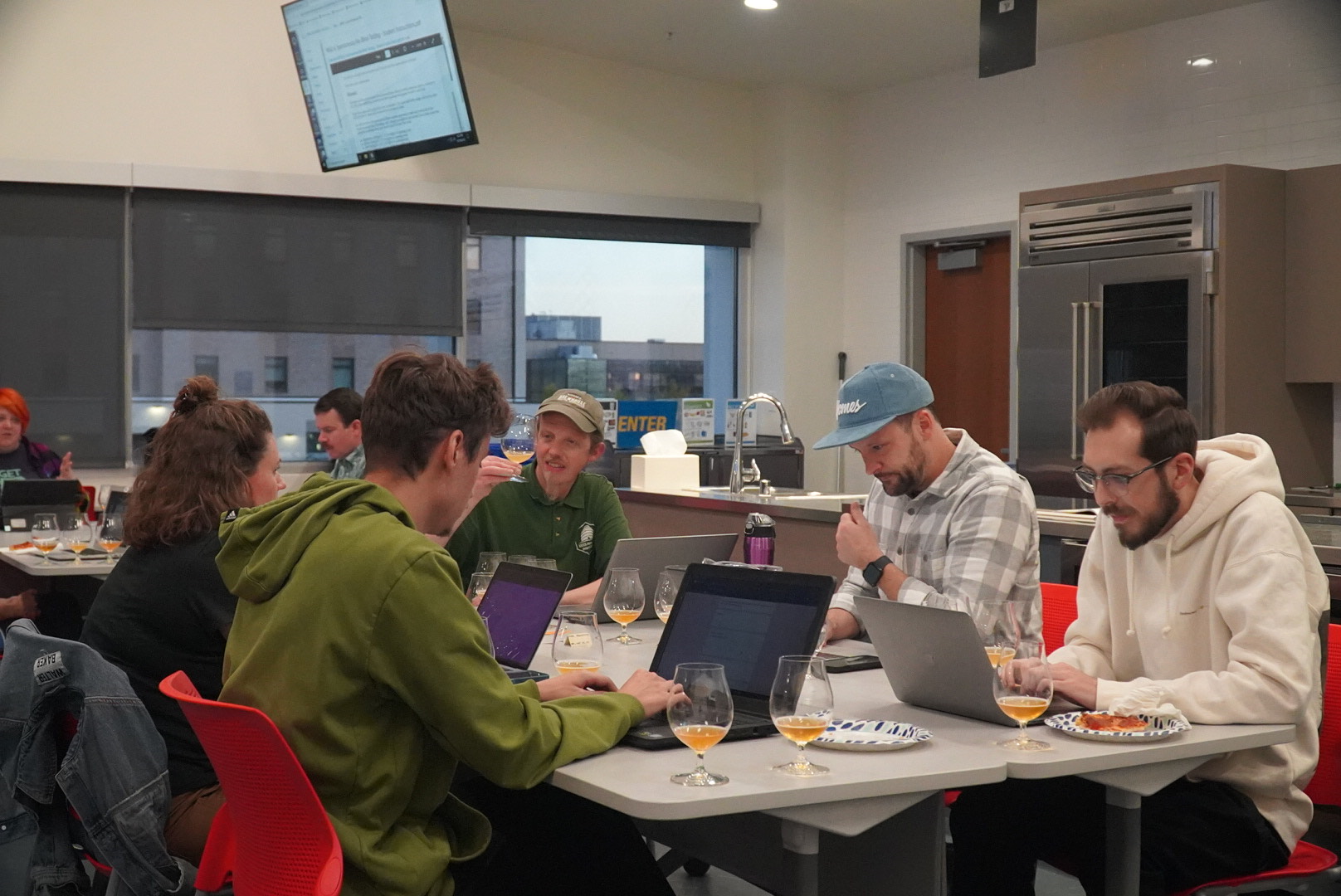 By conducting this as a Blind Tasting, we try to remove the biases and preconceived notions a judge may have about a brewery or beer. Beers are given a randomized number and numbers are changed for beers that advance a round.
Any and all sizes of breweries in Colorado were asked to submit if they had an ale that uses Brettanomyces, Saccharomyces, Sactobacillus, or Pediococcus yeasts and bacteria. Since this category is vast and styles can vary, our judges will be informed of the style they are tasting and judge aroma, appearance, and taste based on the style.
Since Wild & Spontaneous Ales covers a wide variety of styles, judges were given a subcategory the beer was in. These subcategories were: Brett Beer, Mixed Fermentation Sour, Wild Specialty Beer, Straight Sour, Flanders Red, or Lambic.
Format
The Blind Tasting consisted of three rounds.
In the first round, each judge tried 11 or 12 of the 19 beers submitted. Beers were served together with other beers of the same subcategory. Judges scored the beers on appearance, aroma, taste, and overall. Judges were then asked if they wished for the beer to advance to the next round. Beers that received 60 percent or more Yes votes to advance or had a total score greater than one standard deviation from the mean were able to elevate to Round 2.
Of the 19 beers submitted, four moved on to the second round.
In the second round, all nine judges sampled all four of the beers at the same time and judges were told again of the subcategory the beer was in. Again, judges were asked if they thought the beer should advance to the final round. Beers that received at least 50 percent of the total votes moved on.
Of the four beers that made it to the second round, three advanced to the final round.
In Round 3, judges talked aloud and discussed which beer(s) they thought deserved Best In Show and which one(s) deserved Top Marks. After some discussion, a hand vote was taken.
In the end, one beer was awarded Best In Show.
Judges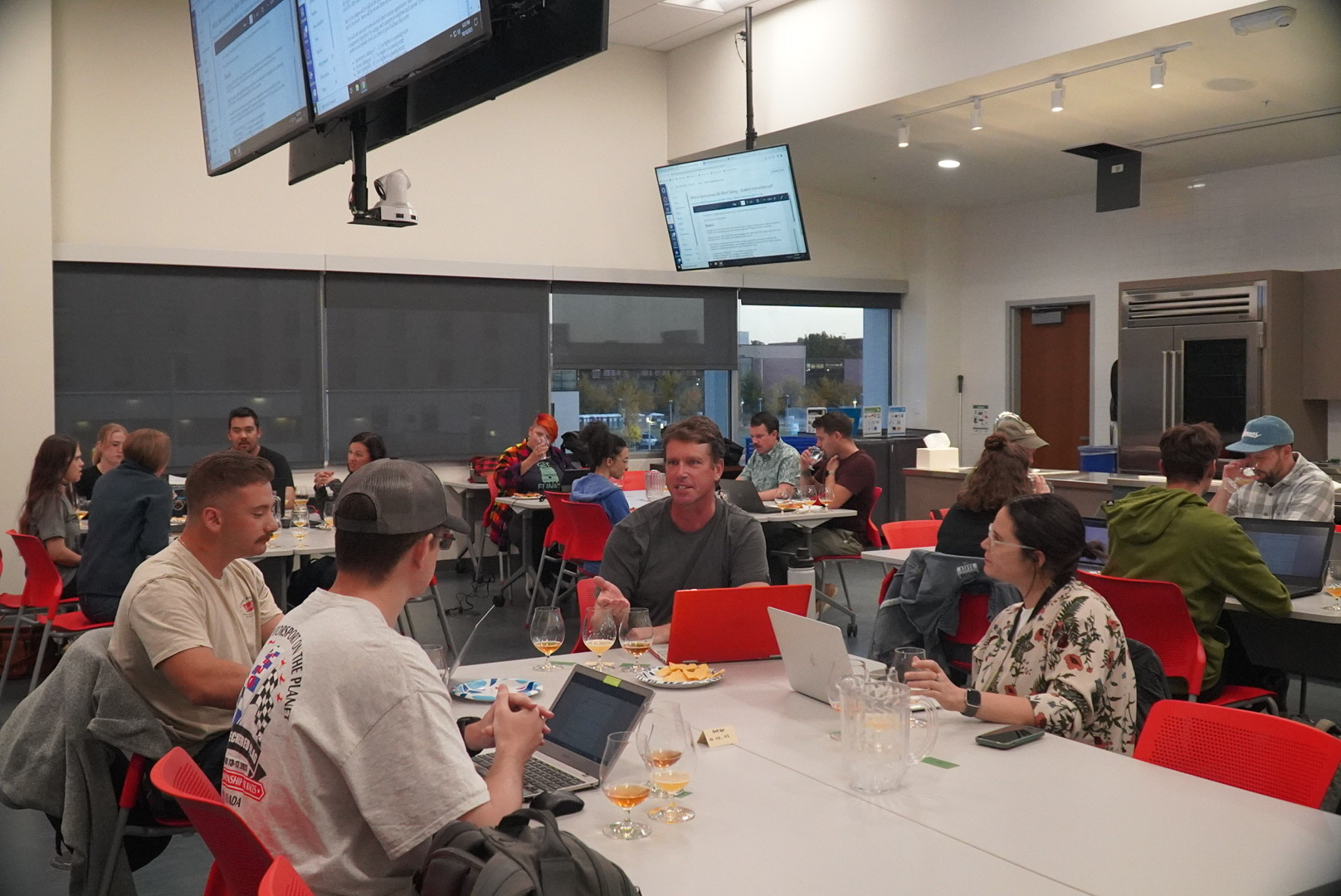 The group of seven judges comes from different areas of the craft beer industry:
Dev Adams, Advanced Cicerone
Shawnee Adelson, Executive Director for the Colorado Brewers Guild
Britt Antley, PorchDrinking Colorado Co-Editor
Ali Benetka, Integration Consultant at Doozy Solutions
John Frank, author of Beer Lover's Colorado and Axios Denver Reporter
Soren Nicholson, Colorado Brewery List Contributor
Jennie Olson, Certified Cicerone & Senior Accountant at Denver Beer Co.
Andy Parker, former Director of Innovation for Denver Beer Co.
Katie Strain, Lecturer and Lab Manager of Brewery Operations at Metropolitan State University of Denver's School of Hospitality
Results
Honorable Mentions
TRVE Brewing (Denver, CO) | First and Last and Always (Wild Ale)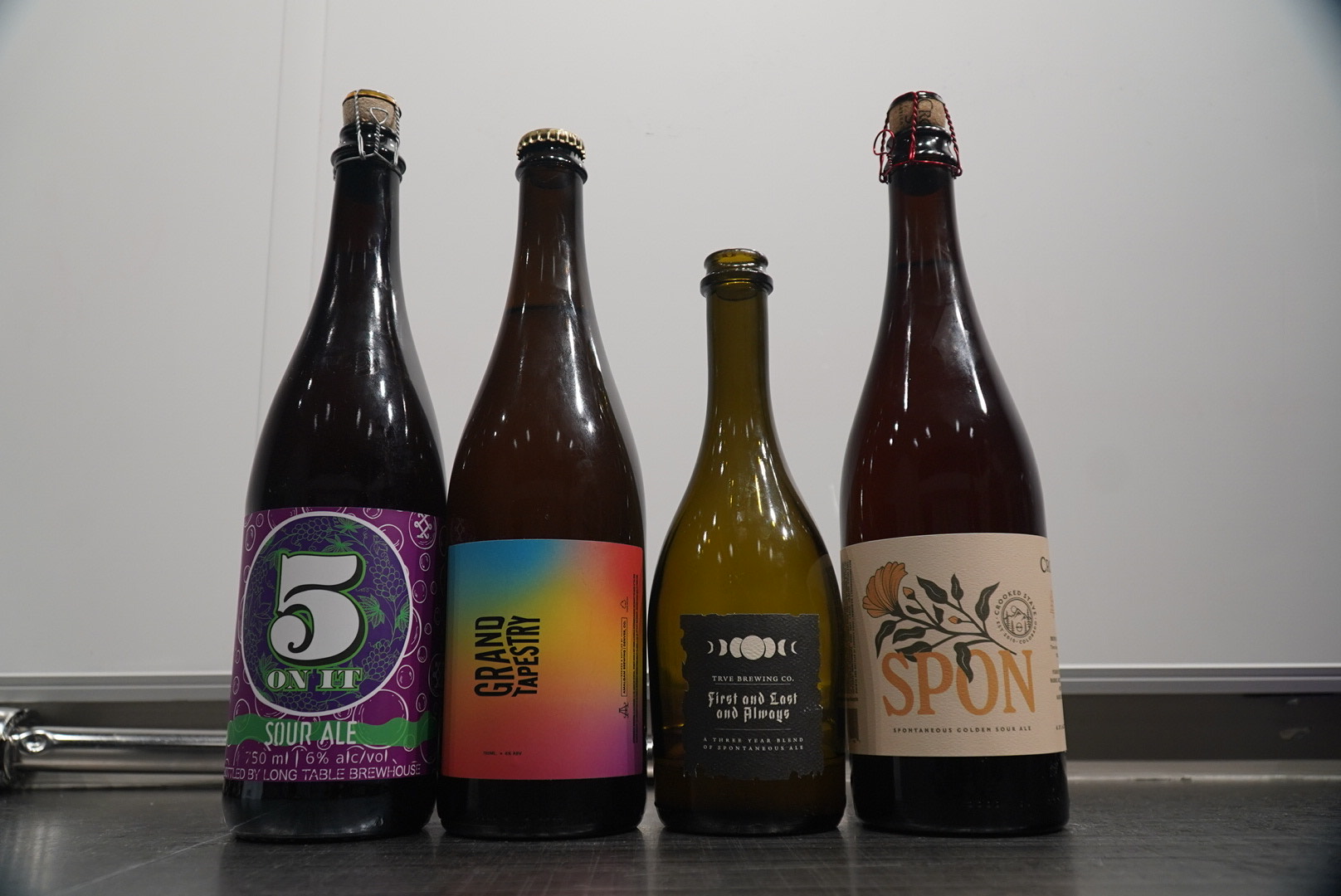 Denver's TRVE Brewing, which recently announced it is opening a second taproom in the RiNo neighborhood, notched an Honorable Mention award with its Wild Ale,  First and Last and Always. Judges noted its straw and hazy appearance, Brett aroma, and "complex, earthy, leathery, great."
Top Marks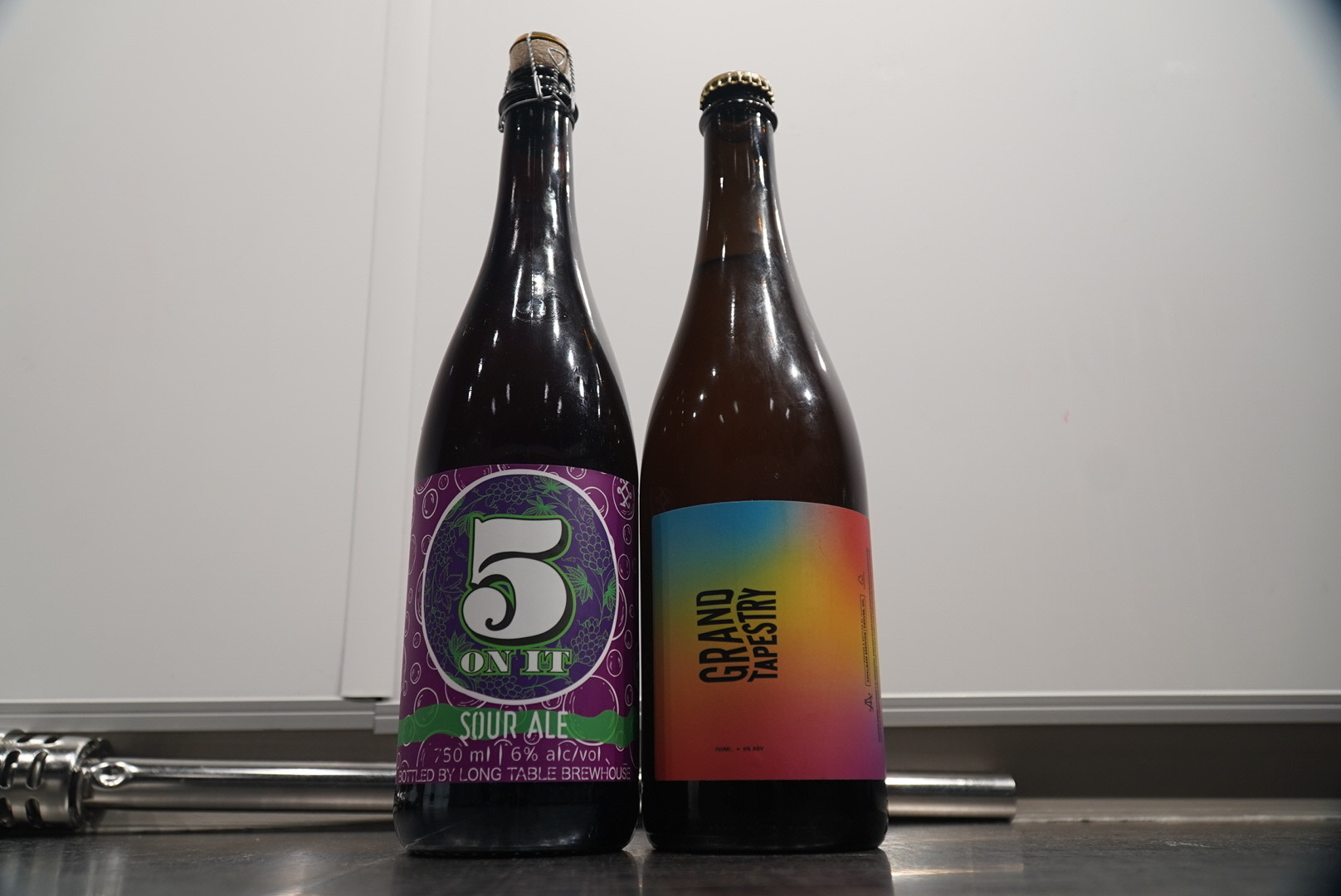 In the Top Marks category, two more Denver breweries came up big. First, is Park Hill's Long Table Brew House. Their Sour Ale, 5 On It, has a "beautiful orange color," that smells great and has a great first taste on the tongue.
Second, Amalgam Brewing's Grand Tapestry also struck our judges' fancy. One judge said, "Good sour nose, bright, under-ripe peach, granny smith apple skins, tart, effervescent. Tartness is balanced. Drinkable and pleasant." Another judge mentioned it was a "Great beer and ode to Lambic."
Best In Show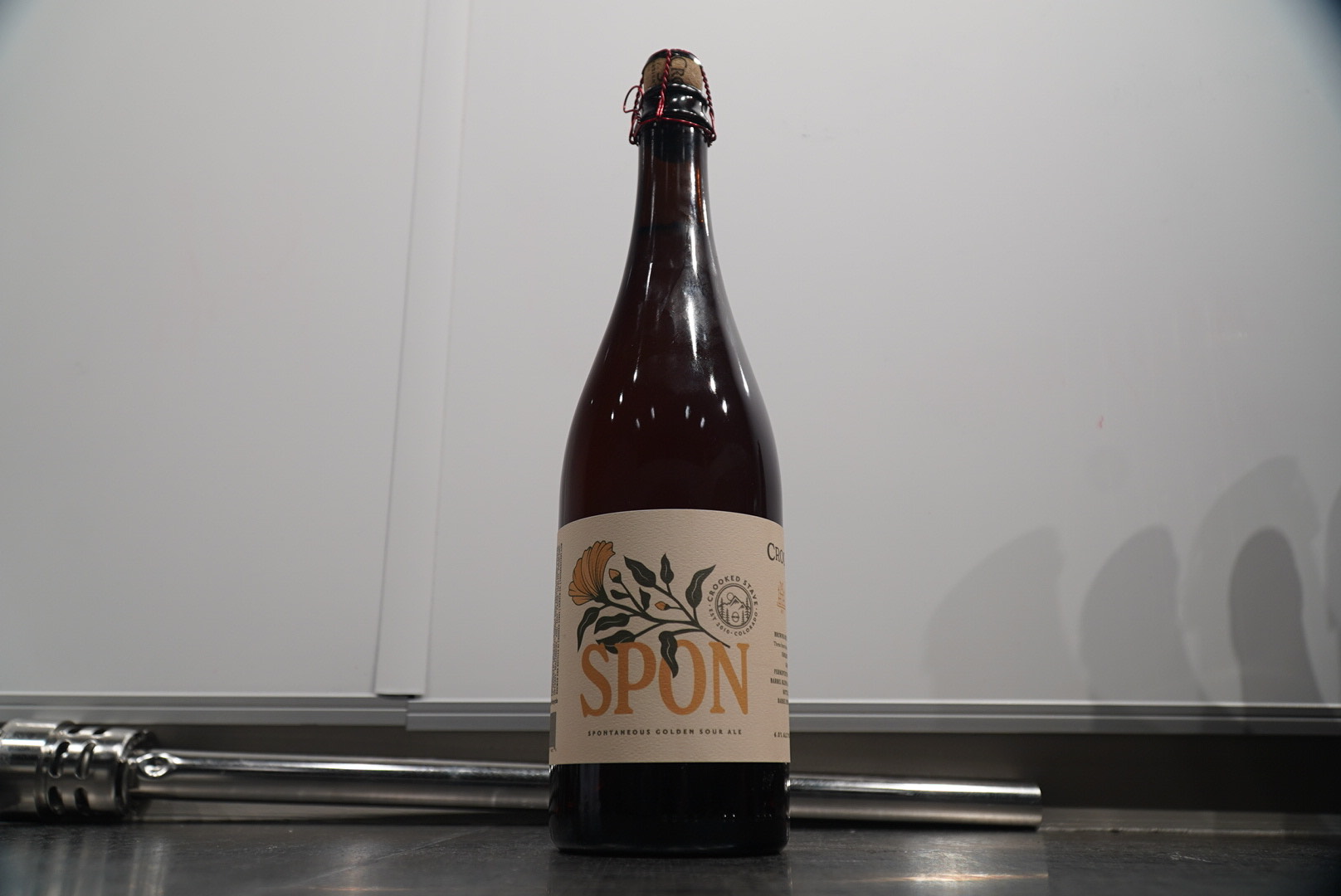 The Best In Show winner for our Wild & Spontaneous Ales was Spon by Crooked Stave. Here are some of the judges' tasting notes about Spon:
"Bold sour, with nuanced layers"
In regards to appearance, "Brilliant with a gold color"
Aromas were "very tart, green apple, stone fruit"
"A nice balance of sour and lemony citrus notes and funky fermentation notes."
Crooked Stave has tasting rooms in Denver and Fort Collins.
Up Next
The final Blind Tasting for 2023 will happen in early December and will focus on Barleywines.
---
Previous Blind Tasting Results
---