No Comments
Top Finds from Snallygaster 2023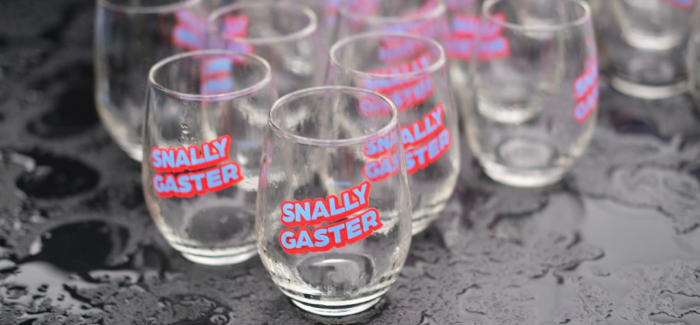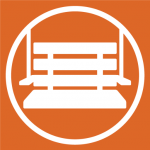 We went. We drank. We got very wet. Snallygaster 2023 is in the soggy books and lived up to its hype as a massive beer festival serving some of the best breweries and their rarest beers. While the picturesque view in front of the US Capitol building was marred by persistent rain throughout the day, spirits were not overly dampened. Great beer and great conversations with the people making the beer define what Snallygaster is all about.
While the weather was not ideal, the setup of Snallygaster was perfect for casually drinking delicious beer. The open DC streets provided ample space for maneuvering between booths, and other than long lines for the most hype of breweries and beers, the crowds were quite manageable. If one did not crave the beer everyone else wanted, plenty of breweries had no waits at all and employees who would gladly talk about their beer. Food trucks were centrally located and plentiful, allowing for simple snacking and refueling.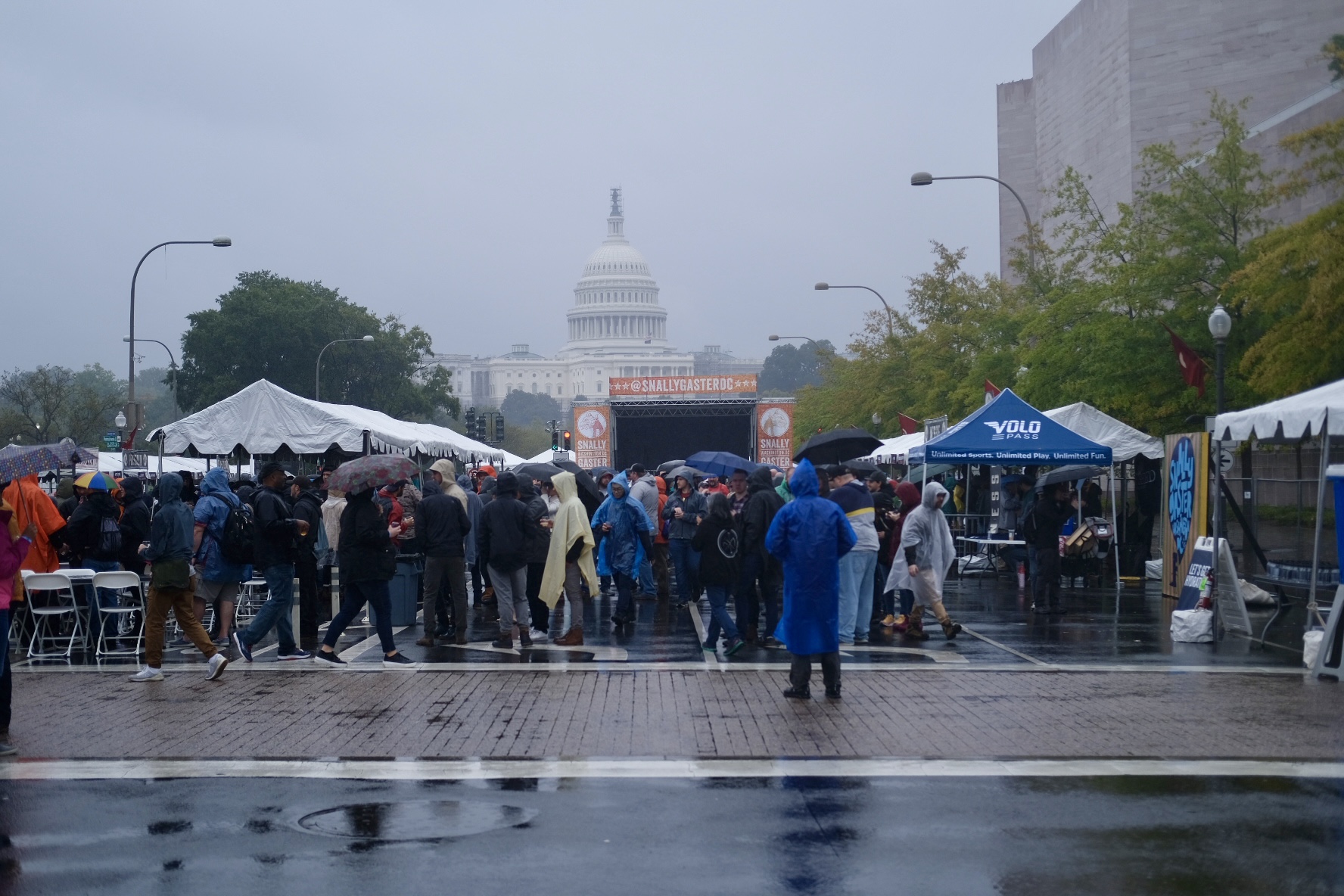 What matters most about Snallygaster is the beer, and that certainly did not disappoint. It is never advisable or typically even possible to drink every beer at a festival, but we tried our best in the name of journalistic integrity. Out of the beers we did manage to drink, here are PorchDrinking's Top Finds from Snallygaster 2023.
2004 Iris was probably the most insane beer encountered this year. A brief and rare lull in the Cantillon line allowed us to give this a taste. While the distinctive yet subtle hop character of Iris was not present, that typical Cantillon lambic blend of funk and tart was perfect after mellowing out for nearly 20 years. This beer alone was nearly worth the price of admission.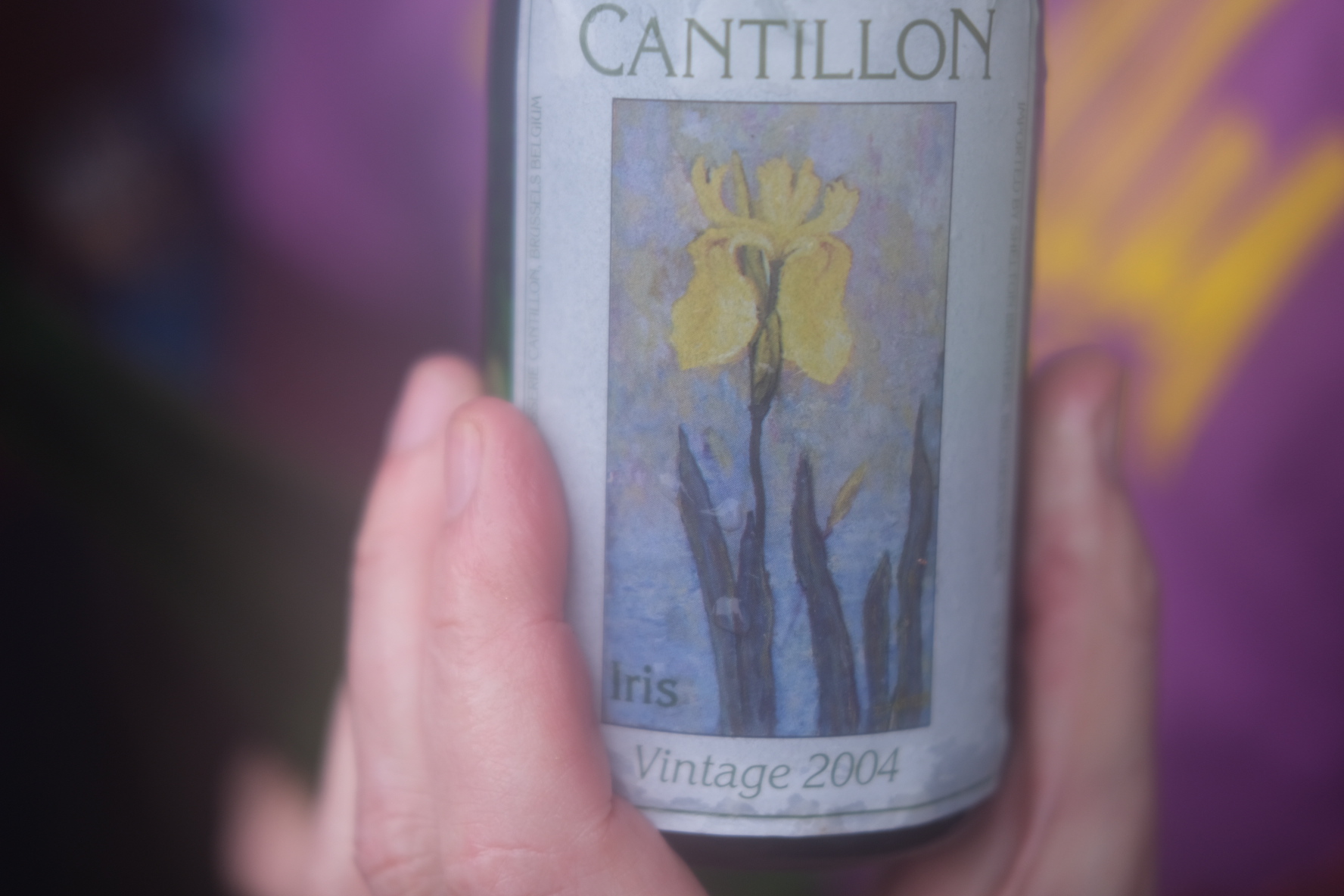 Cerebral | Reverse Engineering – Angry Chair
Little pro tip at Snallygaster – look for breweries with special timed bottle pours or who have some special bottles set aside in the back. A little conversation with the employees can go a long way. We got lucky when we visited Cerebral and spoke to Aaron Kauffman who happily opened this collab with Angry Chair featuring a blend of 12 Year Weller Bourbon and 10 Year Grape Brandy barrel aged Stout conditioned on cacao nibs and wild Thai banana. This well balanced tropical dram warms the soul on a chilly wet day.
Floodland | Collins Family (2022)
Plums and pluots in a delicately funky oak-aged farmhouse make for a refreshing sip in this treat from the Seattle brewery. Floodland are masters at this type of fruited fermentation.
Averie Swanson showcases her full repertoire of blending unusual flavors with this rye saison made with Michigan cherries, chamomile, black pepper and conditioned with honey. Dark fruit, a touch of spice and smooth floral elements define this 8.4% delight.
Mortalis was not content to only open 1 massive magnum of special Barrel Aged Stout – they opened 2 (that we were able to drink). Barrel Aged Olympiodorus (Purple Wax) had a treatment of Old Rip Van Winkle and Heaven Hill 17 year barrels before resting on cacao nibs and vanilla, yielding decadent fudge softened by some oak barrel. Peach Brandy Leto was an absolute stunner of a pastry stout. Almond cookies combined with peach brandy barrels provide for a unique combo of sweet and savory and a surprising nimbleness.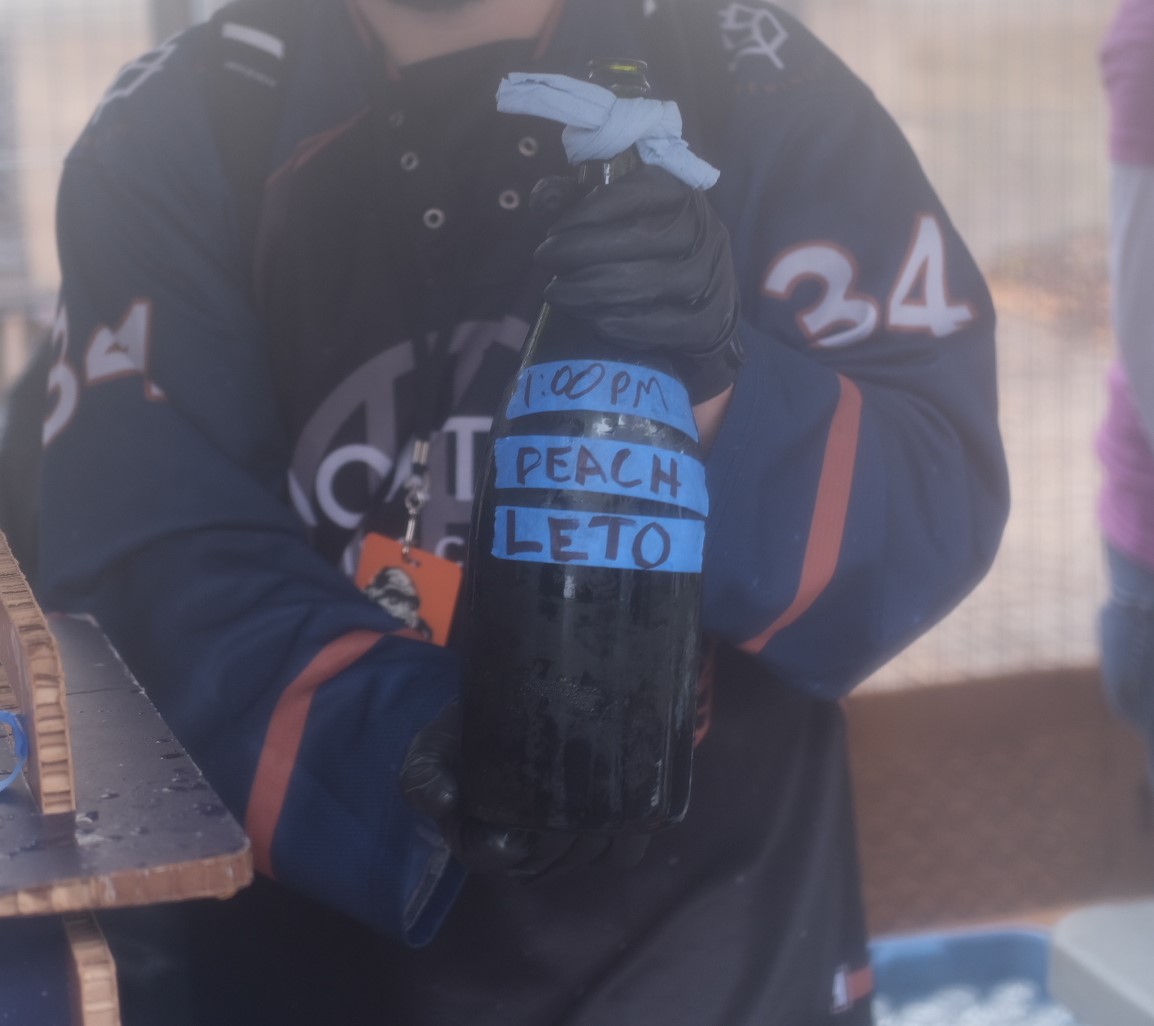 This small brewery out of New Orleans puts out some amazing easy drinking beers perfect for relaxing in the Southern heat. Snallygaster 2023 was very much not hot, but Parleaux still brought the refreshment with this mixed ferm Pilsner aged in wine barrels. Funky with light acidity, this beer is good for any occasion.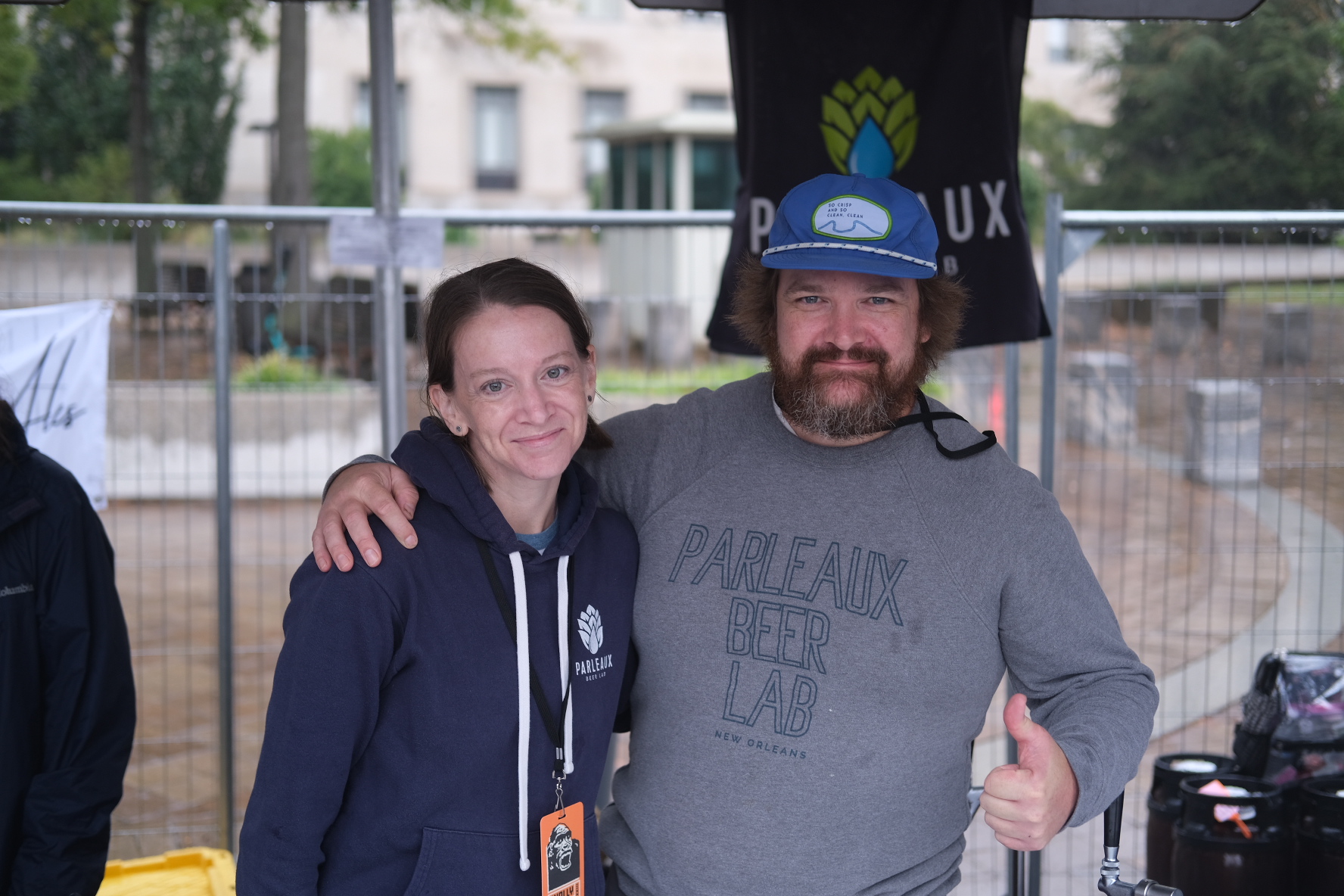 Perennial | Barrel-Aged Abraxas (2023)
A legend in the world of BA Stouts, Barrel-Aged Abraxas is the epitome of what a Mexican-inspired stout should be, seamlessly blending ancho chilies and cinnamon with barrels to create an amazingly smooth yet still spicy concoction.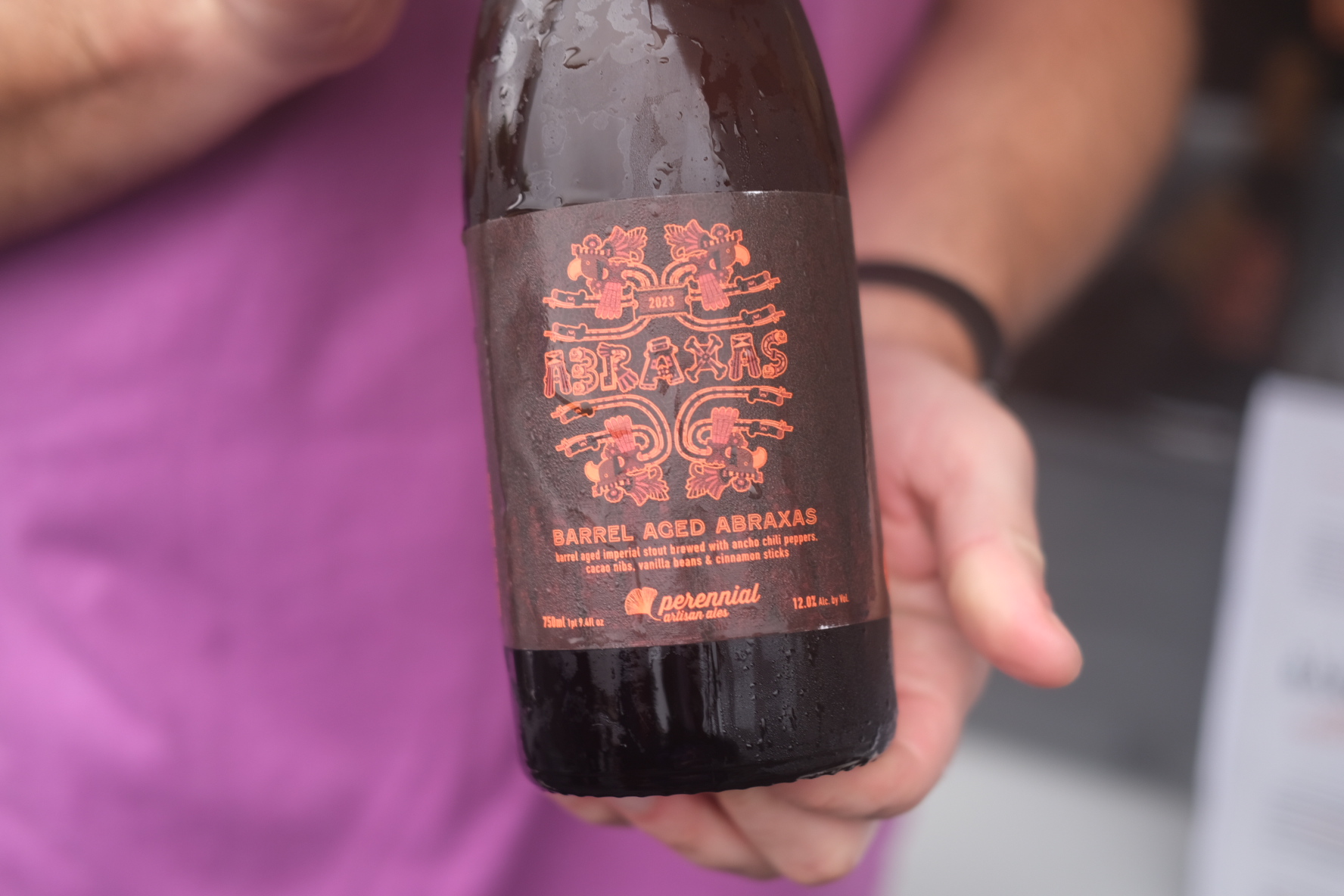 While drinking big, bold, flavorful beers is typically the aim at a beer fest, it is always wise to find something more easy drinking along the way to clear the palate and avoid burnout. Palatine Pils provides exactly that, a perfectly crushable Pilsner that lacks nothing and allows one to take a breath of fresh beer.
Xul | PB&J Mixtape
Probably the wackiest and most fun beer we got to try was this peanut butter jelly inspired sour from Xul. Intrigue got the best of us as we could not resist what this beer offered, fresh PB&J as made by your parents growing up. The crust of the bread was even a prominent flavor in the beer! This was both very cool and very well done.
---