#mortalisbrewing Archives – PorchDrinking.com
November 16, 2022 | Eric Griffin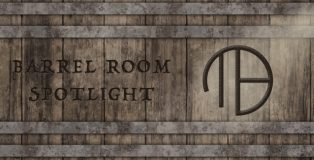 Entering the Barrel Room Spotlight for round two is another young but quickly-growing brewery out of Avon, New York. Since opening their doors in 2018, Mortalis Brewing has striven to create a portfolio of beers that both utilize the finest ingredients and break the mold to stand out in a competitive market. Beyond that, they want their beers to be enjoyed in a relaxed environment that promotes memorable and heartfelt human connection. Through this unpretentious and admirable formula, Mortalis has also succeeded in establishing a strong program of barrel-aged beers. We had the opportunity to speak with Paul Grenier, one of the co-owners of Mortalis Brewing, and really get a "behind-the-scenes" look at the inner workings of their barrel room.
February 9, 2021 | Karl Kalinkewicz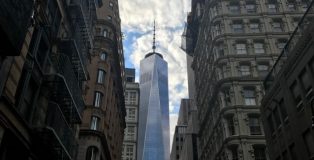 If there was one thing 2020 gave us plenty of, other than anxiety, it was the chance to focus on our local beer scenes. Without travel, and with many states relaxing shipping laws, we had plenty of time to contemplate the state of the world and social distance with our favorite brews. New York was the early focal point of the pandemic, enacting changes swifter than most other states, forcing breweries to adapt to the new NY normal. Much like how the vine has to struggle to produce the best grapes, NY breweries persevered and produced some incredible products this year, expanding their catalogs, increasing distribution and pushing boundaries. This list will highlight some of the best beers, breweries and stories to come out of NY last year. So, without further ado, we present the 2020 New York Best in Beer Year-End Honors.