No Comments
2020 New York Best in Beer Year-End Honors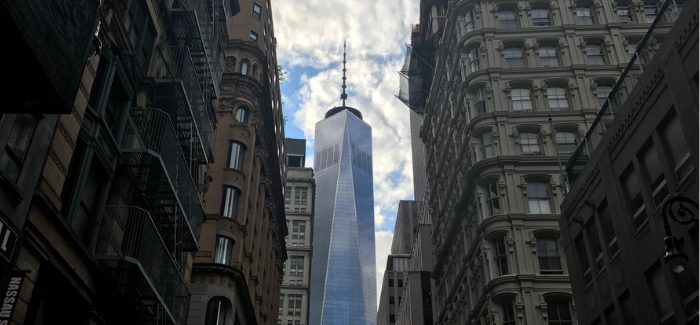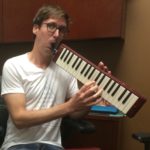 If there was one thing 2020 gave us plenty of, other than anxiety, it was the chance to focus on our local beer scenes. Without travel, and with many states relaxing shipping laws, we had plenty of time to contemplate the state of the world and social distance with our favorite brews. New York was the early focal point of the pandemic, enacting changes swifter than most other states, forcing breweries to adapt to the new NY normal. Much like how the vine has to struggle to produce the best grapes, NY breweries persevered and produced some incredible products this year, expanding their catalogs, increasing distribution and pushing boundaries. This list will highlight some of the best beers, breweries and stories to come out of NY last year. So, without further ado, we present the 2020 New York Best in Beer Year-End Honors.
Favorite NY Beers of the Year
Triple Citra Daydream is a high-watermark for the New England-style IPA from NY's current king of haze–and then they zapped it up. Creamy, juicy, yet the Citra cuts right through that 10.5% abv, this monster is simultaneously gentle and ferocious, with each sip enticing you to return to the flavor pit to fight some more.
View this post on Instagram
This showcase sums it up, but this confirms Suarez's status as the masters of clean crushables. The fact that they took the same principles behind their Pilsners and Wild Ales and transferred it over to an English Mild deserves recognition.
Hudson Valley has been pushing the envelope with their Sour IPAs for a few years now and each release presents palates with new surprises. Tradewinds II, with milk sugar, banana, pineapple, molasses, blackberry and orange peel and hopped with Citra and Motueka, could have been the draft in a nightmare version of Candyland. Instead, this refreshing beer was balanced and intriguing with every sip, and the perfect pool beer for this year's longer than usual NY summer.
Mortalis has been lighting up the trade boards like their last name was Griswold and any host of their beers could have made this list. If you're a pastryfile, try and get your hands on some of these Western NY gems ASAP. This beer is sleek and sultry, just skirting the edge of sweetness thanks to that toasted coconut and excellent barrel choice.
Honorable Mentions
Best NY Beer Events (Virtual or Otherwise in 2020)
Other Half Pastry Town
In hindsight, this March 7 event ended up being beer festivals' last stand and what a way to go out. Featuring a who's-who of saccharine fiends, this festival had everything one could desire if you find confectionary beer sexy.
Suarez Fundraisers
The Suarez on-site bottle list may be the best reason to make your way to the Hudson, NY area at some point in your life, but the COVID-19 pandemic put a stop to friendly bottle shares in the taproom. Making lemonade out of the rotten lemons that 2020 gave us, Suarez used their library stockpile to raise money for some great causes, such as Kite's Nest and Rolling Grocer 19. It's a win-win, with donations helping the local community and lucky supporters winning great collections of fine bottles.
View this post on Instagram
Best New NY Breweries
Opening up on a scenic 700 acres in the refurbished administration building of a Roosevelt pet project reform school for boys, The Drowned Lands was able to quickly establish themselves at taprooms around the state. While Harvest Kill made it onto the honorable mentions list this year, a diverse offering of IPAs, Sour IPAs, Pilsners and foeder-aged Saisons made every trip to The Drowned Lands a delight.
View this post on Instagram
Just a stone's throw away from The Drowned Lands, Tin Barn swung open its doors this year with head brewer Lauren Van Pamelen quickly establishing herself as one of the state's up and coming brew talents. With delectable sours and hazys, and plenty of space to social distance behind the barn, Tin Barn proved to be a welcome respite after months trapped inside.
It wouldn't be hard to assume the mantle of Manhattan-proper's best brewery, but this Soho spot has arrived on the scene with beers a-blazing. Finally, Manhattanites won't have to schlep out to Brooklyn or Queens to get some fresh suds.
Honorable Mentions
NY Breweries Who Made The Biggest Moves in 2020
A repeat offender on this list, Other Half managed this year to not only celebrate the one-year anniversary of their Finger Lakes location, but their covert ops also established a base in DC to continue their plans for domination. With increased production facilities, OH has increased both distribution around the country and variety of beers available. At one point this fall, the Brooklyn taproom had more than 70 unique beers available for to-go orders!
Similar to Other Half, Equilibrium made some big moves in increasing distribution, now shipping personal orders to nine additional states and DC. With some of the best fresh IPAs in the country and high-profile collaborations with some brewing juggernauts in recent months like Bottle Logic and J. Wakefield, you can imagine demand will just continue to grow as more and more people get a chance to be impressed by EQ.
Go search Mortalis on Untappd right now, sort beers by highest-rated and your eyes might widen in disbelief. In a very short amount of time, Mortalis has established itself as NY's most-hyped brewery, and there's no indication that hype is going away any time soon.
Honorable Mention
NY Breweries to Watch in 2021
The closest thing you can get to the finest MA or VT IPAs without crossing state lines, Fidens crowlers are the jewel of the Capitol Region. Recently collaborating with Equilibrium and Mortalis, expect to see this brewery explode in the coming years.
View this post on Instagram
A small outfit just up the road from Hudson Valley Brewing Company in the exceptionally named Wappingers Falls, Obercreek is quietly perfecting the holy trinity of Wild Ales, IPAs and Stouts. There's no way this brewery will be able to avoid the trendy Dia Beacon/Storm King weekender crowds for long.
Keeping in the company line that all new breweries need to establish themselves with solid NE IPA offering, Unified made the transition this year to the next level combining their love of fruited sours and hoppy offerings for the Played Under Protest series. Watch for this small brewery outside of Saratoga Springs to draw more attention once the tourists start flooding in for the race track (hopefully) this next summer.
Biggest Story of the Year
The feel-good story of the year has to be Common Roots Brewing Company re-opening their beautiful new space after a fire decimated their brewery in 2019. Showcasing the best of the beer community, many local friends helped to raise the funds through events and other initiatives to get Common Roots back on their feet. While the taproom is still only open for to-go orders, we can't wait to sit down in the new space and cheers this effort.
View this post on Instagram
Bold Predictions for 2021
Makeshift Outdoor Spaces Will Stay… and People Will Get Creative
Governor Cuomo's various mandates for restaurants and bars have permanently created a smorgasboard of hastily erected "outdoor spaces." As dining suddenly moved outdoors for large portions of the year, especially in the city, seeing street parking transformed into al fresco dining was jarring at first. Re-imagining these temporary spaces as something more permanent will give owners the chance to have more room in a place where square-footage comes at a super-premium and we'll see some creative uses of these street spaces as the weather warms in the spring.
Less Kegs, More Cans
Many breweries in NY have transitioned to a takeaway-only model and many beer bars have been reporting that no one is kegging at the moment. From a financial standpoint, it may make sense for breweries to focus on canning over kegging, knowing that staffing and preparing for on-site visitors who will just have a pint or two may be harder to justify in the already very tight books when we've all become accustomed to paying $20 for a 4-pack and heading out. With relaxed shipping rules in the state, cans and crowlers are going to be the most common way we consume fresh beer over the next year.
Sour IPAs as Taproom Standards
Hudson Valley Brewery set the standard and, as the beer community becomes more at ease with heavily fruited beers, expect the Sour IPA to be the new NEIPA. Every brewery will have one, and you'll start seeing these more often at bottle shops and on tap lists. Newer breweries like The Drowned Lands and Unified Beerworks have already started dabbling, so get ready for an onslaught of fruit in 2021.
---