No Comments
Barrel Room Spotlight | Mortalis Brewing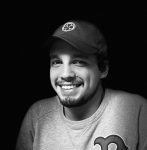 Entering the Barrel Room Spotlight for round two is another young but quickly-growing brewery out of Avon, New York. Since opening their doors in 2018, Mortalis Brewing has striven to create a portfolio of beers that both utilize the finest ingredients and break the mold to stand out in a competitive market. Beyond that, they want their beers to be enjoyed in a relaxed environment that promotes memorable and heartfelt human connection. Through this unpretentious and admirable formula, Mortalis has also succeeded in establishing a strong program of barrel-aged beers. We had the opportunity to speak with Paul Grenier, one of the co-owners of Mortalis Brewing, and really get a "behind-the-scenes" look at the inner workings of their barrel room.
Defining the Mortalis Program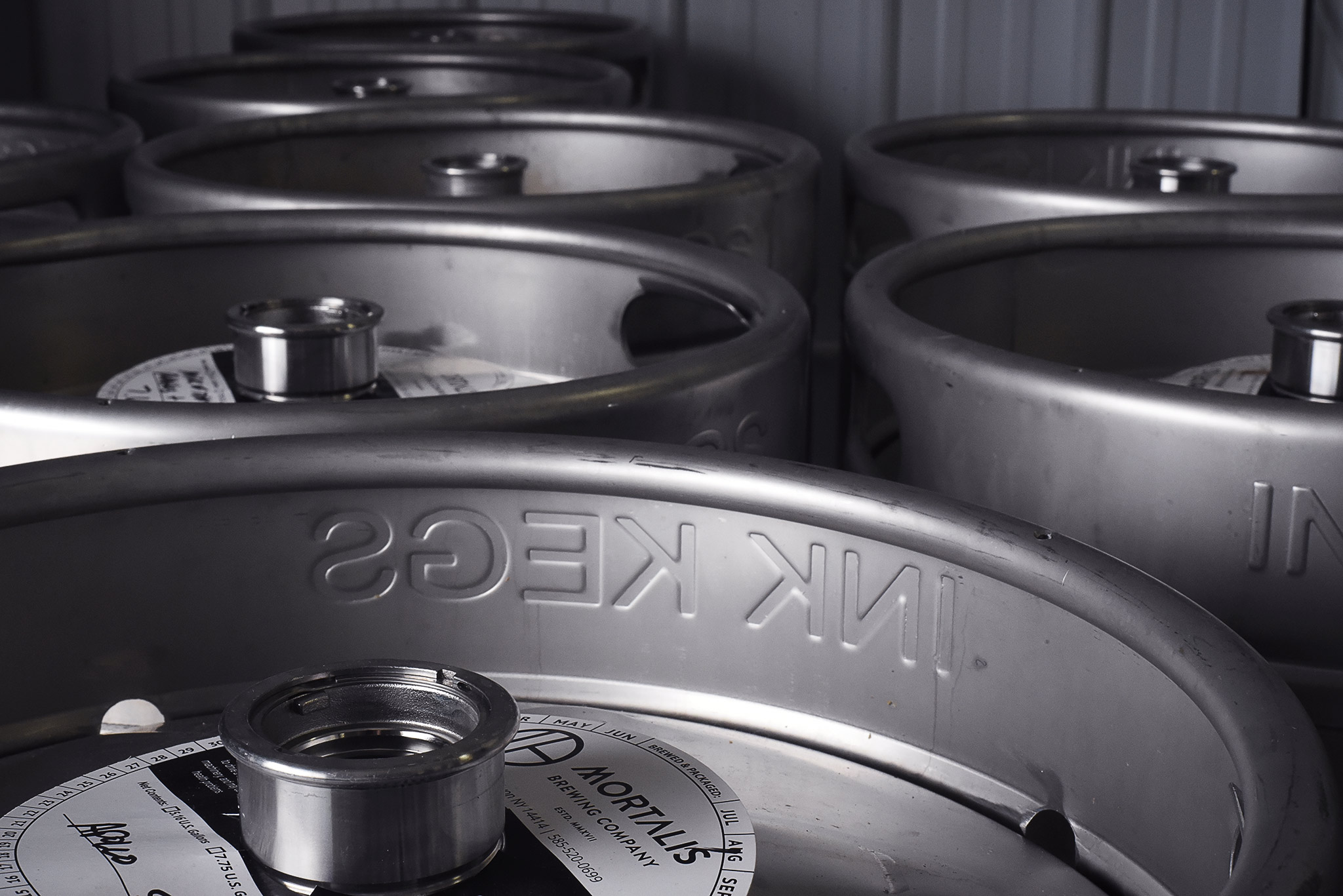 It's important when talking with the minds behind these barrel-aged beers to gauge how they prioritize barrels and adjuncts during the brewing process. According to Paul, for him and the brewing team the process is rarely ever straightforward.
"What is barrel? What are you looking for? People always assume that when they get no barrel flavor, the majority of people out there are just missing a 'Bourbon heat.' The vanilla, the cherry, the tobacco, that leather… all the different tannins. That's what barrel flavor is."
It is a golden ratio that is always the most difficult thing to achieve. Walking that tightrope between the balance of barrel and adjunct is not always easy to nail. At times, some of their beers need a little more age on them; time to let more prominent adjuncts such as coffee or coconut mellow out so the barrel can integrate. While the brewers at Mortalis strive for that perfect blend, at times it can seem unattainable. To combat this, a recent expansion of their barrel room has provided much more space for beer to be put into barrels compared to previous years. It's allowed time for extended aging and blending, which according to Paul, is the way of the future for Mortalis. The prospect of more freedom to age and blend is a very exciting one for Paul, Josh, and Dave.
Barrel & Malt
Shifting the discussion to the base beers used for barrel aging, it was interesting to learn about their complexity. They utilize more than 10 different grains for their mash bill, having spent a lot of time playing with different combinations and varieties to get the recipe just right. Paul stated, "if you don't know why it should be in your grain bill you should take it out". There are definitely specific grains and qualities that they really look to highlight in their higher-gravity stouts, and nailing down that perfect base beer recipe is crucial to achieving those complex nuances.
Obtaining the barrels themselves can also be an obstacle in the process. For Mortalis, relationship development is a huge deal. While volume always matters when purchasing from brokers, getting involved with local business and liquor stores who often have the opportunity for barrel picks plays a huge role in opportunities for more exclusive and unique barrels. Having the chance to obtain barrels that held top-tier proprietary blends can set a beer apart from so many others. Additionally Paul, Josh, and Dave found that while utilizing local distillers is undoubtedly a more unique and intimate collaboration, a lot of those distilleries will inevitably be lacking the age, depth, and character of what they are looking for specifically in a barrel.
Partnerships are another way breweries are able to stand out and create unique barrel-aged experiences for their consumers. Mortalis is beginning the process of something similar as well, currently going through palettes of smaller barrels from local distilleries in the hopes of finding hidden gems that they can find the right use for. Paul admitted that while this phase is a lot of fun and hugely rewarding, there's always the fleeting reminder that it'll often take years before they really are able to find out if the barrels they've chosen imparted the characteristics that they'd hoped for in the beer it was filled with. Patience is surely a virtue when selecting the right partnership.
Letting the Liquid Speak for Itself
Mortalis was incredibly generous in sending a selection of varied barrel-aged beers to review as part of the Spotlight. As is customary with the series, they deserve to speak for themselves. One thing that rang true for each beer was a great finishing gravity, drinking smooth and viscous regardless of adjuncts.
Perun II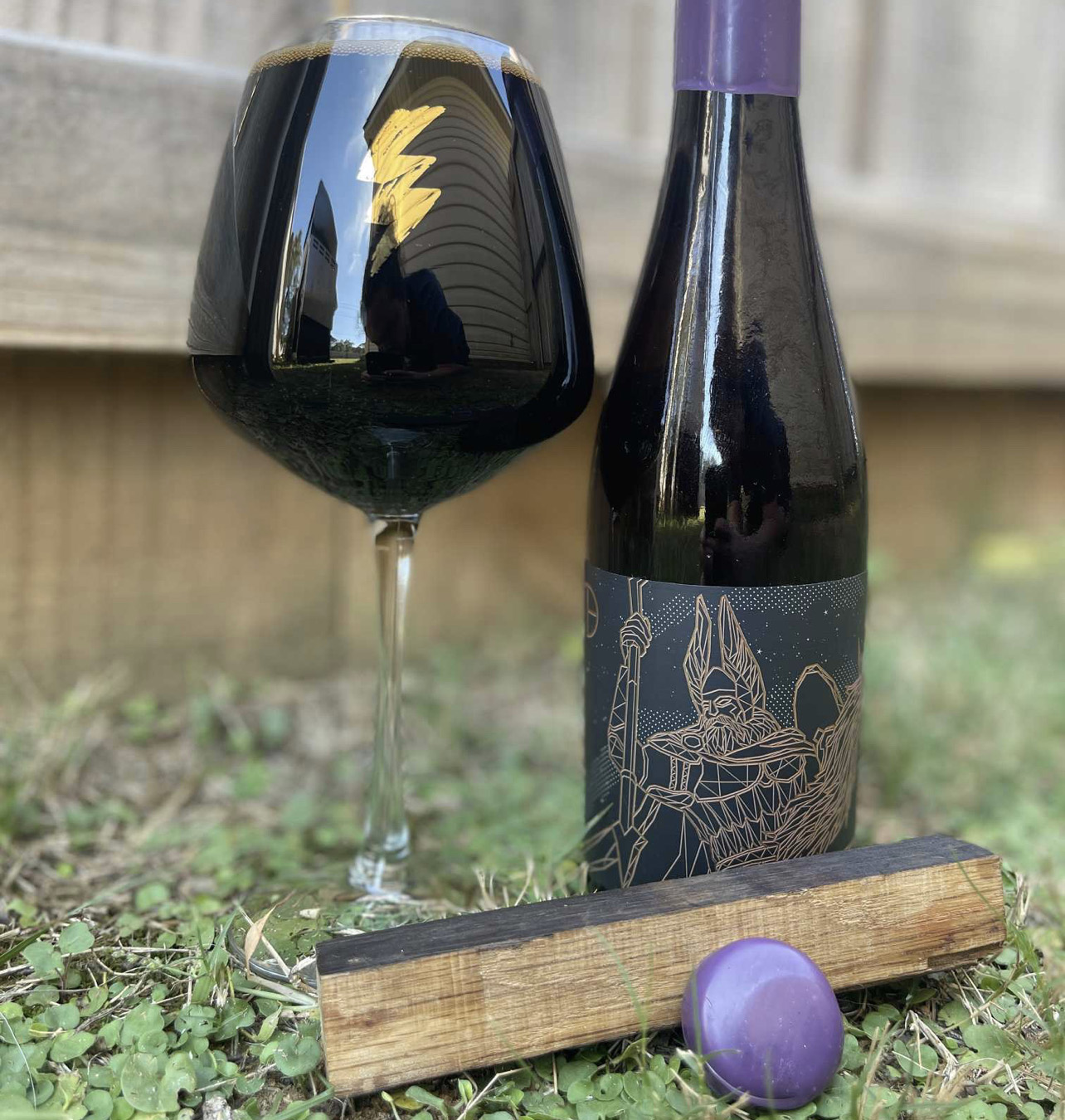 Perun was unique in that it was the only non-adjunct stout included for review, and a fantastic example of how many different flavors and aromatics that a barrel can impart in a beer. It was brewed exclusively for Rochester Elite Barrel Pickers, and aged in both Perun III and Perun IV small format Hillrock Rye barrels for 286 days before packaging.
Straight from the bottle the nose comes forward with stewed dark fruits and dark baking chocolate. Once poured, added complexity and richness brings notes of cocoa powder, vanilla extract, and brown sugar. The palate mirrors many of the same qualities as on the nose. An initial hit on the palate with booze-soaked fruit, and finishing with lightly bitter cocoa nibs, bread crust, caramel, toasted oak, and a touch of chocolate covered cherry. As the beer continued to bloom in the glass, we also noticed notes of pipe tobacco. On the finish was a noticeable but pleasant boozy warmth felt all the way down.
Pear Brandy Leto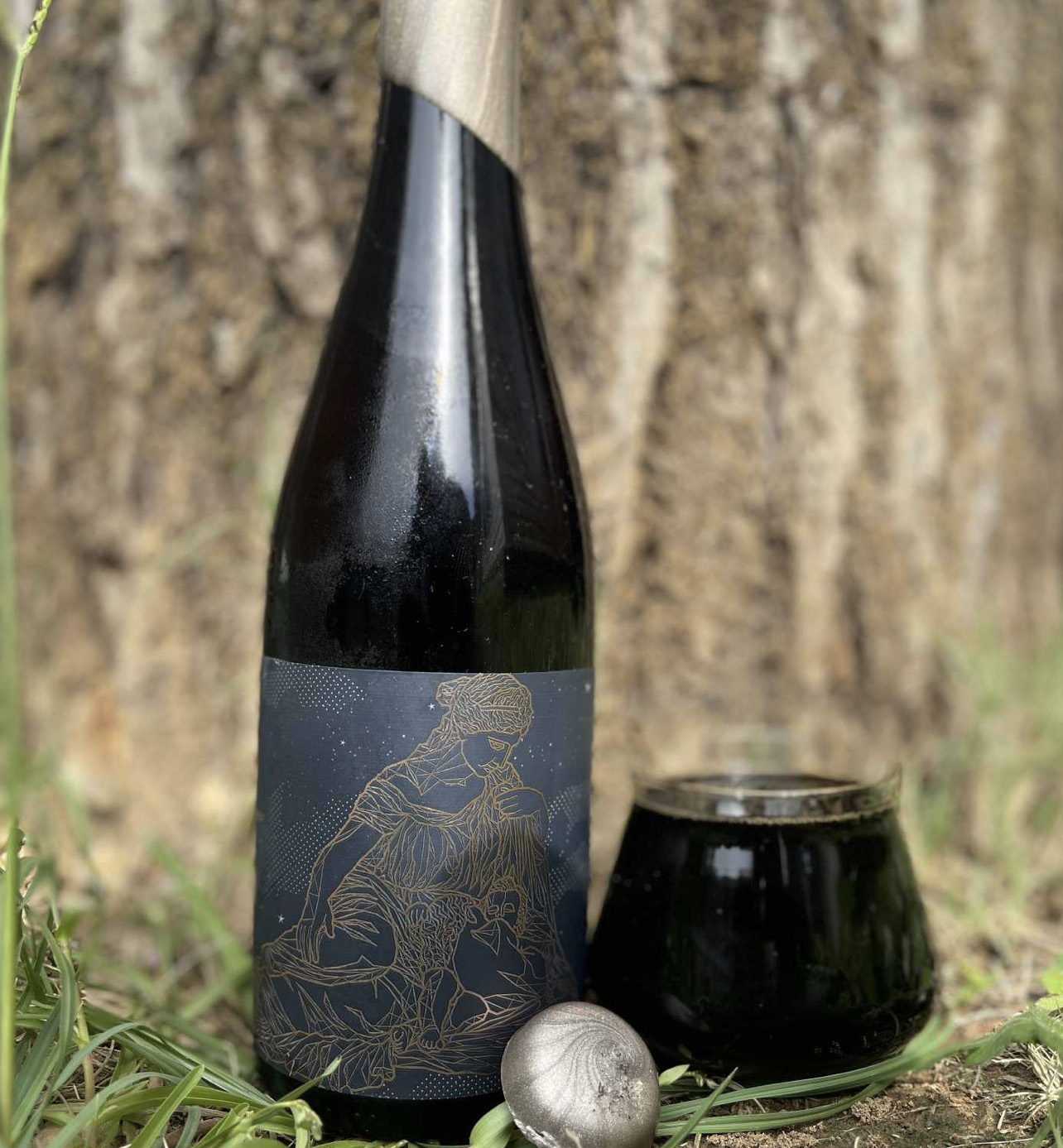 Likely the most recognizable and well-known beer on this list, Pear Brandy Leto has not only become the most sought after Mortalis offering to-date, but it is also a very meaningful beer for them. A collaboration with one of their original Kickstarter supporters, Mama Lor's Cafe, this batch of Leto was conditioned on fresh almond cookies baked right at Mama Lor's Cafe. It was then aged in an 8 year Pear Brandy barrel. This variety of brandy barrel is very hard to procure, and it was because of the connection with Mama Lor's that they were able to establish a relationship with their providing distiller. Additionally, it takes anywhere from 5 to 8 years to obtain one, which only adds to its exclusivity and why it's so seldom used.
It's to be noted the touch of irony to the name Leto… the Goddess of Motherhood and Modesty. A title both fitting and unfitting for this monster of a beer.
The nose is sweet and rich, bringing clear notes of marzipan and Funfetti cupcakes. Collectively agreed upon to be one of the best noses on a beer we've ever experienced. There's a bit of a cream liquer component that lingers as well.
The palate brings similar notes as found on the palate, but with distinctly more barrel influence. You get that cream cheese frosting and marzipan shortbread cookie flavor, but to accompany it is a subtle yet distinct floral / spiced component on the back-end. Hints of cardamom and candied orange peel float into the foreground as the the initial sweetness fades. Accompanying closely is a great boozy warmth on the tail. This one is the showstopper you hope it will be going in. It's unique in the influence it took from a rare type of brandy barrel, with the perfect balance of adjunct in the form of almond cookies to balance out that soft yet noticeable influence from the barrel-aging.
Barrel-Aged Kratos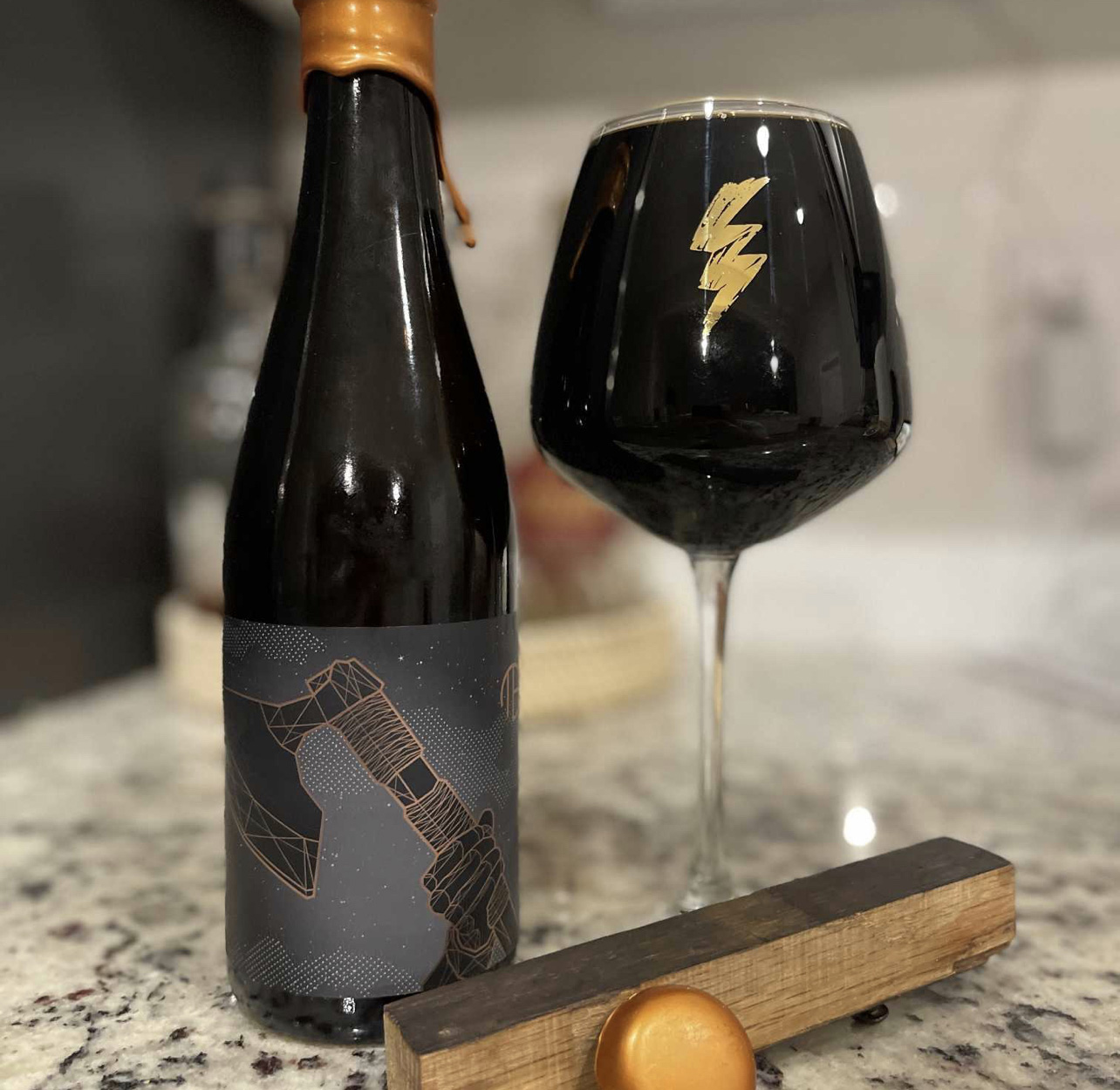 This Imperial Stout was aged for 17 months in a store pick Taconic maple finish barrel. Additionally, it was conditioned on in-house roasted peanuts, Dominican reserve cacao nibs, and marshmallow.
Right out the gate the nose is rich, decadent Brownie batter. The peanut butter component takes a minute to open up, but once it does the peanut butter cup vibes shine. The palate is straight up peanut butter brownies. Sweet but not cloying, with that barrel imparting an awesome heat. On the tail you're left with subtle tannin.
With some time in the glass, the beer continues to develop nicely. Peanut butter molten lava cake all day. To give it a familiar comparison? It tastes like a chocolate-forward vanilla stout with a shot of Skrewball dropped straight in. A truly unique expression of these three adjuncts.
Barrel-Aged Thanatos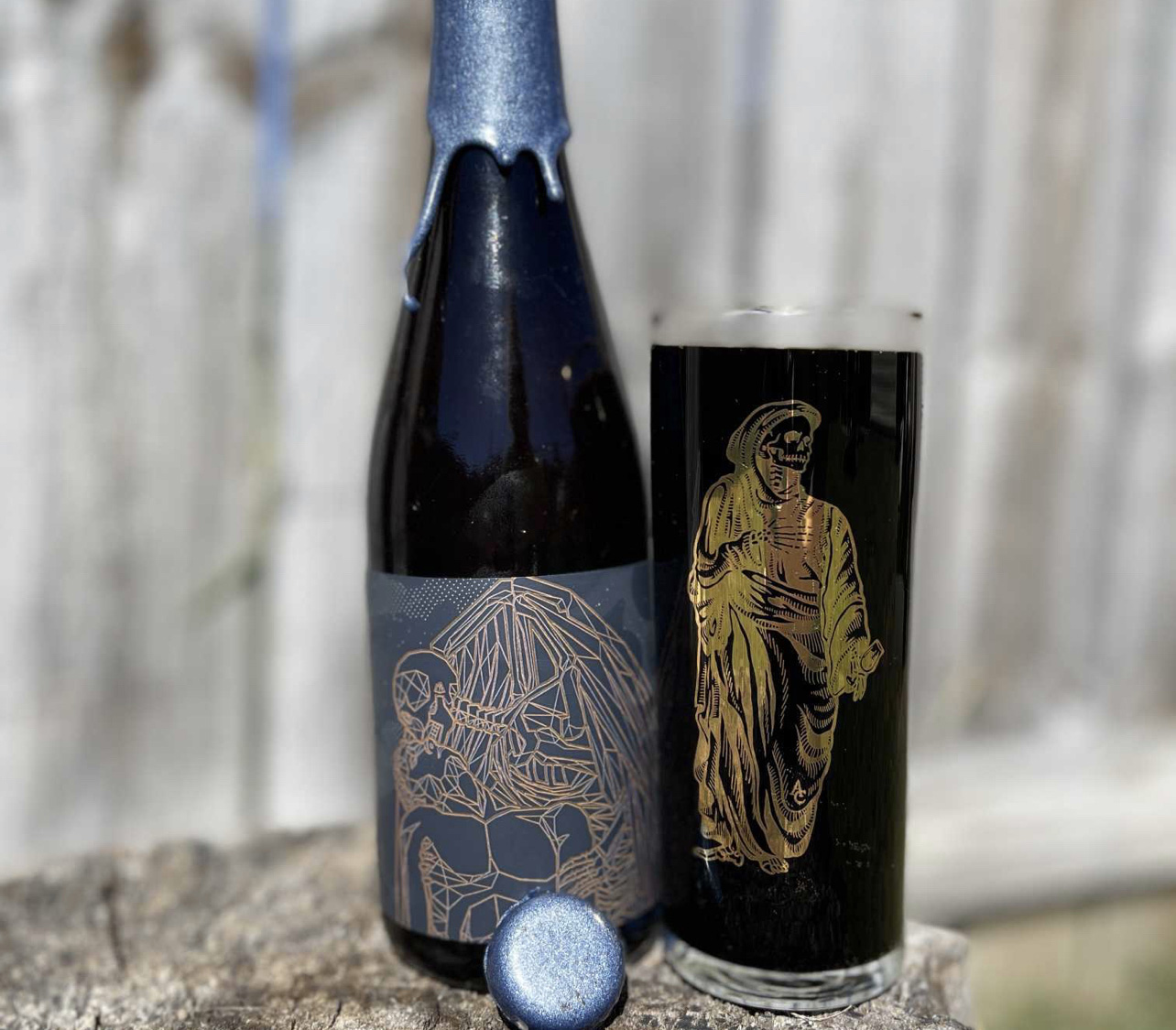 Thanatos showcases a rich, chocolatey base that was aged 14 months in a Four Roses store pick barrel. It was then conditioned on fresh, locally baked cinnamon swirl coffee cakes.
Right away on the nose is the unmistakable aroma of Little Debbie coffee cakes. Notes of vanilla bean, cinnamon, and fresh streusel all ring true. The Palate brings more of the same. Distinctly more bitter on the palate from the spice, but it's not overbearing and trails off quickly. The barrel on this exhibits its influence primarily through the heat on the back end, but the bitterness imparted by the cinnamon really helps to bring out an oaky, almost tannic dryness. Also getting some notes of boozy burnt caramel. Cinnamon can be a fickle mistress, but this was undoubtedly a great example of a restrained, balanced barrel-aged pastry profile.
Barrel-Aged Selene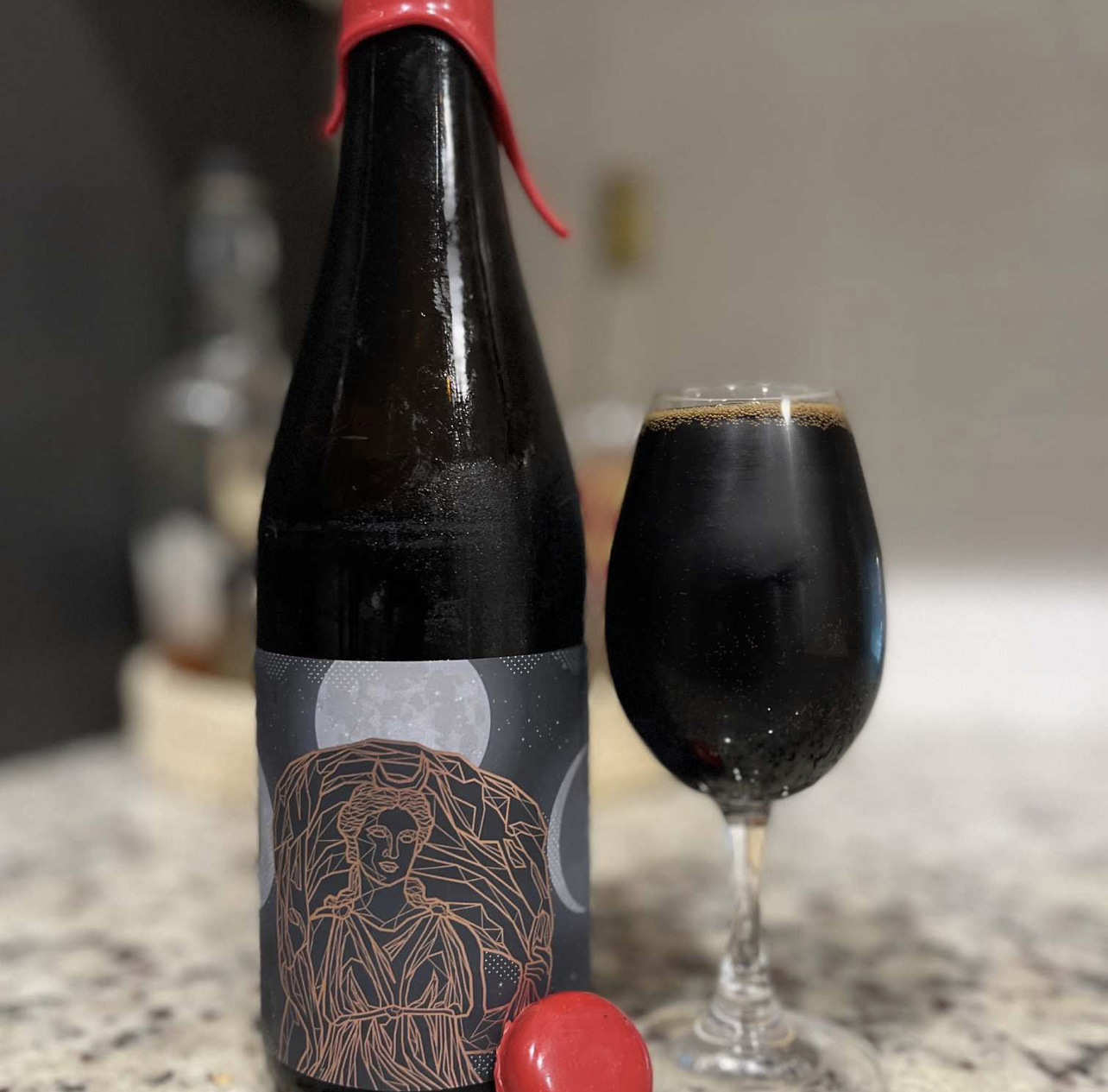 Selene was aged in Port barrels for 12 months and then finished in maple syrup barrels. The original release was a collaboration with 3 Sons Brewing
Port is one of those barrels that is very polarizing. Many aren't able to appreciate its influence, others don't like its more tannic, dark berry influence, and some love it. We'll lead by saying this was a fantastic example of a Port barrel-aged stout.
The nose leads with aromas of chocolate covered raspberry, vanilla, & caramel apple. Once on the palate you're hit initially with a tart, tannic punch. However the flavors develop beautifully, bringing notes of toasted caramel, Bordeaux cherries, raspberry jam, and tailing with mildly dry spiced rum. There is a warming, subtly bitter tail with a pleasant yet sharp hit from that 14% ABV. A truly unique and complex experience that may not be for everyone. That said, it is a fantastic example of Port influence on the style.
Barrel-Aged Icarus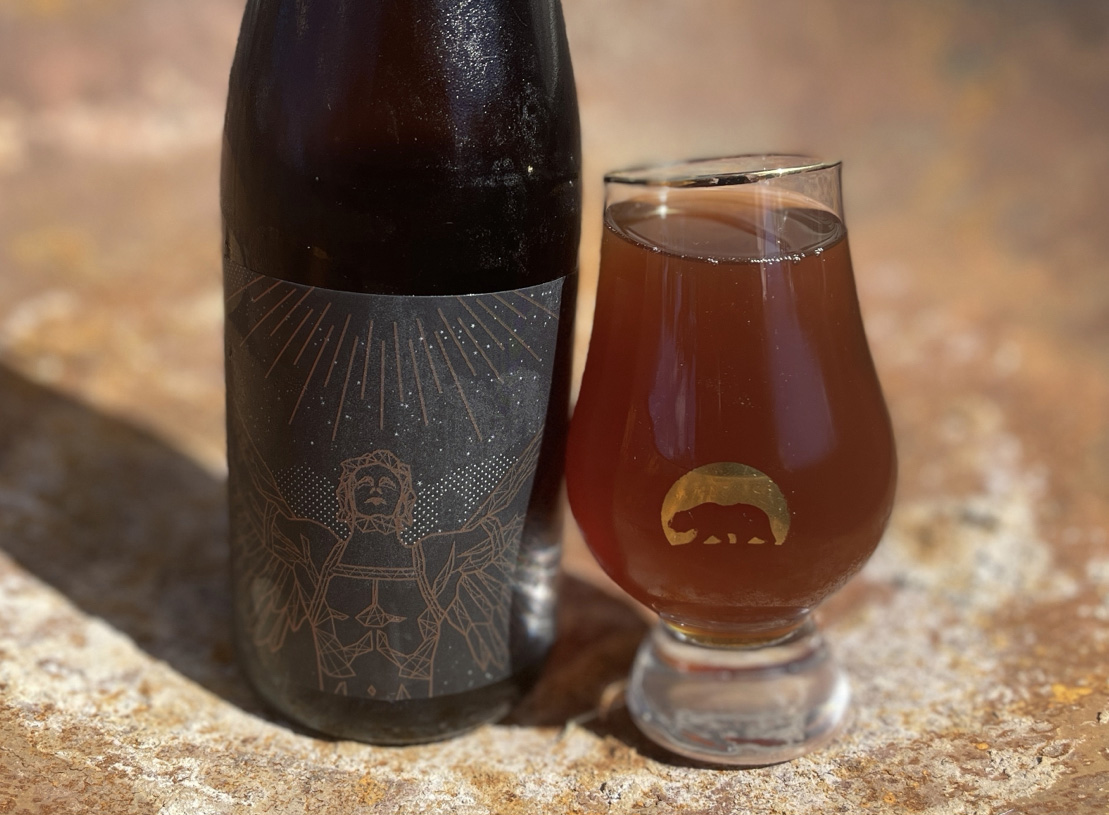 The most unique offering here, Icarus is a golden stout aged 14 months in a store pick Privateer barrel. It was then aged on Golden Grahams cereal and coffee.
Upon pouring you're greeted with heavy coffee, sweet honey, vanilla, and a touch of bitterness. The palate leads with more of the same. Notes of heavy-roast coffee with a noticeable influence from the golden grahams that helps it to finish predominantly sweet, with a touch of spiced honey and vanilla bean. If you aren't able to obtain a bottle, grab a bowl of Golden Grahams and enjoy the milk! Oh, and don't forget the coffee.
Looking Forward
The benefit to being such a young, small brewery is that rising costs and a struggling economy hasn't had too much of an impact on Mortalis's customer base. And while the cost of hops has risen to an all-time high, that has impacted the IPA market more than anything. Meanwhile, the small, hand-selected batches from their barrel room have been largely unaffected. That said, in a competitive market where many breweries are putting a lot of time, effort, and expensive ingredients into their product, prices will always go up slightly in an effort to keep up with that rising baseline on the cost of barrel-aged beer as a whole.
Mortalis Brewing is in a great position. A growing barrel room, with more space than ever to experiment and hone their skills. A passionate team of talented brewers, and a growing circle of strong, trusted relationships to collaborate with. With all of these tools at their disposal, keep a close eye on the strong portfolio being built in upstate New York; much like the mythology of the Ancient Greeks, these guys are building tales of their own.
---