No Comments
Mrs. O'Leary's Chocolate Milk Stout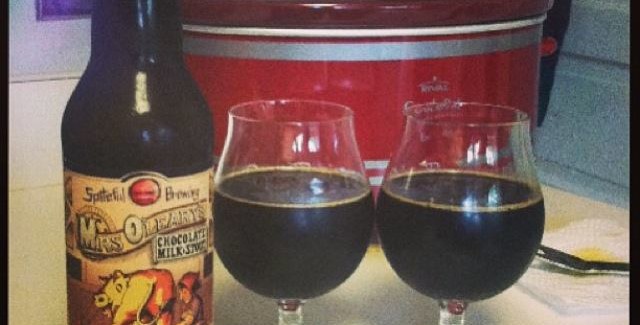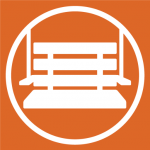 ABV: 7%
Chicagoan or not, we all know of The Great Chicago Fire. Recently, I mentioned breweries like Revolution and Haymarket Brewing who incorporate a bit of Chicago history in their beers from time to time. Spiteful Brewing, a fantastic addition to the craft beer community, also takes the time to creatively name their ridiculously delicious brews. That said, last week marked 142 years since The Great Chicago Fire. October 8, 1871 the city went up in flames and continued to blaze for nearly 3 days. But what exactly caused this extraordinary metropolis to go up in smoke is often a question. In this city greatly founded on tales, tradition and curses, historians have come to agree that on that Sunday evening, the Chicago Fire did indeed start in the barn of Mr. Patrick and Catherine O'Leary…the owner's of that darn cow. What does this have to do with beer? Nothing really, but let's circle back to Spiteful Brewing and their perfectly brewed chocolate milk stout.
Somewhere amidst the central Northside of Chicago, two lifelong best friends Brad Shaffer and Jason Klein can be found hard at work in their surprisingly tiny 2.5 BBL Brewhouse with 5 BBL Fermenters. "As a nanobrewery our goal is to supply Chicago with proper beer that we will hand deliver to liquor stores and bars." And delivering, they sure are!
While I can go on and on supporting each beer of theirs, one my favorite and the most appropriate for this month is their chocolate milk stout. Mrs. O'Leary's Chocolate Milk Stout to be specific. I'm just going to say it. I want this beer for breakfast, lunch, and dinner. Put it in cereal, whatever. It's god damn delicious (as is their God Damn Pigeon Porter, but that is another entry) Currently only bottled in 22oz., this stout pours black as night, topped off with a creamy, mocha ring as the head fades out. Aptly named, the aroma is boozy chocolate milk, with a hint of coffee and cream. Some have said they find this beer very sweet. However, I personally gravitate away from anything too sweet so I would say it is just right. A blend of bitter dark chocolate and again, creamy coffee. As the beer settles, gentle notes of dark cherry also rise from the glass. An excellent beer choice for this time of year.
While Spiteful is a small brewery they have quickly done big things. I cannot wait to see and taste what is to come. Shaffer and Klein are a wealth of knowledge in the industry and visiting with them is always a good time. I highly recommend adding them to your beer radar. Drink up!