No Comments
Ultimate 6er | Pairing Beers with Female Leads of Video Games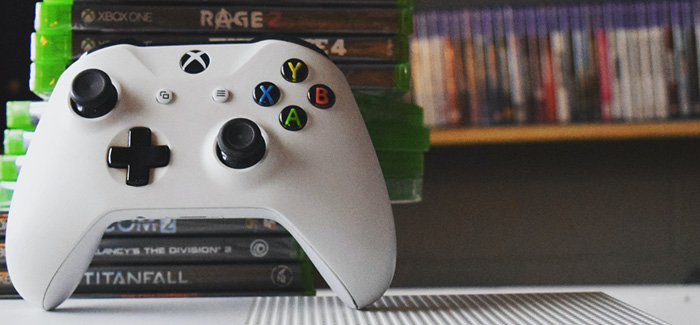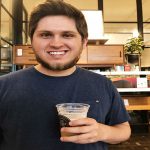 One of the best perks of playing video games is the escape it provides from your day-to-day. Video games allow you to go from parachuting into high-stress combat environments to wielding a torch and ball of magic in an underground cave somewhere in a fantasy land devoured by dark spirits and dragons.
It's no secret that people enjoy seeing themselves in video games, movies and other media. Representation is important. So, this list highlights some of the absolute best female-led video games whether you're looking for action or a narrative-driven experience. 
Grab a beer and start browsing your preferred digital store while you wait on these must-play titles to download.
Paired with: Bell's Brewery | Two Hearted Ale
In spite of choosing a beer to play to the imagery of the Tomb Raider Series, i.e. a torch or the instantly noticeable dual-pistols, we're going to grab an absolute classic out of the fridge. Bell's Two Hearted needs as little introduction to craft beer lovers as Lara Croft does to gamers. One single year separates the release of these two industry icons, (Tomb Raider in '96 and Two Hearted in '97), but the impacts of their legacies are still enjoyed today. The Tomb Raider series has incorporated mechanical changes and improved the graphics of the game over the decades, sure. Meanwhile, Bell's keeps 100% hopping their iconic IPA with Centennial hops for craft drinkers to enjoy in a cave or on the couch.
View this post on Instagram
---
Spiritfarer is one of the more intriguing titles on this list, and one that you simply must play if you haven't. Stella, you, are made into a ferry master early on and given tasks of providing for your animal companions on an ever-increasing-sized boat. The management-simulator mechanics wear off soon, and your purpose is made clear. Spiritfarer does an incredible job of embracing the hard-hitting struggles of life, death and reflection as your passengers are guided to the afterlife. The environment and music is as whimsical as it is light-hearted, but the directive remains clear. Bound By Time IPA, by Edmund's Oast Brewing Company, serves as a reminder that no matter how magical your journey, there is an incentive to make the most of the time that you have. This IPA is balanced in fruity flavors and bitterness and finishes dry, which is the exact opposite of how your eyes will finish the majority of the necessary journeys in Spiritfarer.
View this post on Instagram
---
We're not here to contribute to the console wars, but it seems pretty clear that Sony won the exclusives battle during the previous generation. Horizon Zero Dawn brought a uniqueness of ideas to an established model and created an unforgettable experience. Who doesn't love giant fauna-like robots? The secrets and story get better and better alongside the perks and outfits you unlock on your way to untangling the nest of your past. Pipeworks Brewing Company in Ninja Vs. Unicorn Vs. The Cryo incorporates a frozen theme (and hops!) in order to bring that West Coast-ish Double IPA sip that delivers big on the bitterness and finishes dry. The Cryo-hopped version of this beloved Double IPA pairs perfectly with Horizon's Frozen Wilds DLC, or as you look ahead to the upcoming Forbidden West DLC.
View this post on Instagram
---
For anyone not yet gaming and still looking for recommendations, here's a deepish dive. Oxenfree tells the story of an adolescent weekend away turned journey gone wrong. What should be gossiping by the bonfire barrel on the beach quickly turns into several missing person cases and radio static. The interactions, both with fellow high schoolers and with the paranormal, turn this adventure literally upside down and make you consider every choice. Water Colors IPA from Outer Range Brewing has a label that resonates heavily with Oxenfree. The silky shades of blue invoke a sense of calmness, which Oxenfree will certainly disturb. Alexandra has several ways of ending this journey, but sitting by a water-color painted lake would save the gamer from some anxiety spurts.
View this post on Instagram
---
Climb the Mountain. Well, anyone who has attempted Celeste knows that it is simply not that easy. There are many levels and perfectly-executed sequences that will require patience to complete and leave you begging for mercy. Platforming might not be everyone's cup of tea, sure, but Celeste has a way of drawing you in and making you want to find out what happens next. The gameplay is smooth albeit frustrating, and the music is alluring with beautiful animations. Where Celeste requires you to understand the complexities of timing, Ode to Mercy simply asks to wow you with the range of flavors it offers. There's hints of oak to coffee to chocolate to fruit. Yeah, Ode to Mercy has it and you'll be asking for it (mercy) just a few hours into this puzzling platformer.
View this post on Instagram
---
Looking for a new third-person action game? Love the idea of controlling (see what I did there) a female director of a federal agency with supernatural powers? Yeah, same. Control brings all of these elements to the forefront as you navigate through a world on the brink of disaster. Mars Express, a Pale Ale from Charles Towne Fermentory, matches the vibe of Control's aesthetic. The hop flavor is balanced out from the sweetness and juicy body. At just under 6%, you'll be able to have a few of these while exploring the Oldest House while dealing with enemies and missions.
View this post on Instagram
---
Bonus Games
Feature image courtesy of Unsplash.
---