Wild Heaven Beer Archives – PorchDrinking.com
March 17, 2021 | Brandon Cohran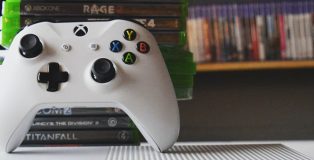 One of the best perks of playing video games is the escape it provides from your day-to-day. Video games allow you to go from parachuting into high-stress combat environments to wielding a torch and ball of magic in an underground cave somewhere in a fantasy land devoured by dark spirits and dragons.
It's no secret that people enjoy seeing themselves in video games, movies and other media. Representation is important. So, this list highlights some of the absolute best female-led video games whether you're looking for action or a narrative-driven experience. 
Grab a beer and start browsing your preferred digital store while you wait on these must-play titles to download.