No Comments
Bell's Brewery | The Oracle DIPA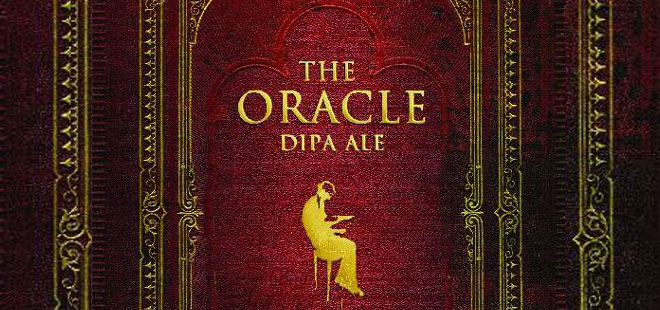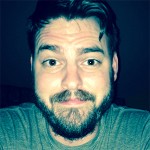 ABV: 10% | IBU: 90
Bell's The Oracle DIPA is a west coast-style IPA brewed in Kalamazoo, MI. This hoptastic brew challenges the likes of Stone Brewing and Lagunitas Brewing with its hop forward dry bitter sensation that overwhelms taste buds with exuberant bliss. I would venture to say that Bell's has succeeded in their attempt at the style and may have done better than a few indigenous brands. 
I, honestly, have not been into IPAs very much lately. This is the first time I have felt distanced from the style since I started drinking something other than Amberbock. Pouring the beer, I was still hesitant as the hop aroma filled the kitchen. However, the second sip, and then the third, lured me in and half way through the glass, I am happy I stuck around for the experience. I say second sip because that first sip was a wallop of abusively dry hoppy flavor.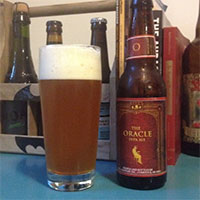 The Oracle poured with an abundant and chalky colored head filling my glass with a light amber body. The hop aroma overpowered anything else that could have been present. The Oracle's hoppy assault tickled my tongue and cheeks as they reacted to the onslaught of flavor that sits in your mouth long after your sip. It is smooth, with hints of more complexity than its surface suggests, but the flavors are difficult to individually identify because of how well the hops seem to assimilate everything into one unified sensation.
This is a late summer seasonal that is likely to be hidden amongst a plethora of pumpkin ale brands. It is a hop lover's dream that shouldn't be missed out on. If, for some reason, you find the hoppy flavor too tame, or your taste buds were surgically removed, try The Oracle with an order of cheese bread. That was a mistake I hadn't prepared for. Whoa!
---