No Comments
2015 GABF | Must Try GABF Events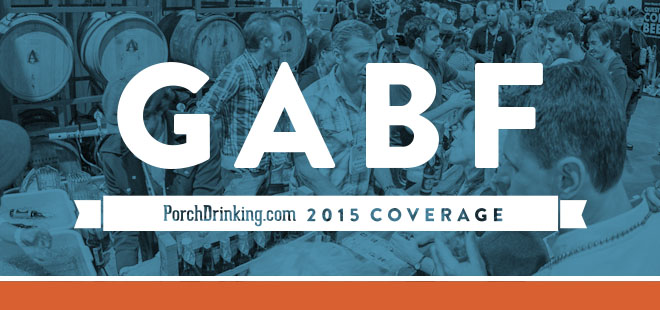 WELCOME TO GABF WEEK 2015! Lace those drinkin' boots up, tighten up that lederhosen, and let's get ready to drink our weights in delicious craft beer!!!!!
We have been updating our events calendar for the last few weeks and we realize that it is as heady as a freshly shaken Belgian beer . . . We are foaming at the brim with events. We have a lot going on but have highlighted some of our favorite events.
What events will you make it to this week?!
Monday
Tuesday
Wednesday
Thursday
Friday
Saturday
Sunday
Monday, September 21st
Grab a bomber (or two) from Living the Dream . . .
Bourbon Barrel Aged Helluva Caucasian Bottle Release @ Living the Dream starts at 6pm
Tristan recommends those who are hanging in Boulder to check out the  Melvin/Comrade/Cannonball Creek tap takeover . . .
Melvin/Comrade/Cannonball Creek @ Backcountry Pizza– starts at 5pm
Or if you are staying in Denver, head to Work & Class to taste through James and Sarah Howat's (from Former Future) new foray and sour only side project. This beer dinner sounds legit!
Black Project Spontaneous and Wild Ales Beer Dinner @ Work and Class (RiNo)– 6:30pm
Next, gallop over to Freshcraft for their GABF Sour Monday Kickoff where you can continue to dablle in all things sour with Avery, Perennial, New Belgium, Trinity, Crooked Stave and many more.
GABF – Sour Monday Kickoff @ Freshcraft (LoDo)– starts at 7pm
Finally, end the night at the unofficial/official GABF meet-up spot, Falling Rock Tap House, for a nightcap or two!
GABF Week Kickoff @ Falling Rock Tap House (LoDo) – starts at 5pm
Tuesday, September 22nd
Starting the day early? Head over to World Of Beer LoDo for the Upslope/Almanac Tap Takeover. (hold up, we know, we say go to WoB – LoDo?! Yes, these folks are killing it and yes they have big 'chain ' implications but the folks over there are bringing in great products! So, yes! Go to WoB – Lodo)
Upslope & Almanac Tap Takeover @ World of Beer LoDo– 11am
Then head over to Crooked Stave at the Source for a bottle release and pour of Nightmare on Brett aged on Apple Whiskey barrels
Crooked Stave Bottle Releases and Tappings @ Crooked Stave (RiNo) – 12pm
Shimmy shimmy shimmy yo way over to Park Burger for a tap takeover by Crooked Stave's distribution arm, Crooked Stave Artisan's, and try some Creature Comforts, Cascade, Bells, Almanac, Perennial, Against the Grain, Prairie, Breakside, Crux, Oakshire, Fremont, Off Color, Gigantic, Green Bench, Two Roads, Societe, Evil Twin, Ecliptic, Boneyard, Jack's Abby
CSA Portfolio Tap Takeover @ Park Burger– 12pm
Next, head over to a beer dinner for a beer pairing/nosh sesh. So many great beer dinners this week. Even we are having a hard time picking our poison . . .
Spangalang Beer Dinner @ Dunbar Kitchen & Tap House– 6pm
4 Course Food & Beer Pairing with Revelry Events @ Mockery Brewing– 6pm
The Split EP Beer Dinner w/TRVE Brewing & Ratio Beerworks @ Rebel Restaurant (RiNo)– 7pm
GABF WEEK at HTB: The 4C's with STONE BREWING @ Highland Tap & Burger (LoHi/Highland) –
After a full belly, make your way over to Freshcraft for some 2007 MF Yeti!!!!!
GABF – Great Divide Brewing x New Holland Brewing @ Freshcraft (LoDo) – 7pm
Then cruise over to Star Bar to end your night with new stalwarts of the suds, Ratio Beerworks, and long time ba-dasses, Ska Brewing, as they tear through Karaoke and takeover the taps!
GABF Kickoff w/Ratio Beerworks & Ska @ Star Bar (LoDo/Ballpark) – 8pm
Wednesday, September 23rd
Start the day at a tap takeover. But, get in line early. This stuff will fly off the tap wall.
Crooked Stave Artisans Tap Takeover @ Hops & Pie (Berkeley)– 11:30am
Crooked Stave Artisans is bringing the house with their crazy portfolio of breweries, this is one of many chances to actually try one of these rare gems.
Avery & Coronado Tap Takeover @ World of Beer LoDo– 11am
Go show some love to one of our favorite 2014 GABF breweries, Brasserie Saint James, as they pop bottles over at Cheeky Monk!
Buckets, Bottles and Cans – OH MY! @ The Cheeky Monk – Colfax (Capitol Hill) – 3pm
Then go to a beerfest about it . . .
This killer event features several world class breweries who have brewed beers with ingredients found on local nature walks.
Beers Made By Walking – Denver Festival @ Our Mutual Friend Brewery (RiNo)– 4:30pm
Let's be real, this is one of the best collection of barrel aged gems you'll find all week long.
What the Funk!? Invitational @ Highlands Masonic Event Center (Highlands)– 5:30pm
Barrel Aged Competition @ World of Beer (Cherry Creek)– 6pm
Have a laugh and some craft over in the Berkeley neighborhood.
2nd Annual Offensively Delicious: A Craft Beer Comedy Show @ Oriental Theater (Berkeley)– 6pm
Dinner with the Brett Pack @ Avery Brewing Company (Boulder)– 6:30pm
or get that nosh on with some more beer dinners . . .
Call to Arms Food & Beer Pairing Dinner @ Block & Larder (Berkeley)– 7pm
Then finish the night at Avanti F&B with Odell Brewing.
GABF Kickoff Party with Odell @ Avanti Food & Beverage– 8pm
Thursday, September 24th
You know we like to brunch too, right?! Well, you probably do too so definitely check out Old Major for a big meaty, beery brunch.
Magnolia Brewing GABF Brunch @ Old Major– 10am
Then cruise over to WoB LoDo for a quick tap takeover.
Evil Twin Tap Takeover @ World of Beer LoDo– 11am
Or you could go bottle hunting at one of our favorite stores.
Small Batch Liquors Cellar Release @ Small Batch Liquors– 11am
After grabbing some bottles, swing by Hops & Pie in the same neighborhood and get some midnight fog. That shit is sooooo good.
A Taste of Sun King!! @ Hops & Pie (Berkeley)– 11:30am
Son of a Beesting (Corroboration Ale) Tapping @ Call to Arms Brewing (Berkeley) – 12pm
Second brunch? Makes sense to me!!
Jester King & Argus Cider Brunch @ School House Kitchen– 12pm
NAP, TAKE A NAP! The day is long. And whether you're going to the session or not, TAKE A NAP!!!!
Not going to the first session, sesh anyway with one of these tap takeovers . . .
Crooked Stave Artisans Tap Takeover @ First Draft (RiNo)– 4pm
or
GABF – Casey Brewing & Blending x Side Project @ Freshcraft (LoDo)– 4pm
or
3 Floyds Night @ LowDown Brewery– 5pm
Time to Beerfest! This is a big one!
3rd Annual 50 Firkin Fiasco @ Epic Brewing – Denver Taproom (RiNo)– 7pm
Head to Avanti Food & Beverage (pssst. . . . it's a food court and it has 10 Dogfish Head beers on tap, all the time!) for the after party!!!!
Dogfish Head 20th Anniversary GABF Party @ Avanti Food & Beverage– 10pm
Third BRUNCH! Man, this day rules!!!
2015 Avery Midnight Breakfast @ Euclid Hall Bar & Kitchen (Downtown)– 10:15pm
Friday, September 25th
First brunch in case you weren't full from last night's third brunch . . . Anyway, put a base on people. . .
GOSPEL BRUNCH EXCLUSIVE @ Hops & Heifer's Farm (Longmont)– 9:30am
Hops and Pie have another great set of tappings today with everyone's new favorite, Casey from the west slope of Colorado is bringing the funk!!!
Casey Brewing & Blending Tappings @ Hops & Pie (Berkeley)– 11:30am
Lucky enough to score tickets?! Head over to Denver Rare Beer for pours of delicious, hyper-limited beers.
Denver Rare Beer Tasting VII @ McNichol's Building (Civic Center Park)– 12pm
Want to go bottle hunting again?! Check out RNB's cellar sale! Save some for me, you animals!
Cellar Bottle Sale @ River North Brewery (RiNo/Ballpark)– 12pm
Kenny Lagers is a tasty way to  take it easy and session during the afternoon.
Kenny Lagers Easy Listening, Easy Drinking Pre Party @ Star Bar– 12pm
IPA freaks and hop heads alike will like this foray into hoppy stuff.
Alpha King Challenge @ Rock Bottom Brewery– 1pm
Denver Beer Co hosts a handful of collaboration beers they did with 5 other breweries. Plus, Gin Doctors will be playing and if you love 90's music, you are going to love that band!
2015 Collaboration Celebration @ Denver Beer Co. (LoHi/Union Station)– 3pm
The other DBC, Denver Bicycle Cafe is hosting a bunch of the new wave Denver breweries and tapping some delicious brews. Bikes. Beer. Coffee.
Throwback Tap Takeover @ Denver Bicycle Cafe (North Capitol Hill)– 7pm
Tunes and MAJARAJA can release! Yes, the big, sticky Imperial IPA is hitting cans!
Great Avery Boulder Fest @ Boulder Theater (Boulder)– 8pm
This is gonna be a blast. TRVE, Ratio, & New Belgium busting out some delicious weisse beers plus Bud Bronson and the Good Timers are going to rock and roll your face off!
Miami Weisse GABF Friday After Party @ Hi-Dive– 8:30pm
Definitely try to hit up Finn's Manor. Great Beers, Cocktails and import beer. Awesome gypsy food court out back and it's right across from Ratio!!
CSA Tap Takeover @ Finn's Manor (RiNo) – 10pm
Brotherhood of the Brew: this is a great showcase on the longevity of craftbeer. Go celebrate with these mainstays as they take over the tapwall!
20 Beers. 20 Years. Alesmith, Allagash, Dogfish & Ska @ Falling Rock Tap House (LoDo/Ballpark)– 10:30pm
Saturday, September 26th
Oh my god, you're still alive. And you're doing it well. Let's do this.
New Belgium + Leopold Bros. Whiskey Barrel Sour Hour @ Ophelia's– 1pm
The last of Freshcraft's tap takeovers and this one is a doozy. Make sure to check this events out as Surly isn't really doing any other events this week.
GABF – Surly Brewing Co. Tapping @ Freshcraft (LoDo)– 7pm
This one is going to be a blast! Brewers, if you wear your badge and sing, you get a free beer! Ratio knows how to party so get ready to party!
Post-GABF Karaoke Party @ Ratio Beerworks (RiNo)– 9pm
Another good end of the GABF week party is ALWAYS Falling Rock. Be Warned! This place will be busy.
New Belgium's Official GABF After Party @ Falling Rock– 9pm
And if you are Will Dozier or Tristan Chan, you will try to impress Adam Avery. And so you will go here. And you will order a Rumpkin (18% – way to big of a beer to be drinking at this time of night) and hope that Adam sees you. Good luck after an hour at this party!
Robe One Out w/ Avery Brewing @ Star Bar– 10pm
Sunday, September 27th
Time for a beer brunch y'all . . .
River North Brewery Beer Brunch @ Brazen (Berkeley) – 10am
Sour Beer Brunch @ Lou's Food Bar – 10am
GABF Hangover Brunch at Comrade Brewing (South Denver) – 11am
GABF Hangover Party @ Avanti Food & Beverage – 11am
Keep an eye out for our staffers at these events and chat us up! We love making new friends and sharing beers. We will be wearing our new grey shirts with the new PorchSwing logo! Until we see you, cheers!