No Comments
BREAKING | 2017 Great American Beer Festival List of Attending Breweries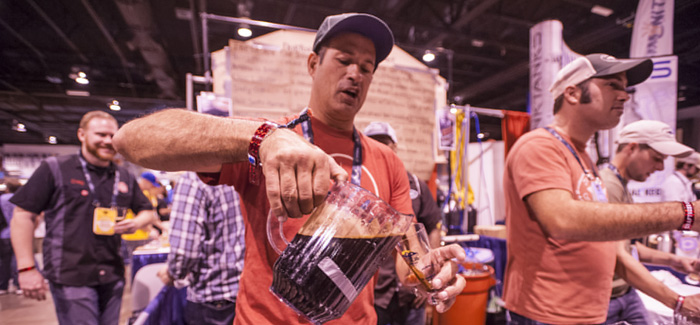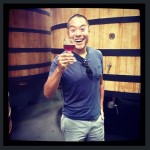 Over 800 Breweries. 4 Sessions. 3 Days. Nearly 4000 beers. 60,000 attendees. This year's Great American Beer Festival is back and primed for its 36th Anniversary. The field has finally been set, and we now know which breweries will be part of the world's largest beer festival. It is time once again to begin planning your routes and as well as the list of breweries you can't afford to miss as well as one you can't wait to try.
Be sure to check back often as we'll be bringing complete GABF coverage leading up to, during and after the festival.
As we do each year, we will also be breaking down the list breweries who are new to the festival, as well as those breweries who are notably missing – hang tight, that update is currently being filtered and we'll have that post live in just a few moments.
Below you can find a list of the current tentative list of breweries pouring on the festival floor at the 2017 Great American Beer Festival  from The Brewers Association. Please note, this list is subject to change at any point.
| Brewery | City | State |
| --- | --- | --- |
| (512) Brewing Co | Austin | TX |
| 12Degree Brewing | Louisville | CO |
| 13 Stripes Brewery | Taylors | SC |
| 14er Brewing Company | Denver | CO |
| 21st Amendment Brewery | San Leandro | CA |
| 23rd Street Brewery | Lawrence | KS |
| 2nd Story Brewing Company | Philadelphia | PA |
| 2SP Brewing Company | Aston | PA |
| 3 Freaks Brewing Co | Highlands Ranch | CO |
| 300 Suns Brewing Company | Longmont | CO |
| 350 Brewing Co | Tinley Park | IL |
| 4 Noses Brewing Company | Broomfield | CO |
| 54-40 Brewing Company | Washougal | WA |
| 8th Wonder Brewery | Houston | TX |
| 903 Brewers | Sherman | TX |
| Abita Brewing Co | Covington | LA |
| Abnormal Beer Company | San Diego | CA |
| AC Golden Brewing Company | Golden | CO |
| Accomplice Beer Company | Cheyenne | WY |
| Actual Brewing Company, LLC | Columbus | OH |
| Adelbert's Brewery LLC | Austin | TX |
| Adroit Theory Brewing Company | Purcellville | VA |
| Aftershock Brewing Co | Temecula | CA |
| Alaskan Brewing Co. | Juneau | AK |
| AleSmith Brewing Co | San Diego | CA |
| Allagash Brewing Co | Portland | ME |
| Alliance Brewing Company | Knoxville | TN |
| Alltech's Lexington Brewing | Lexington | KY |
| Almanac Beer Company | San Francisco | CA |
| Alosta Brewing Co | Covina | CA |
| Alpine Beer Company | Alpine | CA |
| Altamont Beer Works | Livermore | CA |
| Alter Brewing Company | Downers Grove | IL |
| Altstadt Brewery | Fredericksburg | TX |
| American Harvest Brewpub At Schoolcraft College | Livonia | MI |
| Amplified Ale Works | San Diego | CA |
| Angry Horse Brewing | Montebello | CA |
| Appalachian Mountain Brewery - Boone | Boone | NC |
| Armadillo Ale Works | Denton | TX |
| Arrowhead Ales Brewing Company | New Lenox | IL |
| Artifex Brewing Company | San Clemente | CA |
| Arts District Brewing Company | Los Angeles | CA |
| Ass Clown Brewing Co | Cornelius | NC |
| Atlas Brew Works | Washington | DC |
| Atwater Brewing Co | Detroit | MI |
| Austin Beerworks | Austin | TX |
| Avery Brewing Co | Boulder | CO |
| Bad Lab Beer Co. | Somersworth | NH |
| Baere Brewing Company | Denver | CO |
| Bagby Beer Company | Oceanisde | CA |
| BAKFISH Brewing Company | Pearland | TX |
| Ballast Point Brewing Co / Home Brew Mart | San Diego | CA |
| Ballast Point Brewing Company | San Diego | CA |
| Bandon Brewing Company | Bandon | OR |
| Bar Hygge / Brewery Techne | Philadelphia | PA |
| Barhop Brewing | Port Angeles | WA |
| Barley Browns Brewpub | Baker City | OR |
| Barley Creek Brewing Co | Tannersville | PA |
| Barley Forge Brewing | Costa Mesa | CA |
| Barnaby Brewing Company | Juneau | AK |
| Barnett and Son Brewing Company | Parker | CO |
| Barrage Brewing Co | Farmingdale | NY |
| Barrel of Monks Brewing | Boca Raton | FL |
| Barrels & Bottles Brewery | Golden | CO |
| Base Camp Brewing Co | Portland | OR |
| Bathtub Row Brewing Co-op | Los Alamos | NM |
| Bauhaus Brew Labs | Minneapolis | MN |
| Baxter Brewing Co, LLC | Lewiston | ME |
| Bay City Brewing Co. | San Diego | CA |
| Bbgb Brewery And Hop Farm | North Aurora | IL |
| Beachwood BBQ & Brewing | Long Beach | CA |
| Beachwood Blendery | Long Beach | CA |
| Bear Republic Brewing Co | Healdsburg | CA |
| Beara Brewing Co. | Portsmouth | NH |
| Bearded Fox Brewing Co. | Tomball | TX |
| Begyle Brewing | Chicago | IL |
| Belching Beaver Brewery | Oceanside | CA |
| Bell's Brewery, Inc | Galesburg | MI |
| Benchmark Brewing Co | San Diego | CA |
| Berryessa Brewing Co | Winters | CA |
| Big Alice Brewing Company | Long Island City | NY |
| Big Beach Brewing Company | Gulf Shores | AL |
| Big Dog's Brewing Co | Las Vegas | NV |
| Big Storm Brewing Co. | Clearwater | FL |
| Birdsong Brewing Co. | Charlotte | NC |
| Bitter Brothers Brewing Co. | San Diego | CA |
| BJ's Brewery | Temple | TX |
| Black Bottle Brewery | Fort Collins | CO |
| Black Cloister Brewing Co | Toledo | OH |
| Black Market Brewing Co | Temecula | CA |
| Black Project Spontaneous & Wild Ales | Denver | CO |
| Black Shirt Brewing Co | Denver | CO |
| Black Sky Brewery | Denver | CO |
| Blackrocks Brewery | Marquette | MI |
| Blackstone Brewing Co | Nashville | TN |
| Blind Tiger Brewery & Restaurant | Topeka | KS |
| Blue Blood Brewing Company | Lincoln | NE |
| Blue Corn Cafe | Santa Fe | NM |
| Blue Owl Brewing | Austin | TX |
| Blue Point Brewing Co | Patchogue | NY |
| Blue Skye Brewery & Eats | Salina | KS |
| Blue Spruce Brewing | Centennial | CO |
| Boggy Draw Brewery | Sheridan | CO |
| Boise Brewing | Boise | ID |
| Boneyard Beer - Brew 2 | Bend | OR |
| Boomtown Brewery | Los Angeles | CA |
| Bootleggers Brewery | Fullerton | CA |
| Bootstrap Brewing Co | Niwot | CO |
| Border X Brewing | San Diego | CA |
| Bosque Brewing Co | Albuquerque | NM |
| Boston Beer Co | Boston | MA |
| Bottle Logic Brewing | Anaheim | CA |
| Boulder Beer Co | Boulder | CO |
| Boulevard Brewing Co | Kansas City | MO |
| Boundary Bay Brewery & Bistro | Bellingham | WA |
| Boxing Bear Brewing Company | Albuquerque | NM |
| Braindead Brewing | Dallas | TX |
| Brasserie Saint James - Reno | Reno | NV |
| Bravery Brewing | Lancaster | CA |
| Breakside Brewery | Portland | OR |
| Breakside Brewery + Beer Hall | Portland | OR |
| Breakwater Brewing Co | Oceanside | CA |
| Brew Bus Brewing | Tampa | FL |
| Brew Kettle, Taproom and Smokehouse, The | Strongsville | OH |
| Brewability Lab | Denver | CO |
| BrewDog Brewing Company, LLC | Canal Winchester | OH |
| Brewery At Simmzys Burbank | Burbank | CA |
| Brewery Ommegang | Cooperstown | NY |
| Briar Common Brewery | Denver | CO |
| BrickStone Brewery | Bourbonnais | IL |
| BrickStone Brewery Brewpub | Bourbonnais | IL |
| Brieux Carre Brewing Company | New Orleans | LA |
| Brink Brewing Company | Cincinnati | OH |
| Bristol Brewing Co | Colorado Springs | CO |
| Broken Clock Brewing Cooperative | Minneapolis | MN |
| Broken Compass Brewing | Breckenridge | CO |
| Broken Plow Brewery | Greeley | CO |
| Brooklyn Brewery | Brooklyn | NY |
| Brouwerij West | San Pedro | CA |
| Brown Truck Brewery | High Point | NC |
| Bruery Terreux | Anaheim | CA |
| Bruery, The | Placentia | CA |
| Brues Alehouse Brewing Company | Pueblo | CO |
| Brugge Brasserie | Indianapolis | IN |
| Buffalo Bayou Brewing Co | Houston | TX |
| Building 8 Brewing | Florence | MA |
| Bull & Bush Brewery | Denver | CO |
| Bull Island Brewing Company | Hampton | VA |
| Burn'Em Brewing | Michigan City | IN |
| Byway Brewing Company | Hammond | IN |
| C.B. and Potts/Big Horn Brewery - Fort Collins | Fort Collins | CO |
| C.B. and Potts/Big Horn Brewery - Westminster | Westminster | CO |
| Cabarrus Brewing Company | Concord | NC |
| Caboose Brewing Co. | Vienna | VA |
| Calicraft Brewing Co | Walnut Creek | CA |
| Cambridge Brewing Co | Cambridge | MA |
| Cambridge House Brew Pub - Granby | Granby | CT |
| Cannonball Creek Brewing Co | Golden | CO |
| Canteen Brewhouse | Albuquerque | NM |
| Canyon Creek Brewing | Billings | MT |
| Cape May Brewing Company | Cape May | NJ |
| Captain Lawrence Brewing Co | Elmsford | NY |
| Carolina Brewery - Pittsboro | Pittsboro | NC |
| Carson's Brewery | Evansville | IN |
| Carters Brewing | Billings | MT |
| Carver Brewing Co | Durango | CO |
| Cascade Brewing | Portland | OR |
| Caution: Brewing Company | Lakewood | CO |
| Cellarmaker Brewing Company | San Francisco | CA |
| Central Coast Brewing Co | San Luis Obispo | CA |
| Central Waters Brewing Co | Amherst | WI |
| Chain Reaction Brewing Company | Denver | CO |
| Channel Brewing Co. | Stockton | CA |
| Chapman Crafted Beer | Orange | CA |
| Chapman's Brewing Company | Angola | IN |
| Chelsea Craft Brewing Co Llc | Bronx | NY |
| Cheluna Brewing Company | Aurora | CO |
| Chicago Brewing Co - NV | Las Vegas | NV |
| Chuckanut - South Nut | Burlington | WA |
| Chula Vista Brewery | Chula Vista | CA |
| Cigar City Brewing Co | Tampa | FL |
| Circle Brewing Company | Austin | TX |
| City Star Brewing | Berthoud | CO |
| Claremont Craft Ales | Claremont | CA |
| CO-Brew | Denver | CO |
| Colorado Plus | Wheat Ridge | CO |
| Columbus Brewing Co | Columbus | OH |
| Commonwealth Brewing Co. | Virginia Beach | VA |
| Community Beer Co | Dallas | TX |
| Community Beer Works | Buffalo | NY |
| Comrade Brewing Company | Denver | CO |
| Confluence Brewing Co | Des Moines | IA |
| Conshohocken Brewing Co. | Conshohocken | PA |
| COOP Ale Works | Oklahoma City | OK |
| CooperSmiths Pub and Brewing | Fort Collins | CO |
| Copper Kettle Brewing Company | Denver | CO |
| Coppertail Brewing | Tampa | FL |
| Coronado Brewing Co | Coronado | CA |
| Council Brewing Company | San Diego | CA |
| Craft Brewing Company | Lake Elsinore | CA |
| Crane Brewing Company | Raytown | MO |
| Crazy Mountain Brewing Co | Denver | CO |
| Crestone Brewing Company | Crestone | CO |
| Crooked Lane Brewing Co | Auburn | CA |
| Crooked Stave Artisan Beer Project | Denver | CO |
| Crooked Thumb Brewery | Safety Harbor | FL |
| Crow Hop Brewing Co. Ltd. | Loveland | CO |
| Crow Peak Brewing Co | Spearfish | SD |
| Cruz Blanca Cerveceria | Chicago | IL |
| Crystal Lake Brewing Co. | Crystal Lake | IL |
| Cueni Brewing Co. | Dunedin | FL |
| Culmination Brewing Co | Portland | OR |
| Damgoode Pies | Little Rock | AR |
| Danny Boy Beer Works | Carmel | IN |
| Danville Brewing Company | Danville | CA |
| Daredevil Brewing Company | Indianapolis | IN |
| Dark Horse Brewing Co | Marshall | MI |
| Dayton Beer Co Brewery & Taproom | Kettering | OH |
| Dayton Beer Co Production Brewery & Bierhall | Dayton | OH |
| DC Brau Brewing | Washington | DC |
| Dead Hippie Brewing | Sheridan | CO |
| Deep Ellum Brewing Co | Dallas | TX |
| Denizens Brewing Company | Silver Spring | MD |
| Denver Beer Co Olde Town Arvada | Arvada | CO |
| Deschutes Brewery | Bend | OR |
| Deschutes Brewery & Public House - Bend | Bend | OR |
| Deschutes Brewery & Public House - PDX | Portland | OR |
| DESTIHL - Normal | Normal | IL |
| DESTIHL Brewery | Normal | IL |
| Device Brewing Company | Sacramento | CA |
| Dialogue Brewing | Albuquerque | NM |
| Diamond Bear Brewing Co | North Little Rock | AR |
| Diebolt Brewing | Denver | CO |
| Dillon Dam Brewery | Dillon | CO |
| Dionysus Brewing Co. | Bakersfield | CA |
| Dogfish Head Craft Brewery | Milton | DE |
| Dostal Alley Brewing Co | Central City | CO |
| Double Mountain Brewery | Hood River | OR |
| Double Nickel Brewing Company | Pennsauken | NJ |
| Dragoon Brewing Co | Tucson | AZ |
| Drake's Brewing Co | San Leandro | CA |
| Drekker Brewing Company | Fargo | ND |
| Dry Dock Brewing Co- South Dock | Aurora | CO |
| Duck Foot Brewing Co. | San Diego | CA |
| Durango Brewing Co | Durango | CO |
| Dust Bowl Brewing Co | TURLOCK | CA |
| Eagle Creek Brewing Company | Statesboro | GA |
| Echo Brewing Company | Frederick | CO |
| Ecliptic Brewing | Portland | OR |
| Eddyline Brewing LLC | Buena Vista | CO |
| Eel River Brewing Co | Fortuna | CA |
| El Rancho Brewing | Evergreen | CO |
| El Toro Brewing Company Brewpub | Morgan Hill | CA |
| Elk Mountain Brewing Co | Parker | CO |
| Elliott Bay Brewery and Pub | burien | WA |
| Epic Brewing Co - SLC | Salt Lake City | UT |
| Equinox Brewing | Fort Collins | CO |
| Escape Brewing Company | Trinity | FL |
| Evergreen Tap House | Evergreen | CO |
| Evil Genius Beer Co | Philadelphia | PA |
| Evil Horse Brewing Company, LLC | Crete | IL |
| Ex Novo Brewing Co | Portland | OR |
| Faction Brewing Co | Alameda | CA |
| Factotum Brewhouse | Denver | CO |
| Fair State Brewing Cooperative | Minneapolis | MN |
| Fair Winds Brewing Company | Lorton | VA |
| Falling Sky Brewing | EUGENE | OR |
| Fanatic Brewing Company | Knoxville | TN |
| Fargo Brewing Co | Fargo | ND |
| Farnam House Brewing Company | Omaha | NE |
| Fat Bottom Brewing | Nashville | TN |
| Fat Head's Brewery | Middleburg Heights | OH |
| Fat Head's Brewery - PDX | Portland | OR |
| FATE Brewing Company | Boulder | CO |
| Feather Falls Brewing Co | Oroville | CA |
| Fegley's Brew Works | Allentown | PA |
| Ferguson Brewing Co | Saint Louis | MO |
| Fermaentra | Denver | CO |
| Fiction Beer Company | Denver | CO |
| FiftyFifty Brewing Co | Truckee | CA |
| Figueroa Mountain Brewing | Buellton | CA |
| Finch Beer Company | Chicago | IL |
| Firefly Hollow Brewing Co. | Bristol | CT |
| Firestone Walker Brewing Co | Paso Robles | CA |
| Fish Brewing Co | Olympia | WA |
| Flix Brewhouse - Caramel | Carmel | IN |
| Flix Brewhouse - Round Rock | Round Rock | TX |
| Florence Brewing Company | Florence | CO |
| Foothills Brewing Co | Winston Salem | NC |
| Forager Brewing Company | Rochester | MN |
| Forbidden Root Restaurant & Brewery | Chicago | IL |
| Fort George Brewery | Astoria | OR |
| Fossil Cove Brewing Co | Fayetteville | AR |
| Founders Brewing Co | Grand Rapids | MI |
| Four Peaks Brewing Co | Tempe | AZ |
| Four Saints Brewing | Asheboro | NC |
| Four Sons Brewing | Huntington Beach | CA |
| Four Sons Brewing Production | Huntington Beach | CA |
| Freetail Brewing Co - Brewpub | San Antonio | TX |
| Fremont Brewing Co | Seattle | WA |
| Friendship Brewing Company | Wentzville | MO |
| Front Range Brewing Co. | Lafayette | CO |
| Fulton Beer | Minneapolis | MN |
| Funkwerks | Fort Collins | CO |
| Funky Buddha Brewery | Fort Lauderdale | FL |
| Gaslight Brewery and Restaurant | South Orange | NJ |
| Gatlinburg Brewing Company | Gatlinburg | TN |
| Gella's Diner & Liquid Bread Brewing Co | Hays | KS |
| Genesee Brewing Company/Genesee Brew House Pilot Batch/North American Breweries | Rochester | NY |
| Georgetown Brewing Co | Seattle | WA |
| Gigantic Brewing Co | Portland | OR |
| Gilgamesh Brewing Co | Salem | OR |
| Glenwood Canyon Brewing Co | Glenwood Springs | CO |
| Golden City Brewery | Golden | CO |
| Good Neighbor Brews | Wylie | TX |
| Good River Beer Company | Golden | CO |
| GoodLife Brewing Company | Bend | OR |
| Gordon Biersch Brewery Restaurant | Broomfield | CO |
| Goshen Brewing Company | Goshen | IN |
| Grand Canyon Brewery | Williams | AZ |
| Grand Rounds Brewing Company | Rochester | MN |
| Grand Teton Brewing Co | Victor | ID |
| Granite Falls Brewing Co. | Granite Falls | NC |
| Gravity Brewing | Louisville | CO |
| Gravity Brewlab | Miami Beach | FL |
| Grayton Beer Company | Santa Rosa Beach | FL |
| Great American Restaurants, Sweetwater Tavern | Centreville | VA |
| Great Basin Brewing Co - Sparks | Sparks | NV |
| Great Beer Co | Chatsworth | CA |
| Great Central Brewing Company | Chicago | IL |
| Great Divide Brewing Co | Denver | CO |
| Great Frontier Brewing Company | Denver | CO |
| Great Lakes Brewing Co. Brewpub | Cleveland | OH |
| Great North Aleworks | Manchester | NH |
| Great Notion Brewing | Portland | OR |
| Great South Bay Brewery | Bay Shore | NY |
| Green Cheek Beer Company | Orange | CA |
| Green Flash Brewing Co - San Diego | San Diego | CA |
| Green Mountain Beer Company | Lakewood | CO |
| Greenbush Brewing Co | Sawyer | MI |
| Grillin & Chillin Alehouse | Hollister | CA |
| Grimm Brothers Brewhouse, LLC | Loveland | CO |
| Grist Brewing Company | Highlands Ranch | CO |
| Grixsen Brewing Co | Portland | OR |
| Grossen Bart Brewery | Longmont | CO |
| Ground Breaker Brewing | Portland | OR |
| Groundswell Brewing Co | Santee | CA |
| Guanella Pass Brewing Company, LLC | Georgetown | CO |
| Gun Hill Brewing Co | Bronx | NY |
| HailStorm Brewing Company | Tinley Park | IL |
| Haint Blue Brewing Company | Mobile | AL |
| Half Acre Beer Co | Chicago | IL |
| Halfpenny Brewing Company | Centennial | CO |
| Happy Basset Brewing Company | Topeka | KS |
| Haymarket Pub and Brewery | Chicago | IL |
| Headlands Brewing Company | Mill Valley | CA |
| Helio Basin Brewing Company | Phoenix | AZ |
| Heretic Brewing Company | Fairfield | CA |
| Hermitage Brewing Company | San Jose | CA |
| Hi Sign Brewing | Austin | TX |
| Hi-Wire Brewing South Slope Specialty Brewery | Asheville | NC |
| High Alpine Brewing Company | Gunnison | CO |
| High Water Brewing | Stockton | CA |
| Highland Park Brewery | Los Angeles | CA |
| Holidaily Brewing Co | Golden | CO |
| Holy City Brewing | Charleston | SC |
| Hop Dogma Brewing Company | El Granada | CA |
| Hop Valley Brewing Co | Eugene | OR |
| Hoppy Brewing Co | Sacramento | CA |
| Hops and Grain Brewing Company | Austin | TX |
| HopSaint Brewing Company | Torrance | CA |
| Hopworks Urban Brewery | Portland | OR |
| Horse & Dragon Brewing Company | Fort Collins | CO |
| Hourglass Brewing | Longwood | FL |
| Humble Sea Brewing Co | Santa Cruz | CA |
| Hunter's Brewing | Chesterton | IN |
| Huss Brewing | Tempe | AZ |
| Hysteria Brewing Company | Columbia | MD |
| Idle Vine Brewing Company | Pflugerville | TX |
| Immersion Brewing | Bend | OR |
| Indeed Brewing Co | Minneapolis | MN |
| Independence Brewing | Austin | TX |
| Independent Brewing Company | Bel Air | MD |
| Indiana City Brewing | Indianapolis | IN |
| Innovation Brew Works | Pomona | CA |
| Insight Brewing Company | Minneapolis | MN |
| Intersect Brewing | Fort Collins | CO |
| Iron Hill Brewery & Restaurant - Wilmington | Wilmington | DE |
| Iron Springs Pub & Brewery | Fairfax | CA |
| Ironclad Brewery | Wilmington | NC |
| Ironfire Brewing Company | Temecula | CA |
| Ironworks Brewery and Pub | Lakewood | CO |
| Irwin Brewing Company | Crested Butte | CO |
| Island Brewing Co | Carpinteria | CA |
| Ix Craft House | Charlottesville | VA |
| Jack's Abby Brewing | Framingham | MA |
| JAFB Wooster Brewery | Wooster | OH |
| Jagged Mountain Brewery | Denver | CO |
| Jailbreak Brewing Company | Laurel | MD |
| JDub's Brewing Co. | Sarasota | FL |
| Jellyfish Brewing Company | Seattle | WA |
| Jessup Farm Barrel House | Fort Collins | CO |
| Jolly Pumpkin Artisan Ales | Dexter | MI |
| Joseph James Brewing Co, Inc | Henderson | NV |
| Joyride Brewing Co | Edgewater | CO |
| Jupiter | Berkeley | CA |
| Kane Brewing | Ocean | NJ |
| Karl Strauss Brewing Co - San Diego | San Diego | CA |
| Kells Brew Pub | Portland | OR |
| Kern River Brewing Company Back Yard | Kernville | CA |
| Knee Deep Brewing Co. | Auburn | CA |
| Kokopelli Beer Company | Westminster | CO |
| Kros Strain Brewing Company | LaVista | NE |
| Kuhnhenn Brewing Co | Warren | MI |
| Kulshan Brewing Co | Bellingham | WA |
| La Cumbre Brewing Co | Albuquerque | NM |
| Lady Justice Brewing Company | Denver | CO |
| Ladyface Ale Companie, LLC | Agoura Hills | CA |
| Lakefront Brewery Inc | Milwaukee | WI |
| Lakes & Legends Brewing Company | Minneapolis | MN |
| Lancaster Brewing Co | Lancaster | PA |
| Latitude 33 Brewing Co | Vista | CA |
| Latitude 42 | Portage | MI |
| Launch Pad Brewery | Aurora | CO |
| Left Coast Brewing | San Clemente | CA |
| Left Hand Brewing Company | Longmont | CO |
| Legacy Brewing Company | Oceanside | CA |
| Lewis & Clark Brewing Co | Helena | MT |
| Libertine Brewing Company | San Luis Obispo | CA |
| Lickinghole Creek Craft Brewery | Goochland | VA |
| Lift Bridge Brewery | Stillwater | MN |
| Lion Brewery Inc, The | Wilkes Barre | PA |
| Liquid Mechanics Brewing Company | Lafayette | CO |
| Little Apple Brewing Co | Manhattan | KS |
| Little Machine | Denver | CO |
| Live Oak Brewing Co | del Valle | TX |
| Living the Dream Brewing Co. | Littleton | CO |
| Lo-Fi Brewing | North Charleston | SC |
| Locavore Beer Works | Littleton | CO |
| Loma Brewing Company | Los Gatos | CA |
| Lone Pine Brewing Company | Portland | ME |
| Lone Tree Brewing Co | Lone Tree | CO |
| Loowit Brewing | Vancouver | WA |
| Lord Hobo Brewing Co | Woburn | MA |
| Lost Cabin Beer Co. | Rapid City | SD |
| Lost Highway Brewing | Centennial | CO |
| Lost Rhino Brewing Co | Ashburn | VA |
| Loveland Aleworks | Loveland | CO |
| Low Tide Brewing | Johns Island | SC |
| Lucky Star Brewery | Miamisburg | OH |
| Lupulin Brewing | Big Lake | MN |
| M.I.A. Beer Co | Doral | FL |
| MacLeod Ale Brewing Company, LLC | Van Nuys | CA |
| Mad Anthony Brewing Co | Fort Wayne | IN |
| Mad Beach Brewing | Madeira Beach | FL |
| Mad Fox Brewing Co | Falls Church | VA |
| Mad Malts Brewery & Tap Room | Huntsville | AL |
| Mad River Brewing Co | Blue Lake | CA |
| MadTree Brewing | Cincinnati | OH |
| Magnolia Brewing Company | San Francisco | CA |
| Main Street Brewery | Corona | CA |
| Main Street Brewing Inc/Turonis Pizza | Evansville | IN |
| Manifest Beer Company | Eugene | OR |
| Mantra Artisan Ales | Franklin | TN |
| Maplewood Brewing Company | Chicago | IL |
| Marble Brewery - Mav Lab | Albuquerque | NM |
| Marble Brewery - Production | Albuquerque | NM |
| Marin Brewing Co | Larkspur | CA |
| Masthead Brewing Co | Cleveland | OH |
| Mastry's Brewing Co. | St. Pete Beach | FL |
| Maui Brewing Co - Production | Kihei | HI |
| Maxline Brewing | Fort Collins | CO |
| McClellan's Brewing Company | Fort Collins | CO |
| McCoy's Public House | Kansas City | MO |
| McMenamins Breweries | Portland | OR |
| Medusa Brewing Company | Hudson | MA |
| Melvin Brewing | Alpine | WY |
| Metazoa Brewing Co. | Indianapolis | IN |
| Middleton Brewing Co | San Marcos | TX |
| Mike Hess Brewing - Miramar | San Diego | CA |
| MillerCoors Brewing Co - Golden | Chicago | IL |
| Minglewood Brewery | Cape Girardeau | MO |
| Minneapolis Town Hall Brewery | Minneapolis | MN |
| Mirror Twin Brewing | Lexington | KY |
| Mission Brewery | San Diego | CA |
| Missouri Beer Company | O'Fallon | MO |
| MobCraft Beer Inc | Milwaukee | WI |
| Modern Times Barrel House | San Diego | CA |
| Modern Times Beer | San Diego | CA |
| Monkey Paw Brewing | San Diego | CA |
| Moody Tongue Brewing Company | Chicago | IL |
| Moon River Brewing Co | Savannah | GA |
| Moonlight Pizza | Salida | CO |
| Morgan Territory Brewing | Tracy | CA |
| Mother Earth Brew Co - Nampa | Nampa | ID |
| Mother Earth Brew Co - Vista | Vista | CA |
| Municipal Brew Works | Hamilton | OH |
| Nantahala Brewing Co | Bryson City | NC |
| Napa Smith Brewery & Winery | VALLEJO | CA |
| Nashville Brewing Company | Nashville | TN |
| Nebraska Brewing Co - La Vista | La Vista | NE |
| Neshaminy Creek Brewing Co | Croydon | PA |
| Nevin's Brewing Company | Plainfield | IL |
| New Belgium Brewing Co | Fort Collins | CO |
| New Bohemia Brewing Co | Santa Cruz | CA |
| New District Brewing Company | Arlington | VA |
| New Helvetia Brewing Company | Sacramento | CA |
| New Holland Brewing Co | Holland | MI |
| New Image Brewing Co | Arvada | CO |
| New Sarum Brewing | Salisbury | NC |
| New Terrain Brewing Company | Golden | CO |
| Night Shift Brewing, Inc | Everett | MA |
| Ninkasi Brewing Co | Eugene | OR |
| No Label Brewing Co | Katy | TX |
| Noble Ale Works | Anaheim | CA |
| NOBO Brewing Company | Boynton Beach | FL |
| NoDa Brewing Co - OG | Charlotte | NC |
| Noon Whistle Brewing Company | Lombard | IL |
| North By Northwest Restaurant and Brewery - Slaughter | Austin | TX |
| North Country Brewing Co. LLC | Slippery Rock | PA |
| North Mountain Brewing Co | Phoenix | AZ |
| North Park Beer Co. | San Diego | CA |
| Northwoods Brewpub and Grill | Eau Claire | WI |
| Novo Brazil Brewing Company | Chula Vista | CA |
| Oak Park Brewing Company | Oak Park | IL |
| Oakshire Brewing | Eugene | OR |
| Oasis Texas Brewing Company | Austin | TX |
| Ocelot Brewing | Dulles | VA |
| Odd Side Ales | Grand Haven | MI |
| Odd13 Brewing Inc | Lafayette | CO |
| Odell Brewing Co | Fort Collins | CO |
| Odyssey Beerwerks | Arvada | CO |
| Off Color Brewing | Chicago | IL |
| Oggi's Sport Brewhouse Pizza | San Clemente | CA |
| Old Town Brewing | Portland | OR |
| Olde Hickory Brewery - Production | Hickory | NC |
| On Tour Brewing Co. | Chicago | IL |
| Open Door Brewing Company | Longmont | CO |
| Ornery Beer Company | Woodbridge | VA |
| Oskar Blues Brewery & Tasty Weasel Tap Room | Longmont | CO |
| Our Mutual Friend Brewing | Denver | CO |
| Pabst Brewing Co (Corp office) | Los Angeles | CA |
| Pabst Brewing Co - Milwaukee | Milwaukee | WI |
| Packinghouse Brewing Co, The | Riverside | CA |
| Paducah Beer Werks | Paducah | KY |
| Pair O' Dice Brewing Company | Clearwater | FL |
| Paradise Creek Brewery | Pullman | WA |
| Pariah Brewing Company | San Diego | CA |
| Parkers Hilltop Brewery | Clarkston | MI |
| Parkersburg Brewing Co | Parkersburg | WV |
| Parts & Labor Brewing Company | Sterling | CO |
| Payette Brewing Co | Boise | ID |
| Peak To Peak Tap & Brew | Aurora | CO |
| Peaks N Pines Brewing Company | Colorado Springs | CO |
| Pelican Brewing Company - Pacific City | Pacific City | OR |
| Periodic Brewing LLC | Leadville | CO |
| Perrin Brewing Company | Comstock Park | MI |
| Peticolas Brewing Co | Dallas | TX |
| pFriem Family Brewers | Hood River | OR |
| Phantom Canyon Brewing Co | Colorado Springs | CO |
| Pig Minds Brewing Co | Machesney Park | IL |
| Piney River Brewing Company | Bucyrus | MO |
| Pinthouse Pizza North | Austin | TX |
| Pinthouse Pizza South | Austin | TX |
| Pizza Port - Bressi Ranch | Carlsbad | CA |
| Pizza Port Solana Beach | Solana Beach | CA |
| Platt Park Brewing Co. | Denver | CO |
| Pleasure House Brewing | Virginia Beach | VA |
| Pollyanna Brewing Company | Lemont | IL |
| Port City Brewing Co. | Alexandria | VA |
| Port Jeff Brewing Co | Port Jefferson | NY |
| Prairie Krafts Brewing Company | Buffalo Grove | IL |
| Prison City Brewing | Auburn | NY |
| Prost Brewing | Denver | CO |
| Pumphouse Brewery and Restaurant | Longmont | CO |
| Pyramid Breweries / North American Breweries | Seattle | WA |
| Quarter Celtic Brewpub | Albuquerque | NM |
| Rahr and Sons Brewing Co | Fort Worth | TX |
| Rails End Beer Company | Broomfield | CO |
| Rants And Raves Brewery | Moscow | ID |
| Ratio Beerworks | Denver | CO |
| Real Ale Brewing Co | Blanco | TX |
| Red Horn Brewing Co. | Cedar Park | TX |
| Red Rock Brewing Co | Salt Lake City | UT |
| Reprise Brewing | Saint Cloud | FL |
| Resident Brewing | San Diego | CA |
| Resolute Brewing Company | Centennial | CO |
| Reuben's Brews | Seattle | WA |
| Revelry Brewing Co. | Charleston | SC |
| Revision Brewing Company | Sparks | NV |
| Revolution Brewing - Brewpub | Chicago | IL |
| Revolution Brewing - Production | Chicago | IL |
| Rhinegeist Brewery | Cincinnati | OH |
| Riff Raff Brewing | Pagosa Springs | CO |
| Right Brain Brewery | Traverse City | MI |
| Rip Current Brewery | San Marcos | CA |
| Ritual Brewing Co | Redlands | CA |
| River Dog Brewing Co | Ridgeland | SC |
| River Rat Brewery | Columbia | SC |
| RJ Rockers Brewing Co | Spartanburg | SC |
| Roadhouse Brewing Company | Wilson | WY |
| Roak Brewing Co. | Royal Oak | MI |
| Rock Bottom Brewery | Broomfield | CO |
| Rock Cut Brewing Company | Estes Park | CO |
| Rockyard American Grill & Brewing Company | Castle Rock | CO |
| Rogue Ales Brewery & Headquarters | Newport | OR |
| Rough Draft Brewing | San Diego | CA |
| Rouleur Brewing Company | Carlsbad | CA |
| Round Guys Brewing Co | Lansdale | PA |
| Russian River Brewing Co - Production | Santa Rosa | CA |
| Sactown Union Brewery | Sacramento | CA |
| Saint Arnold Brewing Co | Houston | TX |
| Sanctum Brewing Co | Pomona | CA |
| Sanitas Brewing Co | Boulder | CO |
| Santa Clara Valley Brewing | San Jose | CA |
| Santa Cruz Mountain Brewing | Santa Cruz | CA |
| Santa Fe Brewing Co | Santa Fe | NM |
| SanTan Brewing Co | Chandler | AZ |
| Saranac Brewery / Matt Brewing Co | Utica | NY |
| Saugatuck Brewing Co | Douglas | MI |
| Schlafly Beer/The Saint Louis Brewery, LLC | Saint Louis | MO |
| Schulz Brau Brewing Company | Knoxville | TN |
| Scofflaw Brewing Co | Atlanta | GA |
| Scratch Brewing Company | Ava | IL |
| Seabright Brewery | Santa Cruz | CA |
| Seaside Brewery | Seaside | OR |
| Second Chance Beer Company | San Diego | CA |
| Second District Brewing Co. | Philadelphia | PA |
| Seedstock Brewery | Denver | CO |
| Seismic Brewing Co. | Santa Rosa | CA |
| Service Brewing Company | Savannah | GA |
| Ship Bottom Brewery | Beach Haven | NJ |
| Shipwrecked Restaurant and Brewery | Egg Harbor | WI |
| Shmaltz Brewing Co | Clifton Park | NY |
| Shoe Tree Brewing Co. | Carson City | NV |
| Shoreline Brewery | Michigan City | IN |
| Short's Brewing Co - Production Facility | Elk Rapids | MI |
| Sibling Revelry Brewing | Westlake | OH |
| Sick N Twisted Brewing Co | Hill City | SD |
| Sierra Blanca Brewing Co | Moriarty | NM |
| Sierra Nevada Brewing Co | Chico | CA |
| Silva Brewing | Paso Robles | CA |
| Silver Moon Brewing | Redmond | OR |
| Single Speed Brewing Co | Waterloo | IA |
| Six Rivers Brewery | McKinleyville | CA |
| Sixpoint Brewery | Brooklyn | NY |
| SKA Brewing | Durango | CO |
| Sly Fox Brewing Co | Pottstown | PA |
| Snake River Brewing Co | Jackson | WY |
| Snowbank Brewing | Fort Collins | CO |
| Snowy Mountain Brewery | Saratoga | WY |
| Social Kitchen & Brewery | San Francisco | CA |
| Societe Brewing Company | San Diego | CA |
| Sockeye Brewing Co | Boise | ID |
| Solvang Brewing Company - Lompoc | Lompoc | CA |
| Something Brewery | Brighton | CO |
| South Park Brewing | San Diego | CA |
| Southerleigh Brewing | San Antonio | TX |
| Southern Prohibition Brewing | Hattiesburg | MS |
| Southern Sun Pub and Brewery | Boulder | CO |
| Southern Tier Brewing Co | Lakewood | NY |
| SouthNorte Beer Co. | San Diego | CA |
| Speciation Artisan Ales | Comstock Park | MI |
| Spice Trade Brewing | Arvada | CO |
| Spider Bite Brewing Co | Holbrook | NY |
| Sprecher Brewing Co / Chameleon Brewing | Glendale | WI |
| Square Peg Brewerks | Alamosa | CO |
| St. Elmo Brewing Company | Austin | TX |
| St. Pete Brewing Company | Saint Petersburg | FL |
| Stable 12 Brewing Company | Phoenixville | PA |
| Standard Deviant Brewing | San Francisco | CA |
| Starr Brothers Brewing Co. | Albuquerque | NM |
| Starr Hill Brewery LLC | Crozet | VA |
| State 48 Brewery | Surprise | AZ |
| Steady Habit Brewing Company | Haddam | CT |
| Steam Bell Beer Works | Midlothian | VA |
| Steamworks Brewing Co | Durango | CO |
| Sterling Pig Brewery | Media | PA |
| Stockyards Brewing Company | Kansas City | MO |
| Stone Brewing Co | Escondido | CA |
| Stonehome Brewing Company | Watford City | ND |
| Storm Peak Brewing Company | Steamboat Springs | CO |
| StormBreaker Brewing | Portland | OR |
| Strange Craft Beer Co | Denver | CO |
| Studio Brew | Bristol | VA |
| Sudwerk Brewing Co | Davis | CA |
| Summit Brewing Co | Saint Paul | MN |
| Sun King Brewing Co | Indianapolis | IN |
| Sun Up Brewing Co. | Phoenix | AZ |
| Sunriver Brewing | Sunriver | OR |
| Surly Brewing Company - Brooklyn Center | Brooklyn Ctr | MN |
| Swamp Rabbit Brewery and Taproom | Travelers Rest | SC |
| T.W. Pitchers Brewing Co | San Francisco | CA |
| Tailgate Brewery | Nashville | TN |
| Tallgrass Brewing Co | Manhattan | KS |
| Tangled Roots Brewing Company | Ottawa | IL |
| Taps Fish House and Brewery - Brea | Brea | CA |
| Tattered Flag Brewery | Middletown | PA |
| Taxman Brewing Co | Bargersville | IN |
| Telluride Brewing Co | Telluride | CO |
| Tenaya Creek Brewery | Las Vegas | NV |
| Tennessee Brew Works | Nashville | TN |
| Texas Beer Refinery | Dickinson | TX |
| The Austin Beer Garden Brewing Co | Austin | TX |
| The Bakers' Brewery | Silverthorne | CO |
| The Bold Missy Brewery | Charlotte | NC |
| The Brew On Broadway (The BoB) | Englewood | CO |
| The Collective Brewing Project | Fort Worth | TX |
| The Explorium Brewpub | Greendale | WI |
| The Intrepid Sojourner Beer Project | Denver | CO |
| The Knuckle Brewing Company | Sturgis | SD |
| The Lost Abbey | San Marcos | CA |
| The Post Brewing Co | Lafayette | CO |
| The Rare Barrel | Berkeley | CA |
| The Tank Brewing Company | Miami | FL |
| The Tap Beer Company | Bloomington | IN |
| The Wrecking Bar Brewpub | Atlanta | GA |
| Third Street Aleworks | Santa Rosa | CA |
| Thorn Brewing Co | San Diego | CA |
| Three Floyds Brewing Co | Munster | IN |
| Three Weavers Brewing Company | Inglewood | CA |
| Tighthead Brewing Co | Mundelein | IL |
| Tin Man Brewing Company | Evansville | IN |
| Tivoli Brewing Company | Denver | CO |
| Tommyknocker Brewery & Pub | Idaho Springs | CO |
| Tomoka Brewing Company | Port Orange | FL |
| Tonewood Brewing | Oaklyn | NJ |
| Topa Topa Brewing Co | Ventura | CA |
| Toppling Goliath Brewing Co | Decorah | IA |
| Torched Hop Brewing | Atlanta | GA |
| Town In City Brewing Co, LLC | Houston | TX |
| Track 7 Brewing Co - Curtis Park | Sacramento | CA |
| Transplants Brewing Company | Palmdale | CA |
| Triple Digit Brewing Co & Listermann Brewery | Cincinnati | OH |
| Triple Rock Brewery and Alehouse | Berkeley | CA |
| Triton Brewing Company | Indianapolis | IN |
| Troegs Brewing Co | Hershey | PA |
| Twin Peaks Brewery | Irving | TX |
| Twisted Pine Brewing Co | Boulder | CO |
| Twisted Spur Brewing | Columbia | SC |
| Two Brothers Brewing Co | Warrenville | IL |
| Two Rascals Brewing Co | Montrose | CO |
| Two Roads Brewing Co | Stratford | CT |
| Two22 Brew | Centennial | CO |
| U4ic Brewing, Inc. | Belle Plaine | MN |
| Uberbrew | Billings | MT |
| Uinta Brewing Co | Salt Lake City | UT |
| Uncommon Brewers | Santa Cruz | CA |
| Union Craft Brewing | Baltimore | MD |
| Upland Brewing Co | Bloomington | IN |
| Upslope Brewing Company | Boulder | CO |
| Uptown Market Brewing | Portland | OR |
| Ursula Brewery | Aurora | CO |
| Uturn BBQ | Lafayette | CO |
| Vail Brewing Company | Vail | CO |
| Vanessa House Beer Company | Oklahoma City | OK |
| Ventura Coast Brewing Company | Ventura | CA |
| Verboten Brewing | Loveland | CO |
| Vernal Brewing Company | Vernal | UT |
| Very Nice Brewing Co | Nederland | CO |
| Victor 23 Craft Brewery | Vancouver | WA |
| Victory Brewing Co | Downingtown | PA |
| Vision Quest Brewing Company | Boulder | CO |
| Walking Tree Brewery | Vero Beach | FL |
| Water Street Brewery | Milwaukee | WI |
| Weasel Boy Brewing Co LLC | Zanesville | OH |
| WeldWerks Brewing Co. | Greeley | CO |
| Werk Force Brewing Co | Plainfield | IL |
| West Flanders Brewing Co | Boulder | CO |
| West Sixth Brewing Co | Lexington | KY |
| Westallion Brewing Company | West Allis | WI |
| Westbound & Down Brewing Company | Idaho Springs | CO |
| WestFax Brewing Co. | Denver | CO |
| Weyerbacher Brewing Co | Easton | PA |
| Whiner Beer Company | Chicago | IL |
| Whisper Creek Farm: Kitchen and Brewery | Orlando | FL |
| White Bluffs Brewing | Richland | WA |
| Whitestone Brewery | Cedar Park | TX |
| Wibby Brewing | Longmont | CO |
| Wiens Brewing Co | Temecula | CA |
| Wild Woods Brewery | Boulder | CO |
| Willoughby Brewing Co | Willoughby | OH |
| Wind River Brewing Co - WY | Pinedale | WY |
| Wiseacre Brewing Co | Memphis | TN |
| Wit's End Brewing Co | Denver | CO |
| Wolf's Ridge Brewing | Columbus | OH |
| Wonderland Brewing Co. | Broomfield | CO |
| Woods Bar & Brewery | Oakland | CA |
| WopsHops Brewing Company | Sanford | FL |
| Working Class Brewery | Cleveland | OH |
| Wormtown Brewery | Worcester | MA |
| Wren House Brewing Company | Phoenix | AZ |
| Wynkoop Brewing Co | Denver | CO |
| Wynwood Brewing Company | Miami | FL |
| Yachats Brewing | Yachats | OR |
| Yards Brewing Co | Philadelphia | PA |
| Zaftig Brewing Co. | Columbus | OH |
| Zion Canyon Brewing Co | Springdale | UT |
| Zuni Street Brewing Company | Denver | CO |
| ZwanzigZ Brewing | Columbus | IN |
| Zwei Brewing Co | Fort Collins | CO |
---