No Comments
2016 GABF Route Preview | Funk, Sours, and Wilds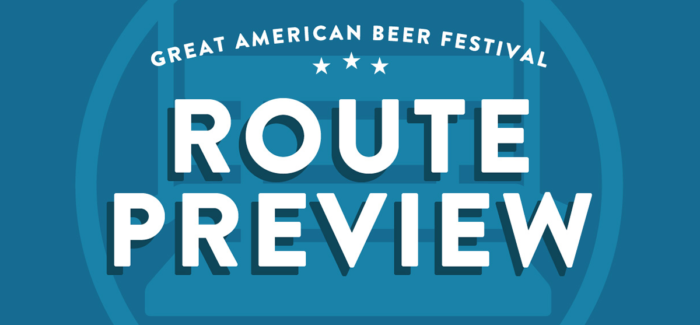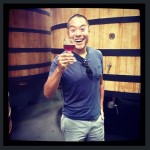 For the past month and a half our staff has been reaching out to every brewery attending the Great American Beer Festival to try to preview what they'll be bringing to the fest. As part of that research, we've sifted through that list of beers to bring you a series of themed routes to help you plan for your GABF based on various styles and flavors.
We kicked things off on Monday with a preview of the Big Beers Route. Today's route features Funk, Sours and Wilds. So pucker up, and roll out the TUMS because this route is a doozy.
Funk / Sours / Wilds
Allagash
Monmouth Red: Sour, red ale aged in American apple brandy barrels. Notes of cherry, strawberry, and vanilla infuse the palate and give way to a clean, tart finish.
Almanac
Apricot de Brettaville: Sour blonde ale aged in wine barrels with apricots
Ballast Point
Teche Sector: A French-style passionfruit and lime juice ale aged in Sauvignon Blanc barrels with Brett, Lacto and Pedio and then blended with a freshly brewed batch of the same fruit beer before packaging.
Black Project
Oxcart: Our take on an "American-Style Gueuze", this beer is a blend of 1, 2, and 3 year 100% spontaneous ale inoculated using a coolship and aged in wood for up to 3 years.
Blue Owl
Professor Black: Sour Cherry Stout
Saison Puede: Farmhouse Style Ale
Brasserie St. James
Lambic Grand Cru: Unmalted wheat and floor aged European hops add the earthy, almost aged cheese-like quality perceived as "funkiness" that are benchmarks of the style. Dominated with a unique tartness from the wild yeasts. Aged 18 months in barrel.
Plum Lambic: A traditional fruited Lambic-style ale, built with unmalted wheat and aged hops aged in oak barrels with Italian Plums for at least 18 months before bottling. Crisp, complex and tart with slight stone fruit notes.
Bruery Terreux
The Wanderer: Blend of wine barrel-aged sour ale and bourbon barrel-aged old ale with blackberries and cherries.
Deschutes
Breakfast in Bruges: This Psuedo Lambic is brewed and fermented with house yeast and then pitched with Brux, Lambicus, House Lacto, Blood Orange puree and aged in wine barrels for 2 years.
DESTIHL
Synchopathic: dry-hopped sour ale
Ecliptic
Zenith Grapefruit Gose
Epic Brewing
Oak & Orchard: Sour Ale aged in oak with fruit added
Goose Island
Madame Rose: A crimson colored Belgian-style brown ale fermented with wild yeast and aged on cherries in wine barrels.
Jolly Pumpkin
Matame Ahorita "Kill Me Now": Collaboration with Anchorage Brewing Company, brewed with yuzu peel, lime peel, lemon peel, sea salt and coriander.
MadTree
Levanto with Chamomile, Hibiscus, and Raspberries- A golden ale aged for 2 years in white wine barrels with chamomile, hibiscus, raspberries inoculated with brettanomyces, L.delbrueckii, and L.brevis
New Belgium
Oscar: Oscar is New Belgium's dark sour ale aged in oak foeders at the brewery. It was blended proportionally with other NBB sour beers, and aged in Cabarnet Barrels for 5 months. This aging imparts juicey, grape, and oaky aromas finishing with a soft mouthfeel.
Transatlantique Kriek: Ruby red with cotton candy-pink foam, the flavor reflects the appearance. Sour cherries, cherry pie mingle with lesser amounts of fresh berries, and oaky vanilla. Mild sweetness transforms into sourness that's puckering and spritzy with a crisp finish.
Odd Side Ales
Funk Soul Brother:A sour wheat beer amped up with a liberal dosage of Citra hops. Great for the sour hop head.
Our Mutual Friend Brewing
American Wild Ale: Mixed Fermentation Sour Ale Aged 1-3 Years in Red Wine Barrels
Sur Framboise: Sour Belgian Wit Aged on Raspberries
Ratio Beerworks
New Wave Strawberry Berliner: This bright pink berliner weisse, is light, tart, effervescent and clean on the finish. Strawberries are the dominant flavor profile, as each batch is fermented on over 300 pounds of real strawberries.
Reuben's Brews
Gose: 2015 GABF Gold Medal Winner, our Gose is traditionally brewed with lactobacillus, coriander and sea salt to make a refreshing crisp brew with lemon notes and a vibrant salinity.
Rhinegeist
Margarita Monday Barrel-Aged Gose: A Gose that has been aged in a Tequila Barrel for 6 weeks, then infused with lime zest, lime juice and lime salt
Upland
Black Raspberry: Belgian-Style Fruit Lambic with black raspberries
Weyerbacher
Brünicorn: Barrel-Aged Sour Ale with Boysenberries
Wicked Weed
Framboos Morte: Barrel-Aged American Sour Ale Fermented with Raspberries
Golden Angel: Barrel-Aged American Sour Ale Fermented with Apricots
White Angel: Barrel-Aged American Sour Ale Fermented with Muscadine Grapes
---