No Comments
Ultimate 6er | Dad's Favorite DIPAs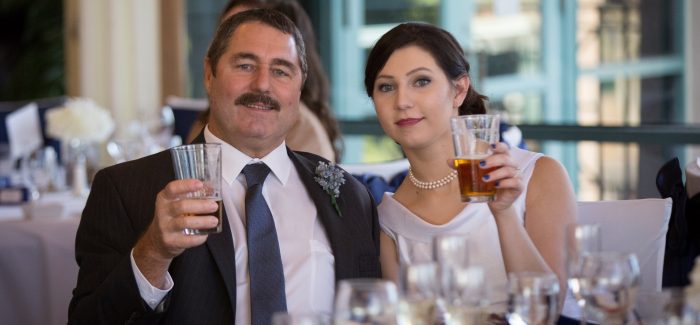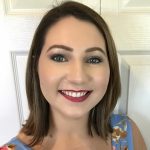 My dad and I are the ultimate craft beer drinking buddies. We take father-daughter beer trips and are always looking for the tastiest brews! "We both have similar tastes, and it's fun to compare beers with someone who gets me and has a seasoned palate," he says. "Plus, you're my daughter!" The apple certainly doesn't fall far from the tree!
In honor of this Fathers' Day, I let him choose his top six favorite DIPAs. Why DIPAs, you ask? They're his favorite. "I'm looking for something that really stands out and has some full flavors and a ton of hops. The higher IBUs, the better!" He thought long and hard about this list… okay, maybe hard, but it didn't take long! Here are the brews that made the list:
https://www.instagram.com/p/BwVnK0glw4e/?utm_source=ig_web_button_share_sheet
The ABV on this beast clocks in somewhere around 9.7% to 10%. My dad loves it because it's around 95 IBUs, and he says that "the hops really pop on this one!" 7venth Sun is an amazing brewery near us, with locations in Dunedin and Tampa, Florida, and many restaurants have it on tap regularly, so it's his perfect go-to DIPA. Side note: he also has the t-shirt. It's pretty awesome.
---
https://www.instagram.com/p/BnCYiNsBWDJ/?utm_source=ig_web_button_share_sheet
Is it cliché to put Pliny on the list? We don't care – it really is that good! "Pliny is hard to describe," Dad says, "But it's easy to love. It's very well-made and it's everything you want in a beer. And the bubbles… they're perfect." It's 8%, balanced and easy-drinking. The epitome of a good brew!
---
https://www.instagram.com/p/BKs_M3bgxbT/?utm_source=ig_web_button_share_sheet
Sadly, it doesn't look like Hoperation Overload made it onto Destihl's release calendar this year, but here's hoping it will make a comeback! It's a malty 10% hop bomb with 85 IBUs, and you should really be sitting down when you drink it, because it'll knock your socks off.
---
https://www.instagram.com/p/Bu32u4Pg1T7/?utm_source=ig_web_button_share_sheet
This insane brew clocks in at 8.4% ABV and a massive 108 IBUs. It took Best Double/Imperial IPA at the 2019 Best Florida Beer Professional Competition, so it's no wonder that it makes the list. "Everything at Dissent is amazing. To have a Double [IPA] as their signature beer, I think it really sets them apart." Father knows best!
---
https://www.instagram.com/p/BewUGtEFhfC/?utm_source=ig_web_button_share_sheet
The Man. The Myth. The Legend. I present my Dad, drinking a Cloud Hopper while wearing the Cloud Hopper t-shirt. It's the second one – I had to buy him another one after he wore the first one too much. If his fashion sense doesn't tell you how good this beer is, believe it. It tops the chart on bitterness with 100 IBUs and has 9.2% ABV. The best part is that it's now offered year-round at the brewery!
---
https://www.instagram.com/p/BnPXfHNA9Sw/?utm_source=ig_web_button_share_sheet
Service's website says it best: "Armed with an arsenal of hops, Battlewagon is a smooth-bodied Double IPA that charges forth with floral and pine aromatics."
"I like their regular IPA, Compass Rose and Battlewagon takes it up a notch," Dad says. "It's great to support veterans, too." Service is a veteran-owned company that "honors those who serve."
There you have it, folks. Is there another DIPA that my Dad should try? Leave it below in the comments!
---